Obamamessiah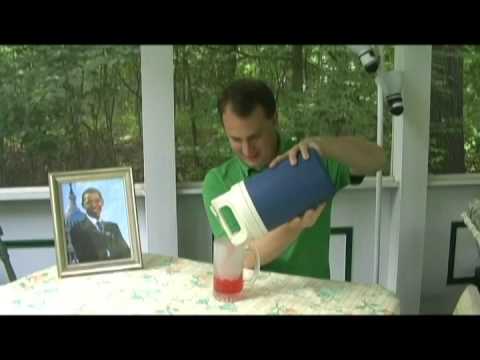 Hattip to Ed Morrissey at Hot Air.  Cult, what cult?  The Danish paper Politiken assures us that the South Side Messiah is greater than the real Messiah.
He is provocative in insisting on an outstretched hand, where others only see animosity.
His tangible results in the short time that he has been active – are few and far between. His greatest results have been created with words and speeches – words that remain in the consciousness of their audience and have long-term effects.
He comes from humble beginnings and defends the weak and vulnerable, because he can identify himself with their conditions.
And no we are not thinking of Jesus Christ, whose birthday has just been celebrated – - but rather the President of the United States Barack Hussein Obama.
For some time now, comparisons between the two have been a tool of cynical opinion that quickly became fatigued of the rapture that Obama instilled prior to and after the presidential election last year.
From the start, Obama's critics have claimed that his supporters have idolised him as a saviour, thus attempting to dismantle the concrete hope that Obama has represented for most Americans.
The idea was naturally that the comparison between Jesus and Obama – which is something that the critics developed themselves – would be comical, blasphemous, or both.
If such a comparison were to be made, it would, of course, inevitably be to Obama's advantage.
Today, his historic Health Reform is being passed through the American Senate – a welfare policy breakthrough that several of his predecessors have been unable to manage.
Despite all the compromises, it has finally been possible to ensure something so fundamental, as the right of every American not to be financially shipwrecked when their health fails them. Add to that the biggest ever financial support package in America's history, a major disarmament agreement and the quickest-ever re-establishment of American reputation.
On the other hand, we have Jesus' miracles that everyone still remembers, but which only benefitted a few. At the same time, we have the wonderful parables about his life and deeds that we know from the New Testament, but which have been interpreted so differently over the past 2000 years that it is impossible to give an unequivocal result of his work.
Obama is, of course, greater than Jesus – if we have to play that absurd Christmas game. But it is probably more meaningful to insist that with today's domestic triumph, that he has already assured himself a place in the history books – a space he has good chances of expanding considerably in coming years.
Without, however, ever attaining the heavens….
I can't even get angry at this.  Stupidity of this magnitude is to be laughed at, not to be enraged at.  Suffice it to say that the fools who wrote this did Obama no favors.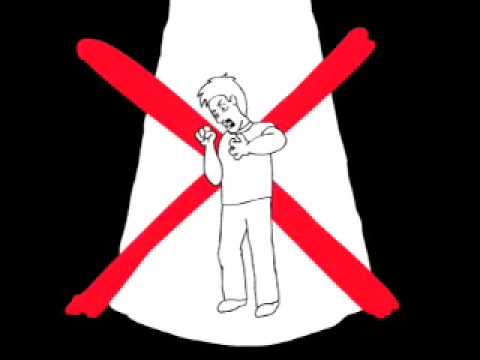 Hattip to Ed Morrissey at Hot Air for the above video which was produced by the Independence Institute.  As Barabara Wagner learned, the Oregon Health Plan would pay for her to kill herself but will not pay for Tarceva to fight her lung cancer.  But that's just Oregon, maybe ObamaCare wouldn't ration health care? Continue reading →
It's not unusual for people attempting to smooth over a contentious discussion to say that they'd of course be willing to get together for a friendly beer some time. Apparently, when one has the resources and media visibility of the President, it's possible to actually pull this off, but trouble can ensue.
When President Obama called Cambridge police officer Crowley last week to try to smooth over tension resulting from Obama's declaration that Crowley's arrest of Professor Gates had been "stupid", Officer Crowley suggested that the three men should get together for a few beers. It seems that Obama thought this was a good idea, and a beer summit between the three men is currently scheduled to take place are scheduled to get together at a White House and knock back a couple cold ones.
However, this morning's Wall Street Journal reveals that peace making is never simple, American brewers are upset over the likely offering at the beer fest: Continue reading →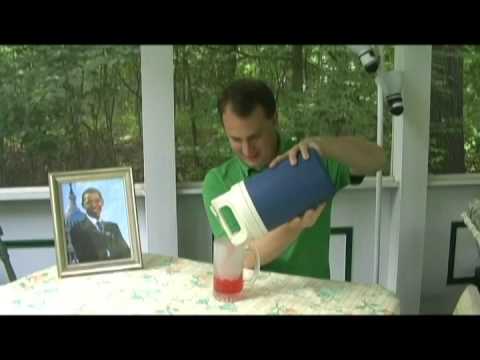 Hattip to Ledygrey at Southern Appeal. Any resemblance between the video above and the video in this post is purely intentional.
Hattip to the ever eagle-eyed Paul Zummo, the Cranky Conservative.  Kathleen Kennedy Townsend, ex-Lieutenant governor of Maryland, and oldest of Bobby Kennedy's offspring, has a screed in Newsweek where she explains how Obama represents American Catholics better than the Pope.  As one reads the article it becomes clear that the ex-Lieutenant governor actually means liberal Catholics like her when she says American Catholics, no surprise since she has always been a vociferous supporter of abortion.
Paul Zummo gets to the heart of the matter nicely:
"It really isn't about whether or not Catholics in America view the Pope or the President more favorably, it's about a faux Catholic's outrage that the Church refuses to change its core teachings and mission on the say-so of irate children like Townsend.  We'll leave aside the sheer duplicity in the statement that Obama actually listens to different points of view and focus instead on the shrill cri de couer of another bitter progresso-Catholic who believes she knows better than the Magisterium.  I guess when you're the spoiled child of a family that hasn't contributed anything to the American polity since her grand-dad built his fortune by exploiting the 18th Amendment, you're pretty used to getting your way.  But here we have the Pope, head of an institution that has the temerity to say "NO!" emphatically to the progresso-Catholics who just stomp their feet in anger over the Pope's refusal to give them condoms and let their gay friends get married."
I have long suspected that for some, by no means all, Catholics on the Left in this country their true Pope's last name begins with an O rather than a B.  I therefore have to give KKT credit for honesty if for nothing else.
Update: Good commentary on the Townsend article by Ed Morrissey here at Hot Air.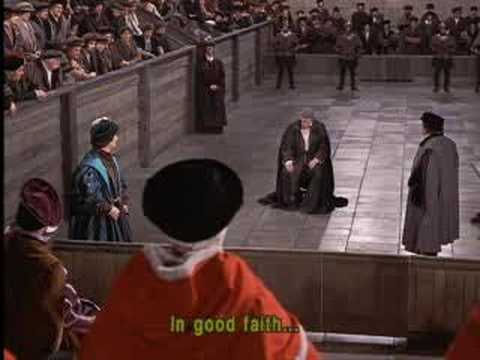 Douglas Kmiec, betrayer of the pro-life cause, has received his reward for his slavish support of President Obama.  He has been nominated to be ambassador of the proud, small and Catholic country of Malta.  Malta has a very strong and active pro-life movement, so this might get interesting!   Bon Voyage Doug!  We'll stay in touch, and so, I am sure, will our colleagues in lovely Malta!
Other Kmiec related posts on American Catholic:
2.     Archbishop Chaput Weighs in Again
3.     Douthat Puts Kmiec in His Place
4.     Ross Douthat:  Not Backing Down
6.     To the "Traitor" Go The Spoils?  Kmiec & The Ambassadorship
7.     Another Day, Another Kmiec 180
8.     Shameless
10.   More Commencement Controversy
11.   Heee's Back!
12.   What's Empathy Got To Do With It?
13.   Kmiec Lectures Fellow "Conservative" Catholics
14.   Is There A Common Ground on Life Issues?
Hattip to reader Rick Lugari.  The USCCB* has issued this statement of support for Bishop John D'Arcy, the Bishop of Fort Wayne-South Bend:
"The bishops of the United States express our appreciation and support for our brother bishop, the Most Reverend John D'Arcy.  We affirm his pastoral concern for Notre Dame University, his solicitude for its Catholic identity, and his loving care for all those the Lord has given him to sanctify, to teach and to shepherd."
Bishop D'Arcy had been in the forefront of protesting Notre Dame honoring Obama on May 17, 2009.
* United States Conference of Catholic Bishops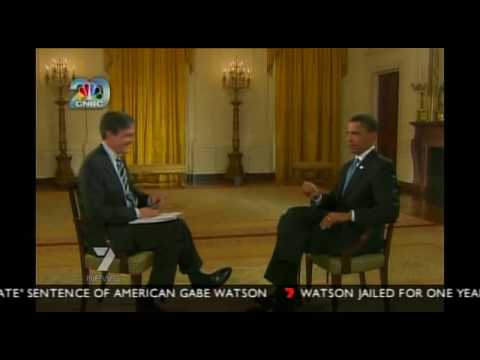 Obama kills a fly and the media goes beserk!  The indispensable Iowahawk reports here on a suit being brought by the widow of the fly, and P.E.T.A., always eager for a little easy and free publicity,  of course chimed in.  Maureen Dowd came up with a column on the Obama fly-icide, and I am milking a post out it!
Maureen Dowd wrote a column last month in which she compared, tongue in cheek, Obama to Mr. Spock from Star Trek.  Jeff Greenwald of Salon also sees a resemblance between Chicago's "gift" to the country and the first officer of the Enterprise.  Bill Whittle of Pajamas Media, takes great joy in informing us in a very entertaining video here why having an intellectual in the mode of Mr. Spock as president is very bad for the nation.
The fifth installment of my series pointing out the follies of some Jesuits in this country.  Father John O'Malley, SJ, of  the theology department of Georgetown has a piece in America, where else?, in which he hails Obama as a President who embodies something called "the Spirit of Vatican II".  Actually I think Obama really embodies "the Spirit of Jesuits Trapped in '68″.    Father Z does the necessary fisking of the article here.  Carl Olsen has some pointed comments on the same subject here.  Rich Leonardi of Ten Reasons points us to thoughts about the meaning of Vatican II by the late, and very great, Avery Cardinal Dulles, SJ, which appeared in America in 2003.
In a prior post, I noted the defense of Jenkins, President of Notre Dame, that Notre Dame honoring our pro-abort President on May 17, 2009 wasn't a problem because Obama wasn't a Catholic and that the policy of the USCCB against Catholic institutions honoring pro-abort politicians only applied to Catholic pro-abort politicians.  No, that wasn't a joke by me.  That was his actual defense.   Bishop D'Arcy, the Bishop of the Diocese of Fort Wayne-South Bend which includes Notre Dame in its geographic area,  had previously indicated that he did not approve of the invitation and that as a result he would not attend the commencement on May17.
The Bishop has now responded to the defense of Jenkins that the honoring of Obama was not in violation of the policy of the USCCB.
Salvete AC readers!
Here are today's Top Picks in the Catholic world:
1. The HOT rumor of the day is that "Father John Jenkins, the president of Notre Dame, is in Washington today (Tuesday) for an unannounced meeting at the White House."
Is he personally visiting with President Obama to offer his sincere apologies for rescinding the invitation to speak at the commencement?  Rescind the honorary law degree?  Ask for a job after he gets fired?
Your guess is as good as mine.
Phil Lawler of Catholic World News received a report from a reliable source of Fr. Jenkin's unannounced visit to the White House and they cannot confirm this report yet.
In other news, this past Monday Fr. Jenkins expressed his profound pride in honoring the most pro-abortion president in U.S. history.
2. Have you seen Fr. Dwight Longenecker's updated and revised blog?  It is awesome!
3. Even though the 2012 U.S. presidential elections are three years away we can dream and speculate who we would like to run for office between either a Democratic or Republican candidate (or even a legitimate third party candidate).  One name that has become quite intriguing to me is the former U.S. Representative from Georgia, Newt Gingrich.  His mea culpa of his previous marriages, his incredible intellect, speaking skills, and his recent conversion to our beautiful Catholic faith makes him my favorite for now.