Barack Obama
One of the great farces in modern political times is President Obama's "opposition" to gay marriage.  His opposition is given with a wink and a nudge.  One of the reasons gay marriage supporters haven't pilloried Obama on this issue is that everyone knows that he is completely insincere in his convictions, or lack thereof.
Here's further proof of that.
Obama's top political advisers have held serious discussions with leading Democrats about the upsides and downsides of coming out for gay marriage before the fall election, a Democratic strategist who has discussed these matters directly with Obama's campaign inner circle tells me.

This does not mean that it will happen, and there are plenty of reasons to assume it won't. Indeed, it would be political malpractice if Obama's top advisers didn't discuss every permutation and possibility, no matter how far fetched. However, the fact that it has been discussed seriously at high levels means it's not out of the question.
So Team Obama is basically poll testing his position on gay marriage.  Presumably if they see there's enough support, he can proudly finally come out of the closet.
It's a good thing his likely opponent is a man who would never dream of running his positions before focus groups in order to come to the right conclusion.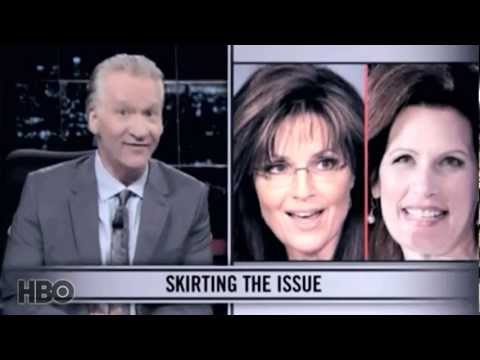 Bristol Palin demonstrates that the political gene may run in the blood of the Palin women.  On her blog she posted this open letter to President Obama:
You don't know my telephone number, but I hope your staff is busy trying to find it. Ever since you called Sandra Fluke after Rush Limbaugh called her a slut, I figured I might be next.  You explained to reporters you called her because you were thinking of your two daughters, Malia and Sasha.  After all, you didn't want them to think it was okay for men to treat them that way:
"One of the things I want them to do as they get older is engage in issues they care about, even ones I may not agree with them on," you said.  "I want them to be able to speak their mind in a civil and thoughtful way. And I don't want them attacked or called horrible names because they're being good citizens."
And I totally agree your kids should be able to speak their minds and engage the culture.  I look forward to seeing what good things Malia and Sasha end up doing with their lives.
But here's why I'm a little surprised my phone hasn't rung.  Your $1,000,000 donor Bill Maher has said reprehensible things about my family.  He's made fun of my brother because of his Down's Syndrome. He's said I was "f—-d so hard a baby fell out."  (In a classy move, he did this while his producers put up the cover of my book, which tells about the forgiveness and redemption I've found in God after my past – very public — mistakes.) Continue reading →
"Put you on the armour of God, that you may be able to stand against the deceits of the devil.  For our wrestling is not against flesh and blood; but against principalities and powers, against the rulers of the world of this darkness, against the spirits of wickedness in the high places. Therefore, take unto you the armour of God, that you may be able to resist in the evil day and to stand in all things perfect"  Epistle of St. Paul to the Ephesian 6: 11-13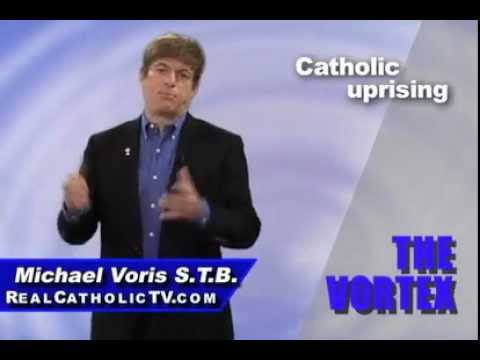 Mr. Voris is exactly right.  The American bishops are asking for a fight after having failed to feed, train and arm their military.  There is no way a single letter, as well intentioned and necessary as it is, read from the pulpit on a single Sunday, urging us to call our elected representatives, is going to save our freedoms and protect our right to practice the faith that Christ handed to us.  It will not help catechize the silly young woman mentioned in the Real Catholic video, nor will it educate the nation as to why the Church teaches abortion, artificial contraception and sterilization are evils.
I hate to say this but in many ways the bishops almost deserve to be ignored. Truth be told, they have lost an immense amount of respect among the devout laity (the non-devout obviously having no respect for them). This is not a loss of respect for the position,  but for the men and the way they hold it; weak and timidly.  The result is a wasteland of liberalism and heresy that is to be found in so many parishes across our nation.  Now, after having the President of the US attempt to force them into committing mortal sin, they want the help of those few who actually believe, practice and uphold the faith to come to the rescue. Continue reading →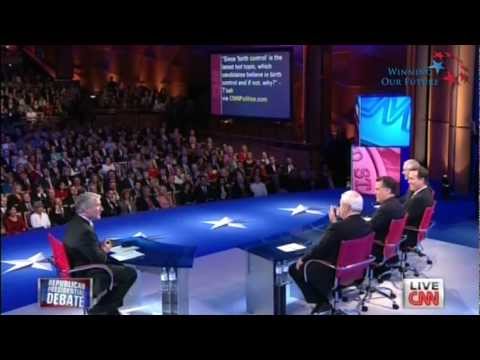 No one is better than Gingrich in pointing out the wretched double standard of the Mainstream Media:
I want to make two quick points, John. The first is there is a legitimate question about the power of the government to impose on religion activities which any religion opposes. That's legitimate. But I just want to point out, you did not once in the 2008 campaign, not once did anybody in the elite media ask why Barack Obama voted in favor of legalizing infanticide. Continue reading →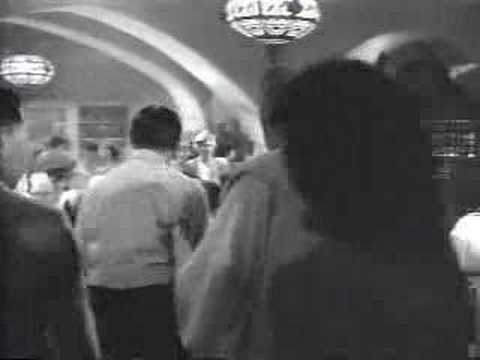 Daffyd at the blog Big Lizards has a post which spells out what everyone should understand now:  ObamaCare in general, and the HHS Mandate in particular, was never about healthcare:
Never was it about health insurance for the poor and uninsured; it was always about the federal government seizing control not only of the health care of individuals but also nationalizing those state and local health programs already in place.  ObamaCare was, first and last, a power grab by the federal government at the expense of states, local governments, and individual Americans.
So please, let's not imitate Captain Renault in Casablanca — shocked, shocked to discover that Barack Obama has violated our First-Amendment right to freedom of religion!  In fact, that specific mandate was at the heart of ObamaCare tyranny:  a frontal assault on the Catholic church in particular, which is so virulently hated by the gay-activist and feminist wings of the Left.
The only element of this policy that should shock anyone is the unbelievably hamfisted way that Obama decreed it:  A politically savvy politician would have patiently held off until after the election, giving himself two years to allow the furor to die down.
Instead, the president once again mistook unanimity among his left-liberal friends for a Progressivist "consensus" among the American people; he lives in a bubble of epistemic closure, talking only to true-blue believers on the left.  I formerly gave him the nickname "Lucky Lefty," because (a) he is left handed, (b) he is left-leaning, and (c) he was extraordinarily lucky.  Well he's still (a) and (b), but not so much (c) anymore, so I can no longer call him that.
Obama's new nickname is "Bubble Boy," honoring his world view. Continue reading →
I don't have much to add to what's already been said on the subject other than to express my wonder at who President Obama thinks he is fooling.  Granted I've already encountered vacuous leftists using the "but they don't have to pay for it" talking point, but these are the types of people content to loyally follow Obama over the cliff anyway.
I just wanted to use this space to highlight a few other blogs that have written copiously about this subject.  Ron Kozar thinks this has been something of a missed opportunity for Catholics.
One point, which cries out to be made but isn't being made, is how stupid it is to buy insurance for something as inexpensive as contraception, even if one has no moral objection to it.

It's like requiring your auto insurer to cover an oil change, with no deductible.  Thus, rather than simply collecting the money from the consumer, the oil-change mechanic would have to employ a clerk to "process" your insurance and await an eventual check from your auto insurer.  This kind of nonsense – mandating coverage for routine, inexpensive procedures, and relieving the consumer of the need to pay – is one of the larger reasons why the healthcare and health-insurance systems are so utterly out of control.

Another point that cries out to be made but isn't being made is that the government shouldn't be dictating the terms of health-insurance benefits to employers in the first place, regardless of the employer's religion.  The debate is being framed as a question about which package of coverages the federal government should mandate, rather than about whether the feds, or any government, should be dictating any terms at all.
Meanwhile, Jay Anderson has been on fire lately.  He has several blogposts this week worth reading, so just read his blog. Needless to say, I agree that it is time to disinvite certain so-called Catholics to the supper feast of the lamb.
Finally, if you're not reading Jeff Goldstein's blog Protein Wisdom, you should be.  Jeff is a Jewish, Santorum supporting, libertarian-conservative, and he's done just as good a job of getting at why Obama's actions are so tyrannical as anyone else.  Here's his take on the compromise.
The problem is, rules or laws that provide exemptions to specific identity groups are ripe for corruption — and there's no more reason that the federal government should be able to direct insurance companies to provide free contraception that it should the Catholic church. And by making the accomodation a waiver or derivation, Obama is still asserting his own Executive authority to tell private companies how they must spend.

Catholics shouldn't have to go on bended knee before the State and beg for a conscience exemption for providing the kind of coverage it wishes to provide. And the State should not have the arbitrary power to pick and choose who must follow laws, who gets waivers and exemptions, and so on.

Obama's "accommodation" is meant solely to hide his underlying power grab: namely, the unstated authority of the State to set these kind of dictatorial demands on private industry, and by extension, on individuals.
Update III:  The USCCB Pro-Life Director Richard Doerflinger and Congressman Chris Smith of New Jersey agree with me that this "accommodation" or "compromise" is unacceptable.  Sadly Sr. Keehan of the the Catholic Health Associate found this "satisfactory".  It looks like Obama will be happy that Sr. Keehan is on board.  Of course, Planned Parenthood and Sr. Keehan agree.
Update II:  Rumor confirmed.  Insurance, that Religious Institutions pay into, will provide contraception, ie, it is still a violation of the First Amendment.
Update I: Rumor is that "Hawaii" compromise will be offered, but the bishops have already rejected this.  So basically it's a poor attempt at stalling and not really offering a solution.
The buzz this morning is that Obama is "caving in" to the pressure and will announce a "compromise" today at 12:15pm Eastern.
The news reports are saying that Religious Organizations won't have to offer birth control, only the insurance companies that these Religious Organizations provide will offer birth control.
Yeah, that's the compromise.
If these reports are true, this is dead on arrival.  Changing the meaning of the words won't do it.
Rick Santorum is taking some heat in various places for some remarks he made about the failure of the Left to understand where our rights come from. In this case, as in so many other positions Santorum expounds on throughout his campaign, his views are informed by a belief about human nature that was shared by America's Founding Fathers and by all who believe man was Created by a loving God. First, let's listen to what Santorum said that he is being criticized for, in some circles. Then, I'll explain the main disconnect between those who agree with the views Santorum is expressing here and those who disagree with them .
Transcript excerpt:
When you marginalize faith in America, when you remove the pillar of God-given rights, then what's left is the French Revolution. You are a bigot and a hater because there's no rational reason. What's left is a government that gives you rights. What's left are no inalienable rights. What's left is a government that will tell you who you are, what you'll do, and when you'll do it…and France became the guillotine. Ladies and gentlemen, we're a long way from that, but, if we do, and follow the path of President Obama and his overt hostility to faith in America, that we are headed down that road.
The criticism is that Rick Santorum is using a "slippery slope fallacy" either to intentionally scare people or because of ignorance on his part. The slippery slope fallacy is also referred to as the Camel's Nose:
When the camel's nose enters the tent, can the rest of the camel be far behind?
In order for a slippery slope argument to be a fallacy, it must lack an argument for inevitability. Most people probably understand that the Camel's Nose proverb is indeed a fallacy because most of us probably know that a camel may very well stick his nose into a tent without ever entering the tent. We might say it's common sense. It does take some awareness of camel behavior to know whether or not this is a fallacy, and enough information is known by most people for them to recognize that the argument fails. The "nature of the camel" is something that one must know in order for the Camel's Nose argument to be recognized as a fallacy. So it is with Rick Santorum's argument about the HHS mandate. One must know something about human nature in order to understand that evil actions do set one's feet on a path toward even more seriously evil actions.
If you do not have a good understanding of human nature, you will probably believe Rick Santorum's argument is a fallacy. Naturally, you will come up with alternative explanations for his claim, such as that he is either ignorant or willfully scaring people. Logically speaking, if human nature is not at all what Rick Santorum believes it to be, then it would mean that he is ignorant. But if Rick Santorum is "ignorant" about human nature, then so is the Catholic Church and so are America's Founding Fathers because his view is in keeping with both.
From the Declaration of  Independence, we have a reference to human nature in the quote about Natural Law [Emphasis mine]:
When in the Course of human events it becomes necessary for one people to dissolve the political bands which have connected them with another and to assume among the powers of the earth, the separate and equal station to which the Laws of Nature and of Nature's God entitle them, a decent respect to the opinions of mankind requires that they should declare the causes which impel them to the separation.
From the Catholic Church we can look to the Summa Theologica in which St. Thomas Aquinas explained that when man commits evil acts, he will develop a habit of evil, and when he practices virtuous things, he will develop virtuous habits. Certainly, we Catholics believe also that God's grace is both necessary and available to us in this process, but most parents, Catholic or not, can tell you that letting a child get away with bad behavior will result in the child developing bad habits. So it is for each of us because we all have human nature. We should hope and pray that this is still common sense, because if it is not, America is in deep trouble.
As for Rick Santorum's reference to the French Revolution, I have heard him make this case many times on the campaign trail. He underscores the difference between the American Revolution and the French Revolution in the context of each country's claim about where rights come from. As previously noted, the American Founders stated that our rights come from God by virtue of our being created by Him. Not so, with the French.
From the Declaration of the Rights of Man and of the Citizen, 1789:
The principle of all sovereignty resides essentially in the nation. No body nor individual may exercise any authority which does not proceed directly from the nation.
It is the above principle that Rick Santorum claims, and rightly so, that the Left in America believes in, as opposed to the American Founders' contention that the fact that we have rights (our sovereignty) resides in the fact that we were created by God and that no nation may legitimately usurp those rights.
The claim of the Left is that it is important for the Obama Administration to force the Catholic Church to pay (through healthcare coverage) for contraceptives, including abortifacients, as a matter of "fairness" to women. This is generally what the Left in America claims to be about: "Fairness". In this, they are claiming that they are "fair" and the Catholic Church is "not fair." As such, they are claiming that Catholic teaching is unjust. They believe that they decide what is "just" and what is "unjust" and have decreed that the Church is opposed to their view of justice. If such a precedent were allowed to remain in "good standing" in American law, that the Catholic Church is unjust and must be oppressed wherever the state determines it to be unjust, could the guillotine really be so far away as Rick Santorum claims? This would be my only criticism of Santorum's claim, that we are "a long way" from the guillotine.
It is precisely because so many in America, and certainly Santorum's political opponents, fail to understand human nature and apply their erroneous understanding to their positions on the law that he will face a challenge in making the argument to the American people that the Left is not about "fairness" at all. Rather, they are about deciding for us what our rights are even though they are incompetent on the matter of human nature which was so clearly understood by those who Founded our country and penned the Bill of Rights based on that understanding.
We really do have a choice now, in this election, to choose the Constitution and the reasoning behind the rights it delineates, or to choose a view of rights that history has already shown us will lead to the guillotine.
I choose Rick Santorum.
President Obama's decision to accept Super PAC funding is neither surprising or even all that upsetting.  Even though he railed against the Citizens United decision, going so far as to call out the Supreme Court Justices during his State of the Union address in a pique of feigned outrage, nobody who actually has any understanding of who Barack Obama is (meaning people smarter or at least less naive than, say, Doug Kmiec and Kathy Dahlkemper) ever doubted for one moment that he would completely reverse course on yet another promise.
Honestly, there is nothing wrong with Obama's decision.  Not only did the Supreme Court get it right in the Citizens United case, I think that most of the campaign finance restrictions in this country are either unconstitutional or are simply bad policy choices that actually exacerbate the problems with how campaigns are financed.  Every new regulation only creates some other entity that further eliminates transparency from the process and merely complicates things unnecessarily.
What is amusing is the blatant hypocrisy, and this is one of those rare times when the term actually applies.  The word hypocrite is often thrown around incorrectly.  Jonah Goldberg has been one of the foremost crusaders against the incorrect usage of the term.  A hypocrite is not someone who claims to uphold a certain principle and then falls short of meeting the ideal.  If that were the meaning of hypocrisy, then all sin is hypocrisy.  No, a hypocrite is one who pretends to have certain virtues but who, in fact, does not posses said virtues.  We all fail to live up to our own moral standards from time to time, but the point is that we are at least trying.  Does anyone for one second really believe that Barack Obama truly doesn't want to receive funding from corporations or wealthy donors?  Of course not.  It was a populist front meant to distract attention away from the failings of his own administration.  He was absolutely insincere at the State of the Union, and he's been insincere on this issue from day one.  This is a guy who raked in more money from Wall Street and other financial institutions than his Republican competitor in 2008, who still collects a hefty amount from this sector, and yet who pretends to be absolutely appalled that these groups have the temerity to influence elections through their campaign contributions.
Yet there are still going to be those who act shocked – SHOCKED! – that Obama could betray his stated principles.  As the examples of Doug Kmiec and Kathy Dahlkemper show, never discount the blindness of those who just want to believe.  Darwin's already covered this ground earlier, so I won't belabor the point.  It just astounds me that a man can be so transparently dishonest time and time and time again, and yet there will always be obedient lapdogs ready to be fooled again.
The most recent poll by Gallup matching Newt Gingrich against Obama has Obama up by a whopping two points:  48-50.   This, after a week when Gingrich has had a concerted attack by ABC to take him out as a candidate after the Marianne Gingrich non-revelation that Newt cheated on her, as she had cheated with Newt while he was married to his first wife.  Gingrich has gained 4 points in the trial heat.
Of course polls of the general election at this point in a presidential election year don't mean spit, as President Carter could attest, as he led Ronald Reagan, often by vast margins, in the trial heat polls almost all of the year in 1980.  I bring up this poll now to counter-act some of the "woe is us" commentary too often seen in GOP circles currently.  Obama has presided over a disastrous first term, and will likely go down to defeat in the fall.  All the signs are there.  To listen to some of the Republican caterwauling at the present time, one would think that Obama was a shoo-in for a second term.  He isn't and I am getting tired of the doom and pessimism brought on by a perfectly normal contested presidential nomination race.  This reminds me of an event in the Battle of the Wilderness in May of 1864: Continue reading →
President Obama does his best Hugo Chavez impression as he chucks the U.S. Constitution for election gain.
Election 2012 can't come soon enough for this tin teapot to get booted out of office.