Monthly Archives:
January 2013
The last of the Andrews Sisters, Patty Andrews, died yesterday at 94.  The daughters of a Greek immigrant and a Norwegian-American mother in Minnesota, the Andrews Sisters were an amazingly successful singing act, selling over 75 million records.  They were also ardent patriots.
During World War II the Andrews Sisters tirelessly performed for the USO stateside and in Africa and Italy.  They were enormously effective at selling war bonds with their rendition of Irving Berlin's Any Bonds Today.  They helped found The Hollywood Canteen and donated their time to perform there, a memorable pleasant stopping off point for sailors, marines, soldiers and airmen on their way to the hell of war in the Pacific.  When they were entertaining troops they often would pick three servicemen at random to dine with them after the show.  Performing so frequently on Armed Forces Radio, they were designated the Sweethearts of the Armed Forces Radio Service.  They recorded millions of V-Disks for distribution of their songs to the troops.  Continue reading →
My friend Dale Price writes insightful posts at his blog Dyspeptic Mutterings.  I stop by there regularly to steal borrow blog ideas.  Dale is always very good, but when he lets himself go he is magnificent.  Herewith is his post on the scape goating anti-NRA hysteria that some on Saint Blogs have been participating in:
Being marginalized in the culture war.
This is not directed at the people of good faith who I have spoken with about firearms since Sandy Hook. Hopefully,

you know

who

you are

. But I do have to unburden myself, and unfortunately in a burdensomely-verbose manner.
It doesn't matter, but I didn't sleep for s–t in the ten days after the Sandy Hook massacre. I was up until at least 1 am every night, trying to distract myself from the horror of the butchery committed by that evil garbage. It's not much, but my wife made sure to send a card to the Newtown priests facing the horror. When I started talking about the issue, I expressed my interest in solutions like smaller magazine capacity, biometric safes and trigger locks and the like. Productive, civil conversations. Or so it seemed.
As it turned out, none of that mattered. The tone changed from one of wanting to prevent another Sandy Hook into a two-months hate against gun ownership in general and NRA members in particular. Solutions fell by the wayside, and de-legitimization began in earnest.
You see, I'm an NRA member. I do not own a Bushmaster, or any other semi-automatic weapon. As is my wife. I–and Heather–collectively own several firearms. Including–as will be set forth below–a completely-legal, bona-fide military weapon currently used by our military right now. Unlike what [damnatio memoriae] used at Newtown.
Nevertheless, because of our membership in Satan's Own Rifles, prominent people of culture

hope we get shot

.

Hope really hard!

[Which strikes me as an odd spin on the Hope™ being offered in 2008, but I digress for the first time.] Continue reading
I read.  I read a lot.  I like to think that I have a decent working knowledge of contemporary discussions within the Church.  And yet more often than not, I am humbled when I run across a topic or debate that has been ongoing for years, but I am just now reading about it.  It just goes tho show that the more a man knows, the more he knows how much there is that he doesn't know.
It happened most recently this past weekend.  I got wind of a debate about the permanent diaconate and decided to read up on it, when what to my surprise, the debate is almost a decade old.  Of course I knew that there have been several contentious conversations surrounding the topic of the permanent diaconate.  One the one hand, some have never fully accepted its reinstatement.  One the other hand, enthusiastic proponents of the institution refuse to recognize the complications and confusion that come from a married man with one foot in world of clergy and the other in the world of the laity.  For my own part, I readily recognize that Holy Mother Church has granted us the reality of the permanent diaconate, and I thus take an initial posture of humility and obedience.  And yet the whole thing has always been a bit confusing for me.  When some have suggested that I pursue the diaconate, I have had trouble reconciling the "dual vocation" nature of the whole thing.  Perhaps this is indicative of the aforementioned confusion, or perhaps it simply means that I am not called to such a state in life.
Nevertheless, there is a particular debate regaining some steam based on a Canon Law article from the well-known canon lawyer, Dr. Edward Peters.  The article was written back in 2005, but I get the impression that he has been defending his thesis ever since.  As I stated from the start, for whatever reason, I am just now getting wind of it, and I have to admit that topic is fascinating, which probably speaks more to my being a geek than it does to the topic itself.  The question is simple:
According to Canon Law, when a married man is ordained a deacon, must he refrain from martial intercourse for the rest of his life?
The question itself is provocative, with my initial reaction being, "Well, of course not."  In fact, it was provocative enough that I thought of titling this post something like, "Deacons and Sex," just to see if it would generate more hits.  I took the high road, however.
I immediately read Dr. Peters' article, and I have poured through many of the irate responses written since 2005.  When all is said and done (though I suppose this matter remains somewhat open, so all is not in fact said nor done), I have three observations to make.  First, Dr. Peters is on to something.  His argument is compelling, cohesive, and comprehensive.  Second, most people are mischaracterizing Dr. Peters' argument.  Third, those that are responding to Dr. Peters have not yet provided a reasoned response.  This of course doesn't mean that one is out there yet to be discovered and/or written; it simply means that I have not yet found it.
What I would like to do here is to present a very trimmed down outline of Dr. Peters' argument, indicate where most people seem to have misunderstood or mischaracterized the argument, and address the one counter argument I have found that even comes close to a refutation of Dr. Peters' position.
Let's begin with a few definitions.  We must distinguish between continence,celibacy and chastity.  By continence we mean the refraining of all sexual relations.  By celibacy we mean refraining from marriage itself.  By chastity we mean the conforming of one's sexual actions with the moral law within the context of one's state in life.  We will be concerned mostly with the first two definitions: continence and celibacy.
Of course all of God's people are required by the moral law to practice chastity.  For an unmarried person (ordained or otherwise) this would require continence, or the abstaining from all sexual relations.  For married people this may require periodic continence if for serious reasons they do not wish to conceive a child.  Similarly by reason of the moral law this same reason, celibacy (not being married) also requires continence (not engaging in sexual activity).
We should also note what is not being debated here or even generally within the current discussion: can an ordained deacon subsequently marry, if he has never been married, or re-marry if his spouse passes away?  The answer to this question is certainly, "No."  Canon Law is quite clear in this regard, and no serious person is debating that point.  There are those who think it should not be this way, but do so with specific knowledge that Canon Law stipulates otherwise.
With that, let's outline the argument of Dr. Peters.
The central Canon for Peters is #277:
Clerics are obliged to observe perfect and perpetual continence for the sake of the kingdom of heaven and therefore are bound to celibacy which is a special gift of God by which sacred ministers can adhere more easily to Christ with an undivided heart and are able to dedicate themselves more freely to the service of God and humanity" (CCC 1983, c. 277).
Note first that deacons most certainly fit the definition of "clergy," and so they are seemingly included in this call to "perfect and perpetual continence."  (Recall that this means the refraining of sexual activity.)
 What follows is a list of Dr. Peters' major points:
1.  There is a deliberate distinction between celibacy and continence: both are mentioned for good reason.  In the case of the married deacon, celibacy (refraining from being married) is not applicable by the very definition of celibacy.  In the case of a priest, continence is redundant.  (By the moral law, any many who is not married would be bound by continence.)  Thus, the canon seems to be stressing both celibacy and continence separately, and in its wording holds continence as the "higher" good that is surrendered, with celibacy being presented as a secondary good.
2.  The first point is made clearer by reference section 2 of this same canon (#277): "Clerics are to behave with due prudence towards persons whose company can endanger their obligation to observe continence or give rise to scandal among the faithful" (emphasis added by Peters).  Here there is a mention of continence, but not of celibacy.
These two points serves to illustrate that continence and celibacy are two separate concepts, and they are not necessarily joined together in all cases.
3.  Canon 288 specifically exempts permanent deacons from a variety of obligations (such as the inability to hold political office and the requirement to wear clerical dress, among other obligations), and it makes no attempt to distinguish between married and non-married permanent deacons.  There is no mention of continence among the exemptions.
4.  Canons 1042 and 1037 deal with the exemption for celibacy among permanent deacons.  (1037 is where we find the requirement that unmarried men who become ordained to the diaconate are bound not only to continence, but also to celibacy; that is, they cannot get married.)  Neither canon specifically dispenses the permanent deacon from the requirement to observe continence.
These two points serve to illustrate that Canon Law has ample opportunity to specifically exempt married deacons from the requirement of continence, but in fact does not.
5.  Canon 1031 requires that a married man obtain the consent of his wife before being ordained to the diaconate.  Peters argues the fact that spousal consent is required provides a strong argument that the intent of Canon 277 is that married deacons are bound to continence within their marriage.  He asks, "To what is the spouse consenting, and why is her consent necessary?"  Peters argues that if the consent is not because of the required continence, then no-one has been able to provide a reasonable answer to its necessity.  Vague attempts are made at claiming that the wife is consenting to the pressures that may be put on the marriage because of this new commitment, but Peters sees these arguments as quite weak: in no other Sacrament does one need the permission of the spouse in order to receive it.  One does not, for instance, need to permission of a non-Christian spouse in order to receive Baptism, even thought this could very much put pressure on the marriage.  The requirement of spousal consent would only make sense if the wife was being asked to forgo one of her own rights guaranteed by her state in life, i.e. the sexual union with her husband.
6.  The 1917 Code of Canon Law does not distinguish between the requirement of continence and the requirement of celibacy (no such distinction would have been necessary since all clergy was to be unmarried, and all unmarried men, regardless of particular state in life, are called to continence by the moral law).  Yet available commentators on the 1917 Code, in discussing dispensations from the Vatican for married clergy, were unanimous: a married man who is ordained would be required to forego sexual relations with his wife.  This is important because in reinstating the permanent diaconate, Pope Paul VI said explicitly, "We must confirm all that is said in the [1917] Code of Canon Law about the rights and duties of deacons, either those rights and duties which they have in common with all clerics or those proper to themselves, except where We here state otherwise, and We decree that these rules are to apply to those whom are to be permanent deacons as well."   The exemption from celibacy is "state[d] otherwise," and yet nowhere is there an exemption from continence.  This, it seems that the intent of the Holy See at the time when the permanent diaconate was reinstated was explicitly not to remove the exemption of continence from married deacons.
7.  The final argument comes from the revision history of the pivotal canon 277.  Peters notes that the paragraph underwent two signifiant changes.  The first version had the following statement immediately after the first section.  "Men of mature age, promoted to the stable diaconate, who are living in marriage, are not bound to the prescription of section 1 [which imposes both celibacy and continence]; these however, upon the loss of their wife, are bound to celibacy."  What is significant here is that the language is vague enough to suggest that all of canon 277 section 1 would not apply to married deacons.  It seems to dispense with the entire section, which could then be read as exemption married deacons from both celibacy and continence.  The second version revised the very same sentence as, "Men promoted to the permanent diaconate, living in marriage, are not bound to the prescription of section 1."  This is even more vague as it seems to not only exempt married deacons from continence, but could also be understood to allow a deacon to re-marry upon the death of his spouse.  What is significant here is that neither version of the sentence made it into the final promulgated Code of Canon Law.  The history suggests that the authors knew that these statements were vague and could be misconstrued to exempt marriage deacons from continence.
These three points positive evidence that the intent of those writing the canon was to specifically retain the requirement of continence for married deacons, (the first being the reference to Pope Paul VI found above).
After this (not so) brief review, I think it is important to state clearly what it is that Dr. Peters believes, but more to the point what he doesn't believe:
A.  The 1983 Code of Canon Law, after careful examination from a variety of angles, imposes upon married men who want to be ordained as permanent deacons a requirement of continence.  That is, married men who are ordained to the diaconate are to refrain from sexual relations.  Such a drastic requirement is precisely why spousal consent is necessary.
B.  [CURRENT DEACONS, PLEASE READ.]  Those who have been ordained to the permanent diaconate already and have not been made aware of this requirement are not bound by it.  Under Canon Law, no one can be bound to surrender a right unless they were made aware of it at the time of their ordination.
It is important to note that Dr. Peters very much sees the current situation as one that is irregular.  What's more, he doesn't even seem to take any one specific position on how to rectify it.  More to the point, I cannot find anywhere that he suggests that married deacons should have imposed on them a requirement of continence.  He is simply stating that Canon Law does in fact make such an imposition.
Peters offers four solutions for rectifying the current situation:  (1) reaffirm the unbroken tradition of continence for all clerics, including married deacons – from this point forward begin enforcing the requirement with newly ordained men, (2) reaffirm the practice for priests, but abandon it for married clergy, (3) change the requirement to a temporary continence for married clergy, or (4) abandon any expectation of continence for married clerics.
Dr. Peters' thesis is simple: practice and Canon Law are not in conformity.  One of the two (or both) needs changed.  Either rewrite or otherwise clarify the current Code or change the practice to confirm with the Code.  Those who have come out in violent opposition to Dr. Peters seem to have missed this point.  While I am sure that Dr. Peters has his own personal preference within the four options, I cannot find anywhere that he oversteps his bounds as a canon lawyer: he merely states that something needs done, and he offers the list of possible solutions.
Finally, we have the various attempts at debunking Peters' argument.  Most of these are not worth considering, as they have missed the point altogether.  Some have attempted a historical study on the presence of married clergy within the Church, but this is altogether irrelevant.  Peters is making an argument from Canon Law.  Whether married deacons were required to observe continence throughout all of history is not relevant; Peters is claiming that they are required to do so now.
Others has cited the widespread ignorance of the law itself as proof of Peters' erroneous reading.  In other words, "Surely if thousands of married men have been ordained by bishops without knowledge of this requirement, something must be wrong.  Surely Peters' reading must be erroneous."  The problem here is (1) there is no attempt at why canon 277 should not be read according to Peters, but only states that it is "not being read according to Peters," and (2) Peters himself has nowhere suggested what the practice should or should not be, only that it is not in conformity with Canon Law.
The only argument worth dissecting is the one that claims an implicit exemption from continence based on the explicit exemption from celibacy.  In other words, it is clear that married men (by definition) are exempt from celibacy.  Further, because part of being married included the natural right to engage in marital intercourse, the exemption from continence is implied.  First, this is quite weak.  Peters goes to great lengths to (1) show the numerous places where the exemption could have been made explicit but is not, and (2) offer at least three positive arguments for the intent of retaining the requirement of continence (the necessity of spousal consent, the explicit intent of Paul VI in reinstating the permanent diaconate, and the history of revision of canon 277).  The whole of this counterargument seems to be, "I don't like this requirement, so I am going to claim an implied exemption."
There is one author that has at least attempted a logical argument similar to this.  He begins by stating that the canon is equivalent to a logical if-then statement.  (I'll spare you all of the formal logic language.)  He then offers what is a well-known law of logic: the law of contrapositive.  The law of contrapositive states that "If p then q" is logically equivalent to "If not q then not p."  We can see this by example.  The statement "If a number is greater than 2, then then number is positive" can be re-written as, "If a number is not positive, then it is not greater than 2."  The author then proceeds to go through canon 277.  He claims that "Clerics are obliged to continence and therefore are bound to celibacy" is equivalent to, "Clerics who are not bound to celibacy are not therefore obliged to continence."  The author then applies the latter to married deacons.
This seems to have merit on the surface, and yet one feels a sleight of hand, or perhaps a sleight of words.  His argument only works if canon 277 intends to present a true logical if-then statement.  In other words, it only works if (1) canon 277 can be rewritten as, "If a cleric is obliged to continence, then he is obliged to celibacy," and (2) this if-then statement is true.  Regarding (1), this is debatable, as the example below will illustrate.  Regarding (2), it is simply a restatement of the very issue at hand.  Dr. Peters says that the expressed exemption of deacons from celibacy later in Canon Law is precisely the counter example that renders such a statement false.  In fact, notice the careful rewording of the contrapositive above: it no longer speaks in terms of absolute requirements, but it instead uses the relative pronoun "who."  A more accurate contrapositive would be, "Clerics are not bound to celibacy and therefore are not obliged to continence."  If the author is correct, then it would seem to imply much more than married deacons being exempt from continence and celibacy, but rather all clergy.  This is clearly not correct.
Finally, we can see a parallel in the Confiteor in which we profess, "I have greatly sinned, and therefore I ask Blessed Mary … to pray for me."  It is because I have sinned that I ask others to pray for me.  The author above would have us believe that this is equivalent to saying, "Those who do not ask for the prayers of others have not sinned."  This is clearly false and it comes not from an error in logic, but from an imprecise translation of an English statement into formal logical statements.  In other words, "therefore" (or "because of this") as used in the English language is not equivalent to the  "If … then …" of formal logic.
Of course, one thing that could resolve this debate is some clarification form the Vatican.  I have not yet been able to find any, but I am happy present it if someone wants to pass it my way.
*          *          *
I intended this to be short – I have failed miserably.
The eighteenth in my ongoing series examining the poetry of Rudyard Kipling. The other posts in the series may be read here, here , here , here, here , here, here, here, here, here, here, here , here, here, here , here and here.  Kipling had a very distinctive style, a style which has produced endless poems imitating him.  It occasionally amused Kipling to do a poem in the style of some other poet.  Between 1904 and 1929 he did a series of short poems in the style of various poets.  The subject of the poems was the new horseless carriage.  Kipling loved cars, although it is unclear whether he ever drove one himself.  Here are a few of the poems in his series The Muse Among the Motors.  I will leave to the readers in the comboxes to guess the poet being copied.  We will start out with an easy one:
The Justice's Tale
With them there rode a lustie Engineere
Wel skilled to handel everich waie her geere,
Hee was soe wise ne man colde showe him naught
And out of Paris was hys learnynge brought.
Frontlings mid brazen wheeles and wandes he sat,
And on hys heade he bare an leathern hat.
Hee was soe certaine of his governance, That, by the
Road, he tooke everie chaunce.
For simple people and for lordlings eke
Hee wolde not bate a del but onlie squeeke
Behinde their backes on an horne hie
Until they crope into a piggestie.
He was more wood than bull in china-shoppe,
And yet for cowes and dogges wolde hee stop,
Not our of Marcie but for Preudence-sake–
Than hys dependaunce ever was hys brake.
Continue reading →
One can look at the blatant dishonesty displayed by gun control proponents one of two ways. These people are so dishonest and so loose with the facts that they destroy their credibility with each new fabrication. Alternatively, these individuals are so shameless and brazen that we can only stand aside in wonder as they run full steam ahead.
The latest display of such hubris is from the firestorm over the supposed heckling of Neil Heslin, father of one of the murdered children at Sandy Hook elementary, Jesse Lewis. The problem: he wasn't heckled.
MSNBC is propping up its story with a blatantly edited video. In fact, Heslin was not heckled. Gun rights advocates in the audience indeed voiced their support for the Second Amendment — after he asked why anyone would need "assault-style weapons or high-capacity clips." You'd never know based on the MSNBC version, which completely cut out the footage of Heslin's question.

Fortunately, Twitchy has obtained the full, unedited video, which you can view for yourself below (relevant portion starts at the 15-minute mark):
You can go to the Twitchy link to view the video. Here is Ace's summary:
At first you might think this is a rhetorical question; the audience in fact takes it as rhetorical, and doesn't answer. Then he scans around the room, looking for someone to answer, and, as everyone's silent, concludes, as he'd intended, that no one has a good answer.

At that point, people realize that their respectful silence is being taken for assent, and they begin chiming in "The second amendment."
He asked a question and was legitimately looking for people to answer. People did, and they were shouted down for actually responding.
Obviously the man is still grieving, and should be afforded respect. At the same time, he is also willingly allowing himself to be placed in a public situation to make an appeal for legislative change to gun laws. No one shouted him down – just the opposite. People assumed he was making a rhetorical point, and when it was obvious that it was more than just a rhetorical question, they replied in kind.
Should people have remained silent even when pressed? Some will argue that a man in Heslin's state should be given the utmost space to bare his soul. But it seems to me that the people who are disrespecting Heslin are the people who put him on that stand. They used him as a political prop. Well, that's not entirely fair, because I am sure that Heslin was willing to make this public testimony. Yet those that are so indignant about people actually responding to Heslin when he asked them a question are simply enraged that their political theater was upstaged for a minute. How is it respectful of Heslin to use him as a political prop to bludgeon political opponents over the head with? If anyone is disrepecting Mr. Heslin's dignity, it is folks like those at Media Matters, David Frum, and others who don't really see him as a human being, but as a useful political tool. And those people frankly make me sick.
One hundred and fifty years ago last Saturday, President Abraham Lincoln sent what is doubtless the most unusual letter ever sent by an American president to an American general:
Executive Mansion Washington, January 26, 1863
Major General Hooker: General.
I have placed you at the head of the Army of the Potomac. Of course I have done this upon what appear to me to be sufficient reasons. And yet I think it best for you to know that there are some things in regard to which, I am not quite satisfied with you. I believe you to be a brave and a skilful soldier, which, of course, I like. I also believe you do not mix politics with your profession, in which you are right. You have confidence in yourself, which is a valuable, if not an indispensable quality. You are ambitious, which, within reasonable bounds, does good rather than harm. But I think that during Gen. Burnside's command of the Army, you have taken counsel of your ambition, and thwarted him as much as you could, in which you did a great wrong to the country, and to a most meritorious and honorable brother officer. I have heard, in such way as to believe it, of your recently saying that both the Army and the Government needed a Dictator. Of course it was not for this, but in spite of it, that I have given you the command. Only those generals who gain successes, can set up dictators. What I now ask of you is military success, and I will risk the dictatorship. The government will support you to the utmost of it's ability, which is neither more nor less than it has done and will do for all commanders. I much fear that the spirit which you have aided to infuse into the Army, of criticising their Commander, and withholding confidence from him, will now turn upon you. I shall assist you as far as I can, to put it down. Neither you, nor Napoleon, if he were alive again, could get any good out of an army, while such a spirit prevails in it.
And now, beware of rashness. Beware of rashness, but with energy, and sleepless vigilance, go forward, and give us victories.
Yours very truly
A. Lincoln
Continue reading →
Whole Foods CEO John Mackey found himself engulfed in controversy for remarks he made about Obamacare:
Back in 2009, Whole Foods CEO John Mackey wrote an op-ed for the Wall Street Journal labeling President Obama's Affordable Care Act a form of "socialism." Today on NPR's Morning Edition he changed his mind. Mackey now thinks Obamacare is "fascism."

"Technically speaking, it's more like fascism," Mackey told NPR. "Socialism is where the government owns the means of production. In fascism, the government doesn't own the means of production, but they do control it — and that's what's happening with our health care programs and these reforms."
That's an f-word that you just don't use in polite conversation, so Mackey backtracked slightly.
On CNN this morning, host Carol Costello confronted Whole Foods CEO John Mackey over his recent comments that ObamaCare was tantamount to "fascism" because "the government doesn't own the means of production, but they do control it."

"You initially labeled the Health Care Act a form of socialism, and then on NPR you called ObamaCare 'fascism.' Why did you decide to change the terminology?" Costello asked at the outset.

Echoing his statement yesterday that he regrets using the word "fascism," Mackey explained, "That was a bad choice of words, but traditionally socialism means that the means of production are run by the government and in fascism the means of production are still owned by private individuals but they're controlled by the government. And what's happening. Our health care system is moving away from free enterprise capitalism towards greater governmental control. That was a poor choice of words due to the baggage and associations that go along with it. So now I'm just calling it 'government-controlled health care.'"

An unsatisfied Costello then challenged Mackey, saying, "You realize when you say 'fascism,' it brings up Nazi Germany and all sorts of things. And we really want that kind language out of our public forum at the moment, don't we?"

"Apparently you can't use that word in America any longer, it's taboo," Mackey fired back.
I find this all rather amazing. For the past four years leftists – and a fair number of conservatives, as well – have decried any use of the word socialist to describe the Obama administration. You see Obama wasn't really a socialist, and anyone who dared use that term to describe Obama was a crazy kook who needed to be shunned from society. So Mackey attempted to use more accurate terminology in describing Obamacare, only to discover that it has become verboten. Well, it's only verboten when applied to politicians on the left. Ed Driscoll quotes from Jonah Goldberg's G-File (available via email only):
None of this surprises me. But it's still quite amazing. The simple fact is that fascism is a uniquely radioactive political term and the Left has an exclusive license to use it. Liberals are allowed to be as glib and cavalier as they want about the use of the word. But if conservatives use it — entirely accurately — it is an outrage and a sign of ignorance. Yes, technically, it would have been more accurate, and certainly less controversial, if Mackey had said Obamacare is corporatist — the economic structure of fascism — but very few people know what "corporatist" means. 


And so you have this carve out for liberals. They get to use the word fascist — incorrectly — all of the time. But if a conservative (or in this case a libertarian) uses it accurately, and not particularly pejoratively either, it's offensive or stupid.
This is why Goldberg's book, Liberal Fascism, was such a delightful and enlightening read. Fascism is such a loaded word that it has become almost impossible to talk seriously about it. The left has done a masterful job of twisting the word around and have managed to turn fascism into some kind of right-wing ideology in the minds of most Americans. Anyone with more than a cursory understanding of political thought would understand why that is completely laughable, but sadly most people do not possess even a cursory understanding of political thought. So either the term is applied – mistakenly and inappropriately – to conservatives, or else anyone who uses it to describe – fairly accurately – the policies of the Obama administration is to be mocked and ridiculed.
Mackey may have been right, but that's of no use to him now. Clearly both "socialist" and "fascist" are completely off the table when it comes to discussions of President Obama and his signature policy achievement. Well then, we'll just have to stick with "counterproductive," "wrongheaded," "bankruptcy-inducing," and other adjectives.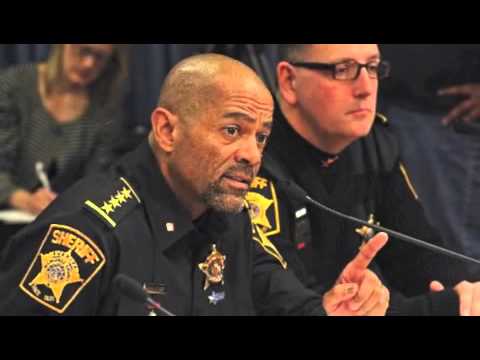 Bravo to Sheriff Dave Clark of Milwaukee who tells the absolute truth in the video above.   I have been involved in many orders of protection where the judge issuing the order admonishes the person seeking the order that it merely is a piece of paper and that they must take precautions for their own safety.  The Law is a powerful tool, but it cannot provide protection from armed assailants night and day. Continue reading →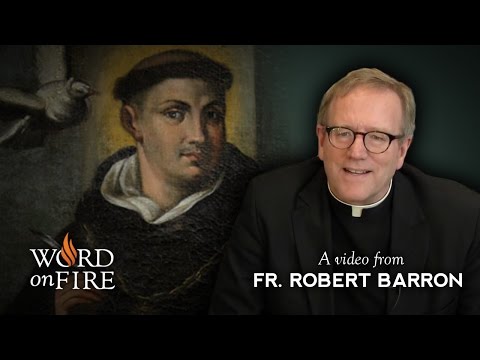 As a highly Pagan poet said to me: "The Reformation happened because people hadn't the brains to understand Aquinas." The Church is more immortally important than the State; but the State has its rights, for all that. This Christian duality had always been implicit, as in Christ's distinction between God and Caesar, or the dogmatic distinction between the natures of Christ.
But St. Thomas has the glory of having seized this double thread as the clue to a thousand things; and thereby created the only creed in which the saints can be sane. It presents itself chiefly, perhaps, to the modern world as the only creed in which the poets can be sane. For there is nobody now to settle the Manichees; and all culture is infected with a faint unclean sense that Nature and all things behind us and below us are bad; that there is only praise to the highbrow in the height. St. Thomas exalted God without lowering Man; he exalted Man without lowering Nature. Therefore, he made a cosmos of common sense; terra viventium; a land of the living.
His philosophy, like his theology, is that of common sense. He does not torture the brain with desperate attempts to explain existence by explaining it away. The first steps of his mind are the first steps of any honest mind; just as the first virtues of his creed could be those of any honest peasant.
G.K. Chesterton Continue reading →