Lying Worthless Political Hack
"Sweeter even than to have had the joy of caring for children of my own has it been to me to help bring about a better state of things for mothers generally, so their unborn little ones could not be willed away from them."
Susan B. Anthony
Former Speaker of the House Nancy Pelosi, a\k\a the Lying Worthless Political Hack has been in the habit of making bizarre statements on a regular basis throughout her political career.  However, she recently topped herself:
My chair was getting crowded in," said Pelosi. "I swear this happened, never happened before, it never happened since."
"My chair was getting crowded in and I couldn't figure out what it was, it was like this," she said.
"And then I realized Susan B. Anthony, Elizabeth Cady Stanton, Lucretia Mott, Alice Paul, Sojourner Truth, you name it, they were all in that chair, they were," said Pelosi. "More than I named and I could hear them say: 'At last we have a seat at the table.' And then they were gone."
Well, okay.  Assuming that the Lying Worthless Political Hack wasn't simply hitting the sauce early in the day, I wonder what these ghosts would say to Pelosi.  Considering that Pelosi is a total pro-abort, perhaps they would have said something like this: Continue reading →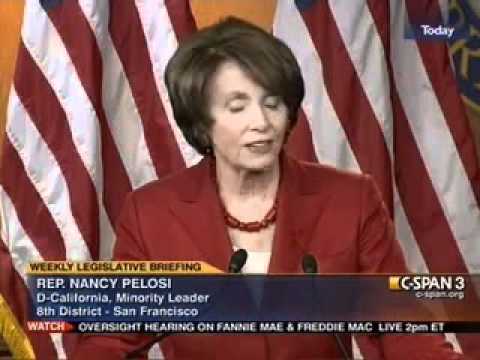 When the Lying Worthless Political Hack, aka Nancy Pelosi ex Speaker of the House, opens her mouth in regard to her purported faith, The Catholic Church, you know the results are going to be unintentionally hilarious:
CNSNews.com asked Pelosi, who is Catholic, whether she supported her  church in the lawsuits it has filed, which argue that the  administration's regulation violates the freedom of religion guaranteed  by the First Amendment.
"What about the 43 Catholic institutions [that] have now sued the  administration over the regulation that requires them to provide  contraceptives, sterilizations, and abortifacients in their health care  plans?" CNSNews.com asked. "They say that violates their religious  freedom.  Do you support the Catholic Church in their lawsuits against  the administration?"
"Well, I don't think that's the entire Catholic Church," Pelosi  responded. "Those people have a right to sue, but I don't think they're  speaking ex cathedra for the Catholic Church.
"And there are people in the Catholic Church, including some of the  bishops, who have suggested that some of this may be premature," Pelosi said.
It is unclear why Pelosi would have pointed out that when an archbishop—such as Cardinal Timothy Dolan of New York, Cardinal Donald  Wuerl of Washington, D.C. or Archbishop Carlson of St. Louis—sues the federal government in actions designed to protect the First Amendment rights of  American Catholics he is not speaking "ex cathedra."
"Ex cathedra" refers to the infallible authority that Catholics believe the pope exerts when he makes a formal and solemn declaration on  matters of faith and morals. It is not a term to describe lawsuits the church files in civilian courts.
In a 1993 audience, Pope John Paul II quoted the first Vatican  Council in explaining the Catholic understanding of the "ex cathedra"  authority of the pope.
"When the Roman Pontiff speaks ex cathedra, that is, when in exercising his office as shepherd and teacher of all Christians he defines with his supreme apostolic authority that a doctrine on faith and morals is to be held by the whole Church, through the divine assistance promised him in the person of St. Peter, he enjoys that  infallibility with which the divine Redeemer wished to endow his Church  in defining a doctrine on faith and morals," said the Vatican Council.
The Catholic teachings that sterilization, artificial contraception and abortion are morally wrong—the basis for the suits that the archdioceses, dioceses, universities, schools and charitable organizations have brought against the Obama  administration–are in fact inalterable teachings that the church says are rooted in natural law. Continue reading →
 It should be the highest ambition of every American to extend his views beyond himself, and to bear in mind that his conduct will not only affect himself, his country, and his immediate posterity; but that its influence may be co-extensive with the world, and stamp political happiness or misery on ages yet unborn.
George Washington
Mark Steyn at National Review Online, notes that the fiscal lunacy of the Obama administration and the HHS Mandate are linked:
As for us doom-mongers, at the House Budget Committee on Thursday, Chairman Paul Ryan produced another chart, this time from the Congressional Budget Office, with an even steeper straight line showing debt rising to 900 percent of GDP and rocketing off the graph circa 2075. America's treasury secretary, Timmy Geithner the TurboTax Kid, thought the chart would have been even more hilarious if they'd run the numbers into the next millennium: "You could have taken it out to 3000 or to 4000" he chortled, to supportive titters from his aides. Has total societal collapse ever been such a non-stop laugh riot?
Yeah, right." replied Ryan. "We cut it off at the end of the century because the economy, according to the CBO, shuts down in 2027 on this path."
The U.S. economy shuts down in 2027? Had you heard about that? It's like the ultimate Presidents' Day sale: Everything must go — literally! At such a moment, it may seem odd to find the political class embroiled in a bitter argument about the Obama administration's determination to force Catholic institutions (and, indeed, my company and your company, if you're foolish enough still to be in business in the United States) to provide free prophylactics to their employees. The received wisdom among media cynics is that Obama has engaged in an ingenious bit of misdirection by seizing on a pop-culture caricature of Republicans and inviting them to live up to it: Those uptight squares with the hang-ups about fornication have decided to force you to lead the same cheerless sex lives as them. I notice that in their coverage NPR and the evening news shows generally refer to the controversy as being about "contraception," discreetly avoiding mention of sterilization and pharmacological abortion, as if the GOP have finally jumped the shark in order to prevent you jumping anything at all.
It may well be that the Democrats succeed in establishing this narrative. But anyone who falls for it is a sap. In fact, these two issues — the Obama condoms-for-clunkers giveaway and a debt-to-GDP ratio of 900 percent by 2075 — are not unconnected. In Greece, 100 grandparents have 42 grandchildren — i.e., an upside-down family tree. As I wrote in this space a few weeks ago, "If 100 geezers run up a bazillion dollars' worth of debt, is it likely that 42 youngsters will ever be able to pay it off?" Most analysts know the answer to that question: Greece is demographically insolvent. So it's looking to Germany to continue bankrolling its First World lifestyle.
But the Germans are also demographically exhausted: They have the highest proportion of childless women in Europe. One in three fräulein have checked out of the motherhood business entirely. A nation that did without having kids of its own is in no mood to maintain Greece as the ingrate slacker who never moves out of the house. As the European debt crisis staggers on, these two countries loathe each other ever more nakedly: The Greek president brings up his war record against the German bullies, and Athenian commentators warn of the new Fourth Reich. The Germans, for their part, would rather cut the Greeks loose. In a post-prosperity West, social solidarity — i.e., socioeconomic fictions such as "Europe" — are the first to disappear.
The United States faces a mildly less daunting arithmetic. Nevertheless, the Baby Boomers did not have enough children to maintain mid-20th-century social programs. As a result, the children they did have will end their lives in a poorer, uglier, sicker, more divided, and more violent society. How to avert this fate? In 2009 Nancy Pelosi called for free contraceptives as a form of economic stimulus. Ten thousand Americans retire every day, and leave insufficient progeny to pick up the slack. In effect, Nancy has rolled a giant condom over the entire American economy. Continue reading →
In a move that will come as no surprise to anyone who has paid the slightest attention to her political career, former Speaker of the House, Nancy Pelosi, or as I affectionately refer to her, the Lying Worthless Political Hack, indicated yesterday that she values her loyalty to her President far more than any loyalty to her Church:
QUESTION:
"The administration has issued a regulation that will require all healthcare plans to cover sterilization and all FDA approved contraceptives including those that induce abortions. This will force Catholic individuals and institutions to act against their consciences. All across the nation.."
PELOSI:
"Is this a speech or do we have a question disguised as speech?"
QUESTION:
We cannot and will not comply with this law.
Will you stand with your fellow Catholics in opposing this law?
PELOSI:
I'm going to stand with my fellow Catholics in supporting the administration on this. I think it was a very courageous decision that they made and I support it. Continue reading →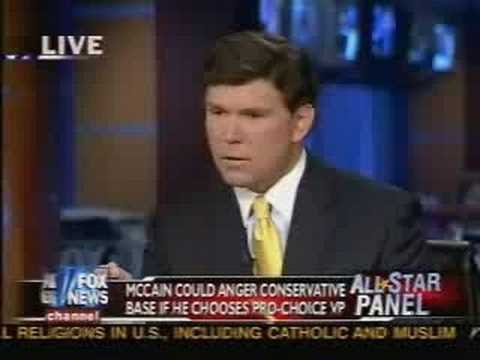 It will come as little surprise to faithful readers of this blog, but the Lying Worthless Political Hack, as I affectionately refer to ex-Speaker of the House Nancy Pelosi (D. San Francisco), took  the opportunity during an interview with the Washington Post to slam the Church she purportedly is a member of:
On abortion
Pelosi recently was criticized for the way she characterized a bill to amend Republican-proposed conscience exemptions for health-care reform that allow providers to refuse to perform abortions. Pelosi called the measure, which passed last month with some help from Democrats, "savage,'' and said, "When the Republicans vote for this bill today, they will be voting to say that women can die on the floor and health-care providers do not have to intervene, if this bill is passed. It's just appalling."
In retrospect, does she think that assessment went too far? Not at all, she said: "They would" let women die on the floor, she said. "They would! Again, whatever their intention is, this is the effect.''
Catholic health-care providers in particular have long said they'd have to go out of business without the conscience protections that Pelosi says amount to letting hospitals "say to a woman, 'I'm sorry you could die' if you don't get an abortion." Those who dispute that characterization "may not like the language,'' she said, "but the truth is what I said. I'm a devout Catholic and I honor my faith and love it .?.?. but they have this conscience thing'' that she insists put women at physical risk, although Catholic providers strongly disagree.
On one occasion, she said, laughing, one of her critics on the topic of abortion, speaking on the House floor, said, "Nancy Pelosi thinks she knows more about having babies than the pope. They think like this. And of course I do — I think the pope would agree — and I know more than you, too, mister.'' Continue reading →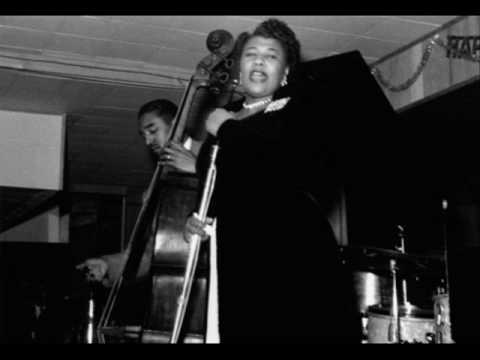 Something for the weekend.  For some unfathomable reason, this weekend seemed the time for the song Ding Dong The Witch Is Dead.
The video of the beginning of the post is of course a version of Ella Fitzgerald's, a songstress of endless talent.
Here we have the original recording: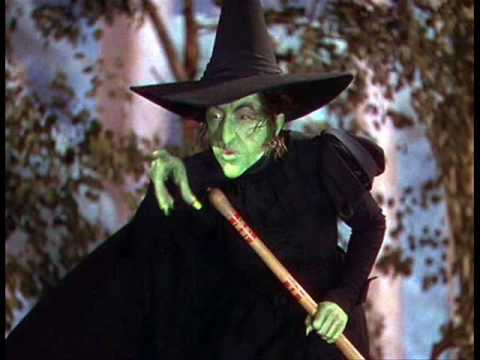 Continue reading →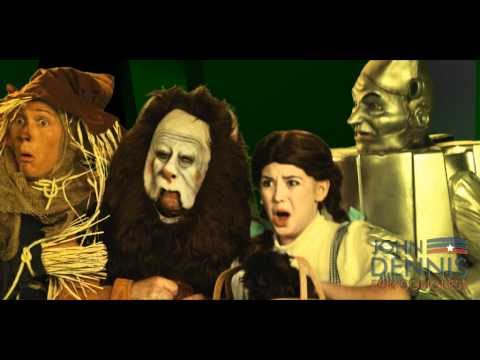 Hands down the most entertaining political ad I've seen this year.  John Dennis has the well-nigh hopeless task of defeating the Lying Worthless Political Hack, a\k\a Nancy Pelosi, Speaker of the House.  In Pelosi's San Francisco District Che Guevara would probably be deemed to be a political moderate, but Dennis is running a feisty campaign nonetheless.  Here is his website.  He might be worth tossing a few dollars to if only as a salute for the entertainment value he is providing.
I have to tip my blogging cap to the Lying Worthless Political Hack, aka Nancy Pelosi, Speaker of the House.  Everytime I think she has hit bottom, she somehow manages to dig down a bit further.    On May 6 she made this statement in a speech to the Catholic Community Conference:
"They ask me all the time, 'What is your favorite this? What is your favorite that? What is your favorite that?' And one time, 'What is your favorite word?' And I said, 'My favorite word? That is really easy. My favorite word is the Word, is the Word. And that is everything. It says it all for us. And you know the biblical reference, you know the Gospel reference of the Word."
 
"And that Word," Pelosi said, "is, we have to give voice to what that means in terms of public policy that would be in keeping with the values of the Word. The Word. Isn't it a beautiful word when you think of it? It just covers everything. The Word.
 
"Fill it in with anything you want. But, of course, we know it means: 'The Word was made flesh and dwelt amongst us.' And that's the great mystery of our faith. He will come again. He will come again. So, we have to make sure we're prepared to answer in this life, or otherwise, as to how we have measured up."
The Lying Worthless Poltical Hack, a\k\a Nancy Pelosi, Speaker of the House, tells Priests and Bishops to speak out on immigration from the pulpit based upon a biblical concern for "the dignity and worth of every person".
The respect that the Lying Worthless Political Hack has "for the dignity and worth" of the smallest and most helpless among us was well demonstrated by this quote from Naral Pro-Choice America in 2007 after Pelosi became speaker of the House:
"Americans who value freedom and privacy have many reasons to celebrate as Nancy Pelosi takes the Speaker's gavel to make this historic move forward for our country.  For her nearly 20 years in office, Speaker Pelosi has been an effective advocate for women's health and has championed her pro-choice values by consistently voting to protect a woman's right to choose.  In November, voters across this country endorsed Speaker Pelosi's call for a change and new direction by electing 23 new pro-choice members to the U.S. House of Representatives.  Today, we celebrate as Speaker Pelosi takes the reins; under her leadership Americans can expect a new focus on commonsense solutions, not the divisive attacks that marred the previous Congresses."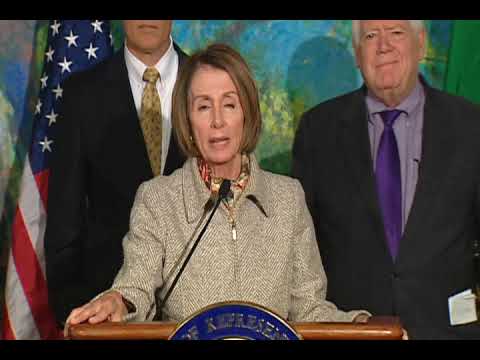 Perhaps I should call the Lying Worthless Political Hack, a\k\a Nancy Pelosi, Speaker of the House, the Artless Dodger.  It is clear that the penalties for willful non-compliance with the health insurance mandate under the version of ObamaCare passed by the House are severe and could involve up to five years in a federal pen.  Read all about it here in a letter from Thomas A. Barthold, Chief of Staff of the Joint Committee on Taxation, to Dave Camp (R-Mi), ranking Republican on the Committee.  Continue reading →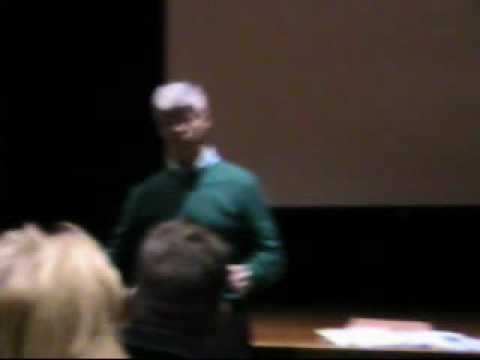 Representative Bart Stupak's (D. MI.) amendment to the ObamaCare bill in the House will get an up or down vote. Stupak's amendment would prohibit all funding of abortion under the House ObamaCare bill.  Now the Lying Worthless Political Hack, a/k/a, Nancy Pelosi, Speaker of the House, attempted to avoid a vote on the Stupak Amendment by concocting a false compromise which was shot down.  So why is she caving now after so long attempting to avoid a vote on this issue which threatens to derail ObamaCare for good?  She doesn't have the votes to pass it otherwise. Her whip Steny Hoyer (D. MD.), has told her that he doesn't have the votes to pass ObamaCare unless pro-life Dems get this vote.