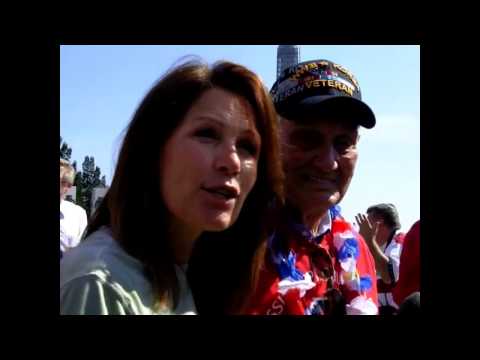 Whenever the government is "shut down", all the fifth assistant briefcase holders keep coming into work while the White House orders the shut down of popular sites like the Statue of Liberty.  It is all theatrical bovine droppings.  Yesterday some World War II vets refused to play by the White House script:
Wheelchair-bound elderly veterans pushed aside barricades to tour the World War II Memorial Tuesday morning, in defiance of the government shutdown which closed all of the memorials in the nation's capital.
The four bus loads of veterans — visiting from Mississippi as part of a once-in-a-lifetime Honor Flight tour — ignored National Park Police instructions not to enter the site as lawmakers and tourists cheered them on.
"We didn't come this far not to get in," one veteran proclaimed.
The scene was both emotional and comical at once. After it was clear they had lost control of the situation, Park Police officials stood aside, telling press that they had "asked for guidance on how to respond" to the breach of security Continue reading →