Donald R. McClarey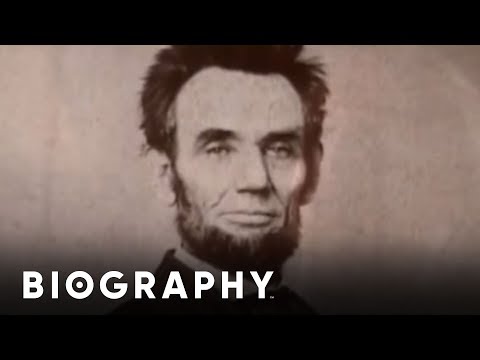 Justice exalteth a nation: but sin maketh nations miserable.
Proverbs 13:14
Today is the 204th birthday of Abraham Lincoln.  One of the many things I find fascinating about Lincoln is his view of the Civil War, a view which is not much considered these days.  Lincoln viewed it simply as a punishment for the sin of slavery.  Lincoln put this idea forth clearly in a letter to Albert Hodges on April 4, 1864.  Hodges was the editor of the Frankfort Commonwealth in Kentucky and Lincoln was explaining why he had found it necessary to adopt a policy of Emancipation and to enlist black troops, neither policy being popular in Kentucky or any of the border states.  At the close of the letter Lincoln disclaimed that he had controlled the events which had led to his embracing abolition as a war goal:
I claim not to have controlled events, but confess plainly that events have controlled me. Now, at the end of three years struggle the nation's condition is not what either party, or any man devised, or expected. God alone can claim it. Whither it is tending seems plain. If God now wills the removal of a great wrong, and wills also that we of the North as well as you of the South, shall pay fairly for our complicity in that wrong, impartial history will find therein new cause to attest and revere the justice and goodness of God.
God was willing the removal of slavery and gave the War as a punishment to both North and South for the sin of slavery.  This was not a spur of the moment thought by Lincoln, but rather the fruit of much anguished contemplation as to why the War came and what it meant. Continue reading →
I have always shuddered when a Pope dies because I am filled with dread of what comes next:   Endless reams of bad commentary by people who pretend to know something about the Vatican but who usually succeed only in revealing their bone ignorance of the subject.  The resignation of Pope Benedict I expect to inspire more of the same.
First up is John Moody, Executive Vice President, Fox News, and a former Vatican correspondent, who takes Pope Benedict to task for what he perceives to be a failed papacy.  Pope Benedict's main crime appears to be that he was not Pope John Paul II:
By contrast, Benedict's meek initial outings were public relations meltdowns.  His smile, though genuine, looked somehow sinister, as if he were about to bite  his audience. Determined to restore the Church's luster in Europe, where it is  often treated like a dotty old aunt, Benedict gave a lecture in Regensburg, Germany, in 2006  that appeared to denigrate Islam. The non-Catholic world howled; the Vatican  cringed and apologized.
On his first visit to the U.S. as pope, Benedict offered contrite apologies  for the Church's ham-handed treatment of the U.S. church's sex scandal involving  its priests. Even the pope's humble mien did not satisfy some, who pronounced  him cold and unfeeling toward the plight of victims of clergy abuse. He joined  the Twitterati, but his first attempt was a sterile: "I am pleased to get in  touch with you through Twitter. I bless all of you from my heart." At least he  stayed under 140 characters.
In nearly eight years, Benedict issued three encyclicals – direct messages to  the faithful that often reveal a pope's enthusiasms and interests. Benedict's  first – entitled "God is Love" — is a caressing, simply worded, logic-based  reassurance that our Lord loves us. Yet even his writing about love suffers in  comparison with John Paul's towering, intellectual yet intimate canon of  work.
None of which lessens Benedict's place in the line of Vicars of Christ. His  decision to resign was a brave one, based on personal humility, in keeping with  his message to the faithful that the things of Earth are transient, but the  promise of heaven lasting and infinite.  For that he should be  remembered.
Asteroids traveling close to Earth caused by global warming.   Hmm, Deborah Feyerick, CNN empty talking head in the above video, has a BA in English from Barnard College, class of 1987.  I would wager than none of her professors while she was there ever gave her The Talk: Continue reading →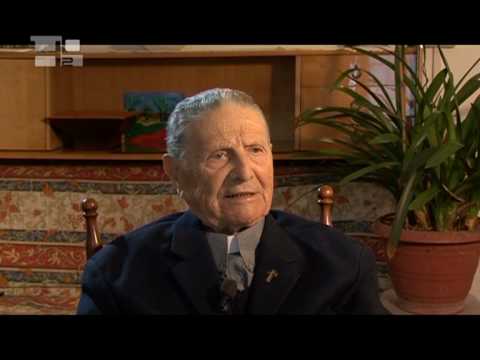 Christopher Johnson at The Midwest Conservative is at it again.  He is a non-Catholic who has taken up the cudgels so ofen in defense of the Faith that I have designated him Defender of the Faith.  He enters the lists now on behalf of the most unjustly maligned man of the last century, Pope Pius XII:
or, Whoops There Goes Another Liberal Cliche:
Pius XII has long been vilified as "Hitler's pope", accused of failing publicly to condemn the genocide of Europe's Jews. Now a British author has unearthed extensive material that Vatican insiders believe will restore his reputation, revealing the part that he played in saving lives and opposing nazism. Gordon Thomas,
Whoa, whoa, whoa, whoa.  Who is this guy, some trad Catholic?  Dude, that's special pleading, that's not genuine research, you blithering idiot.
a Protestant,
Never mind.
was given access to previously unpublished Vatican documents and tracked down victims, priests and others who had not told their stories before.
The Pope's Jews, which will be published next month, details how Pius gave his blessing to the establishment of safe houses in the Vatican and Europe's convents and monasteries. He oversaw a secret operation with code names and fake documents for priests who risked their lives to shelter Jews, some of whom were even made Vatican subjects.
Thomas shows, for example, that priests were instructed to issue baptism certificates to hundreds of Jews hidden in Genoa, Rome and elsewhere in Italy. More than 2,000 Jews in Hungary were given fabricated Vatican documents identifying them as Catholics and a network saved German Jews by bringing them to Rome. The pope appointed a priest with extensive funds with which to provide food, clothing and medicine. More than 4,000 Jews were hidden in convents and monasteries across Italy.
During and immediately after the war, the pope was considered a Jewish saviour. Jewish leaders – such as Jerusalem's chief rabbi in 1944 – said the people of Israel would never forget what he and his delegates "are doing for our unfortunate brothers and sisters at the most tragic hour". Jewish newspapers in Britain and America echoed that praise, and Hitler branded him "a Jew lover". Continue reading →
Ever wonder why Democrats push early voting and absentee ballots so hard?  The above video gives you all the explanation you need!
As John Fund notes at National Review Online:
Critics of voter ID and other laws cracking down on voter fraud claim they're unnecessary because fraud is nonexistent. For instance, Brennan Center attorneys Michael Waldman and Justin Levitt claimed last year: "A person casting two votes risks jail time and a fine for minimal gain. Proven voter fraud, statistically, happens about as often as death by lightning strike."
Well, lightning is suddenly all over Cincinnati, Ohio. The Hamilton County Board of Elections is investigating 19 possible cases of alleged voter fraud that occurred when Ohio was a focal point of the 2012 presidential election. A total of 19 voters and nine witnesses are part of the probe.
Democrat Melowese Richardson has been an official poll worker for the last quarter century and registered thousands of people to vote last year. She candidly admitted to Cincinnati's Channel 9 this week that she voted twice in the last election. Continue reading →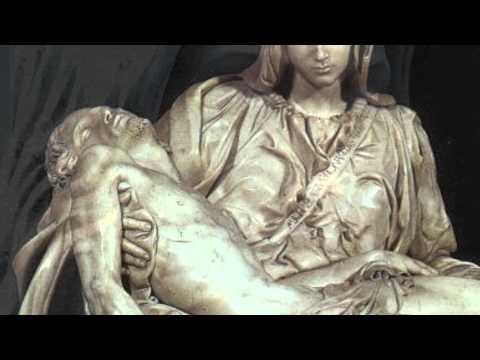 Only God creates. The rest of us just copy.
Michelangelo
Something for the weekend.  What Wondrous Love Is This?  As we begin the Lenten system this video that melds together the hymn and Michelangelo's Pieta strikes me as a good starting point.  I have always loved this sculpture.  Michelangelo I think wanted his Pieta to reflect the great victory gained by the Cross and not the torture that gaining the victory cost Christ.  The body of Jesus is shown as only slightly marred by the Crucifixion, and the Virgin is shown as youthful and beautiful, no doubt as she was at the birth of Christ.  The sculpture is doubtless false to history but true to the spiritual essence of what had just been accomplished:  victory over sin, over death and over the Fall.  May the joy that suffuses the Pieta be with all of us during Lent.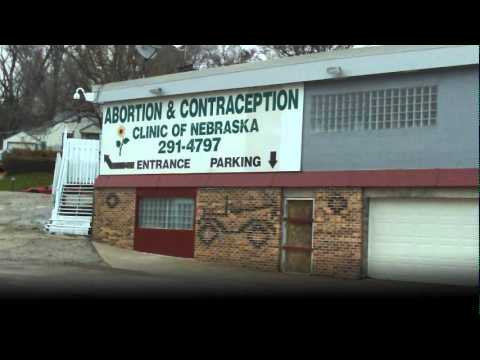 One of the few remaining practitioners in this country of the black art of partial birth abortion, what the late pro-abort Senator Daniel Patrick Moynihan referred to as "barely disguised infanticide", is abortionist LeRoy Carhart.  This week a 29 year old woman died from a botched abortion he performed.  Journalist Robert Stacy McCain, in an eloquent and angry post, brings us the news, along with a searing attack on Carhart and the media that attempts to cover these crimes with silence in order to safeguard the sacred rite right of abortion:
Dr. LeRoy Carhart is one of America's most notorious abortionists. He specializes in late-term abortion and, unless you actually know what's involved in it, you cannot possibly imagine what a gruesome atrocity the bland phrase "late-term abortion" describes. Now, according to a report by Operation Rescue, a 29-year-old woman has died after Carhart performed such an atrocity at a Maryland clinic:
A 29-year old woman died [Thursday] as the result of fatal complications suffered during an abortion at 33 weeks that was done by LeRoy Carhart at Germantown Reproductive Health Center in Germantown, Maryland. . . . The woman, who came for a third trimester abortion from out-of-state, arrived at GRHC on Sunday and was seen by pro-life activists every day through Wednesday. Witnesses said she appeared "pale and weak." Early Thursday morning, the woman began suffering chest pain and other discomforts. Her attempts to reach Carhart were unsuccessful. The woman was taken by her family from her hotel to a nearby hospital emergency room at approximately 5:00 a.m. Efforts by hospital staff to contact Carhart or get informational assistance from the abortion clinic were unsuccessful. The patient suffered massive internal bleeding into her abdominal cavity. She slipped into a Code Blue condition approximately six times before finally succumbing to her injuries at around 9:30 a.m. The case has been placed with the Medical Examiner for further investigation.
The "pro-life activists" who saw the woman at the Germantown clinic were pro-life protesters and "sidewalk counselors." You may not realize it, but every abortion clinic in America is picketed every day by pro-life volunteers who attempt to dissuade women from terminating their pregnancies. I've met these clinic protesters and, contrary to media propaganda, they are not dangerous hate-filled fanatics. They are actually some of the kindest people you'd ever want to meet, as contrasted to the manifest evil of people like the butcher Dr. LeRoy Carhart: Continue reading →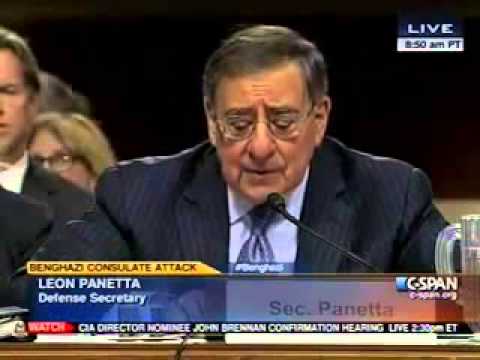 Yesterday, upon the stair,
I met a man who wasn't there
He wasn't there again today
I wish, I wish he'd go away
Hughes Mearnes
From Leon Panetta's testimony yesterday on Benghazi:
Under questioning from Sen. Kelly Ayotte (R-NH) Panetta says that President Obama knew "generally" what US military assets were deployed in the region, but did not ask for specifics. He left the strategy, according to Panetta, "up to us," meaning himself and military leadership. Panetta says that after the initial briefing, which took place at about 5 pm Washington time, he had no further communications at all with President Obama that night. The president never even called to ask how the attack was progressing. No one from the White House ever called later that night, according to Panetta, to inquire about the attack. President Obama went to bed that night not even knowing whether the Americans under assault had survived the attack. Continue reading →