Monthly Archives:
December 2010
At mass on the Feast of the Holy Family, I was in particular struck by the readings. The first reading, from Sirach, deals with relationships between parents and children:
God sets a father in honor over his children;
a mother's authority he confirms over her sons.
Whoever honors his father atones for sins,
and preserves himself from them.
When he prays, he is heard;
he stores up riches who reveres his mother.
Whoever honors his father is gladdened by children,
and, when he prays, is heard.
Whoever reveres his father will live a long life;
he who obeys his father brings comfort to his mother.

My son, take care of your father when he is old;
grieve him not as long as he lives.
Even if his mind fail, be considerate of him;
revile him not all the days of his life;
kindness to a father will not be forgotten,
firmly planted against the debt of your sins
—a house raised in justice to you.
The second paragraph here is one that has always particularly struck me, as it emphasizes that honor to one's parents is not simply a matter of "they have good ideas, so you should listen to them" but rather that parents deserve honor because they are parents. "Even if his mind fail… revile him not," is something I had cause to remind myself often (though judging from my actions, not always often enough) during the time we spent caring for my Dad's mother in her last days — a women who wanted things done her way at all times, even as simple things like making coffee and putting things in the fridge became impossible for her to do herself.
The second reading is the passage from Colossians 3 which is nearly the same as the Ephesians 5 passage which was discussed at some length a few weeks ago.
Continue reading →
It was December 21st and MrsDarwin and I were standing in the local branch of our bank, getting a cashier's check for more money than I like to think about so that we could go close on our new house. These things take time, as people don't normally come in and asked to cut large chashier's checks, and as we were standing there I gradually became aware of an increasingly loud conserversation between an elderly male customer and a teller at the other end of the counter.
"I'm very offended," he announced. "Very, very offended. And do you know why I'm offended?"
"Why sir?"
"Because I am a Christian and when I look around here four days before Christmas I don't see a single Christmas decoration. Do you know how long I've been a customer here? I want to talk to your manager."
Continue reading →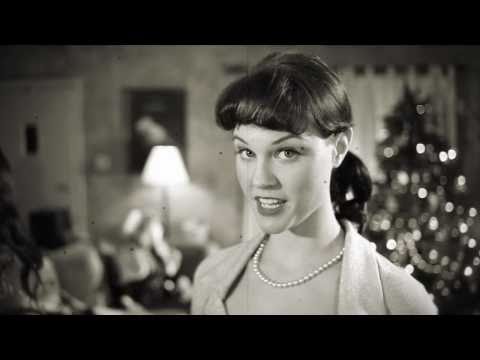 How much useful information can be found on the internet!  One word of caution however.  In my experience those who overindulge, either in food or drink, can often make sounds like zombies, so only shoot if you can ascertain that the target is a zombie.  (Yes, sadly, that does go for relatives who seem to specialize in letting their inner lout come out this time of year.)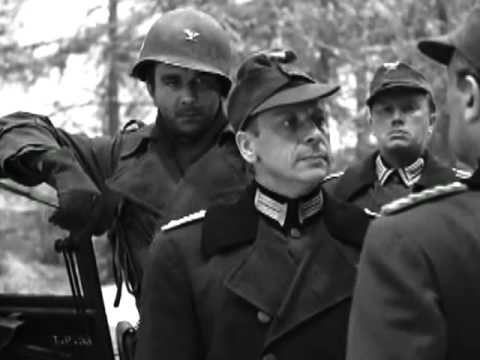 During the Battle of the Bulge, the 101rst Airborne Division made a heroic stand at Bastogne from December 20-27 which helped turn the tide of the battle.  On December 25, a packed midnight mass was held in Bastogne, with Brigadier General Anthony McAuliffe, who commanded the 101rst troops at Bastogne, in attendance.  Afterwards the General listened to German POWS singing Silent Night, and wished them a Merry Christmas.
General McAuliffe issued a memorable Christmas message to his troops:
Something for the weekend and the feast of Saint Stephen, the first of the glorious line of martyrs for Christ.  Good King Wenceslas has always been one of my favorite Christmas Hymns.  We see in this hymn how the love of Christ in the breast of the King translates into immediate and personal action on his behalf to aid the poor man.  The winter storm are the adversities of life that deter so many of us from good works.  Following boldly in the footsteps of the saints can allow us to conquer all obstacles in our path to carrying out  that prime command of Christ:  "Love your neighbor as yourself." 
The first video is by Bing Crosby and is the finest rendition of the hymn I have heard. Continue reading →
Here is a man who was born in an obscure village, the child of a peasant woman. He grew up in another village. He worked in a carpenter shop until He was thirty. Then for three years He was an itinerant preacher.
He never owned a home. He never wrote a book. He never held an office. He never had a family. He never went to college. He never put His foot inside a big city. He never traveled two hundred miles from the place He was born. He never did one of the things that usually accompany greatness. He had no credentials but Himself…
While still a young man, the tide of popular opinion turned against him. His friends ran away. One of them denied Him. He was turned over to His enemies. He went through the mockery of a trial. He was nailed upon a cross between two thieves. While He was dying His executioners gambled for the only piece of property He had on earth – His coat. When He was dead, He was laid in a borrowed grave through the pity of a friend. Continue reading →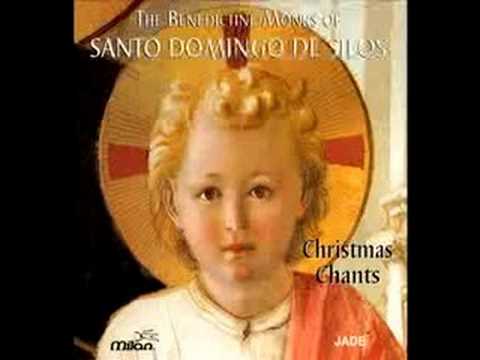 The twenty-fifth day of December.
In the five thousand one hundred and ninety-ninth year of the creation of the world from the time when God in the beginning created the heavens and the earth;
the two thousand nine hundred and fifty-seventh year after the flood;
the two thousand and fifteenth year from the birth of Abraham;
the one thousand five hundred and tenth year from Moses and the going forth of the people of Israel from Egypt;
the one thousand and thirty-second year from David's being anointed king;
in the sixty-fifth week according to the prophecy of Daniel;
in the one hundred and ninety-fourth Olympiad;
the seven hundred and fifty-second year from the foundation of the city of Rome;
the forty second year of the reign of Octavian Augustus;
the whole world being at peace,
in the sixth age of the world,
Jesus Christ the eternal God and Son of the eternal Father,

desiring to sanctify the world by his most merciful coming,

being conceived by the Holy Spirit, and nine months having passed since his conception,
was born in Bethlehem of Judea of the Virgin Mary, being made flesh.
O blessed Virgin Mary, who can worthily repay thee thy just dues of praise and thanksgiving, thou who by the wondrous assent of thy will didst rescue a fallen world? What songs of praise can our weak human nature recite in thy honor, since it is by thy intervention alone that it has found the way to restoration. Accept, then, such poor thanks as we have here to offer, though they be unequal to thy merits; and receiving our vows, obtain by thy prayers the remission of our offenses. Carry thou our prayers within the sanctuary of the heavenly audience, and bring forth from it the antidote of our reconciliation. May the sins we bring before Almighty God through thee, become pardonable through thee; may what we ask for with sure confidence, through thee be granted. Take our offering, grant us our requests, obtain pardon for what we fear, for thou art the sole hope of sinners. Through thee we hope for the remission of our sins, and in thee, O blessed Lady, is our hope of reward. Holy Mary, succour the miserable, help the fainthearted, comfort the sorrowful, pray for thy people, plead for the clergy, intercede for all women consecrated to God; may all who keep thy holy commemoration feel now thy help and protection. Be thou ever ready to assist us when we pray, and bring back to us the answers to our prayers. Make it thy continual care to pray for the people of God, thou who, blessed by God, didst merit to bear the Redeemer of the world, who liveth and reigneth, world without end. Amen.
                                                                                                                                                                    Saint Augustine
At Christmas we remember the coming of God into our vale of tears as one of us.  The infinite magnitude of God's love for us demonstrated by His willingness to share our birth and our death in order to free us from our sins.  Our attention is riveted on to the scene in a humble stable some two thousand years ago where Mary gave birth to our Savior.  One of the chief glories of Catholicism is that we have always remembered the love that God has for Mary, the Queen of Heaven, humanity's sole boast.  Although it is not regarded as such, Christmas is truly the greatest of all Marian feasts.  Few hymns to Mary are more beautiful than O Sanctissima. Continue reading →