Following the election of Pope Francis, many were asking "What do you think of the new Pope?"
Judging from the responses, there was general satisfaction with the election of the Argentinian pontiff.  His "humility" and "genuineness" seemed to top the list of reasons explaining this satisfaction.
Then came Holy Thursday and the foot washing.  The new Pope washed the feet of women, including Muslim women.
This action raised a few eyebrows, especially on the part of conservative Catholics.  "There were no female apostles," was the standard response.
Questions were raised, too, especially on the part of the American catholique left.
"Was the Pope signaling 'openness' to new forms of ordained ministry, perhaps women deacons and priests?" those asking the question were wondering…and, truth be told, hoping.
Just as some conservatives correctly opined early into this new pontificate, that "signal" is now being taken as "fact" by some on the American catholique left.
According to a press release, Dr. Debra Meyers is to be "ordained" as Cincinnati's first woman, Roman Catholic priest on May 25, 2013, at St. John's Unitarian Universalist Church.  Dr. Meyers' ordination follows upon the April 27, 2013, "ordination" of Dr. Rosemarie Smead in Louisville, KY.
The press release states:
Women priests are leading the Catholic Church into a new era of justice and equality for women in the church. We are the "Rosa Parks" of the Roman Catholic Church….Since two-thirds of the world's poor are women, justice and equality must be top priorities for our church. Our world and church can no longer function without the voices of women's lived experience. Women priests are visible reminders that all women are images of God.
Okay.  That's what the Association of Roman Catholic Women Priests (ARCWP) thinks.  That's nothing new.
But, the press statement offers two "signals" indicating that Pope Francis has encouraged their extra-ecclesial conduct:
The first signal: "We are encouraged by the tender gesture of Pope Francis who washed the feet of women in prison on Holy Thursday, thus breaking the sexist tradition of washing only men's feet."

The second signal: "During the Easter homily Francis affirmed women as the first witnesses to the Resurrection. 'This tells us that God does not choose according to human criteria….The women are driven by love and know how to accept this proclamation with faith: they believe, and immediately transmit it, they do not keep it for themselves.'"
The important point is not that ARCWP types are "cutting" and "pasting" snippets of the Holy Father's actions and statements into statements to indicate his support of their erroneous beliefs.  That's bad enough.  The important point is that those actions and statements lend themselves to this type of propaganda.
In response, some have opined that Pope Francis is "learning how to be Pope."  People should calm down and expect some bumps as the neophyte pontiff navigates that learning curve.
Perhaps there's some merit to that opinion.
That said, it doesn't take a member of Mensa to know that greater savvy is required on the international stage.  Might it not be better, especially at the beginning and early months (or first year) of a pontificate, for the Pope just to "do the red" and "say the black" until he's clearer about his responsibilities as well as the scope and impact of the exercise of those responsibilities as the Chief Shepherd?
Yes, the American catholique left would get angry with him.  But, they'd argue, he's been a Vaticanista apparatchik all along.  He wasn't created a cardinal advocating for women's ordination or anything else on their agenda.
When the Pope's opponents on the American catholique left see the Holy Father betraying his "social justice" roots, they won't just be angry.  No, that won't express sufficiently the depth of their outrage, and perhaps that of the 70% of American Catholics who allegedly support the ordination of women.
That potentially could fuel even greater resistance than there is at present among a much broader swath of the Catholic populace in the United States than if the Holy Father had simply let the American catholique left portray him as a Vaticanista apparatchik.  Amidst their griping, complaining, and moaning, he would be steering the ship of Holy Mother Church directly toward the Way, the Truth, and the Life.
To read the Association of Roman Catholic Women Priests press release, click on the following link:
http://bridgetmarys.blogspot.it/2013/05/is-cincinnati-enquirer-afraid-of.html?utm_source=feedly&m=1
This is truly horrifying. Please pray for all those in Moore, Oklahoma.
A mile-wide tornado with 200mph winds churned through Oklahoma City's suburbs Monday afternoon, causing significant property damage for the second day in a row, as part of a severe weather outbreak that was expected to spread in other parts of the Plains and Midwest.

Television footage on Monday afternoon showed homes and buildings that had been reduced to rubble in Moore, Okla., south of Oklahoma City. Footage also showed vehicles littering roadways south and southwest of Oklahoma City.

Gary Knight with the Oklahoma City Police Department said an elementary school in Moore suffered "extensive damage." A Norman, Okla. regional health system spokesperson told Fox News that Moore Medical Center, the only hospital in the city, also suffered "extensive structural damage," demolishing the second floor of the hospital and tearing off part of the roof.
Words do not do the devastation justice.
Update: This will give you some idea of the damage.
As of this writing there are six confirmed dead.
Last week Kevin Williamson did something I have often dreamed of doing, although to people talking or texting on cell phones while driving and not in a movie theater.
The show was Natasha, Pierre, and the Great Comet of 1812, which was quite good and which I recommend. The audience, on the other hand, was horrible — talking, using their phones, and making a general nuisance of themselves. It was bad enough that I seriously considered leaving during the intermission, something I've not done before. The main offenders were two parties of women of a certain age, the sad sort with too much makeup and too-high heels, and insufficient attention span for following a two-hour musical. But my date spoke with the theater management during the intermission, and they apologetically assured us that the situation would be remedied.

It was not. The lady seated to my immediate right (very close quarters on bench seating) was fairly insistent about using her phone. I asked her to turn it off. She answered: "So don't look." I asked her whether I had missed something during the very pointed announcements to please turn off your phones, perhaps a special exemption granted for her. She suggested that I should mind my own business.

So I minded my own business by utilizing my famously feline agility to deftly snatch the phone out of her hand and toss it across the room, where it would do no more damage. She slapped me and stormed away to seek managerial succor. Eventually, I was visited by a black-suited agent of order, who asked whether he might have a word.
The reaction has been fascinating. While a great many have applauded Williamson for his bit of cell phone vigilantism, others have been far less sympathetic and indeed think he should be brought up on charges. Personally, I called him a hero on facebook.
But is he really a hero? Technically this was destruction of personal property. While the woman was certainly rude, lack of social grace does not negate the right to property.
On one level, it's difficult to disregard that Williamson did act in an almost (or maybe not even almost) illegal fashion, and he himself was guilty of causing a disturbance. At the same time, the absolute lack of proper etiquette is becoming a growing concern in modern society. My wife and I rarely attend movies largely due to the fact that we have small children and babysitting is expensive. Yet were it not for the children we still would likely have cut back on our movie-going as it had become something of a tedium. I vividly recall attending the third installment of the Pirates of Caribbean franchise. The sheer awfulness of the film was compounded by the sheer awfulness of the crowd attending, largely populated by shrieking girls gawking at Orlando Bloom. Cell phone abuse was hardly the biggest issue with this crowd.
All the same, the reason that so many view Williamsom with admiration is that he confronted rudeness head-on. Instead of bellyaching later in a blogpost about the obnoxious woman sitting next to him, he actually did something about it. Though the action itself is of dubious ethical value, it was an action, and in world of words any actions taken to tackle social problems seem much more meritorious.
There are obvious concerns with Williamson's actions being replicated on a larger scale, so we should probably not completely encourage such behavior. That being said, I have a difficult time not applauding Williamson for doing what so many of us have yearned to do.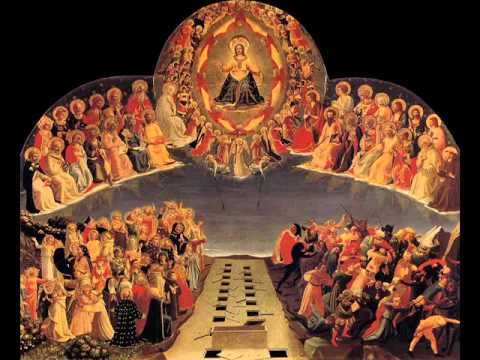 My beloved son, Lawrence Charles McClarey, passed away of a seizure last night.  I found him this morning at 6:15 AM when I attempted to rouse him for the "Daddy Readings" that he and I had done daily since he was a small boy.  Larry had autism, an infectious smile, and was a continual joy to all who knew him.  Once he attained puberty he began having seizures, not uncommon in autism, and I gave him seizure medication daily.  He lived for 21 years on this earth and he was the light of this world for myself and his mother, my bride.  On this dark day I am comforted by the knowledge that even now he is beholding the Beatific Vision.  He lived in love and now he will stand forever before Love Incarnate.  Please pray for the repose of his soul.  I will resume blogging sometime after Memorial Day.
Jesus said to her, "I am the resurrection and the life. The one who believes in me will live, even though they die; and whoever lives by believing in me will never die. Do you believe this?"
 "Yes, Lord," she replied, "I believe that you are the Messiah, the Son of God, who is to come into the world."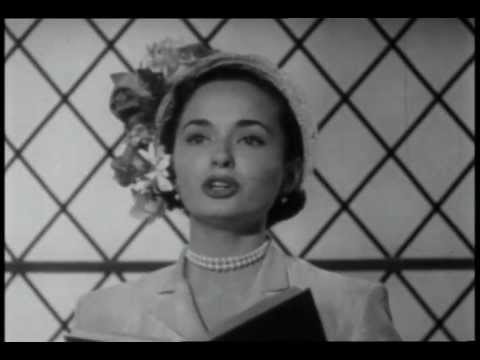 Saint Thomas Aquinas, in his sermon on Pentecost, explains why the Holy Spirit was sent to us:
I say, first, the Holy Spirit is sent without His needing to be sent. When someone is sent to a place so that an event may happen which could not happen unless he were sent, this would be a sending out of necessity. But this has no place in the sending of the Holy Spirit, whom the Book of Wisdom describes as "having every power, beholding all things" (Wis. 7:23).  What, then, is the reason for the sending of the Holy Spirit? Our neediness; and the necessity of this neediness of ours comes partly from human nature's dignity, and partly from its deficiency. For the rational creature excels other creatures because it can actually reach the enjoyment of God, which no other earthly creature can do. "The Lord is my portion, said my soul" (Lam. 3:24). Some seek their portion in this world, such as those who seek worldly honor or dignity. But the Psalmist says: "It is good for me to cling to God" (Ps. 72:28).   You should consider that all things that are moved to some end must have something moving them toward that end. Those that are moved to a natural end have a mover in nature; but those that are moved to a supernatural end, namely to the enjoyment of God, must have a supernatural mover. Now, nothing can lead us to our end unless two things are presupposed, for someone is led to an end by two things—knowledge and love. The kind of knowledge in question is supernatural: "No eye hath seen, nor ear heard, nor hath it arisen in the heart of man, what God hath prepared for those who love Him" (1 Cor. 2:9). "Never have they heard, nor perceived with ears, nor has eye seen, O God, without Thee, what Thou hast prepared for those who await Thee" (Is. 64:4).  Now, whatever a man knows, he knows either by discovering it himself or by learning from another. Vision serves discovery and hearing serves learning, and for this reason it is said that "eye hath not seen, nor ear heard," showing that it [the final end] altogether transcends human knowledge. It exceeds human desire, too, and that is why Scripture says: "nor hath it arisen in the heart of man." How, then, is man led to know it? It was necessary for heavenly secrets to be made known to men; it was necessary for the Holy Spirit to be invisibly sent, in order to move man's affections so that he may tend toward that end. And thus it says: "Eye hath not seen." How, then, do we know? "God hath revealed it to us through His Spirit. For the Spirit examineth all things, even the deep things of God" (1 Cor. 2:10). "Who would be able to know Thy thought [sensum], unless Thou gavest wisdom and sent the Holy Spirit from the Most High?" (Wis. 9:17).  Therefore the Holy Spirit is sent not owing to any need of His, but for the sake of our benefit. Continue reading →
After his successes at Jackson, Champion Hill and Big Black River, Grant assumed that Confederate morale might be low enough that Vicksburg could be taken by assault and avoid a time consuming siege.  In that he was mistaken.  The Confederates lacked the strength to defeat him in open battle. but they had both the strength, and the morale, to hold Vicksburg.  The first assault by Grant occurred on May 19, 1863 and was aimed at the Stockade Redan. Continue reading →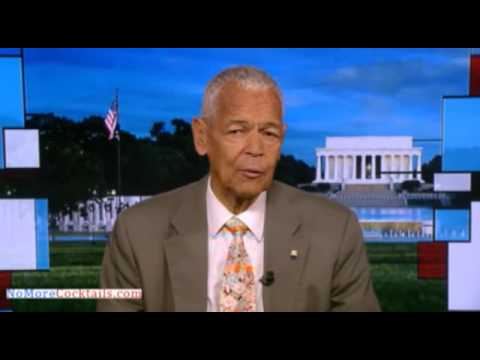 Hattip to CDR M at Ace of Spades.  Once you have governments using their resources against political adversaries the results can be dire indeed.  From the proprietor of the blog War News Update:
I know that this news story is not a defense/war/conflict post …. but many are asking for my opinion …. and so here it is.
While Benghazi is important because 4 Americans died …. and the American people have a right to know
what happen even though many in Washington and the White House are trying their best to close the book …. it is the IRS scandal that is catching my attention. Even the New York Times is now acknowledging that the White House was aware that the IRS was targeting conservatives back in June 2012 …. but choose
to do nothing about it. As to acting IRS commissioner Steven T. Miller's testimony today …. it is obvious that he knew what was happening …. but did not care.
I am not an American …. just a Russian national who is now a Canadian citizen looking from the outside in …. and I am just shaking my head. There is something terribly wrong in the U.S. right now …. when the IRS has been politicized to go after a specific political group, it does not take a 'political scientist and historian' to know that you are entering a very dark place …. and being one who grew up in such a place (the former Soviet Union) …. trust me on this one …. it is a place that you do not want to find yourself living in.
Politcal scandals come and go, but I think one reason the IRS scandal will resonate is the reaction of some of the left to it.  They have no problem with the IRS discriminating against conservative groups.  Some comments from a Ross Douthat column on the scandal:
For the life of me, I do not understand why there was a need for an apology from the IRS. These unpatriotic entities that have all but declared war on the U.S. government, threatened to secede from the union and made not-so-veiled threats against the president of these United States, deserve hyper-scrutiny. The very least that the government should do is scrutinize the taxes of such organizations to make sure their funds aren't being used to stockpile munitions to overthrown a duly-elected government.
Hattip to Ed Morrissey at Hot Air.  Let's see, it was only back in January that Piers Morgan, Brit and obnoxious CNN talking head, pooh-poohed the idea that America could ever have a tyrannical government.  Go here to read my comment at that time.  In the above video, in which he is talking to my favorite atheist, go here to see why I give Penn Jillette that title, he confesses that what was done with the IRS "borders" on tyranny.
Of course the IRS Scandal would not have surprised the Founding Fathers.  They realized that govenment is necessary among men.  As James Madison noted in Federalist 51:  But what is government itself, but the greatest of all reflections on human nature? If men were angels, no government would be necessary.  However, the Founding Fathers also realized that government was no abstraction, but also an institution made up of men and not angels.  That is why Madison in Federalist 51 went on to write:  If angels were to govern men, neither external nor internal controls on government would be necessary. In framing a government which is to be administered by men over men, the great difficulty lies in this: you must first enable the government to control the governed; and in the next place oblige it to control itself.  And so the Founding Fathers framed a Constitution designed to minimize the possibility of government tyranny.  They built wisely, but they did not delude themselves.  The ultimate safeguard for American liberty had to rest in the American people.
That is why Benjamin Franklin, after a lady asked him as he left Independence Hall at the close of the Constitutional Convention what form of government the country was to have, told her, "A Republic madam, if you can keep it.", placing the responsibility for the preservation of the Republic on each individual American. Continue reading →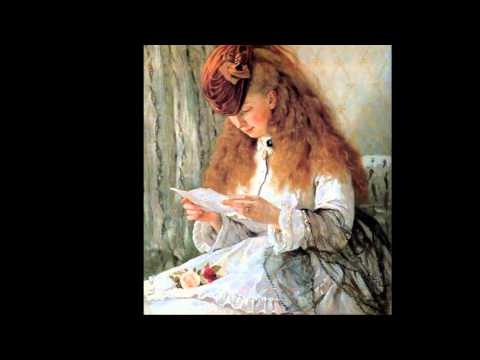 The gentlemen killed and the gentlemen died,
But she was the South's incarnate pride
That mended the broken gentlemen
And sent them out to the war again,
That kept the house with the men away
And baked the bricks where there was no clay,
Made courage from terror and bread from bran
And propped the South on a swansdown fan
Through four long years of ruin and stress,
The pride–and the deadly bitterness.
Stephen Vincent Benet, John Brown's Body
Something for the weekend.  Written in 1863 by Captain G. W. Alexander, The Southern Soldier Boy is a fitting tribute to the ragged warriors of the Confederacy who maintained an unequal struggle for four years and the women who loved and sustained them.  During the War it was popularized by actress Sally Partington, the toast of Richmond, who would sing the song as part of the play The Virginia Cavalier.  The above version is by Bobby Horton, who has waged a one man crusade to bring Civil War music to modern audiences.
Continue reading →
This is almost getting farcial.  The IRS bureaucrat in charge of the tax exempt division of the IRS during the persecution of conservative groups is now the head of ObamaCare enforcement for the IRS.
The Internal Revenue Service official in charge of the tax-exempt organizations at the time when the unit targeted tea party groups now runs the IRS office responsible for the health care legislation.
Sarah Hall Ingram served as commissioner of the office responsible for tax-exempt organizations between 2009 and 2012. But Ingram has since left that part of the IRS and is now the director of the IRS' Affordable Care Act office, the IRS confirmed to ABC News today.
Her successor, Joseph Grant, is taking the fall for misdeeds at the scandal-plagued unit between 2010 and 2012. During at least part of that time, Grant served as deputy commissioner of the tax-exempt unit.
Grant announced today that he would retire June 3, despite being appointed as commissioner of the tax-exempt office May 8, a week ago.
Senate Minority Leader Mitch McConnell reacted to the revelation in a brief statement late Thursday.
"Stunning, just stunning," McConnell, R-Ky. stated. Continue reading →
We'll  try to cooperate fully with the IRS, because, as citizens, we feel a strong  patriotic duty not to go to jail.
Dave Barry
Ronald Reagan used to say that in his neighborhood the IRS was regarded as a terrorist organization.  I think a more apt current description of it is as an enforcer for various political entities including Worse Than Murder, Inc:
Similarly, the nonprofit Thomas More Society is now alleging that the IRS withheld approval for tax-exempt status from two pro-life organizations because of their demonstrations against abortion provider Planned Parenthood.
In one case, the IRS withheld approval of an application for tax exempt status for Coalition for Life of Iowa. In a phone call to Coalition for Life of Iowa leaders on June 6, 2009, the IRS agent "Ms. Richards" told the group to send a letter to the IRS with the entire board's signatures stating that, under perjury of the law, they do not picket/protest or organize groups to picket or protest outside of Planned Parenthood. Once the IRS received this letter, their application would be approved…

In another similar case, the IRS withheld approval of an application for charitable tax-exempt recognition of Christian Voices for Life, questioning the group's involvement with "40 Days for Life" and "Life Chain" events. The Fort Bend County, Texas, organization was subjected to repeated and lengthy unconstitutional requests for information about the viewpoint and content of its educational communications, volunteer prayer vigils, and other protected activities.
Thomas More Society special counsel Sally Wagenmaker calls the IRS authority in these cases is "disturbing." Continue reading →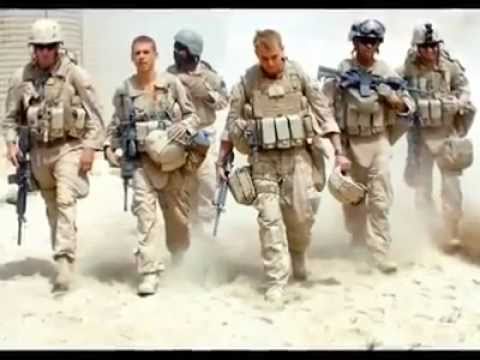 The speech in the video is a section of Reagan's Time For Choosing speech in 1964 that led to the beginning of his political career which culminated 16 years later in him being elected president.  Reagan said of the Marines:
Some people work an entire lifetime and wonder if they ever made a difference to the world. But the Marines don't have that problem.
This is what we are saddled with today: