U.S. Supreme Court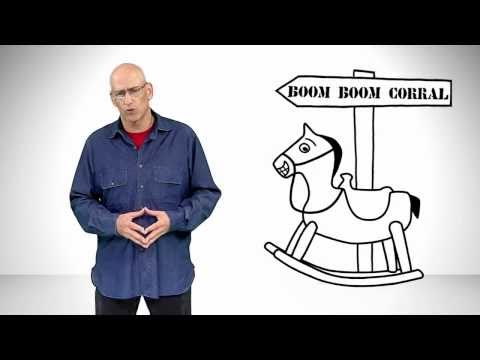 Right you are Klavan on the Culture!  Abortion is a perfect example of the tranformation of a fairly low level debate state by state into a national issue that haunts the nation year after year.  As the Supreme Court succeeded so well in resolving the slavery question by the Dred Scott decision, so it has succeeded in resolving the abortion issue by the Roe v. Wade decsion.  Of course that is if "resolve" means "transform an issue into a nation wide fierce controversy that will never go away until it is resolved through other means than the courts".
Justice Scalia put it well in his dissent in Planned Parenthood v. Casey (1992): Continue reading →
SCOTUS nominee Elena Kagan has argued before the Supreme Court that it's fine if the Law bans books.
Her rationale?
Because the government won't really enforce it.
I'm no legal scholar but this sounds like a 3rd grade argument.
Aren't our nominees suppose to have better reasoning skills and a solid grasp of the U.S. Constitution?  As well as a fundamental understanding  of such concepts like Freedom of Speech?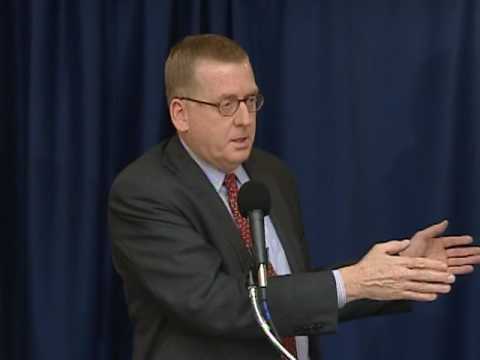 Back in 1979 I was one of the founding members of the Christian Legal Society at the University of Illinois.  Yesterday, the Supreme Court ruled 5-4 that the Hastings College of Law at the University of California was within its rights to deny recognition to the Christian Legal Society because the group requires that members agree, among other principles, that sexual activity outside of marriage between a man and a woman is sinful, and that members must be Christians.  Hastings contended that these principles violated the open membership policy of the university, in that it would discriminate against prospective members on the grounds of religion and sexual orientation.  Go here to read the decision.
Justice Alito, joined by Chief Justice Roberts, Scalia and Thomas, wrote a thought provoking dissent.
The proudest boast of our free speech jurisprudence is that we protect the freedom to express "the thought that we hate." United States v. Schwimmer, 279 U. S. 644, 654–655 (1929) (Holmes, J., dissenting). Today's decision rests on a very different principle: no freedom for expression that offends prevailing standards of political correctness in our country's institutions of higher learning.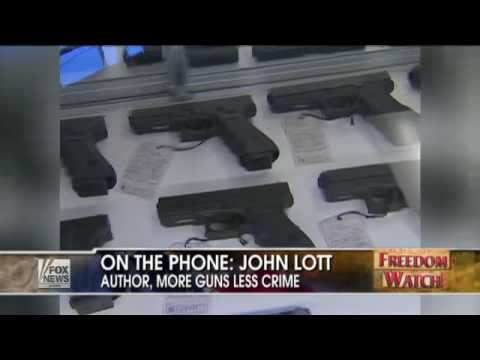 In the case of McDonald v. the City of Chicago, the Supreme Court of the United States ruled that the Second Amendment applies to the states.  Read the decision here.  The decision was 5-4 which is absolutely stunning since I think that there was no intellectually respectable argument to be made that the Second Amendment does not apply to the states.
The bill of rights applies to the States due to the Fourteenth Amendment.   In the opinions written by the majority justices, emphasis is given to the importance that the drafters of the Amendment placed upon the rights of freed slaves after the Civil War to keep and bear arms for their defense.  A good day for the Constitution at the Supreme Court.
Solicitor General Elena Kagan, President Obama's nominee to the Supreme Court, is already being painted as a moderate by the media and some political interest groups. This portrayal of Kagan is difficult to dispute comprehensively because of her lack of a public record and accompanying statements that delineate her actual personal views on judicial philosophy, thus, complicating the venture of placing her on an ideological spectrum. 
Despite this hermeneutical difficulty, allegedly confident political portraits have been made with the details that we do know about Elena Kagan. The New York Times on May 11 published a piece—"As Clinton Aide, Kagan Recommended Tactical Support for an Abortion Ban"—by Peter Baker discussing a memorandum authored by Kagan while she was working for the Clinton Administration. Kagan in the memo counseled President Clinton to support an amendment, authored by Senator Tom Daschle (D-SD), to Republican-sponsored legislation to ban partial-birth abortion that would include an exception for the "health" of the pregnant women in a ban—so broad an exception that it could be easily employed as a loophole that would prevent few, if any, partial-birth abortion procedures.
President Clinton and his advisors (in this case, Kagan) anticipated that the Daschle amendment would not secure enough votes to pass, but White House support could provide enough political cover for Democratic lawmakers who could reiterate their alleged support of the partial-birth abortion ban, but justify their vote against it because of the lack of inclusion of the broad "health" exception for the pregnant woman. In the end, the Daschle amendment failed and the Republican-sponsored partial-birth abortion ban, endorsed by the National Right to Life, was successfully sent to President Clinton who consequently vetoed it.  Kagan's advice to the President was successful and held up the passage of a partial-birth abortion ban for six years.
Douglas Johnson, the legislative director of the National Right to Life, before a joint-hearing before the U.S. Senate Judiciary Committee and the Constitution Subcommittee of the U.S. House Judiciary Committee in 1997 said:
"The Clinton-Daschle proposal is a political construct, designed to provide political cover for lawmakers who want to appear to their constituents as if they have voted to restrict partial-birth abortions, while actually voting for a hollow measure that is not likely to prevent a single partial-birth abortion, and which therefore is inoffensive to the pro-abortion lobby."
In other words, a better reading of the facts is not that Kagan is "in the middle" on abortion, but rather she was advising President Clinton of the pragmatic steps (endorsing a pseudo-ban on partial birth abortion) needed to defeat the actual pro-life measure. Kagan may very well be a "legal progressive" as was recently claimed from the White House defending the nominee from the political left suspicious of her liberal credentials. Continue reading →
I read a comment[1] a few weeks ago on GetReligion.org attempting to explain why John Paul Stevens was the last Protestant in the U.S. Supreme Court which simply said that Catholics and Jews have a tradition of being immersed in law (Canon Law and Halakha respectively for Catholics and Jews as an example).
This struck me as interesting because at first glance it kind of makes sense.
Of course there is much more to why the current make-up of the U.S. Supreme Court, 6 Catholics, 2 Jews, and an Episcopalian, is as it is.[2]
But I thought it was an interesting enough topic to dive into.
Lisa Wangsness of the Boston Globe chimes in with her two cents worth [emphases mine]:
Evangelical Protestants have been slow to embrace, or to feel welcomed by, the elite law schools like Harvard and Yale that have become a veritable requirement for Supreme Court nominees. One reason for this, some scholars say, is because of an anti-intellectual strain within evangelicalism.
As Ronald Reagan would say, there you go again, pushing the liberal theory that Christians are stupid (at least Evangelical Protestants).
Lets get beyond these stereotypes done by liberals to Christians.
I'm not sure I ever expected to wake up to read the New York Times coverage of a new nominee to the Supreme Court and find myself in agreement.
Of course, they think she'll be a fine justice and I think she's a pro-abort and could do without her. I also think she looks like Ursula from "A Little Mermaid," which is less a comment on her than it is a comment on how many Disney movies I watch with my wife (curse you, Disney movie club!). That's not what we agree on.
What we agree on is that she is a stealth candidate and that just by itself makes us uncomfortable. The official editorial reads:
President Obama may know that his new nominee to the Supreme Court, Elena Kagan, shares his thinking on the multitude of issues that face the court and the nation, but the public knows nothing of the kind. Whether by ambitious design or by habit of mind, Ms. Kagan has spent decades carefully husbanding her thoughts and shielding her philosophy from view. Her lack of a clear record on certain issues makes it hard to know whether Mr. Obama has nominated a full-throated counterweight to the court's increasingly aggressive conservative wing.
In a tribute to common sense, the U.S. Supreme Court has ruled that a Cross raised in 1934 as a tribute to U.S. soldiers who died in World War I may stay at the Mojave National Preserve.  The depressing part of this news was that the vote was 5-4.  Stevens, who is retiring, voted with the four justices who viewed the Cross as a threat to our constitutional order.
Just last week the Nebraska state legislature by a vote of 44-5 passed landmark legislation—The Pain-Capable Unborn Child Protection Act—setting a demarcation line on abortion services based on a substantial body of biomedical research that indicates unborn children can feel pain at 20 weeks. Governor Dave Heinemen (R-NE) signed the bill into the law, which will take effect this October. Once the law is enforced, abortion services will be illegal at and after 20 weeks gestation with exceptions only in cases of the threat of death to the mother or a serious risk of "substantial and irreversible physical impairment of a major bodily function." Rape and incest are not included as valid exceptions. It is clear from this that there is a dual effort to skirt around the requirements of Roe and avoid the very broad exception of a woman's "health" that in practice acts as a smokescreen for all elective abortions.
This law is the first of its kind in the United States, basing its restriction on abortion on fetal pain and not on arbritrary notion of fetal"viability."  Without any surprise, pro-choice lobbyists and lawyers are going to challenge the law in court as unconstitutional because it sets the abortion limit prior to the prevalent judgment that "fetal viability" falls between 22 and 24 weeks and the law allegedly violates several judicial precedents post-Roe, such as the intentionally neglect to include rape, incest, and broad "health-related" clauses as valid exceptions to have an abortion.
Technically there are no judicial precedents for the pro-life Nebraska law because the newness of the standard that is the basis of the law. This will be a first-test case. There is reason to be optimistic that the U.S. Supreme Court—if the case makes it that far—might very well uphold the law. In the best case scenario, there are at least fives justices (the same five that upheld the ban on partial-birth abortion) who would seriously consider a persuasive case of state interest in preserving unborn human life given the considerable amount of medical evidence that unborn children are capable of feeling pain at 20 weeks during an abortion.
The full text of the new abortion law can be found here.
Coincidentally, the same day the Republican governor also signed a separate law requiring health care providers to screen women seeking abortions for possible physical or mental risks before and after the procedure with failure to comply resulting in fines up to $10,000. He has stated his intention to defend these pro-life victories against legal challenges if necessary.
As I'm a week and a half from law school exams, I don't have the time to do this justice but there's an important case involving a group I'm involved in at law school that was argued in front of the Supreme Court today. In sum, the school banned the CLS (Christian Legal Society) because it wanted the Christian Legal Society members to be…well, Christians. The school defends itself on the idea that allowing any discrimination is intolerable and would open a slippery slope to racist groups (no, seriously-read the article and the questions of Sotomayor & Stevens. Glad that Obama appointment is doing well for Christians).
So pray for a just result that will protect the rights of Christians to assemble.
From a Catholic point of view, retiring Supreme Court Justice Stevens' extreme commitment to supporting unlimited abortion in our country is clearly one of his worst legacies as a justice, and one most likely to be mirrored by whoever is chosen to replace him by President Obama.
There are other reasons to look back with a critical eye on Stevens' tenure on the court, however, and blogger Lexington at The Economist highlights what he regards as the worst opinion that Stevens' authored: the majority opinion in Kelo v New London, in which Stevens and the liberal majority of the court held that the constitutional powers of "eminent domain" can be used by local government not only to secure land for true "public use" such as building roads or public buildings, but to secure land for private development. In simply terms: Kelo means your city can force you to sell your home to make room for a new shopping center.
Kelo is certainly one of the worst decisions of recent years (giving far more real room for abuse of power by large corporations than the Citizens United decision, which Obama demagogued in his state of the union address) and underscores in an important way how the "progressives protect the little guy while conservative protect big business" narrative fundamentally misses the real and more complicated dynamics at play in our polity.