Pope Benedict XVI
(originally posted at Acts of the Apostasy)

EXT. SWAMP – NIGHT
Moonlight streaks through moss-covered trees. In the middle of a clearing stands a black-domed structure – the secret hideout for the nefarious super-villain group SCHISM [Society of Catholycs Hellbent on Instituting Secular Modernism].
INT. SECRET HIDEOUT
People seated around a large round table in a dimly lit room. One person is standing, a scowl on his face. It's KING KÜNG (aka Hans Küng), leader of SCHISM. With him are REESE'S PIECES (Fr Tom Reese); McBRAIN (Fr Richard McBrien);RAINBOWKID (GLBTQ androgynous-looking character); LIVE CURRANT (Fr Charles Curran); COSMIC GIRL (Sr Joan Chittister); and the SOUR PATCH KID (YouthGen member from Call-to-Action).
KING KÜNG
Ah, fellow SCHISM members, ist everyvun present? EX-cellent. I zhingk you all know vhy I have called zhis meetingk?
RAINBOWKID
You DVR'd the Grammy's?
KING KÜNG
Vhat? Vhat's a "Grammy"?
LIVE CURRANT (to SOUR PATCH KID)
What's "DVR'd"?
KING KÜNG
Ach, be quiet, you dummkopf. No, not you, CURRANT, zee other dummkopf, zee RAINBOWKID. Now listen to me, all of you. Zhis morning, our nemesis, zee German Shepherd…
ALL
Hisssssssssssssssssssssssssss!!!!!!!
KING KÜNG
…announced zhat he ist resigningk at zee end of zee month. A vonderful opportunity has been dropped right onto our face! Continue reading →
I have always shuddered when a Pope dies because I am filled with dread of what comes next:   Endless reams of bad commentary by people who pretend to know something about the Vatican but who usually succeed only in revealing their bone ignorance of the subject.  The resignation of Pope Benedict I expect to inspire more of the same.
First up is John Moody, Executive Vice President, Fox News, and a former Vatican correspondent, who takes Pope Benedict to task for what he perceives to be a failed papacy.  Pope Benedict's main crime appears to be that he was not Pope John Paul II:
By contrast, Benedict's meek initial outings were public relations meltdowns.  His smile, though genuine, looked somehow sinister, as if he were about to bite  his audience. Determined to restore the Church's luster in Europe, where it is  often treated like a dotty old aunt, Benedict gave a lecture in Regensburg, Germany, in 2006  that appeared to denigrate Islam. The non-Catholic world howled; the Vatican  cringed and apologized.
On his first visit to the U.S. as pope, Benedict offered contrite apologies  for the Church's ham-handed treatment of the U.S. church's sex scandal involving  its priests. Even the pope's humble mien did not satisfy some, who pronounced  him cold and unfeeling toward the plight of victims of clergy abuse. He joined  the Twitterati, but his first attempt was a sterile: "I am pleased to get in  touch with you through Twitter. I bless all of you from my heart." At least he  stayed under 140 characters.
In nearly eight years, Benedict issued three encyclicals – direct messages to  the faithful that often reveal a pope's enthusiasms and interests. Benedict's  first – entitled "God is Love" — is a caressing, simply worded, logic-based  reassurance that our Lord loves us. Yet even his writing about love suffers in  comparison with John Paul's towering, intellectual yet intimate canon of  work.
None of which lessens Benedict's place in the line of Vicars of Christ. His  decision to resign was a brave one, based on personal humility, in keeping with  his message to the faithful that the things of Earth are transient, but the  promise of heaven lasting and infinite.  For that he should be  remembered.
Pope Benedict XVI has taken the ultimate step in humility and has decided to resign, because he felt the duties of the Petrine Ministry were too important to continue in a diminished state. I have no doubt that this will be the wave of the future for successive popes. Our previous Holy Father, Pope John Paul II soldiered on to help the show the world that disability was no disgrace. However, Pope Benedict XVI must have felt that since that example was already shown to us, he would chart a different path.
The humility of the Holy Father was first seen when then Father Josef Ratzinger had his sister listen to his homilies and his college seminary lectures for he did not want to go over the heads of his parishioners and seminary students. The Holy Father was somewhat of a prodigy as a child. Though he liked to play soccer with the rest of the boys in Traunstein, a small town in Bavaria, he realized he would never become a great athlete, so he throw himself into his studies and into the History and workings of religion in general and Catholicism in particular.
During the eight years of his pontificate, Pope Benedict XVI reached out to everyone, the poor, the marginalized, the wealthy and creative, those of other faiths, schismatic Catholics as well as those whose world views were totally different than his. However, the man from Bavaria never compromised on the issue of truth; he railed against the Dictatorship of Relativism and against the idea of social engineering which seems to have engulfed the Western world.
There is a report just in that Pope Benedict is resigning on February 28.
VATICAN CITY) — Pope Benedict XVI has announced that he will resign Feb. 28, the first pontiff to do so in nearly 600 years. The decision sets the stage for a conclave to elect a new pope before the end of March.
The 85-year-old pope announced his decision in Latin during a meeting of Vatican cardinals Monday morning.
This would be the fifth time that a Pope has abdicated in the history of the Papacy, the most recent being Pope Gregory XII in 1415.  Further details as they come in.
Update:  Here is the statement of the Pope:
We live in a time of technological wonders and "let's pretend" denial of basic facts of the human condition.  Pope Benedict looked at one pernicious aspect of this "let's pretend" mindset in an address on December 21:
 The Chief Rabbi of France, Gilles Bernheim, has shown in a very detailed and profoundly moving study that the attack we are currently experiencing on the true structure of the family, made up of father, mother, and child, goes much deeper. While up to now we regarded a false understanding of the nature of human freedom as one cause of the crisis of the family, it is now becoming clear that the very notion of being – of what being human really means – is being called into question. He quotes the famous saying of Simone de Beauvoir: "one is not born a woman, one becomes so" (on ne naît pas femme, on le devient). These words lay the foundation for what is put forward today under the term "gender" as a new philosophy of sexuality. According to this philosophy, sex is no longer a given element of nature, that man has to accept and personally make sense of: it is a social role that we choose for ourselves, while in the past it was chosen for us by society. The profound falsehood of this theory and of the anthropological revolution contained within it is obvious. People dispute the idea that they have a nature, given by their bodily identity, that serves as a defining element of the human being. They deny their nature and decide that it is not something previously given to them, but that they make it for themselves. According to the biblical creation account, being created by God as male and female pertains to the essence of the human creature. This duality is an essential aspect of what being human is all about, as ordained by God. This very duality as something previously given is what is now disputed. The words of the creation account: "male and female he created them" (Gen 1:27) no longer apply. No, what applies now is this: it was not God who created them male and female – hitherto society did this, now we decide for ourselves. Man and woman as created realities, as the nature of the human being, no longer exist. Man calls his nature into question. From now on he is merely spirit and will. The manipulation of nature, which we deplore today where our environment is concerned, now becomes man's fundamental choice where he himself is concerned. From now on there is only the abstract human being, who chooses for himself what his nature is to be. Man and woman in their created state as complementary versions of what it means to be human are disputed. But if there is no pre-ordained duality of man and woman in creation, then neither is the family any longer a reality established by creation. Likewise, the child has lost the place he had occupied hitherto and the dignity pertaining to him. Bernheim shows that now, perforce, from being a subject of rights, the child has become an object to which people have a right and which they have a right to obtain. When the freedom to be creative becomes the freedom to create oneself, then necessarily the Maker himself is denied and ultimately man too is stripped of his dignity as a creature of God, as the image of God at the core of his being. The defence of the family is about man himself. And it becomes clear that when God is denied, human dignity also disappears. Whoever defends God is defending man. Continue reading →
Sadly it often takes tragedies for religious faith to grow. It seems an unfortunate part of our fallen nature. We have been hit by a spate of tragedies as of late; in its wake we often see churches full of worshippers seeking answers where once there were but a few. Following both world wars, there existed a religious resurgence that unlike the recent tragedies did not ebb and flow. It remained constant due in large part to the horrific loses of human life.
Modernism was alive and well and condemned by the likes of Pope Pius X even before the Guns of August began in 1914. The Catholic and Protestant churches were increasingly seeing relativistic elements entering their seminaries. However unlike recent times, they were quickly addressed. Though we are gaining the upper hand, it has been 40 years since Pope Paul VI lamented that "The Smoke of Satan" had entered the Church. In my just released book; The Catholic Tide Continues to Turn, I speak about the positive events occurring within the Church, as well as those movements who aim to do us harm. In addition, the book delves into how we got into this mess in the first place.
Following World War I there was a great return to religious devotions, especially those having to do with the Blessed Mother. The events of Fatima which had occurred during the war and were being followed closely around the Catholic globe. As I mentioned in my article on the Schoenstatt Movement, the likes of Father Josef Kentenich chastised theological authorities who were giving short shrift to these devotions as well as those who dismissed popular devotions to those who recently passed away like the future Saint Therese of Lisieux (The Little Flower.) Father Kentenich reminded these scoffers that Jesus did indeed say that we must become like little children if we are to enter the Kingdom.
The well heeled of Europe and many American ex pats found their way to Paris to rebel against the religious side of the equation. On the whole, they were a gloomy lot who seemed to drown their sorrows in all matter of drink and sexual exploits which only made them more unbearable. Some even found their way to more exotic locales like Casablanca, as did the fictional Rick Blaine (Humphrey Bogart) in the epic film Casablanca. Continue reading →
The two churches nearest to him, I have looked up in the office. Both have certain claims. At the first of these the Vicar is a man who has been so long engaged in watering down the faith to make it easier for supposedly incredulous and hard-headed congregation that it is now he who shocks his parishioners with his unbelief, not vice versa. He has undermined many a soul's Christianity. His conduct of the services is also admirable. In order to spare the laity all "difficulties" he has deserted both the lectionary and the appointed psalms and now, without noticing it, revolves endlessly round the little treadmill of his fifteen favourite psalms and twenty favourite lessons. We are thus safe from the danger that any truth not already familiar to him and to his flock should over reach them through Scripture. But perhaps bur patient is not quite silly enough for this church – or not yet?
At the other church we have Fr. Spike. The humans are often puzzled to understand the range of his opinions – why he is one day almost a Communist and the next not far from some kind of theocratic Fascism – one day a scholastic, and the next prepared to deny human reason altogether – one day immersed in politics, and, the day after, declaring that all states of the world are equally "under judgment". We, of course, see the connecting link, which is Hatred. The man cannot bring himself to teach anything which is not calculated to mock, grieve, puzzle, or humiliate his parents and their friends. A sermon which such people would accept would be to him as insipid as a poem which they could scan. There is also a promising streak of dishonesty in him; we are teaching him to say "The teaching of the Church is" when he really means "I'm almost sure I read recently in Maritain or someone of that sort". But I must warn you that he has one fatal defect: he really believes. And this may yet mar all.
CS Lewis, The Screwtape Letters
Christopher Johnson, a non-Catholic who takes up the cudgels so frequently for the Church that I have designated him Defender of the Faith, has a brilliant fisk at Midwest Conservative Journal detailing how upset some Episcopalians are at the Pope, because so many other Episcopalians are swimming the Tiber:
I said once before that if one of the marks of a genius was the ability to drive otherwise-sane people absolutely bat crap, then Pope Benedict XVI is Albert Einstein.  Come to find out that some Episcopalians are STILL bent about the Ordinariate.  Last weekend, Religion & Ethics Newsweekly did a story about a Maryland Episcopal parish that recently swam the Tiber:
In Bladensburg, Maryland, the Catholic service unfolds smoothly, a comfortable routine for priests and parishioners alike.
But one year ago, members of St. Luke's parish were devout, devoted Episcopalians. This is the first Episcopal church in the country to convert to Catholicism under Vatican rules designed to attract disaffected Episcopalians.
Father Mark Lewis and his congregation preferred Roman Catholic order to the Episcopal tendency to make crap up as they go along.
We left the Episcopal Church not because we were running away from the issues of the Episcopal Church. We left the Episcopal Church because we were running to the Catholic Church. We came to the point where we realized the theology of the Episcopal Church is what was lacking. The theology of Rome, the authority of Rome, the unity in the Holy See and in the bishops: that was appealing to us.
As did Father Scott Hurd.
There is a real hunger amongst some Episcopalians and Anglicans for authority. It was the question of where can true Christian authority be found that was a key element in this community's journey.
There wasn't one particular reason, said congregant Stephen Smith.  There were a whole lot of reasons, each building on the last.
There's not any one real incident you can point to, but it's like the strands of a rope giving one by one, and each one weakens the rope as a whole.
Anne Marie Whittaker agrees.
All of a sudden it was do-your-own-thing mass, and there was a lot going on, for instance, a clown mass. I would come in and someone put a red nose on me! I saw children circling altars. One by one, parishes started to succumb to some of these practices in order to attract people, and it made it difficult for me to worship in that atmosphere.
Maryland Episcopal Bishop Eugene Sutton tried hard to be diplomatic.
I like to say that we are really one spiritual family. We believe about 90 percent of things in common. Where we disagree is on matters of authority and some other spiritual matters. But the important thing is that we are not fighting; we are not in competition with one another.
On the other hand, the Rev. Ian Markham, president and dean of the Virginia Theological Seminary, didn't even try to hide his anger at the papists.
There's quite a lot of traffic currently going both ways between the two traditions, especially at the level of congregants. What's interesting here is you've got entire congregations and clergy making the shift. So, yeah, I think the Roman Catholic Church is a threat, because we've lost the sense of our theological understanding and identity.
How so?
There was a perception that this was poaching by the Roman Catholic Church of Anglicans around the world. It was discourteous, it was stealing sheep, it was unecumenical.
Stealing sheep?  Unecumenical?  In what way?
It's viewed as not recognizing the value of and integrity of our traditions.
I've been covering the Current Unpleasantness since it began nine years ago.  And while some of you might feel the need to get into a theological argument with that line, I have arrived at a point where words like those just make me smile.
I wonder if Markham realizes how pathetic he sounds; I can't conceive of an Orthodox or Roman Catholic Christian uttering those words or ever feeling the need to.  Because those words could not possibly occur to any person who is confident about his or her Christian tradition as Markham seems to imply here. Continue reading →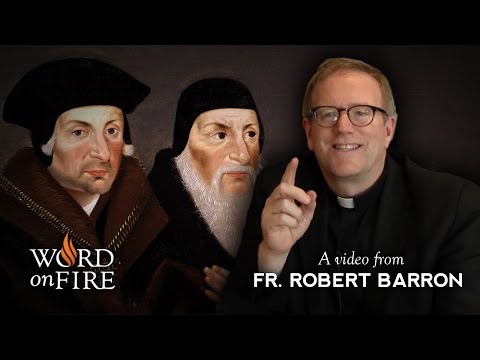 The resistance of More and Fisher to the royal supremacy in Church government was a heroic stand.  They realised the defects of the existing Catholic system, but they hated and feared the aggressive nationalism which was destroying the unity of Christendom.  They saw that the break with Rome carried with it the risk of a despotism freed from every fetter.  More stood forth as the defender of all that was finest in the medieval outlook.  He represents to history its universality, its belief in spiritual values, and its instinctive sense of otherworldliness.  Henry VIII with cruel axe decapitated not only a wise and gifted counselor, but a system which, though it had failed to live up to its ideals in practice, had for long furnished mankind with its brightest dreams."
Sir Winston Churchill
Beginning for two weeks, up to Independence Day, the Bishops are having a Fortnight For Freedom:
On April 12, the Ad Hoc Committee on Religious Liberty of the U.S.  Conference of Catholic Bishops (USCCB) issued a document, "Our First,  Most Cherished Liberty," outlining the bishops' concerns over threats to religious freedom, both at home and abroad. The bishops called for a "Fortnight for Freedom," a 14-day period of prayer, education and action in support of religious freedom, from June 21-July 4.
Bishops in their own dioceses are encouraged to arrange special events to  highlight the importance of defending religious freedom. Catholic  institutions are encouraged to do the same, especially in cooperation  with other Christians, Jews, people of other faiths and all who wish to  defend our most cherished freedom.
The fourteen days from June  21—the vigil of the Feasts of St. John Fisher and St. Thomas More—to  July 4, Independence Day, are dedicated to this "fortnight for  freedom"—a great hymn of prayer for our country. Our liturgical calendar celebrates a series of great martyrs who remained faithful in the face  of persecution by political power—St. John Fisher and St. Thomas More,  St. John the Baptist, SS. Peter and Paul, and the First Martyrs of the  Church of Rome.  Culminating on Independence Day, this special period of prayer, study, catechesis, and public action would emphasize both our  Christian and American heritage of liberty. Dioceses and parishes around the country could choose a date in that period for special events that  would constitute a great national campaign of teaching and witness for  religious liberty.
We here at The American Catholic are participating in the Fortnight For Freedom with special blog posts on each day.  This is the second of these blog posts.
June 22, is the feast day of Saint Thomas More and Saint John Fisher, the two great martyrs of the Church who died for the liberty of the Church when King Henry VIII, in order to secure a divorce, sundered the Catholic Church in England from the Catholic Church and placed this new Anglican Church under his control.  Throughout her history the Church has stood foursquare against the attempts by governments to exercised domination over her, and More and Fisher were two in a very long line of martyrs who have died fighting against such attempts.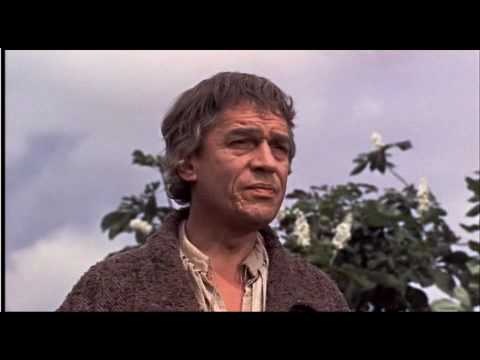 Continue reading →
 I would like some help in identifying the most active, passionate, orthodox American Catholic Bishops currently serving. It is a cultural thing that we seem to love rating everything- not a bad thing- and I have a personal interest in this topic because I want to offer my services to a Bishop who needs someone who gets the following Big Three Realities that I have been focusing on in my last three postings here at American Catholic.
1. The Obama Administration is threat #1 to the continuance of our Hierarchical Catholic Church- here in America and since we are a Superpower in worldly terms this could damage a big chunk of Christendom. I do not speak as an Obama-basher with Republican talking point tie-ins- I was a lifelong Democrat who only recently gave it up to become an Independent, not Republican. My realization about the Obama threat emerged slowly after being absorbed in a national Catholic Democrats listserve with some of the real heavyweights- like FOB (Friend of Barack) Vicki Kennedy. It was clear to me that Kennedy with her fellow travelers in Catholic universities, and liberal Catholic political organizations, have been intent on much much more than just getting more traction in American policies and legislation for a few political issues often neglected by the conservative-Right. There is blood in the water for the Church Hierarchy due to the notorious Minor Abuse Scandals. These prominent Catholic Dems seem intent on using whatever power they can muster to force changes in the Church to cut the Hierarchydown to size- replace the Teaching Authority with liberal Catholic college professors and liberal political activists who will "save" the Church from irrelevance among the youth. We have seen that President Obama has been systematically assisting in this process- not openly- but consider his choice of Joe Biden as VP with his pro-choice, pro-gay marriage beliefs, and Kathleen Sebelius as HHS Secretary who is pushing contraceptives down everyone's throats, and I suspect we'll see that Justice Sotomayor is pro-choice, pro-gay marriage eventually. The threat to religious liberties will hit the Catholic Church Hierarchy first, with the contraceptives mandates and then gay marriage will turn the Catholic Church Catechism into Hate Literature and every orthodox Catholic into a bigot along the lines of the old school racists back in the 60′s. No one wants to be a racist- so I'm sure that Vicki Kennedy et al are counting on most American Catholics to simply abandon their Bishops' leadership and embrace her brand of progressive Catholicism which is Obama-cool. So- me thinks the Bishops need a few folks around who see this danger and are willing to stand with the Bishops and the Catechism. I'm here to help.  Here's a link to my piece on the Catholic Dems/Obama "conspiracy"-  http://the-american-catholic.com/2012/05/31/obama-working-willfully-to-undermine-hierarchical-catholic-church/
2. Having this information about the Obama-Catholic Dem elite battleplan is useful- but I am also interested in assisting a good Bishop at the parish level with practical steps- all perfectly legal- for assisting the process of cultivating a new breed of orthodox Catholic political leaders. Pope B teaches us to free ourselves from ideologies in his last encyclical- the social doctrine of the Church is the stuff we need more of in America- the reason we keep swinging wildly from Republican to Democrat in the races for political power is that at the gut level most people get that each Party has got some things right and some things wrong. There is no Party of God- even if right now the mainstream Democratic Party represents the greater threat to the Church/Christ- we are still talking about lesser evils. The Catholic social doctrine is about building civilizations of love- this is the positive vision that is the corrective of narrow ideologies which feed on anger for the most part. The way to bring Christ's Way into the marketplace of ideas in American political thought and debate is for more fully informed and inspired Catholic voices to emerge and assume the responsibilities of leadership at every level of our society. There is so much that we could do in every parish and school-  here is my POA (Plan of Action) which I would love to bring into a parish in a diocese where the Bishop is aware and involved to guide the development- I'm not interested in being a lone ranger or riding against the wishes of the local Bishop.  Here's the Plan-  http://the-american-catholic.com/2012/05/10/wanted-orthodox-catholic-political-leaders-time-to-get-serious/
3.  Finally, my long experience in the trenches of Catholic high schools has left me with many thoughts on how to inculcate a genuine Catholic identity which has a chance of being transmitted to our very distracted youth. I would love to be part of an orthodox Bishop's team to help select passionately orthodox Catholic administrators/teachers/staff to be in place to give life witness, along with instructional guidance, to budding disciples of Christ. You can't give what you don't have- so if we want Catholic students to come out the other side in love, or more in love with Christ and His Church- then you don't load up the schools with adults who are full of dissenting views from the Catechetical teachings of the Church. I'm not saying everyone has to be some kind of a stepford-wife cheerleader type of Catholic- we all have our personalities- but if you are an adult working in a Catholic school you should be someone who is thirsty to know what the Church teaches and why- especially if it pertains to your particular discipline or area of responsibility. I get into a lot more detail beyond just the staffing issue in my article below.  I am open to returning to the teaching field or entering new territory in administration under the right Bishop in a diocese that really wants to play it straight-up as a passionately Catholic institution -without being satisfied with a PR-level Catholic Identity which produces nice dog and pony shows for visiting bishops and parents- but scratch the surface and where is the love for the Church? If you fall in love with the Church you will just want to know more and more and to share more and more with the youth and everyone you meet- am I right?  Here's the last link-  http://the-american-catholic.com/2012/04/16/a-vision-of-catholic-education-from-the-front-lines/
OK- if you are still with me- here is how you can help- write out up to 10 names(and email addresses if you have them!) of Dynamically Orthodox Catholic Bishops here in America- with the name of their Diocese.  You can order them according to your own rating system. I want to follow the science here and the shortest distance between two points is a straight line- I want to begin a new mission in using whatever talents I possess for the sake of Christ and His Church- I have tried to use these talents to produce something helpful to preserve and protect the Hierarchical nature of our Catholic Church- If Christ didn't desire a Hierarchy why bother with Apostles- He could have just had disciples with no leadership inherent in the Church- but He didn't- evidence from Scripture, history and logic all persuaded me in my Truth Quest. I don't want to just apply for jobs blind to the leadership in a given Diocese. Leadership matters, that's why leaders get targeted all the time, and why assassinations are so unfortunately common throughout human history. I want a meaningful mission within the Church and short of that I will do whatever I can do to provide for my wife and four young children- this is my story and why I need our Reader's Input. Brother (Sister) can you spare a moment and share what you know? God Bless you.