Orson Welles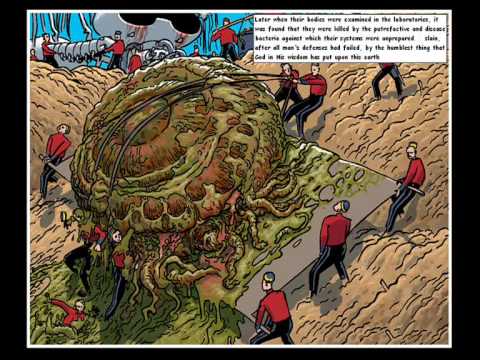 And scattered about it, some in their overturned war-machines, some in the now rigid handling-machines, and a dozen of them stark and silent and laid in a row, were the Martians–dead!–slain by the putrefactive and disease bacteria against which their systems were unprepared; slain as the red weed was being slain; slain, after all man's devices had failed, by the humblest things that God, in his wisdom, has put upon this earth.
 H.G. Wells, The War of the Worlds
Remember, no panicking.  All will be well.  Nothing to worry about:
Amateur astronomers are puzzling over a seemingly anomalous cloud that has shown up on images of Mars taken over the past few days. Is it really a cloud, or a trick of the eye? Does it really extend 150 miles up from the surface, as some of the observers suggest? And what churned up all that stuff, anyway? The amateurs and the pros will be trying to resolve those questions before the phenomenon fades away.
"It's not completely unexpected," Jonathon Hill, a member of the team at the Mars Space Flight Facility at Arizona State University, told me today. "But it's bigger than we would expect, and it's definitely something that our atmosphere guys want to take a look at." Continue reading →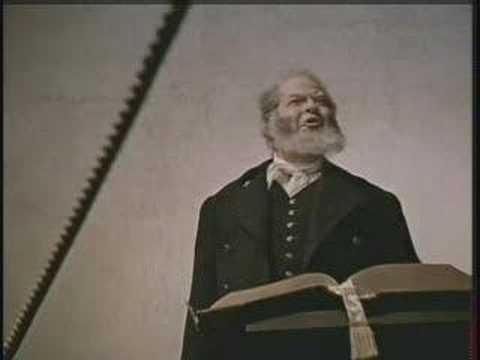 Orson Welles gives a spell-binding performance as he delivers a sermon at the beginning of the movie Moby Dick (1956). The role of Father Mapple (back in the days when Protestant ministers would often have that title) is based on Father Edward Thompson Taylor, the great Methodist missionary among seamen who was in charge of the Seamen's Bethel in Boston in the Nineteenth Century.