New York 9 Special Congressional Election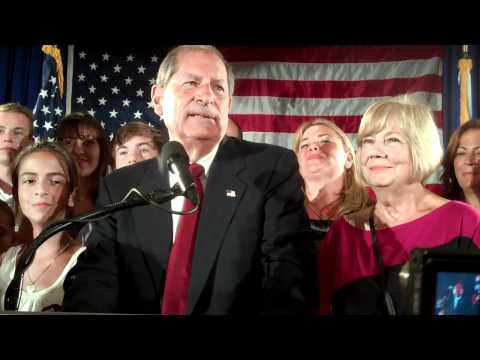 Last night Republican Robert Turner won the special Congressional election in New York 9, the congressional seat vacated by Anthony Weiner of Weinergate infamy.  Weiner was a pro-abort.  Turner is pro-life and against gay marriage.  How does a candidate, a 70 year old retired executive with no prior political experience, like this win in an icy blue congressional district held by Democrats since 1923?
Turner won by turning the race into a referendum on Obamanomics, and with this strategy he won resoundingly, 54-46.
This race is going to send shock waves through the Democrat establishment.  Already some Democrat leaders were saying privately what most sentient Americans realize:  due to his lousy stewardship of the economy Obama may well lose next year.  With this election, many Democrat leaders may well change from "may well lose" to "probably will lose". →']);" class="more-link">Continue reading →