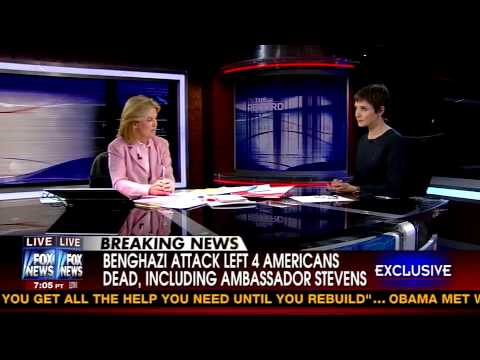 Each day we learn a bit more about what happened at Benghazi and each day it looks worse for the Obama administration.  Jennifer Griffin at Fox News has done yeoman work on this story:
Fox News national security correspondent Jennifer Griffin had breaking news tonight regarding the attack on the United States consulate in Libya. She reported that top administration officials decided on the night of September 11th, 2012 after the attack had already begun, not to call together the Counterterrorism Security Group (CSG).
CSG is an interagency group that specializes in both hostage situations and any terror attack on U.S. interests. That decision, according to senior military and intelligence officials, may have stymied some of the response to the attack.
According to senior military officials, the administration also did not deploy the interagency team made up of Department of Defense, FBI, CIA and State Department: the Foreign Emergency Support Team (FEST). It was decided that FEST was not to be sent to coordinate an on-the-ground response and help facilitate the FBI's interests into Benghazi. It took 24 days for the FBI team in Libya to gain access to the compound.
The administration also received a direct report from the ambassador in Libya on August 15 which detailed his fears that the Benghazi consulate was vulnerable to attack: Continue reading →