Humor
(originally posted at Acts of the Apostasy)

EXT. SWAMP – NIGHT
Moonlight streaks through moss-covered trees. In the middle of a clearing stands a black-domed structure – the secret hideout for the nefarious super-villain group SCHISM [Society of Catholycs Hellbent on Instituting Secular Modernism].
INT. SECRET HIDEOUT
People seated around a large round table in a dimly lit room. One person is standing, a scowl on his face. It's KING KÜNG (aka Hans Küng), leader of SCHISM. With him are REESE'S PIECES (Fr Tom Reese); McBRAIN (Fr Richard McBrien);RAINBOWKID (GLBTQ androgynous-looking character); LIVE CURRANT (Fr Charles Curran); COSMIC GIRL (Sr Joan Chittister); and the SOUR PATCH KID (YouthGen member from Call-to-Action).
KING KÜNG
Ah, fellow SCHISM members, ist everyvun present? EX-cellent. I zhingk you all know vhy I have called zhis meetingk?
RAINBOWKID
You DVR'd the Grammy's?
KING KÜNG
Vhat? Vhat's a "Grammy"?
LIVE CURRANT (to SOUR PATCH KID)
What's "DVR'd"?
KING KÜNG
Ach, be quiet, you dummkopf. No, not you, CURRANT, zee other dummkopf, zee RAINBOWKID. Now listen to me, all of you. Zhis morning, our nemesis, zee German Shepherd…
ALL
Hisssssssssssssssssssssssssss!!!!!!!
KING KÜNG
…announced zhat he ist resigningk at zee end of zee month. A vonderful opportunity has been dropped right onto our face! Continue reading →
Asteroids traveling close to Earth caused by global warming.   Hmm, Deborah Feyerick, CNN empty talking head in the above video, has a BA in English from Barnard College, class of 1987.  I would wager than none of her professors while she was there ever gave her The Talk: Continue reading →
Hmm, I have several complicated legal documents to draft today.  Surely I could have someone overseas do it for me?
Valentine was hired to investigate when the company, a Verizon client, saw that someone from Shenyang, China, was logging in to its computer network during every workday. The breach was traced to Bob's VPN network, but he had to be innocent, the victim of some kind of breach, the company figured. He was a quiet family man, "someone you wouldn't look at twice in an elevator," Valentine writes. And Bob was sitting there, working at his desk, every day. But when Valentine's staff looked more closely at Bob's computer, they ultimately found the smoking gun.
Bob had PDFs of hundreds of invoices from a third-party contractor in Shenyang for developer services. Bob had been paying the contractor $50,000 a year, while he himself made hundreds of thousands of dollars.
While the developer was working 9-to-5, Bob surfed the Web. At 9, he'd roll in and surf Reddit, watching cat videos. At 11:30 he'd grab some lunch. After lunch it was time for EBay for about an hour, when Bob migrated to Facebook. At 4:30, he'd email management, telling them what he had "done" during the day, and at 5, he'd go home. Continue reading →
From the Deadliest Warrior television series.  I have always enjoyed absurd alternate history speculations a la "What if Napoleon had a B-52 at Waterloo?"
By the time Lawrence of Arabia arrived on the scene TR was getting fairly long in the tooth and was in ill health, however, I would not have bet against him.  He used knives for killing fairly frequently.  This letter to his kids in 1901 is typical:
Keystone Ranch, Colo., Jan. 14th, 1901 –
Soon we saw the lion in a treetop, with two of the dogs so high up among the branches that he was striking at them. He was more afraid of us than of the dogs, and as soon as he saw us he took a great flying leap and was off, the pack close behind. In a few hundred yards they had him up another tree. This time, after a couple of hundred yards, the dogs caught him, and a great fight followed. They could have killed him by themselves, but he bit or clawed four of them, and for fear he might kill one I ran in and stabbed him behind the shoulder, thrusting the knife right into his heart. I have always wished to kill a cougar as I did this one, with dogs and the knife. Continue reading →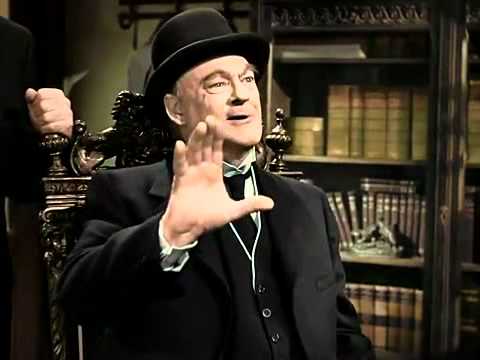 Hard to believe, but there was an FBI report in 1947 that deemed It's a Wonderful Life as Communist propaganda:
To: The Director  
D.M. Ladd 
COMMUNIST INFILTRATION OF THE MOTION PICTURE INDUSTRY   (RUNNING MEMORANDUM)
There is submitted herewith the running memorandum concerning Communist infiltration of the motion picture industry which has been brought up to date as of May 26, 1947….   With regard to the picture "It's a Wonderful Life", [redacted] stated in substance that the film represented rather obvious attempts to discredit bankers by casting Lionel Barrymore as a "scrooge-type" so that he would be the most hated man in the picture. This, according to these sources, is a common trick used by Communists.
>In addition, [redacted] stated that, in his opinion, this picture deliberately maligned the upper class, attempting to show the people who had money were mean and despicable characters. [redacted] related that if he made this picture portraying the banker, he would have shown this individual to have been following the rules as laid down by the State Bank Examiner in connection with making loans. Further, [redacted] stated that the scene wouldn't have "suffered at all" in portraying the banker as a man who was protecting funds put in his care by private individuals and adhering to the rules governing the loan of that money rather than portraying the part as it was shown. In summary, [redacted] stated that it was not necessary to make the banker such a mean character and "I would never have done it that way."   [redacted] recalled that approximately 15 years ago, the picture entitled "The Letter" was made in Russia and was later shown in this country. He recalled that in this Russian picture, an individual who had lost his self-respect as well as that of his friends and neighbors because of drunkenness, was given one last chance to redeem himself by going to the bank to get some money to pay off a debt. The old man was a sympathetic character and was so pleased at his opportunity that he was extremely nervous, inferring he might lose the letter of credit or the money itself. In summary, the old man made the journey of several days duration to the bank and with no mishap until he fell asleep on the homeward journey because of his determination to succeed. On this occasion the package of money dropped out of his pocket. Upon arriving home, the old man was so chagrined he hung himself. The next day someone returned the package of money to his wife saying it had been found. [redacted] draws a parallel of this scene and that of the picture previously discussed, showing that Thomas Mitchell who played the part of the man losing the money in the Capra picture suffered the same consequences as the man in the Russian picture in that Mitchell was too old a man to go out and make money to pay off his debt to the banker.
Continue reading →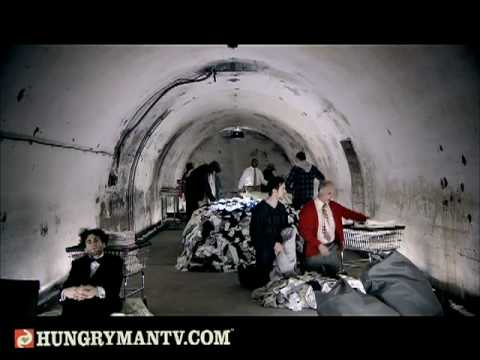 We run this each year during Advent as an act of Christian charity for our male  readers.  Of course some women do like practical gifts.  For example, Mrs. Claus is giving my bride, at her request, a steam mop for Christmas.  My bride is special though.  She has put up with me for 30 years as of December 18th of this year, and she has blessed me with so many gifts in those three decades:  endless good humor, infinite patience, three priceless kids, support in my defeats, cheering in my victories, the type of love we all long for.  A pearl of great price is my bride, a woman of rare sagacity and intelligence.  Additionally she is a woman who reads this blog several times a day.  Hi Dear!  (Don waves!)  Below is the sequel to the Doghouse video above: Continue reading →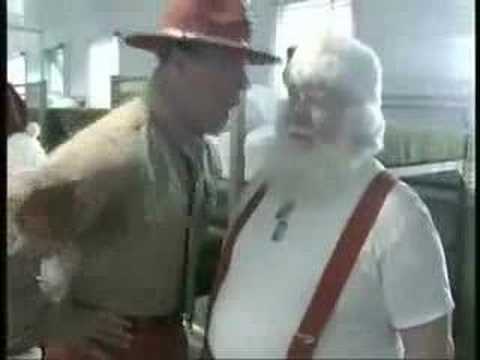 Hattip to Bookworm.  Mild language advisory.  Didn't you always think it was odd that the United States Marine Corps Reserve runs Toys for Tots?  Now you know why!  Semper Santa! Continue reading →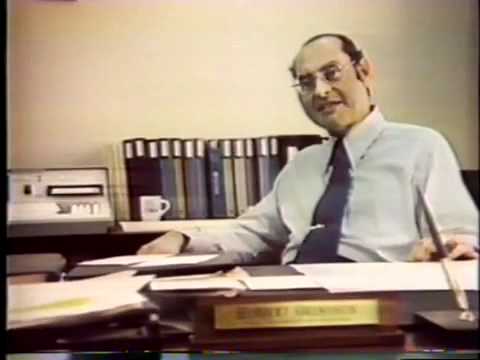 Hattip to Ann Althouse.  A trip down tech memory lane.  The IBM 5100 came out in 1975, the year I went off to the U of I as a freshman.  I was fascinated by computers, so I would hang around the Foreign Language Research Building until 11:00 PM and play Space War on one of the main frames until the administration put a stop to that the next semester.
Note in the commercial that IBM says the computer cost is "reasonable".  In 1975 dollars you would pay 11,000 for the 16kb version.  For the 64kb  version the cost was twenty grand, which was the entire annual income for my parents at that time.  When I started practicing law I earned 16,000 my first year out.  The IBM 5100 was definitely only for businesses, the rich or the truly crazed tech heads.  I didn't obtain my first computer, a Commodore 64, until 1987, and that cost my wife and I $1,000.00 for 64kb  ( Fortunately my wife loves computers as much as I do).  The next year we picked up an IBM with the same memory for a grand.  We then did an upgrade almost immediately so we would have two, count them!, two floppy drives.  An IBM with a harddrive had to wait until 1991.  That first harddrive had 20MB and I recall wondering how we would ever fill up that space. Continue reading →