Holy Thursday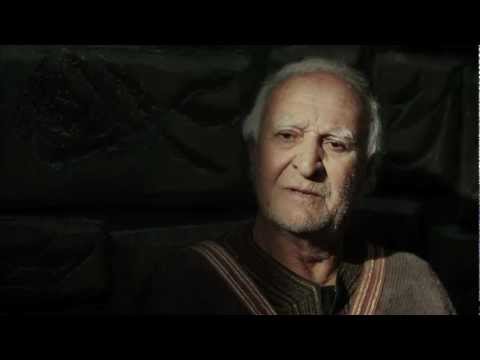 I have always been fascinated by the figure of Saint Peter, our first Pope.  He was such an unlikely choice!  God could have chosen a priest, a very wise teacher, a prophet, a ruler, even, Heaven help us, a lawyer.   Someone who, to most superficial human eyes, would have been vastly more suited to be the first head of His Church on Earth. Instead he chose a humble fisherman.  Why?  Any number of reasons, I suppose, many of them still known only to God.  Perhaps one of the major factors was the love that Peter bore for Christ.  We see this after their first meeting when Peter urges Christ to go from him because Peter is a sinful man.  I think that at that point Peter desperately wanted to follow Christ, but he thought he was unworthy to because of his sins.  He was willing to have Christ depart from him in order to protect Christ from Peter's sinful nature.
Peter is heartbroken when Christ reveals that he must die on the Cross.  Peter tells Christ that this must not happen, only to be rebuked by Christ for acting as a Satan attempting to tempt His human weakness.  This was said shortly after Christ, no doubt to Peter's immense shock, advised him that He was going to build His Church on him, and committed to him the keys of the kingdom of Heaven.  How strange it must have all seemed to the Fisherman from Galilee!  However, his love for Christ kept him at the side of Jesus.
At the Last Supper when Christ reveals the Eucharist, He has this dialogue with Peter:
"Simon, Simon, behold, Satan hath desired to have you, that he may sift you as wheat: But I have prayed for thee, that thy faith fail not: and when thou art converted, strengthen thy brethren."
And he (Peter) said unto him, "Lord, I am ready to go with thee, both into prison, and to death."
And he (Jesus) said, "I tell thee Peter, the cock show not crow on this day, before that thou shalt thrice deny that thou knowest me."
After seeing the great miracle of the Last Supper, Peter did precisely that, deserting Christ in His hour of need, denying him three times.  Continue reading →
On Holy Thursday we commemorate the first Mass, the first miracle of the Eucharist.  None of us having been there, how do we know it occurred?  Faith of course, but faith buttressed by the knowledge that our Faith is supported by historical facts.  We know when Christ lived.  At each Mass we remember that He suffered under Pontius Pilate which allows us to date the Crucifixion and the Last Supper to plus or minus a few years.  We know when Caiaphas was High Priest.  Judaea, the province in which Christ lived, was not some make-believe land but a province of the Roman Empire and we know much about it at the time of Christ.  Above all, we have the Gospels and the Epistles of Saint Paul, documents written while those who saw and heard Christ still lived. 
This of course was only the start of the historical record of Catholicism, the Universal Church.  Each generation produced new writers who give us precious facts of the journey through history of the Faith of Christ.  One of the most important of the early writers about the Church is Saint Justin Martyr.
Justin Martyr was born in Flavia Neapolis, ancient Shechem,  modern day Nablus, in Judaea circa 100 AD.  He was brought up a pagan.  Having enough money to pursue the study of philosophy, he encountered the teachings of Christ, after a long and methodical search for the true philosophy, and became a convert.  Having found the true philosophy, he traveled around the Roman Empire, spreading it, garbed in his philosopher's gown.  Eventually he settled in Rome.  He wrote eight treatises defending Christianity.  His best known work is his First Apology which he addressed to the Roman Emperor Antonius Pius, one of the best of the emperors, who reigned from 138-161 AD.  This Apology was a plea for the Emperor to stop persecuting the Christians.  In this Apology he gives us many details as to how Catholics worshiped in Rome during the middle of the Second Century.   His description of the Eucharist is a treasure for all Catholics as we attend Holy Thursday Mass today. Continue reading →