History
There has been discussion in the public square lately about American Exceptionalism. The term is one of those which, it seems, causes visceral reactions in many people, either positive or negative. Some immediately declare that the United States is one of the greatest nations that has ever existed. Others insist either that the US is entirely un-exceptional (and its inhabitants delusional for thinking otherwise) or that it is exceptional only in that it has been an unusually bad influence upon the world.
One of the problems is that there are a couple of different meanings one can assign to the term "American exceptionalism". Some use the term to mean that 19th century Protestant idea that the United States is uniquely selected by God as a new Israel to play some pivotal role in the world. This view strikes me as sufficiently wrong as to be uninteresting, so I won't discuss it further. However, this does not necessarily leave us to conclude that the US is either unexceptional or evil.
Continue reading →
One of the ideas which has, perhaps more than any other, led to war and suffering in the modern age, is the idea that countries should have clear ethnic/national identities which define their borders. This is something that we in the the US, which has been heavily defined by immigration and thus lacks a distinct ethnic national identity, but it is something which comes into stark relief when we look at conflicts in other parts of the world.
Of these, the one that gets the most press is, of course, the conflict over the Holy Land, where different factions insist that the same ground should belong to either a Jewish State or a Palestinian State. This leads to strife because obviously if the state in a given area is specifically intended to belong to one ethnic or cultural group, then members of other groups must either leave or see themselves as living in someone else's country.
This would work very well if various ethnic groups had spontaneously generated from the soil of different regions, but this is not the case. (After all, if you trace it back far enough, we're all Africans.) Recorded history is one long story of migrations, conquests and assimilations. Continue reading →
For decades, progressives tended to accuse conservatives of wanting to bring back the '50s, but in recent years the shoe is on the other foot, with some prominent progressives saying they yearn for the good old days when unions were strong, manufacturing was the core of the economy, and the top marginal tax rate was over 90%. I wanted to see what the real tax situation was for people in a number of different income situations, so I decided to pull the historical tax tables and do the math.
Luckily, the Tax Foundation publishes the income tax tables for every year from 2010 back to 1913. I decided to compare 2010 and 1955. Here are the 2010 tax tables:
I then got the 1955 tax tables and adjusted the income brackets to 2010 dollars using this inflation calculator. (For those interested, the inflation factor from 1955 to 2010 is 713%) The result is as follows:
Continue reading →
So many books! So little time! And, unfortunately, not enough to afford them all. Erasmus' motto, "When I get a little money I buy books; and if any is left I buy food and clothes" worked during college, but is hard to get away with once you're married with children and have a spouse to answer to. =)
We've heard much lately of Pope Benedict's interview with Peter Seewald: Light of the World: The Pope, The Church and The Signs Of The Times, regarding which Ignatius Press' Carl Olson has been doing a magnificent job rounding up reviews and discussion across the web;
and George Weigel's "sequel" to his reknowned autobiography of John Paul II: The End and the Beginning: Pope John Paul II — The Victory of Freedom, the Last Years, the Legacy, and Patrick W. Carey's biography Avery Cardinal Dulles, SJ: A Model Theologian.
Here are a few more on the horizon that might be of interest to our readers (and which are definitely on my "to read" list from 2010). Continue reading →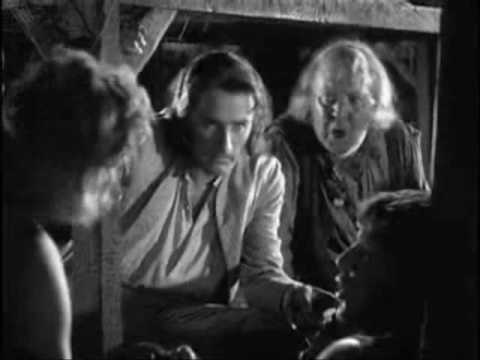 I love history.  To me it is endlessly fascinating, the never ending chronicle of the triumphs and tragedies of mankind, filled with adventure, courage, cowardice, wisdom, folly and all those elements that make great novels.  I therefore find it  distressing that so many people think history is dull and are indifferent or even hostile to it.  Distressing but understandable.  Too many historians seem to write with the unstated desire to make their subject matter as dull and dreary as they can manage.  A useful corrective to this are good historical novels, which can often awake  in readers a love of history.  One of the great practioners of the craft was Rafael Sabatini.
Writing at the end of the Nineteenth and the first half of the Twentieth, Sabatini wrote with color and verve and his historical novels, the best known of which is Captain Blood, were historically accurate as well as being vastly entertaining. Children can often come to love history if it is demonstrated to them that it does not have to be dull, and a great historical novel can help accomplish this.
Continue reading →
I've been ending day lately with an hour or two of reading Jose Maria Gironella's, The Cypresses Believe in God
, a massive novel set on the eve of the Spanish Civil War. Given the novel's sheer size, and that it starts out spending so much time just giving a sense of early 30s Spain as a place and time, as the civil war itself begins to approach one feels with the characters a certain creeping unreality, as the descent of politics and then society as a whole into factional violence seems to become first imaginable, then possible, and finally inevitable.
Having fallen asleep, as it were, in 1935 Catalonia, it was with an odd sense of unreality that I clicked on a link this morning and found a New York Times columnist declaring it impossible to work with his political opponents peacefully and darkly predicting "there will be blood".
Generally speaking, I think we would say that moral behavior consists of choosing to do right in one's actions. However, there are a number of instances in which we tend to think of ourselves as behaving virtuously despite not having actually undertaken any action. These are means by which we tell ourselves that we have demonstrated we are "good people" without the burden of actually doing good things.
There are several different ways we do this which I'd like to address under the description of "proxy morality", by which I mean instances in which someone assigns virtue to himself through no more action than identifying himself with some good which is performed by someone else. The first of these, one which I think people of all ideological persuasions fall into at times, is that of taking sides in history.
It is by now an old saw that those who do not learn from history are doomed to repeat it, and I think there is a good deal of truth in this. Further, it can be of some moral benefit for us to look to history for people and actions to admire. The moment in which we find ourselves suddenly faced with some difficult moral decision is typically not the moment at which are most un-biased or deliberative, and so having clear examples to follow, if they are well chosen, can be a significant benefit.
Continue reading →
Technological history is a unique point of view that always caught my eye.  David Deming of the American Thinker gives us a brief synopsis of his latest contribution in this genre.  Keep in mind how integral Christianity was to the recovery of Europe after the barbarian invasions and the safekeeping of knowledge by the monastic system that allowed Europe to recover and blossom into what we now call Western Civilization:
Both Greece and Rome made significant contributions to Western Civilization.  Greek knowledge was ascendant in philosophy, physics, chemistry, medicine, and mathematics for nearly two thousand years.  The Romans did not have the Greek temperament for philosophy and science, but they had a genius for law and civil administration.  The Romans were also great engineers and builders.  They invented concrete, perfected the arch, and constructed roads and bridges that remain in use today.  But neither the Greeks nor the Romans had much appreciation for technology.  As documented in my book, Science and Technology in World History, Vol. 2, the technological society that transformed the world was conceived by Europeans during the Middle Ages.
Greeks and Romans were notorious in their disdain for technology.  Aristotle noted that to be engaged in the mechanical arts was "illiberal and irksome."  Seneca infamously characterized invention as something fit only for "the meanest slaves."  The Roman Emperor Vespasian rejected technological innovation for fear it would lead to unemployment.
Greek and Roman economies were built on slavery.  Strabo described the slave market at Delos as capable of handling the sale of 10,000 slaves a day.  With an abundant supply of manual labor, the Romans had little incentive to develop artificial or mechanical power sources. Technical occupations such as blacksmithing came to be associated with the lower classes.
In the Mass Readings last Sunday, for the reading from the Old Testament we had Nathan the Prophet denouncing King David for his sin of adultery with Bathsheba and his murder of her husband Uriah the Hittite after Bathsheba became pregnant with his child.  It is a familiar tale for us, and the familiarity conceals from us just how remarkable it is and how important for us it is, not just in a religious sense but also in our secular lives.
A forgotten masterpiece from Hollywood, King David (1951), helps remind us of the importance of the two great sins of David and their aftermath.  David is well-portrayed by Gregory Peck.  No longer the shepherd boy, he is now an increasingly world-weary King.  God who was close to him in his youth now seems distant.   Rita Hayworth gives a solid performance as Bathsheba, David's partner in sin.  The best performance of the film is by Raymond Massey as Nathan.  Each word he utters is with complete conviction as he reveals the word of God to those too deafened by sin to hear it.  In the video clip above we see this when David attempts to argue that the soldier who died when he touched the Ark of the Covenant may have died of natural causes.  "All causes are of God", Nathan responds without hesitation.  He warns David that he has been neglecting his duties and that the people are discontent.
Ross Douthat has a good post on his NY Times blog responding to Adam Gopnik's New Yorker piece on the search for "the historical Jesus".
James Tabor, a professor of religious studies, in his 2006 book "The Jesus Dynasty," takes surprisingly seriously the old Jewish idea that Jesus was known as the illegitimate son of a Roman soldier named Pantera—as well attested a tradition as any [emphasis mine — RD], occurring in Jewish texts of the second century, in which a Jesus ben Pantera makes several appearances, and the name is merely descriptive, not derogatory.

The whole problem with two centuries worth of historical Jesus scholarship is summed up in those seven words: "As well attested a tradition as any." Because obviously if you don't mind a little supernaturalism with your history, a story about Jesus being a Roman soldier's bastard that dates from the second century — and late in the second century, at that — is dramatically less "well attested" than the well-known tradition (perhaps you've heard of it) that Jesus was born of a virgin married to Joseph the carpenter, which dates from the 70s or 80s A.D. at the latest, when the Gospels of Luke and Matthew were composed. Bracket the question of miracles, and there's really no comparison: Giving the Roman soldier story equal weight with the accounts in Matthew and Luke is like saying that a tale about Abraham Lincoln that first surfaced in the 1970s has just as much credibility as a story that dates to the 1890s (and is associated with eyewitnesses to Lincoln's life).
The American Civil War was the bloodiest in our history, a total war of attrition waged on our own territory, which an at times none to congenial peace. It is, thus, all the more inspiring to read about the reunion which was held at Gettysburg in 1913, celebrating the 50th anniversary of one of the war's bloodiest battles. An open invitation was made to all those who had served in either army, north or south, and been honorably discharged, and more than 50,000 men came to the three day event.
Personnel from the United States Army Quartermaster Corps and Engineer Corps arrived at Gettysburg National Military Park in 1912 to plan military and civilian support for the encampment. The engineers surveyed the field adjacent to the fields of "Pickett's Charge" where they laid out the arrangement for "The Great Camp", divided into areas for Union veterans and for Confederate veterans. Soldiers installed utility systems, erected hundreds of tents to house the veterans, built picnic tables, benches, and boardwalks throughout the camp. By the first of June the sprawling Great Camp occupied 280 acres, included 47 1/2 miles of avenues and company streets, was lit by 500 electric arc lights, and 32 bubbling ice water fountains were installed. Over 2,000 army cooks and bakers manned 173 field kitchens, ready to provide three hot meals per day for veterans and camp personnel alike….


The first veterans arrived on June 25 and within days the Great Camp swelled to overflowing. Every veteran was provided a cot and bedding in a tent that would hold eight men. Meals were served from a kitchen at the end of each company street and varied from fried chicken suppers to roast pork sandwiches with ice cream for desert. By the end of the reunion, the army kitchens had supplied over 688,000 meals to reunion participants. Invariably the days were hot and the thermometer topped 102 degrees on July 2. Heat exhaustion and physical fatigue resulted in hospitalization of several hundred veterans. Over 9,980 patients were treated by medical personnel for ailments ranging from heat exhaustion to stomach disorders. Remarkably, only nine veterans passed away during the week-long encampment. Despite the heat and often dusty conditions, nothing could keep the aged men in camp and hundreds wandered the battlefield. Many visited battle sites where they or their comrades had been fifty years before. Confederate veterans especially were pleased to find old cannon mounted on metal carriages to mark the locations where their batteries had been during that fateful battle. Invariably, the presence of khaki-clad US Army personnel caused a lot of excitement. The soldiers were there to guard camp supplies, give demonstrations, and provide services to the veterans who delighted themselves discussing the modern weapons of war. Many an aged veteran was eager to explain how much things had changed in fifty years to any soldier who was handy and army personnel were constantly entertained by the old soldiers at every turn. [source]
One of the major events of the reunion was a reenactment of Pickett's Charge. Confederate veterans assembled to walk the three-quarters-of-a-mile across open fields towards Union lines, retracing the charge which on which fifty years before 12,500 men had set out and suffered 50% casualties.
As union veterans watched the men in gray approaching them across the field again, many eyes were far from dry. And as the Confederate veterans approached the wall, their old adversaries broke ranks and came forward to meet them, not with lead and steel this time, but with the embraces of friendship.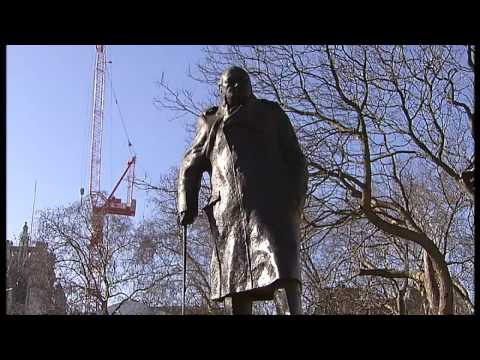 Hattip to Allahpundit at Hot Air.  One in five British adults were unable to identify a picture of Winston Churchill in a recent survey.
As part of the survey, carried out to mark this week's 70th anniversary of Churchill's prime ministerial tenure, more than 1,136 people were asked to identify three prominent 20th century PMs including Churchill, Margaret Thatcher and Tony Blair.
One in five (19%) adults failed to name Churchill, with the figure rising to 32% of 25 to 34-year-olds and 44% of those aged 16 to 24.
Following the pattern, researchers projected the rough date when the leaders would no longer be recognised, with Churchill's demise predicted in 80 years' time…
The survey, which involved people naming black and white headshot photos of the prime ministers, saw Churchill mistaken for Stephen Fry, Robert Hardy, Michael Gambon, Charlie Chaplin, Oliver Hardy, John Betjeman and Roy Hattersley, the Royal Mint said…
Kevin Clancy, head of Historical Services at the Royal Mint, added: "It's shocking that one of our greatest statesmen runs the risk of potentially being forgotten.