Election 2010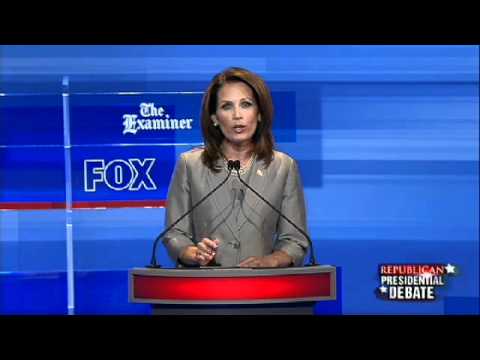 Tim Pawlenty is the first casualty of the Republican primary contest for President, with his announcement today of his dropping out.  I am not too surprised.  His only hope as a candidate was to win the Iowa caucuses.  His attacks against the frontrunner in Iowa, Congresswoman Michele Bachmann, in the debate last week proved completely ineffective.  His loss in the Saturday Aimes, Iowa straw poll, coming in a distant third after Bachmann and Ron Paul (R. Pluto), demonstrated that his hopes in Iowa were minimal. Continue reading →
Newt Gingrich is the fastest GOP presidential candidate political suicide since Mitt Romney's old man George Romney cratered in the Republican Presidential primaries in 1968 after claiming that he had been "brainwashed" into supporting the  Vietnam War.  Gingrich has received near universal conservative condemnation for attacking Paul Ryan's budget plan on Sunday on "Meet The Press" on NBC and seeming to endorse a form of ObamaCare.  How ironic that Gingrich, who has always prided himself on his futuristic innovative thinking, was done in by attempting to appease non-conservatives on a low rated show of the increasingly irrelevant lamestream press.  The new media, talk radio, blogs and conservative outlets on the net, ran with it, Gingrich is now political toast and he simply can't believe what has happened to him in such a short time span.
In response to this, Gingrich released this incredibly delusional statement:
The literati sent out their minions to do their bidding. Washington cannot tolerate threats from outsiders who might disrupt their comfortable world. The firefight started when the cowardly sensed weakness. They fired timidly at first, then the sheep not wanting to be dropped from the establishment's cocktail party invite list unloaded their entire clip, firing without taking aim their distortions and falsehoods. Now they are left exposed by their bylines and handles. But surely they had killed him off. This is the way it always worked. A lesser person could not have survived the first few minutes of the onslaught. But out of the billowing smoke and dust of tweets and trivia emerged Gingrich, once again ready to lead those who won't be intimated by the political elite and are ready to take on the challenges America faces. Continue reading →
Picture it: Upper East Side of Manhattan, November 9, 1994.  There is a buzz throughout the halls of Regis High School, and it's not just because today is student exchange day and there will actually be girls in our school.  The previous night the Republicans had won control of the House of Representatives for the first time in 40 years, and my friends and I – little Republicans in training that we all were – were quite joyous.
First period was US History, and our teacher knows that I am certainly excited about the election.  So he writes on the board the following:
1994=1946
His point?  As was the case in 1946, the Republican victory would be short-lived.  Republican gains in 1946 were wiped out – and then some – in 1948.  On top of that, Harry Truman was re-elected.  History would repeat itself.
I scoffed at this ridiculous notion.  There was certainly no way that Slick Willy Clinton could possibly earn a second term as US President.  I had been counting the days to his 1996 electoral humiliation since roughly November 7, 1992.  Surely this was the first stage on the road to that inevitable defeat.
Fast forward to November 5, 1996.  Needless to say I was as disappointed on that night as all us Regians were at the end of that November day in senior year. (I mean come on, we're talking about a bunch of nerdy kids from an all boys school.  It took most of us a full year of college before we could properly talk to members of the opposite sex.)  Mr. Anselme was right.
But not entirely.  Though Bill Clinton had indeed won re-election, the election was not a total repeat of 1948.  The Republicans lost a few seats, but in the end they retained control of both houses of Congress – something they had not done in successive cycles since the Hoover administration.
History is informative, and we certainly should be aware of the lessons of elections past when we think about what will happen down the line.  But we should refrain from assuming that events will necessarily repeat themselves. Continue reading →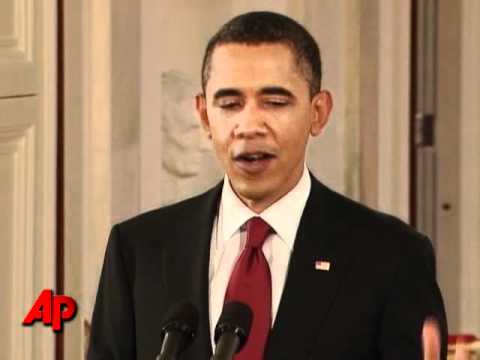 Hattip to Ed Morrissey at Hot Air.  Apparently the staffers of defeated Democrats in Congress are being provided with grief counseling. 
A staffer for a congressional Democrat who came up short on Tuesday reports that a team of about five people stopped by their offices this morning to talk about payroll, benefits, writing a résumé, and so forth, with staffers who are now job hunting.
But one of the staffers was described as a "counselor" to help with the emotional aspect of the loss — and a section in the packet each staffer was given dealt with the stages of grief (for instance, Stage One being anger, and so on).
"It was like it was about death," the staffer said. "It was bizarre." The staffer did say the portions about the benefits and résumé writing were instructive.
I have always had a keen concern for the mental health of Democrats in Congress, so I will attempt in this post to give them a few pointers to help them work through their grief:
1.  Denial:  As the saying goes, it is just not a river in Egypt.  Best to deal quickly with this stage.  "The Election was just a bad dream.  We did not suffer the worst rejection at the polls of either party since 1948.  All will be well, all will be well.  Chant together:  Hope and Change!  Hope and Change!  Hope and Change!"  With luck you can get beyond this stage in a few days, certainly by the time the office movers come.
2.  Anger:  Let it all out.   "Blast those lying, knuckle dragging Republicans!  Can you believe how stupid the average voters are!  After all we did for the country!  This nation is doomed!  I'm moving to Canada!"  Turn on Hannity and engage in primal scream therapy at the TV.  Listen to Rush as you dust off that voodoo doll of him and stick pins in it.  After a few days you will get past the teeth grinding stage whenever you think about the election. Continue reading →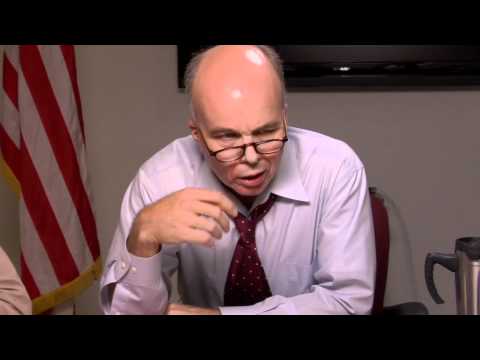 Clint Howard takes us behind the scenes of a strategy meeting of a lame duck Democrat Congressman.  I would love to be a fly on the wall of the actual meetings of lame duck Democrat members of congress and their staffs.  I would imagine that some of the comments aimed at Pelosi are unprintable. Continue reading →
There's nothing more annoying that excessive crowing over an election, but I can't help taking just a moment to observe that there's something which doesn't quite fit about the idea that the GOP (and in a number of cases, the Tea Party wing of the GOP) did so well yesterday because the electorate was outraged that Obama and congress didn't tack harder left in the last two years. Yes, it's true that it was moderate Democrats, in many cases, who lost, but that's mainly because those moderate Democrats were elected in 2010 in districts which were to the right of them, districts which had previously been held by the GOP. But the fact that Pelosi was reelected while Driehaus lost doesn't mean that the electorate as a whole wants people on the hard left — it's because Pelosi's district is in San Francisco while Driehaus's was in Cincinnati.
What both rightists and leftists should keep in mind after elections like this one and 2008 as well is that elections in the US are decided by a swing bloc which might charitably be described as pragmatic/a-political (or uncharitably as generally ignorant of political ideology and policy.) Continue reading →
The Republican party had a very good election last night, and the Democrats had a very bad election.  The Republicans took control of the House and have gained approximately 60 seats with around 13 still to be decided.  The House will be more pro-life than at any time in our nation's history since Roe v. Wade in 1973.  In the Senate the Republicans have gained approximately 6 seats with around 3 still to be decided.  The Republicans have gained at least seven governorships with a few to be decided, and at least 17 state legislative chambers have flipped to the GOP.  By any standards it was a great night for the GOP, and a vote of no confidence in both the Obama administration and the Democrat Congress.  It would be tempting to predict only triumph now for the Republicans and only doom for the Democrats in the future, but it is a temptation to be resisted. Continue reading →
The live blog will start tonight at 6:00 PM Central Time.  I will be listening to Fox due to Michael Barone who is the chief Fox election analyst, and who knows more about each Congressional District than anyone else alive, and browsing the internet to bring you the latest information.  I ask TAC commenters and contributors to chime in with  information and observations.  The picture at the top of this blog will help you keep track of when polls close in each state.  The image is from 2008, but I believe it is still accurate.
Nate Silver over at 538 has put together a handy sheet listing the crucial seats that the GOP needs to win to take the House.  Go here to view it.  This will be an indispensable aid as we watch the returns coming in. 
I will attempt to stay with the liveblogging until control of the House is called.  I am stocking up on pizza and pop to stay awake!  The Senate may not be determined for a few days, as it may come down to what happens in California and Washington, and those races may be close.
Feel free to comment during the day in regard to any rumors that you hear.  Detailed reports as to elections in the areas in which you live are welcome.  I view this as a group project, and all assistance I receive from our TAC community will be welcome. 
Oh, and political passions will doubtless be running high today and tonight, but let us remember that it is only politics and keep a sense of perspective about it.  The issues in contention are important, but politics, and politicians, often go hand in hand with great absurdity.
Continue reading →