American Catholics
[cross-posted at Acts of the Apostasy]
…as chosen by Stephen Prothero, a self-proclaimed "religiously confused" Catholic.  (Personally, I like my year-end-selected-by-the-readers polls better.)
So who is Stephen Prothero?  He's a professor at Boston University, and he contributed a column to CNN's Belief Blog.
1-6: Chief Justice John Roberts and Associate Justices Antonin Scalia, Anthony Kennedy, Clarence Thomas, Samuel Alito and Sonia Sotomayor

I know that justices are supposed to stick to interpreting the law rather than making it, especially if they adhere to the judicial philosophy of "original intent," but I'm not buying it. When it comes to "judicial activism," there are really only two kinds of judges: those who know they are acting and those who wrongly imagine they are not.

Throughout U.S. history, the Supreme Court has played nearly as important a role as the presidency on the race question, and a more important role than the U.S. Congress. Women seeking abortions do so under a regime written and enforced by the courts.

In a 2011 speech at Duquesne University School of Law, Scalia denied that his Catholicism affected his legal decisions. I'm not buying that either, which is why he and the five other Catholics on the Supreme Court occupy half of this list.

7: Speaker of the House John Boehner

As any child (or parent) can attest, the word "no" is powerful indeed, and as the leader of the House Republicans, John Boehner wields that power today. Before he gave the commencement address at Catholic University last spring, more than 80 professors at that university wrote an open letter to Boehner saying that the budget he pushed through the House contradicted Catholic social teachings by neglecting the poor. But Boehner continues to say "no" to the Obama administration, most recently on its decision to require Catholic-affiliated employers to cover birth control services in their health plans.

8. Vice President Joe Biden

The first Catholic vice president of the United States, Joe Biden wields by most accounts more power than many vice presidents in American history. (Remember Spiro Agnew?) And though Biden has ruffled the feathers of church authorities on the abortion question, he is an observant Catholic who attends church regularly and met with Pope John Paul II four times. "The animating principle of my faith, as taught to me by church and home," Biden told the Christian Science Monitor in 2007, "was that the cardinal sin was abuse of power."

9. Rick Santorum, former U.S. senator from Pennsylvania


For a while, Newt Gingrich was the Catholic Republican front-runner, but that title has been seized by Rick Santorum. Unlike Gingrich, who converted in 2009, Santorum is a cradle Catholic, and he's a more convincing fellow traveler in Christ to the religious right.

Everyone thought this election was going to be about the economy, but Santorum's mantra seems to be, "It's the culture, stupid." Santorum has grabbed headlines in recent weeks by calling President Obama a purveyor of a "phony theology" and otherwise keeping questions of faith not just on the front burner, but at a rolling boil. This weekend, Santorum said that John F. Kennedy's famous church/state speech, in Houston in 1960, made him want to "throw up" when he first read it. "I don't believe in an America where the separation of church and state is absolute," he told ABC News on Sunday.

10. Archbishop Timothy Dolan

It says something about Catholic authority today that it is hard to think of a member of the Catholic hierarchy who stands among the most influential U.S. Catholics. But Archbishop of New York Timothy Dolan is the most likely person for this honor. A theological conservative, Dolan was elected president of the United States Conference of Catholic Bishops in 2010, and he was elevated to cardinal in Rome last month. In 2008, Dolan took on Joe Biden and Nancy Pelosi for their views on abortion, and in 2009, he criticized the University of Notre Dame for inviting President Obama to speak at its commencement.

11. Stephen Colbert

The man behind the Super PAC Americans for a Better Tomorrow, Tomorrow will not be happy to learn that he fell outside the top 10 here, but he is still one of the most influential Catholics in the United States today. Colbert makes his political jabs with a smile, but they sting nonetheless.

Last year, The Washington Post asked whether Colbert was "Catholicism's best pitch man," and he does put a very different face on a church that has been best known in recent years for sex scandals. Both Colbert and the character he plays on "The Colbert Report" are committed Catholics. In fact, Colbert (the character) loves his Catholicism so much that he gave it up last year for Lent.

Colbert (the real person) regularly books Catholics on his show and has appointed Father James Martin, S.J., as the show's official chaplain. With Martin and other theists (and atheists), Colbert regularly discusses matters of faith. In fact, his character often gives guests discussing such questions wider berth than his more political guests.

12. Blogger Andrew Sullivan

In another era, this final slot might have gone to Garry Wills, a Pulitzer Prize-winning author and public intellectual whose writing regularly addresses the intersection of faith and politics in the United States. But we now live in a digital age, so the nod goes to Andrew Sullivan, the Brit behind "The Dish," a popular blog now hosted by The Daily Beast.

The thumbnail bio is that Sullivan is gay, Catholic and conservative, but his blog is far more nuanced (and coherent) than readers might imagine from that trifecta. In part because of his unpredictability, his site is the go-to blog for all things political and cultural. And the reading is easy because of Sullivan's refusal to pull his punches. (Obama's "uninspiring" state of the union was, in his words, a litany of "cramped, tedious, mediocre micro-policies.")
Imagine that – no one outside of the Washington/New York hub of whatsitpatootie.  It's almost as if Prothero doesn't believe there exists an America beyond the Eastern seaboard.  And here's another 'not a big surprise':  conservative Catholics are bad, liberal Catholics are good.  Boehner is a Catholic who says "no" to Obama's compassion and outreach, while Biden sees the abuse of power as the worst sort of sin.  Bias much?  I'm surprised he didn't include Sister Keehan or Kathleen Sibelius on this list – in fact, with the exception of Justice Sotomayor, there are no women on the list.  *Gasp!*  Not only is the Church misogynistic, but so are Boston University professors!!
And Andrew Sullivan is an influential Catholic?  Who in the world is Andrew Sullivan?  Who outside of Washington/New York cares?
We can do better than this guy, right?  Isn't Cardinal Burke more influential than Boehner?  Isn't Archbishop Chaput a bit more influential than Joe Biden?  With the exception of Cardinal Dolan, no one on his list has the power or ability to shape Catholic thought or protect Catholic identity or propose Catholic truths.   Eleven on this list do not have the power to ex-communicate (an influence I wished would be wielded more liberally) or the power to forgive sins.  That's real influence.
No – the influence wielded by most on that list, to one degree or another,  is to affect religious liberty.  Maybe that's Prothero's point.
So who would you include on this list?  What changes would you suggest, or his analysis spot on?  I have a couple ideas, but I'm interested in what you have to say.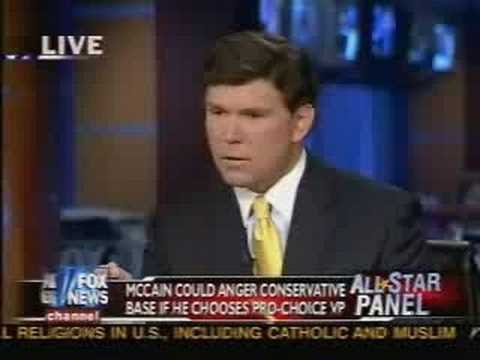 It will come as little surprise to faithful readers of this blog, but the Lying Worthless Political Hack, as I affectionately refer to ex-Speaker of the House Nancy Pelosi (D. San Francisco), took  the opportunity during an interview with the Washington Post to slam the Church she purportedly is a member of:
On abortion
Pelosi recently was criticized for the way she characterized a bill to amend Republican-proposed conscience exemptions for health-care reform that allow providers to refuse to perform abortions. Pelosi called the measure, which passed last month with some help from Democrats, "savage,'' and said, "When the Republicans vote for this bill today, they will be voting to say that women can die on the floor and health-care providers do not have to intervene, if this bill is passed. It's just appalling."
In retrospect, does she think that assessment went too far? Not at all, she said: "They would" let women die on the floor, she said. "They would! Again, whatever their intention is, this is the effect.''
Catholic health-care providers in particular have long said they'd have to go out of business without the conscience protections that Pelosi says amount to letting hospitals "say to a woman, 'I'm sorry you could die' if you don't get an abortion." Those who dispute that characterization "may not like the language,'' she said, "but the truth is what I said. I'm a devout Catholic and I honor my faith and love it .?.?. but they have this conscience thing'' that she insists put women at physical risk, although Catholic providers strongly disagree.
On one occasion, she said, laughing, one of her critics on the topic of abortion, speaking on the House floor, said, "Nancy Pelosi thinks she knows more about having babies than the pope. They think like this. And of course I do — I think the pope would agree — and I know more than you, too, mister.'' Continue reading →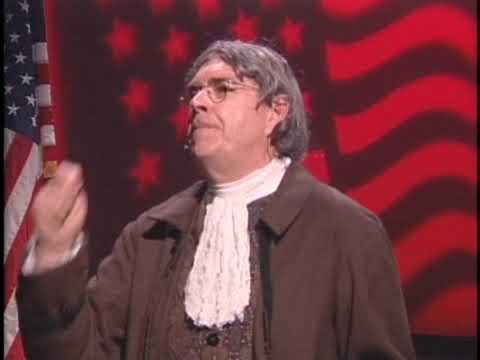 Without morals a republic cannot subsist any length of time; they therefore who are decrying the Christian religion, whose morality is so sublime & pure, [and] which denounces against the wicked eternal misery, and [which] insured to the good eternal happiness, are undermining the solid foundation of morals, the best security for the duration of free governments.
Charles Carroll of Carrollton, letter to James McHenry, November 4, 1800.
Charles Carroll of Carrollton, the sole Catholic signer of the Declaration of Independence, was an endlessly fascinating man.  He led the fight for Catholic civil rights in Maryland and the new nation.  A slaveholder, he supported the efforts to establish a free colony of blacks in Liberia, and sponsored legislation in the Maryland Senate for the gradual abolition of slavery in Maryland, although the bill was defeated.  He lived a long and eventful 95 years, dying in 1832, the last of the signers.  He will be the subject of many blog posts in the future, but today I want to post on what he is most famous for, the signing of the Declaration.
An actor, a faithful Catholic, willing to lose a role in a TV series because he won't do sex scenes?  Surely not in this day and age?  Guess again!
Neal McDonough is a marvelous actor who elevates every role he plays, whether it's in Band of Brothers or Desperate Housewives. So when he was suddenly replaced with David James Elliott 3 days into the filming on ABC's new series Scoundrels earlier this week, there had to be a story behind the story. The move was officially explained as a casting change. But, in fact, McDonough was sacked because of his refusal to do some heated love scenes with babelicious star (and Botox pitchwoman) Virginia Madsen. The reason? He's a family man and a Catholic, and he's always made it clear that he won't do sex scenes. And ABC knew that. Because he also didn't get into action with Nicolette Sheridan on the network's Desperate Housewives when he played her psycho husband during Season 5. And he also didn't do love scenes with his on-air girlfriend in his previous series, NBC's Boomtown, or that network's Medical Investigation.
A traditional Anglican priest-theologian observing the internal life of the American Catholic Church from the outside commented that American Catholicism is becoming increasingly just another form of Protestant Christianity. This suggestion gave me pause and in fact, for quite some time, this observation has remained in the forefront of my thoughts.
The Anglican clergyman in question observed that the America, as far as he could ascertain, really had no cultural identity. What does it mean to be an American? What exactly are "American values?" There probably are as many answers to this question as there are American people. "We the people…" have never been monolithic in our way of life.
The American political experiment and social ethos is by and large a Protestant experiment. There was never a point where Protestant Christianity had to establish itself against innumerable generations of Catholic intellectual, spiritual, and moral heritage as was the case in Europe. This is a characteristic that is very unique to America, both for good and for ill. Protestant Christians share with Roman Catholics a great deal, but certain Protestant tendencies, for the lack of a better term, such as an emphasis on freedom, individual conscience, self-determination (versus self-discovery), etc, which sets itself against, historically speaking, the authority of the Church with a sola scriptura mentality has imprinted a certain social individualist ethos on the American experiment. This, of course, inevitably affects Catholics living within the United States.
This Christmas my local parish was something to behold. Midnight Mass began with light only from decorations on the Evergreen trees, the Priest, escorted by the Deacon and members of the local Knights of Columbus, processed through the Pews with an icon of the baby Jesus to be laid in the Manger. The entire Church was silent and it was beautiful.
As is typical of Christmas and to a lesser extent Easter Masses, the Church was full. This is an unusual circumstance for my parish, as on any typical Sunday the Church is probably half empty. In New England, people who don't usually come to Church come to Church on Christmas. This is a disheartening aspect of Catholic life in America. Is there anything that can or should be done about it?
The past week has given me pause for thought on the Kennedy Mystique and what it means in Catholic circles today. I'd intended to remain silent on the topic of Senator Edward Kennedy, he wasn't someone I had much admiration for, but death is a great equalizer. While it certainly doesn't put someone beyond criticism, it's polite not to take the opportunity to attack someone while those who loved him are mourning. And yet, in the end I made some rather strong comments on the topic. Why?
Ted Kennedy isn't himself the sort of figure one would expect to arouse more than normal political feelings — a sometimes boorish and boozy character, but a party loyalist able to bring a fair amount of rhetorical power to pushing his party's line and able to bring a self effacing charm into play (when he tried) which softened his partisan edges. The the sort of person I'd tend to admire, but also not someone I'd feel called upon to rail against.
I think the issue is that the combination of the Kennedy name and the Democratic party-line positions holds a certain place in American Catholic history which causes strong reactions among various Catholics depending on how they reacted to that period in Catholic history in this country. JFK was elected at a point when it seemed Catholics had finally "arrived" in the US. They'd made it out of the ethnic ghettos, through college, and into mainstream American society. And while public schools were heavily Protestant, and Catholic "smells and bells" still looked very strange to WASP eyes, Catholicism had become a large and mainstream religion in the US complete with famous converts and Fulton Sheen as a major TV personality. Continue reading →
Charles Carroll of Carrollton was a delegate to the Continental Congress and later United States Senator for Maryland. He was also the only Catholic to have signed the The Declaration of Independence. One of the wealthiest men in the colonies, it is reported that — upon fixing his signature,
a member standing near observed, "There go a few millions," and all admitted that few risked as much, in a material sense, than the wealthy Marylander.
(The Life of Charles Carroll of Carrollton, 1737-1832, by Kate Mason Rowland).
A new biography, American Cicero: The Life of Charles Carroll (Lives of the Founders)
(ISI) will be published in February 2010. (Tip of the hat to Carl Olson). The author, Dr. Bradley J. Birzer, was recently interviewed by the Washington Times:
American Political Theory and Constitutional Law Series, Pt. I
The American people have a history of distrust and suspicion of centralized authority. The original framework for the primitive independent-America outlined in the Articles of Confederation was not weak by accident. Even despite the clear insufficiency of the-then government under the Articles, the framers of the Constitution still found their vision of government to be a hard sell. It is fair to say their success was in finding an effective mix between the Athenian assembly and Roman Senate combined with 'checks and balance' with two other branches of government—a republic instead of a direct democracy.
In many ways, this debate has lived on. It is remarkable, particularly in recent decades, how many constitutional amendments have been given real and serious consideration by the U.S. Congress, from balanced budgets, to flag desecration, to super-majorities for taxes,  to line-item veto just begin the list in attempts to reshape the constitutional order.
For some time I have had mixed and often conflicting beliefs about this whole debate. The usual "left" versus "right" spin is, as usual, tiring. Though, I have re-engaged the matter due largely to a new found interest in the project development of Catholic legal theory. Such an undertaking on the part of Catholic law professors and legal professionals have been enormously helpful in the process of asking serious questions and finding an authentic Catholic answer to crucial questions about American government, constitutional law, and jurisprudence. This couldn't be more true than with my quarrels with the "living Constitution theory" as well as "originalism." Though it is probably still the case, to some degree, that I am troubled about answers to these questions. I have become more convinced by those who make the case (in regard to one matter) that America needs a much needed reminder: constitutional amendments should be rare and limited to issues of historic significance. The U.S. Constitution must be preserved from short-term and sudden passions. The starting point, I think, is to reiterate, as the Founding Fathers did, the merits of representation, deliberation, and conciliation.
American voters in great number say they favor change, but there is no consensus or clarity about neither the amount nor direction such change should take. Not so surprisingly, contemporary political debates do very little to educate the public about essential constitutional issues. Serious discussion is not only past due, but is vital. What is a greater threat to constitutional government than a lack of substantive public debate and public awareness? An uninformed, ignorant public is perilous to the common good and constitutional order.
1745 was a busy year in the history of the misnamed British Isles, with Bonnie Prince Charlie doing his best to end the reign of the Hanover Dynasty in England, so I guess it is excusable that no note was taken of the birth date of John Barry in Tacumshane, County Wexford, Ireland.  During his childhood John received, along with all the other excellent reasons given to Irish Catholics over the centuries to love Britannia, good reason to look askance at the British when his father was evicted from his poor little farm by their British landlord, and the family went to live in the village of Rosslare.
There have been some refreshingly candid (if not entirely harmonious) conversations over at Mirror of Justice recently about the blog's mission as it approaches its fifth anniversary. Mirror of Justice is a great resource for Catholic legal scholarship, and it has a diverse set of contributors with different perspectives on Catholic legal theory.
I have thoughts about many of the issues that have come up, but one topic that I found especially interesting was the discussion of generational differences.