Abortion
The Democrats thought they had a silver bullet with Todd Akins' "legitimate rape" comment in explaining why he does not support a rape exception in regard to abortion.  Akin was inarticulately attempting to distinguish forcible rape from statutory rape where consent is given.  He also, once again inarticulately, was attempting to state something that I believe is true:  women under stress are less likely to conceive than women who aren't.  Never mind.  Akin became a cause celebre for a few weeks and seemed to be the poster child for the Democrat's War on Women Meme.  He was left as road kill by the Republicans.  Vastly underfunded in comparison to his opponent, he stayed in the race, fought it out and has battled back to a statistical dead heat.   With Romney poised to win Missouri by double digits next Tuesday, I wouldn't be surprised to see him take the Senate seat from the highly unpopular Claire McCaskill.
Thank the Good Lord I am not a politician. If I were running for office, what I am about to write would undoubtedly cause me to plummet in the polls and induce a heart attack for my campaign manager. It is up to us – bloggers, polemicists, wags, editorialists, etc. – to say plainly and boldly what politicians cannot say. By now hundreds if not thousands of us on the pro-life side of the spectrum have weighed in on the mountain that the Obama campaign and the leftist media have made out of the molehill of the "rape exception" that many self-identified pro-lifers hold. FYI: it is a molehill not because rape is no big deal, but because less than 1% of abortions are performed on rape babies. I don't know if what I have to say will be different from what you have read, but I'm about to douse this issue in gasoline and light a match, so check yourselves now.
Indiana Senate candidate Richard Mourdock is in trouble. When talking about his opposition to abortion and whether he believes that there should be an exception in the case of rape, he had this to say:
"I know there are some who disagree, and I respect their point of view, but I believe that life begins at conception," the tea party-backed Mourdock said. "The only exception I have, to have an abortion, is in that case of the life of the mother.

"I've struggled with it myself for a long time, but I came to realize that life is that gift from God," Mourdock said, appearing to choke back tears. "And even when life begins in that horrible situation of rape, that it is something that God intended to happen."
There have been hysterics from the usual quarters, and Mitt Romney has even had to distance himself from the remarks. Pro-life candidate for governor, Mike Pence, even called on Mourdock to apologize.
Apologize for what?
Mourdock's phrasing was awkward in that it he could be interpreted as saying that the rape itself was God's will. Clearly Mourdock is referring to the pregnancy. Therefore what Mourdock is relating here is the true pro-life position. It's nowhere near as bad as Todd Akin's legitimate rape comments, and therefore those trying to make hay out of these comments are simply being disingenuous.
I was irked by something that Drew M at Ace of Spades said on this topic. Even though Drew thinks the backlash is unwarranted, he had this to say about Mourdock's position:
I think Mourdock's position is appalling (not his thoughts on God's unknowable plans but the idea a rape victim should be forced to carry the pregnancy to term)
Normally I agree with Drew, but how can one find Mourdock's position appalling, especially if one is otherwise generally pro-life? I can understand why people take the pro-life with exceptions position, and I would definitely accept a political compromise that prohibited abortion in all cases except rape, incest and where the life of the mother is at risk (though I think the practical application of such a law would be fraught with difficulties, but that's for another discussion). And while I certainly don't want to distance myself from people who are with me 99% of the way on an issue that is of the utmost importance, the pro-life with exceptions stance is logically untenable.
If you are pro-life it is because you presumably believe that life begins at conception. So if you advocate for the prohibition of abortion while simultaneously allowing exceptions, are you saying that the lives of those conceived via rape are somehow not fully human? Does the means of conception somehow instill greater value in certain forms of human life than others? If you are pro-life "except for rape," what you're basically saying is that abortion is murder and unacceptable, but murdering a child conceived in rape is somehow permissible. Well why should the method of conception matter?
In truth I understand why people are reluctant to commit to a 100 percent pro-life position. It is uncomfortable arguing that a woman who has experienced a brutal crime should then be forced to keep her child – a child that is a result of no choice of her own, and which could compound the trauma of what she has gone through. But by doing so, you are allowing sentiment to override reason.
The "with exceptions" pro lifers concern me because I wonder if they have fully thought through their positions. It is why polls that show a majority of Americans now turning towards a pro-life position are not necessarily cause for rejoicing quite yet. Again, I do not want to look a gift horse in the mouth, so to speak, and in no way would I want to turn these people away from the pro-life movement completely. Yet I think the instant revulsion to the sentiments expressed by Mourdock on the part of even some pro-lifers is worrisome.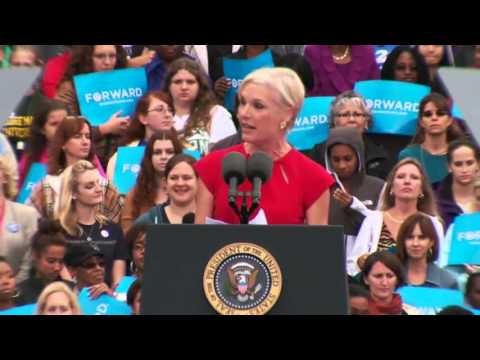 In the movie Patton, there is a somewhat eerie scene where Patton indicates why he knows that the Third Reich is on the ropes:
"I had a dream last night. In my dream it came to me…that right now the whole Nazi Reich is mine for the taking." "You know how I'm sure they're finished out there? The carts. They're using carts to move their wounded and the supplies. The carts came to me in my dream. I couldn't figure it out. Then I remembered. . . . .that nightmare in the snow. The agonizing retreat from Moscow. How cold it was. They threw the wounded and what was left of the supplies in the carts. Napoleon was finished. Not any color left. Not even the red of blood. Only the snow."
You know that a Democrat campaign is on the ropes when the focus is placed on abortion.  Democrats, at least most of them, aren't idiots.  They understand that focusing on abortion is going to hurt them as much as it helps them, and, in most states, probably hurt them more.  However, when a Democrat campaign is headed south abortion is often invoked in an attempt to rally the true believers in the right to slay their offspring.  It is a sign of desperation.  Yesterday, Obama had the head of Worse Than Murder, Inc, aka Planned Parenthood, Cecile Richards introduce him at a rally in Virginia.
She also cut this video for Obama that was released yesterday: Continue reading →
I'm sure many of you will disagree with me, seeing as how this is a mostly conservative blog, but I do not think Paul Ryan won tonight's debate. In fact, I was disappointed in his overall performance, particularly his weak answers on abortion.
Yes I'm glad he raised the religious liberty issue, but he should have taken a moment to insist that opposition to abortion is rooted in the belief that all innocent human beings, born and unborn, deserve protection under the law. We all know that "life begins at conception." The question is not when life begins, but when the right to life begins. Ryan's hands may be tied to a certain extent by Romney's position, which admits for various exceptions – conditions under which it is ok to butcher an innocent unborn child. Even so, he could have answered much better than he did.
That aside, I believe Biden dominated the debate. I know I am not the only one making this comparison, but it looked like a Thanksgiving dinner. To some it looked like mean old uncle Joe trying to beat up on nephew Paul, who held his own. To others, including myself, it looked like mean but knowledgeable Uncle Joe schooling a somewhat intimidated whippersnapper.
What I think, fortunately, doesn't matter. Some post-debate polls, such as CNN's, said Ryan won the debate, while others, such as CBS's, had Biden winning. It appears that the debate was a tie game, with Biden having met his primary objective and Ryan having (mostly) stood his ground. Perhaps I am more disappointed than most because I expected much more from Ryan. I didn't expect him to be a foreign policy whiz, but I expected more fight out of him on economic issues and certainly a whole lot more on social issues, particularly abortion.
Maybe he could take lessons from Ron Paul on how to respond next time (if there is a next time, in 2016 perhaps).
Just when you thought the Obama campaign couldn't sink any lower in its shamelessness, you realize there really is no bottom. Yesterday the Obama website posted this letter from "Brittany," a 25-year old woman with Downs Syndrome.
Hello! My name is Brittany and I live in Mechanicsburg, Pennsylvania. I am 25 years old (but I will be 26 on October 3rd!). I am a registered Democrat and I have been voting since I was 18. I am one of the 47% of Americans who fall under Mitt Romney's definition of "entitled" and "unable to take responsibility for my life." I have Down syndrome.

. . . I have also included my picture, not just because I'm cute, but because I wanted to give you a face of one of the 47% to share with Mr. Romney.
Patterico helpfully points out that this is rich coming from the website of an admirer of Andrew Sullivan. But that's not the most infuriating aspect of this letter.
Brittany says she is the face of one of the 47%. But you know what – she is the face of an even smaller percentage, and that is the percentage of children with Downs Syndrome who are actually carried to term. The statistics vary from study to study, but anywhere from 70 to 90 percent of parents who receive news that their child is going to have Downs Syndrome choose to abort. That means that a child with Downs Syndrome has as little as a one in ten chance of surviving until birth, assuming their parents have advance notice. (To be sure, many parents refuse to test in the first place as they have no intention of aborting a child with Downs Syndrome.)
The idea that an administration that has no problem with the mass destruction of human life in the womb, and that promotes the sort of cultural rot that encourages people to view precious human life as disposable, is nauseating. And yet one reads the comments underneath this letter and you learn that Republicans are the heartless ones. And yet how many of those gleefully cheering on Brittany and using her words as a cudgel would abort their very own Brittanys? Moreover, how many of them would expect the government to fully fund those abortions, as they are proposing to do in France?
But that could never happen here.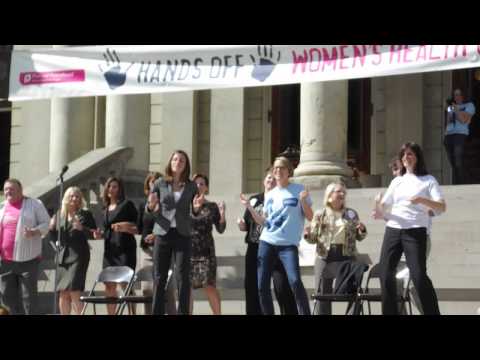 As support for my belief that modern life is increasingly resembling a poorly written Monty Python skit, I point to the pro-abort members of the Michigan state legislature:
Pro-abortion legislators are protesting pro-life bills in the Michigan state legislature in an odd, eye-rolling fashion.
They gathered on the steps of the Michigan Capitol to perform a flash mob-style dance to a bastardized version of Carly Rae Jeppson's "Call Me Maybe" with their own version, "It's My Vagina, So Hands Off Baby."
The ACLU of Michigan, in partnership with Planned Parenthood, staged the flash mob and rally on the Capitol lawn. The two pro-abortion groups emailed out an instructional video of the "Hands Off Dance" along with two others, "Can't Say It" and the "Pelvic Exam." Continue reading →
One of the many divides among modern Catholics is between what we might call the "moralizers" and the "justice seekers". "Moralizers" are those who emphasize the importance of teaching people moral laws and urging them to abide by them. "Justice seekers" seek to mitigate various social evils (poverty, lack of access to health care, joblessness, etc.) and believe that if only these social evils are reduced, this will encourage people to behave better.
Moralizers tend to criticize the justice seekers by pointing out that following moral laws is apt to alleviate a lot of the social evils that worry the justice seekers, arguing, for example, that if one finishes high school, holds a job and gets married before having children, one is far less likely to be poor than if one violates these norms.
Justice seekers reply that the moralizers are not taking into account all the pressures there work upon the poor and disadvantaged, and argue that it's much more effective to better people's condition than to moralize at them (or try to pass laws to restrict their actions) because if only social forces weren't forcing people to make bad choices, they of course wouldn't do so.
(I'm more of a moralizer myself, but I think that we moralizers still need to take the justice seeker critique into account in understanding where people are coming from and what they're capable of.)
One area in which the justice seeker approach seems to come into particular prominence is the discussion of abortion. We often hear politically progressive Catholics argue that the best way to reduce abortions is not to attempt to ban or restrict them, but rather to reduce poverty and make sure that everyone has access to health care. There's an oft quoted sound bite from Cardinal Basil Hume (Archbishop of Westminster) to this effect:
"If that frightened, unemployed 19-year-old knows that she and her child will have access to medical care whenever it's needed, she's more likely to carry the baby to term. Isn't it obvious?"
You'd think that it was obvious, but I'm suspicious of the idea that having more money or resources makes us better or less selfish people (an idea which strikes me as smacking of a certain spiritual Rousseauian quality that doesn't take fallen human nature into account) so I thought it would be interesting to see if there's any data on this.
I was not able to find data on the relationship of abortion to health insurance, but I was able to find data on the relation of abortion to poverty, and it turns out that the Cardinal, and conventional wisdom, are wrong.
Continue reading →
Hattip to Ed Morrissey at Hot Air.  William H. Seward, Secretary of State under Abraham Lincoln, once described a series of sermons he attended as "Hell, More Hell, Yet More Hell".  Sustitute Abortion for Hell, and how fitting that is, and it is an apt description for the Democrat convention yesterday, prior to the convention reaching the prime time viewing hours of 8:00 PM to 10:00 PM Central Time.  The affection for slaying kids in the womb was so extreme that even the pro-abort David Brooks of The New York Times noticed it:
"You know, you're electing someone — we're going to spend four more years with these people — and after this speech, I think a lot of people will say, 'Yeah, I think I kind of do,'" Brooks said.
"The one cavil I will have … is this speech has — [it] reinforces something we've heard all night, which was how much the crowd goes crazy and how passionate they are about abortion and gay marriage and the social issues. And tonight has been about that.
"And to me it should have been a lot more about economics, growth, and debt. And that better be the job of day two and day three because they did not do it here." Continue reading →