A Man For All Seasons (1966)
I Die the King's Good Servant, but God's First.
Saint Thomas More
Perhaps the finest lawyer, certainly the holiest, that England ever produced.  After his trial, knowing he was a dead man, Saint Thomas More made an eloquent speech and uttered words that have a renewed meaning for us today in a time and place that is becoming ever more hostile to the Truth of Christ:
Forasmuch, my lord, as this indictment is grounded upon an act of Parliament directly oppugnant to the laws of God and his holy church, the supreme government of which, or of any part thereof, may no temporal prince presume by any law to take upon him, as rightfully belonging to the See of Rome, a spiritual preeminence by the mouth of our Savior himself, personally present upon the earth, to Saint Peter and his successors, bishops of the same see, by special prerogative granted; it is therefore in law amongst Christian men, insufficient to charge any Christian man.
Evil frequently gains power in this Fallen World, but it never becomes right no matter how much power it gains. Continue reading →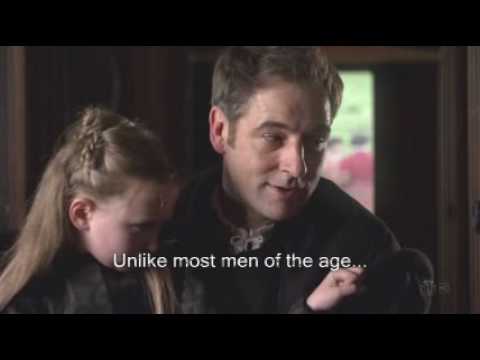 The figure of Saint Thomas More intrigues Catholics and non-Catholics alike, and has ever since his death.  Why is that?
1.  A Man for All Seasons-Saint Thomas More was all of these things:  a saint, a politician, historian, a lawyer, a judge, one of the leading intellectuals of his day, a witty jokester, a good family man, Chancellor of England, one of the most gifted writers of Latin or English, political theorist, inventor of a literary genre (utopias), dissident, martyr.  He crammed many lives into one life, and we continue to marvel at this.
2.  Nice guy-So many great figures in history are completely unapproachable,  evil or downright weird.  More on the other hand is the type of boon companion we would wish for, and a dinner guest to be dreamed of.
3.   Drama-More's life, and his death, are full of endless drama, and would have made a great Shakespeare play.  Shakespeare may actually have had a hand in the play Thomas More, which, mirabile dictu considering it was written under Bad Queen Bess, treats Saint Thomas More with great respect.
4.    Contrast-King Henry VIII has come down in English history as a crowned monster, which is unusual since he initiated the Reformation in England which ultimately triumphed.  As a result of the negative attitude towards Henry, his victims have been generally treated generously by English historians and chief among these is Saint Thomas More.  Here are the words of Sir Winston Churchill on More:
"The resistance of More and Fisher to the royal supremacy in Church government was a heroic stand.  They realised the defects of the existing Catholic system, but they hated and feared the aggressive nationalism which was destroying the unity of Christendom.  They saw that the break with Rome carried with it the risk of a despotism freed from every fetter.  More stood forth as the defender of all that was finest in the medieval outlook.  He represents to history its universality, its belief in spiritual values, and its instinctive sense of otherworldliness.  Henry VIII with cruel axe decapitated not only a wise and gifted counselor, but a system which, though it had failed to live up to its ideals in practice, had for long furnished mankind with its brightest dreams." Continue reading →