Liberation of Rome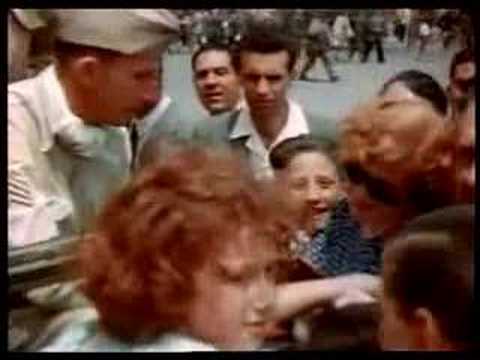 Today is the 66th anniversary of the D-Day landings.  If the D-Day landings hadn't occurred, the big news would have been the liberation of Rome.  The above video is color footage showing the entrance of some of the American troops into Rome on June 5, 1944, and an audience they had with Pope Pius XII.
The Pope, like almost all Romans, was joyous to be free from Nazi occupation, and he made that clear when he met with General Mark Clark.
"A few days after the liberation of Rome, Lieutenant General Mark Clark, Commander of the Fifth Allied Army, paid his respects to the Pope: "I am afraid you have been disturbed by the noise of my tanks. I am sorry." Pius XII smiled and replied: "General, any time you come to liberate Rome, you can make just as much noise as you like.""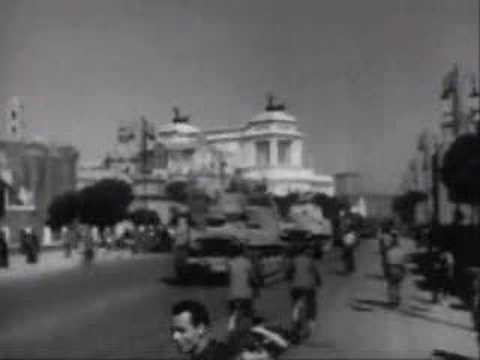 5 Responses to Liberation of Rome