Nancy Pelosi
"Sweeter even than to have had the joy of caring for children of my own has it been to me to help bring about a better state of things for mothers generally, so their unborn little ones could not be willed away from them."
Susan B. Anthony
Former Speaker of the House Nancy Pelosi, a\k\a the Lying Worthless Political Hack has been in the habit of making bizarre statements on a regular basis throughout her political career.  However, she recently topped herself:
My chair was getting crowded in," said Pelosi. "I swear this happened, never happened before, it never happened since."
"My chair was getting crowded in and I couldn't figure out what it was, it was like this," she said.
"And then I realized Susan B. Anthony, Elizabeth Cady Stanton, Lucretia Mott, Alice Paul, Sojourner Truth, you name it, they were all in that chair, they were," said Pelosi. "More than I named and I could hear them say: 'At last we have a seat at the table.' And then they were gone."
Well, okay.  Assuming that the Lying Worthless Political Hack wasn't simply hitting the sauce early in the day, I wonder what these ghosts would say to Pelosi.  Considering that Pelosi is a total pro-abort, perhaps they would have said something like this: Continue reading →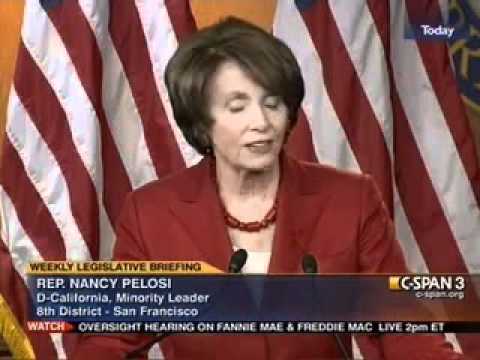 When the Lying Worthless Political Hack, aka Nancy Pelosi ex Speaker of the House, opens her mouth in regard to her purported faith, The Catholic Church, you know the results are going to be unintentionally hilarious:
CNSNews.com asked Pelosi, who is Catholic, whether she supported her  church in the lawsuits it has filed, which argue that the  administration's regulation violates the freedom of religion guaranteed  by the First Amendment.
"What about the 43 Catholic institutions [that] have now sued the  administration over the regulation that requires them to provide  contraceptives, sterilizations, and abortifacients in their health care  plans?" CNSNews.com asked. "They say that violates their religious  freedom.  Do you support the Catholic Church in their lawsuits against  the administration?"
"Well, I don't think that's the entire Catholic Church," Pelosi  responded. "Those people have a right to sue, but I don't think they're  speaking ex cathedra for the Catholic Church.
"And there are people in the Catholic Church, including some of the  bishops, who have suggested that some of this may be premature," Pelosi said.
It is unclear why Pelosi would have pointed out that when an archbishop—such as Cardinal Timothy Dolan of New York, Cardinal Donald  Wuerl of Washington, D.C. or Archbishop Carlson of St. Louis—sues the federal government in actions designed to protect the First Amendment rights of  American Catholics he is not speaking "ex cathedra."
"Ex cathedra" refers to the infallible authority that Catholics believe the pope exerts when he makes a formal and solemn declaration on  matters of faith and morals. It is not a term to describe lawsuits the church files in civilian courts.
In a 1993 audience, Pope John Paul II quoted the first Vatican  Council in explaining the Catholic understanding of the "ex cathedra"  authority of the pope.
"When the Roman Pontiff speaks ex cathedra, that is, when in exercising his office as shepherd and teacher of all Christians he defines with his supreme apostolic authority that a doctrine on faith and morals is to be held by the whole Church, through the divine assistance promised him in the person of St. Peter, he enjoys that  infallibility with which the divine Redeemer wished to endow his Church  in defining a doctrine on faith and morals," said the Vatican Council.
The Catholic teachings that sterilization, artificial contraception and abortion are morally wrong—the basis for the suits that the archdioceses, dioceses, universities, schools and charitable organizations have brought against the Obama  administration–are in fact inalterable teachings that the church says are rooted in natural law. Continue reading →
In a move that will come as no surprise to anyone who has paid the slightest attention to her political career, former Speaker of the House, Nancy Pelosi, or as I affectionately refer to her, the Lying Worthless Political Hack, indicated yesterday that she values her loyalty to her President far more than any loyalty to her Church:
QUESTION:
"The administration has issued a regulation that will require all healthcare plans to cover sterilization and all FDA approved contraceptives including those that induce abortions. This will force Catholic individuals and institutions to act against their consciences. All across the nation.."
PELOSI:
"Is this a speech or do we have a question disguised as speech?"
QUESTION:
We cannot and will not comply with this law.
Will you stand with your fellow Catholics in opposing this law?
PELOSI:
I'm going to stand with my fellow Catholics in supporting the administration on this. I think it was a very courageous decision that they made and I support it. Continue reading →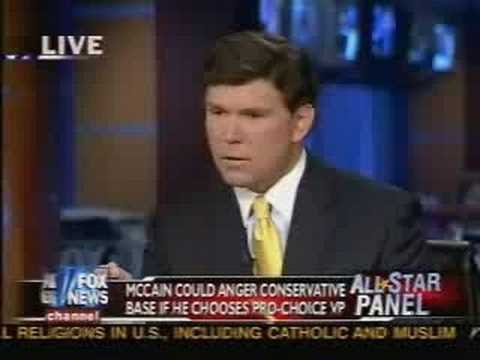 It will come as little surprise to faithful readers of this blog, but the Lying Worthless Political Hack, as I affectionately refer to ex-Speaker of the House Nancy Pelosi (D. San Francisco), took  the opportunity during an interview with the Washington Post to slam the Church she purportedly is a member of:
On abortion
Pelosi recently was criticized for the way she characterized a bill to amend Republican-proposed conscience exemptions for health-care reform that allow providers to refuse to perform abortions. Pelosi called the measure, which passed last month with some help from Democrats, "savage,'' and said, "When the Republicans vote for this bill today, they will be voting to say that women can die on the floor and health-care providers do not have to intervene, if this bill is passed. It's just appalling."
In retrospect, does she think that assessment went too far? Not at all, she said: "They would" let women die on the floor, she said. "They would! Again, whatever their intention is, this is the effect.''
Catholic health-care providers in particular have long said they'd have to go out of business without the conscience protections that Pelosi says amount to letting hospitals "say to a woman, 'I'm sorry you could die' if you don't get an abortion." Those who dispute that characterization "may not like the language,'' she said, "but the truth is what I said. I'm a devout Catholic and I honor my faith and love it .?.?. but they have this conscience thing'' that she insists put women at physical risk, although Catholic providers strongly disagree.
On one occasion, she said, laughing, one of her critics on the topic of abortion, speaking on the House floor, said, "Nancy Pelosi thinks she knows more about having babies than the pope. They think like this. And of course I do — I think the pope would agree — and I know more than you, too, mister.'' Continue reading →
Vice President Joe Biden was in Rome today to mark the 150th anniversary of Italy's unification. While there, he met privately with Pope Benedict XVI. Biden is a Mass-attending Catholic who supports "abortion rights". Many of the Catholic faithful have called for his excommunication due to his support for abortion. No official announcement has been made, as of this writing, in regard to this visit.
In February, 2009, pro-abortion Congresswoman and then-House Speaker Nancy Pelosi met privately with Pope Benedict XVI. The Vatican issued a statement afterward that was widely considered to be a scolding.
"His Holiness took the opportunity to speak of the requirements of the natural moral law and the Church's consistent teaching on the dignity of human life from conception to natural death which enjoin all Catholics, and especially legislators, jurists and those responsible for the common good of society, to work in co-operation with all men and women of good will in creating a just system of laws capable of protecting human life at all stages of its development."
Official announcements from the Vatican are available at the Vatican Information Service blog.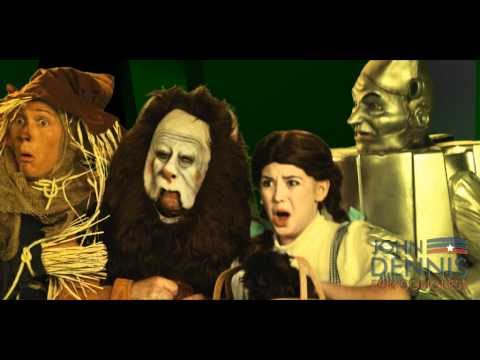 Hands down the most entertaining political ad I've seen this year.  John Dennis has the well-nigh hopeless task of defeating the Lying Worthless Political Hack, a\k\a Nancy Pelosi, Speaker of the House.  In Pelosi's San Francisco District Che Guevara would probably be deemed to be a political moderate, but Dennis is running a feisty campaign nonetheless.  Here is his website.  He might be worth tossing a few dollars to if only as a salute for the entertainment value he is providing.
That was a question posed to Nancy Pelosi in response to her recent assertion that she (and we) must pursue public policies "in keeping with the values" of Jesus Christ, "The Word made Flesh".
(Biretta tip:  Breitbart.TV)
I quit being a Christian. I'm out. In the name of Christ, I refuse to be anti-gay. I refuse to be anti-feminist. I refuse to be anti-artificial birth control. I refuse to be anti-Democrat. I refuse to be anti-secular humanism. I refuse to be anti-science. I refuse to be anti-life. In the name of …Christ, I quit Christianity and being Christian. Amen.
And with that announcement, Anne Rice publicly renounced her identity as a Christian on Facebook.
I'm compelled to wonder, however — who is the more preferable and honest of the two?
The "Anne Rice"'s of the world — who recognize their open disagreement with traditional [Catholic / Orthodox] Christianity, and agree that they can no longer identify themselves as such because the moral positions they hold are fundamentally incompatible?
The "Nancy Pelosi"'s of the world, who publicly repudiate various traditional moral positions of [Catholic / Orthodox] Christianity, yet simultaneously proclaim themselves "practicing Catholics" (up and including the reception of the Eucharist), and yet relegate their disagreements as "differences of opinion"?