World War II
Lest we get bogged down in the dark humor of what lousy candidates we have running for the nomination, here's a little bit of non-election related dark humor for your Friday: The Facebook History of World War II:

View the whole thing here.  [warning: some bad language]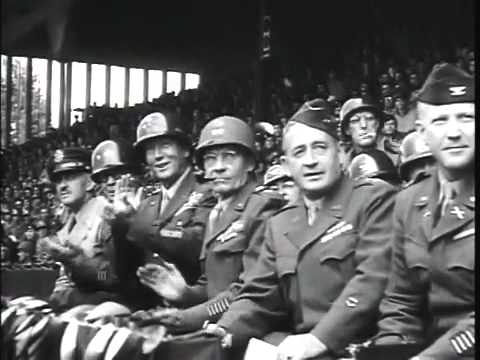 If everyone is thinking alike, then somebody isn't thinking.
George S. Patton
The classic movie biography Patton (1970) has become so closely associated with General George S. Patton, that we are sometimes in danger of forgetting that Patton sounded nothing like George C. Scott.  A more accurate portrayal, considering Patton's high-pitched voice, would have been to have the voice of Patton voice acted by the late Truman Capote!  The video above, a clip from the Ronald Reagan narrated film, The General George S. Patton Story, reminds us both of Patton's voice and his eloquence.  Patton had the gift of demanding instant attention when he spoke, and keeping that attention skillfully by mixing drama, humor, theatrical poses and raw force of personality.  All these elements are skillfully captured in the Patton film.  Here is the unforgettable opening to the film where the Patton personae is firmly fixed in our minds from the outset of the film: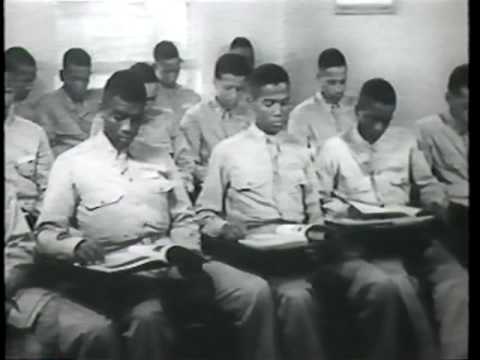 The video above was produced by the United States Army Air Corps in 1945 and narrated by Captain Ronald Reagan.  The film is a salute to the Tuskegee Airmen.
Blacks have served in all of America's wars, in spite of the racial hatred that was often directed against them during their service.  In World War II the military was still segregated, and opposition to blacks serving as pilots was intense.   However, the Army Air Corps could not ignore that blacks had passed the tests to qualify as aviation cadets. Trained at Tuskegee University in Tuskegee, Alabama, the 99th Pursuit squadron was activated in 1941 and sent overseas to North Africa in April 1943.
The 99th served in the Sicilian Campaign and in Italy.  In the Spring of 1944 it was joined by the 100th, 301st and 302nd pursuit squadrons and formed the all black 332nd fighter group.  The 332nd flew as escorts for bombers flying bombing raids into Czechoslavakia, Austria, Hungary, Poland and Germany.  The 332nd became known as the Red Tails, or Red Tail Angels, for the red paint on the tails of their planes, and for the skill with which they guarded the bombers they escorted.  The men of the 332nd in their time in combat destroyed 261 enemy planes, damaged another 148, and flew a total of 15,533 combat sorties.  They suffered 66 pilots killed.  95 Distinguished Flying Crosses for heroism were earned by the pilots, along with other awards for valor, and the 332nd received three President Unit Citations.  A bomber group, the 477th Medium Bomber Group, consisting of the 616th, 617th, 618th and 619th bomber squadrons, was formed from Tuskegee Airmen, but the War ended before the unit was deployed overseas. Continue reading →
In 1944 at Christmas the American and German armies were fighting it out in the Battle of the Bulge, the last German offensive of the War.
Patton's Third Army fought its way through to relieve the Americans desperately fighting to defeat the attacking German forces.  The weather was atrocious and Allied air power was useless.  Patton had a prayer written for good weather.  Patton prayed the prayer, the scene from the movie Patton depicting this may be viewed here.  The skies cleared after Patton prayed the weather prayer, and Allied air power was unleashed on the attacking Germans.
During the Battle of the Bulge, the 101rst Airborne Division made a heroic stand at Bastogne from December 20-27 which helped turn the tide of the battle.  On December 25, a packed midnight mass was held in Bastogne, with Brigadier General Anthony McAuliffe, who commanded the 101rst troops at Bastogne, in attendance.  Afterwards the General listened to German POWS singing Silent Night, and wished them a Merry Christmas.
General McAuliffe issued a memorable Christmas message to his troops:
Continue reading →
 It is time to awaken from sleep. It is time for a waking up to begin somewhere. It is time to put things back where God the Lord put them.
Father Alfred Delp, SJ
During Advent 1944 Father Alfred Delp, a Jesuit, wrote a reflection on Advent.  Go here to read it.  It is a fine Advent meditation.  The circumstances of its writing demonstrate that the light of Christ, which I have always felt most strongly during Advent, can permeate any darkness.  Father Delp wrote it while he was a prisoner of the Gestapo in Nazi Germany.
Alfred Delp first saw the light of this world on September 15, 1907 in Mannheim Germany.  The son of a Catholic mother and a Protestant father, he was raised as a Protestant although he was baptized as a Catholic.  He was confirmed in the Lutheran church in 1921.  Following a bitter argument with his Lutheran pastor, he embraced Catholicism, made his first communion and was confirmed.  His Catholic pastor, seeing rare intelligence in the boy, arranged for him to continue his studies.
In 1926 he joined the Jesuits.  In 1937 he was ordained as a priest.  His further philosophical studies curtailed at  the University of Munich due to his anti-Nazi beliefs, Father Delp worked on a Jesuit publication until it was suppressed by the Nazis in April 1941.  He was then assigned as rector of Saint Georg church in Munich.  All the while he was helping Jews escape into Switzerland.  Father Delp's Jesuit provincial Augustin Rosch was active in the anti-Nazi underground.  He introduced Father Delp to the Kreisau Circle of anti-Nazi activists.  Father Delp taught Catholic social teaching to the Circle and arranged contacts between them and  Catholic leaders. Continue reading →
At the end of the epic movie Tora, Tora, Tora, Admiral Isoroku Yamamoto, the head of the combined Japanese fleet, after the successful attack on Pearl Harbor, refuses to join in the elation of his staff, and makes this haunting observation: "I fear all we have done is to awaken a sleeping giant and fill him with a terrible resolve."  The line is almost certainly apocryphal.  The director of the film, Elmo Williams, claimed that Larry Forester, the film's screenwriter, had found the line in a 1943 letter written by Yamamoto.   However, he has been unable to produce the letter, and there is no other evidence that such a letter exists.
However, there is no doubt that Yamamoto would fully have endorsed the sentiment that the line contained.  He had studied at Harvard in 1919-1921, and served two tours as a naval attache at the Japanese embassy in Washington DC.  He spoke fluent English, and his stays in the US had convinced him of that nation's vast wealth and industrial power.  He had also developed a fondness for both America and Americans.
In the 1930′s Yamamoto spoke out against Japan allying with Nazi Germany and Fascist Italy, fearing that such an alliance would lead inevitably to a war with the US that Japan would lose.  He received frequent death threats as a result from fanatical Japanese nationalists.  These were not idle threats, as such nationalists did assassinate a fair number of Japanese politicians and military men during the Thirties who were against war with the US.  Yamamoto ignored the threats with studied contempt, viewing it as his duty to the Emperor and Japan to speak out against a disastrous course.  Yamamoto wrote in a letter to one nationalist:
Should hostilities once break out between Japan and the United States, it would not be enough that we take Guam and the Philippines, nor even Hawaii and San Francisco. To make victory certain, we would have to march into Washington and dictate the terms of peace in the White House. I wonder if our politicians (who speak so lightly of a Japanese-American war) have confidence as to the final outcome and are prepared to make the necessary sacrifices.
Continue reading →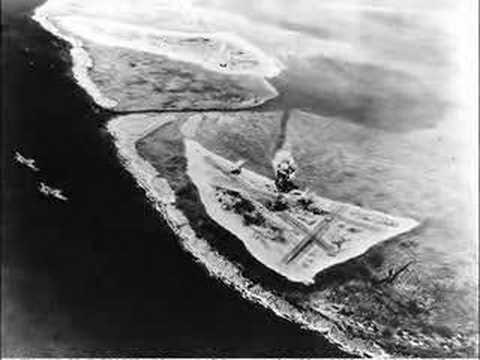 Mr. Vice President, Mr. Speaker, members of the Senate and the House of
Representatives:
Yesterday, December 7th, 1941 – a date which will live in infamy – the
United States of America was suddenly and deliberately attacked by naval and air
forces of the Empire of Japan.
The United States was at peace with that nation, and, at the solicitation
of Japan, was still in conversation with its government and its Emperor looking
toward the maintenance of peace in the Pacific.
Indeed, one hour after Japanese air squadrons had commenced bombing in the
American island of Oahu, the Japanese Ambassador to the United States and his
colleague delivered to our Secretary of State a formal reply to a recent
American message. And, while this reply stated that it seemed useless to
continue the existing diplomatic negotiations, it contained no threat or hint of
war or of armed attack.
It will be recorded that the distance of Hawaii from Japan makes it
obvious that the attack was deliberately planned many days or even weeks ago.
During the intervening time the Japanese Government has deliberately sought to
deceive the United States by false statements and expressions of hope for
continued peace. Continue reading →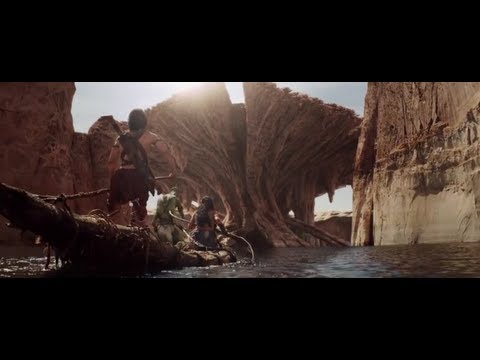 A trailer from the John Carter Warlord of Mars movie due out in March of next year, a tribute to the continuing popularity of the literary creations of Edgar Rice Burroughs, who died 61 years ago.
Tomorrow is the 70th anniversary of Pearl Harbor.  Burroughs was living in Hawaii at the time, and wrote a first hand account of the attack.  An ardent patriot, the 66 year old Burroughs was too old to see military service in World War II, but he did the next best thing by being a war correspondent and spending the War covering the troops as they advanced island by island.  His account of Pearl Harbor: Continue reading →
"I never liked being called the 'most decorated' soldier. There were so many guys who should have gotten medals and never did–
guys who were killed."
Audie Murphy
In the Fifties actor Audie Murphy achieved stardom, mainly in Westerns.  Murphy looked like a typical Hollywood "pretty boy" but he was anything but.  From a family of 12 in Texas, he was the sixth child, Murphy had dropped out of school in the fifth grade to help support his dirt poor family after his worthless father ran off.    His mother died in 1941.  In 1942 he enlisted in the Army at 16, lying about his birthday, partially to help support his younger brothers and sister and partially because he dreamed of a military career.  He served with the Third Infantry Division in North Africa, Sicily, Italy, France and Germany.  By the end of the War, just after  his 19th birthday, he was a First Lieutenant and had earned, in hellish combat, a Medal of Honor, a Distinguished Service Cross, two Silver Stars, a Legion of Merit, a French Legion of Honor, a French Croix de Guerre, a Belgian Croix de Guerre, two Bronze Stars and three Purple Hearts.  He was the most decorated soldier of the US Army in World War 2.  Here is his Medal of Honor Citation  which helps explain why Murphy entitled his war memoir  To Hell and Back:
Second Lt. Murphy commanded Company B, which was attacked by six tanks and waves of infantry. 2d Lt. Murphy ordered his men to withdraw to a prepared position in a woods, while he remained forward at his command post and continued to give fire directions to the artillery by telephone. Behind him, to his right, one of our tank destroyers received a direct hit and began to burn. Its crew withdrew to the woods. 2d Lt. Murphy continued to direct artillery fire, which killed large numbers of the advancing enemy infantry. With the enemy tanks abreast of his position, 2d Lt. Murphy climbed on the burning tank destroyer, which was in danger of blowing up at any moment, and employed its .50 caliber machine gun against the enemy. He was alone and exposed to German fire from three sides, but his deadly fire killed dozens of Germans and caused their infantry attack to waver. The enemy tanks, losing infantry support, began to fall back. For an hour the Germans tried every available weapon to eliminate 2d Lt. Murphy, but he continued to hold his position and wiped out a squad that was trying to creep up unnoticed on his right flank. Germans reached as close as 10 yards, only to be mowed down by his fire. He received a leg wound, but ignored it and continued his single-handed fight until his ammunition was exhausted. He then made his way back to his company, refused medical attention, and organized the company in a counterattack, which forced the Germans to withdraw. His directing of artillery fire wiped out many of the enemy; he killed or wounded about 50. 2d Lt. Murphy's indomitable courage and his refusal to give an inch of ground saved his company from possible encirclement and destruction, and enabled it to hold the woods which had been the enemy's objective. Continue reading →
Something for the weekend.  There'll Always Be An England.  This was always a favorite of my sainted mother.  It was played frequently during World War II in Newfoundland when she was a child. Newfoundland sent off a very high percentage of its military age male population to fight, about 10% of the entire population served in the British armed services and Merchant Marine during the War, and some 900 Newfies died in service.  (On a per capita basis that is roughly the equivalent of the US war deaths  in World War II.)  Mom always remembered how many Newfoundland fathers, sons, brothers and uncles never came back from that War, and taught her sons to remember this sacrifice by a small nation.
This sacrifice was typified by the stories she would tell about Uncle Bill Barry, her uncle, my great uncle.  Uncle Bill was a fun loving Irishman and a boxer.  He joined the Royal Army in 1939, saying that "Someone has to teach the Limies how to fight!"  He served throughout the War, and was in combat from D-Day to the fall of Germany.  Uncle Bill was a fighter indeed, and his courage earned him promotion to sergeant after his platoon took a village.  He was placed in charge of the village.  He told his men to do as he did and led them on a raid of a local wine cellar.  The Lieutenant in charge of the platoon found Uncle Bill and his men dancing in the village square, all blind drunk, when he got back.  The first thing he did was to bust Uncle Bill back to private, which did not upset Uncle Bill nearly as much as the hangover he had in the brig the next day. Continue reading →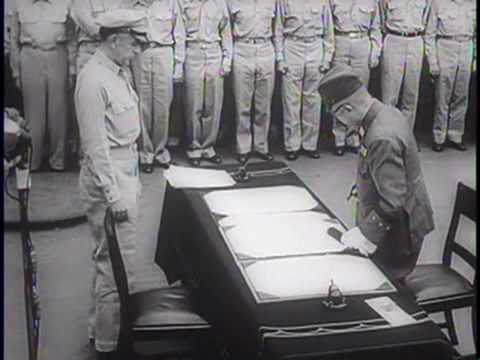 A fascinating newsreel of the surrender ceremony aboard the USS Missouri in Tokyo Bay.  Note that MacArthur hands pens after he signs to General Wainwright and General Percival.  Both men had been prisoners of Japan for most of the War, and their gaunt skeletal presence at the surrender ceremony was a tribute to the Allied POWs who had been treated with a brutality scarcely believable.  MacArthur's closing remarks deserve to be remembered:
William Thomas Cummings, pictured viewer's left in the above photograph, is known for the phrase, "There are no atheists in foxholes."  This is the story of the priest behind the phrase.
Born in 1903 he studied at Saint Patrick's Seminary in Menlo Park, California and was ordained a priest in 1928.  Wanting to be a missionary priest he joined the Maryknoll Order.  In December 1941 he was serving as a missionary priest in the Philippines.  On December 7, 1941 he showed up at the American Army headquarters in Manila in white vestments and offered his services as a chaplain.  The commandant of the Manila garrison attempted to talk him out of it.  He was 38, old for a combat chaplain, and he was nursing a back injury.  He was also near-sighted and lean as a rake.  Father Cummings vehemently replied that he was determined to be an Army chaplain.    Commissioned as a first lieutenant, he joined the Army in its epic retreat to the Bataan peninsula, where American and Filipino troops, on starvation rations and wracked with malaria, would make a heroic stand for months against the Japanese Imperial Army.
Believing themselves deserted by the US, the troops sang this bit of bitter doggerel:
We're the battling bastards of Bataan,
No mama, no papa, no Uncle Sam.
No aunts, no uncles, no cousins, no nieces,
No pills, no planes, no artillery pieces.
And nobody gives a damn.
General Douglas MacArthur, in command of all American and Filipino troops in the Philippines, continually pleaded with Washington for a relief force to Bataan.  Shamefully, some of the messages from Washington indicated that a relief force was being put together.   These were lies.   After Pearl Harbor the US simply lacked the naval assets to successfully reinforce Bataan.  Any attempt to do so would almost certainly have led to a military disaster for America.  MacArthur refused an order that he leave Bataan, and stated that he would resign his commission and fight as a volunteer.  He finally left after a direct order from President Roosevelt, but refused to be smuggled out in a submarine, instead going by PT boat to demonstrate that the Japanese blockade of the Philippines could be penetrated.  After he arrived in Australia he was shocked to learn that there were no plans for the relief of the Philippines.  His main goal throughout the war thereafter was the liberation of the Philippines and the rescue of the American and Filipino POWs.
On Bataan Chaplain Cummings quickly became an Army legend.   On Good Friday 1942 at a Bataan field hospital undergoing bombardment Nurse Hattie Bradley witnessed Father Cummings in action:  More piercing screams. Scores must be dead or dying, she was convinced. She dashed into the orthopedic ward for help. There, panic was on the verge of erupting. Then she saw the chaplain…standing on a desk. Above the roar of the airplanes, the explosions and the shrieks of the wounded, his voice could be heard: "Our Father, who art in heaven…" Calmed by his prayers, the patients quieted."  Father Cummings did this in spite of one of his arms being broken by shrapnel from a bomb. 
On Bataan he was always with the troops near or on the front line.  He said innumerable Masses, administered the Last Rites to the dying and helped with the wounded.  His field sermons were memorable.  In one of them he made the famous observation that "There are no atheists in foxholes."  The quotation was passed on in the book "I Saw the Fall of the Philippines" by General Carlos P. Romulo, one of the Filipino troops evacuated from Bataan, which was published in 1942.