Victor Davis Hanson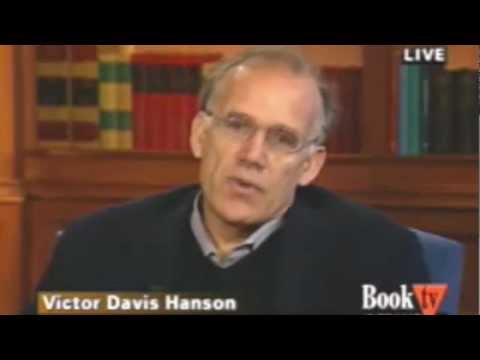 My favorite living historian, Victor Davis Hanson, has a new post in which he details bad signs aplenty of scary times ahead:
Read the News and Weep
That is not conspiracy talk, but simply a distillation of what I read today. On the last day of the year when I am writing this, I offer you just three sample op-eds.
A journalist, Donald Kaul, in the Des Moines Register offers us a three-step, presto! plan to stop school shootings:
Repeal the Second Amendment, the part about guns anyway. It's badly written, confusing and more trouble than it's worth. … Declare the NRA a terrorist organization and make membership illegal. Hey! We did it to the Communist Party, and the NRA has led to the deaths of more of us than American Commies ever did. …Then I would tie Mitch McConnell and John Boehner, our esteemed Republican leaders, to the back of a Chevy pickup truck and drag them around a parking lot until they saw the light on gun control.
Note the new ease with which the liberal mind calls for trashing the Constitution, outlawing those whom they don't like (reminiscent of "punish our enemies"?), and killing those politicians with whom they don't agree (we are back to Bush Derangement Syndrome, when novels, movies, and op-eds dreamed of the president's assassination.)
What would be the Register's reaction should a conservative opponent of abortion dare write, "Repeal the First Amendment; ban Planned Parenthood as a terrorist organization; and drag Harry Reid and Nancy Pelosi from a truck"? If an idiot were to write that trash, I doubt the Washington Times or Wall Street Journal would print such sick calls for overturning the Constitution and committing violence against public officials.
Ah Yes, Still More Redistribution
Turning to a column in The New Republic, John Judis, in honest fashion, more or less puts all the progressive cards on the table in a column titled "Obama's Tax Hikes Won't Be Nearly Big Enough" — a candor about what the vast $5 trillion deficits of Obama's first term were all about in the first place.
Here is the summation quote: "But to fund these programs, governments will have to extract a share of income from those who are able to afford them and use the revenues to make the services available for everyone."
Note that Judis was not talking about the projected new taxes in the fiscal cliff talks, but something far greater to come. He understands well that the "gorge the beast" philosophy that resulted in these astronomical debts will require enormous new sources of revenue, funds "to extract" from "those who are able to afford them" in order to "make services available for everyone."
That is about as neat a definition of coerced socialism as one can find. Implicit in Judas's formulation is that only a very well-educated (and well-compensated) technocratic class will possess the wisdom, the proper schooling, and the morality to adjudicate who are to be the extracted ones and who the new "everyone."
The Constitution — Who the Hell Needs It?
The third item in my year-end reading was the most disturbing. A law professor (could it be otherwise?) named Louis Michael Seidman enlightens us with "Let's Give Up on the Constitution" — yet another vision of what the now triumphant liberal mind envisions for us all:
As the nation teeters at the edge of fiscal chaos, observers are reaching the conclusion that the American system of government is broken. But almost no one blames the culprit: our insistence on obedience to the Constitution, with all its archaic, idiosyncratic and downright evil provisions.
Did Madison force Obama to borrow a half-billion dollars to fund Solyndra and its multimillionaire con artists?
Note Seidman's use of "evil," which tips his hand that our great moralist is on an ethical crusade to change the lives of lesser folk, who had the misfortune of growing up in America — a place so much less prosperous, fair, and secure than, say, Russia, China, the Middle East, Africa, South America, Spain, Greece, Italy, or Japan and Germany (in the earlier 20th century history) . When I lived in Greece, traveled to Libya, and went into Mexico, I forgot to sigh, "My God, these utopias are possible for us too, if we just junked that evil Constitution." Continue reading →
Tying in with my co-blogger Dave Hartline's post, which may be read here, my favorite living historian Victor Davis Hanson has a brilliant column today on the cynicism towards government that has justifiably grrown like Topsy during the period of Obama's presidency:
Do you believe any more that some of our Secret Service agents — once the most esteemed of all professionals — on presidential assignment will not get drunk and womanize in their evening spare time? Do you believe that the grandees at the GSA — once the stern penny-pinchers that frowned when bureaucrats wanted a new bookcase — won't flaunt the waste that they incur? Do you believe that the government will never sell assault rifles to drug lords? Or do you believe what the president, the secretary of state, and the director of national intelligence will say to us when the next embassy is hit? And do you believe that there were "shovel-ready jobs" and "millions of green jobs" that arose from the "stimulus"? And what is a "stimulus" anyway, but borrowed money, in the manner likewise of "investments"? Did any of you believe that Solyndra was the wave of the future?
We don't even believe that a commission on presidential debates will ensure us unbiased moderators, or that the candidates will have equal time in speaking, or that the supposedly quiet crowd won't boo or clap to affect the tempo of the exchange.  From now on, will debate moderators bring preselected transcripts to the forum, wait for a key moment, interrupt one of the speakers, and then wave a piece of paper to proffer authority to contradict him — eliciting applause from the supposedly neutral and silent audience, and affirmation from the president? Do you believe First Lady Michelle Obama — of "never been proud/downright mean country" infamy — when she accuses Republicans on talking down the country?
Do you believe that the Department of Labor always assesses its data and offers disinterested conclusions? I don't.  I suspect partisan grandees, perhaps in California, will massage the data on the principle of the ends justifying the means. The same is true of Libya: the noble idea of a reset Middle East, appreciative of the unique heritage and ideology of Barack Obama and his bold attempt to reformulate America, was simply too precious to be imperiled by al-Qaedist thugs who hate us as much as ever and will kill until stopped.
********************************************************************************
I also never believed in a "war on the women" simply because mostly upper-class, liberal, highly educated white women seemed to be angry that Catholic institutions d0 not wish to include free abortion and contraceptive pills among their generous benefits packages. Did I miss something? Who were supposed to be oppressed, and how and why? Could Ms. Fluke — who addressed an audience of ten in Nevada this weekend — and her partner not split the cost of a pack of ten-dollar prophylactics? Are not more women graduating with BAs than are men? To the degree there is a gender crisis, I think it may be more young working-class men without college degrees who simply cannot find jobs in the muscular industries and for whom society apparently has little need. Is the "war on women" what the long road from suffrage to equal pay has come down to — a psychodrama of the most privileged generation in civilization's history?  So I simply do not believe that there is a war on anyone, much less women. To the degree there is a war, it is on fiscal responsibility, a war on paying bills and keeping solvent — something lost last week in more of binders, Big Bird, the war "in Iran," Joe Biden's continued gesticulations, and "Romnesia." Continue reading →
Last week Gore Vidal and John Keegan died.  I recalled John Keegan in a post which may be read here.  Gore Vidal I did not recall.  Although I enjoyed two of Vidal's novels, Julian and Creation, I could not write a post about him without violating the maxim De mortuis nihil nisi bonum.  Fortunately my favorite living historian, Victor Davis Hanson, does not share that inhibition:
Among those guests in 1964 was Gore Vidal, who was not yet 40. I was about eleven and remember him as a stylishly dressed non-stop hair-toucher. He was also vain and condescending — and a big hit at his lecture with the conservative rural crowd. In those days he acted what was known as "witty." I recall asking my dad whether he was "English," given that his nose was angled upward and his accent did not sound American (and that he did not seem to like the U.S.). My dad, in the Swedish fashion of honoring work for work's sake, answered that I should respect any man who could crisscross the country, giving 30 lectures in 30 days.
Vidal certainly had an instinct for saying outrageous things with such erudite authority that we yokels found him fascinating rather than repulsive. As I remember (it has been 48 years since that evening), Vidal spoke for about 30 minutes, but then he wowed the crowd to a standing ovation in the question-and-answer period (his forte), as he advocated the legalization of drugs and prostitution and went on rants about "small town" values. Continue reading →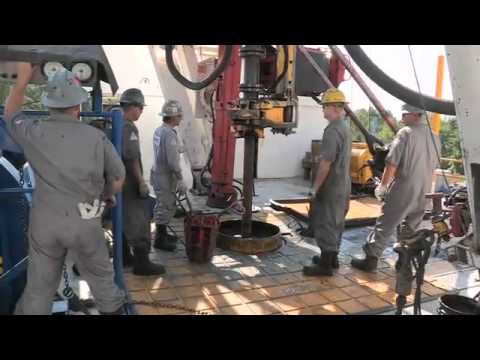 My favorite living historian Victor Davis Hanson puts his finger on one of the most important developments of the past few years which has received little press coverage:
There is a revolution going on America. But it is not part of the tea party movement or the loud Occupy Wall Street protests.
Instead, massive new reserves of gas, oil and coal are being discovered almost everywhere in the United States, due to revolutionary methods of exploration and exploitation such as fracking and horizontal drilling. Current prices of over $100 a barrel make even complex efforts at recovery enormously profitable.
 
There were always known to be additional untapped reserves of oil and gas in the petroleum-rich Gulf of Mexico, off America's shores, and in the American West and Alaska. But even the top energy experts never imagined just how vast was the energy there — or beneath far more unlikely places like South Dakota, Pennsylvania, Ohio and New York. Some studies suggest the United States has now expanded its known potential gas and oil reserves tenfold.
The strategic and economic repercussions of these new finds are staggering, and remind us how a once energy-independent and thereby confident American economy soared to world dominance in the early 20th century.
America will soon again be able to supply all of its own domestic natural gas needs — and perhaps for the next 90 years at present rates of consumption. We have recently become a net exporter of refined gas and diesel fuel, and already have cut imported oil from OPEC countries by 1 million barrels per day. Continue reading →
I was inclined to cut the Obama administration some slack initially in regard to the crisis in Egypt.  It is a tough situation and it was difficult to see anything that the US could or should do.  Mubarak has been a friend to the US during his 30 years in power, faithfully kept the peace with Israel, and worked with our intelligence agencies against Islamic terrorism.  However, there is no doubt that he is a dictator, albeit one of the best of a very bad lot in the Middle East where dictatorship is the norm outside of Israel, Turkey and Iraq, and no American can weep for his fall.  However, what replaces him could be far worse.  A tough situation and not a whole lot the US can do to influence events.  Therefore I was initially sympathetic to Obama's dilemma.
However, the utter cluelessness of his administration throughout this mess has ended my sympathy.  Endless, feckless posturing, combined with impotence, is not a foreign policy but rather a vaudeville act.  This was on full display yesterday when Leon Panetta, CIA director, stated publicly that he had reports that indicated Mubarak would be stepping down yesterday. This was completely erroneous as events proved, but it made worldwide headlines.  It then turned out that Panetta was not basing his prediction on intelligence gathered by his spooks, but rather on media reports.  I can think of few better illustrations of the level of amateurish bungling that has been the hallmark of the Obama administration in regard to everything they have touched.  The Obama Doctrine consists of the following elements:
1.  Speak loudly and carry no stick.
2.  Watch a lot of tv to find out what is going on in the world.
3.  Make endless statements to the press and, never, ever, have a plan as to what to do if you actually have to back up the statements.
4.  Always remember to never let a crisis go to waste and attempt to get maximum positive press coverage out of it, because that is what all crises are truly about.
5.  Obama needs another Nobel Peace Prize to keep his first one company. Continue reading →
My favorite living historian, Victor Davis Hanson, hails the brilliance of Imam Feisal Abdul Rauf, the man behind the "Cordoba Initiative", the group seeking to build the Ground Zero Mosque.
1.  First the name of the group takes advantage of the historical illiteracy among the chattering class elites of our society:
Start with the notion of a "Cordoba Initiative." In the elite modern Western mind, Cordoba has been transmogrified into a mythical Lala Land of interfaith tolerance. To invoke the city is to prove one's ecumenical credentials. Just ask our president, who, in his June 2009 Cairo speech, fantastically claimed that the Muslim city taught us tolerance while Christians were launching the Inquisition (1478) — quite a feat two and a half centuries after most of the Muslims of Cordoba had fled, converted, or been cleansed during the city's fall (1236) to the Christian forces of the Reconquista. But no matter, we got the president's drift about who was supposedly tolerant and who was not.
As the New York Times remembers Hiroshima, Richard Fernandez asks us to name the two greatest losses of civilian life in the Pacific war. ("Hint. In both cases the civilian casualties were greater than Hiroshima's. In one case the event took place on American soil.")
Meanwhile, Donald Sensing (Sense of Events) thinks it's past time for Western churches to stop treating Japan as victim every Aug. 6 and 9:
I refuse on principle to pollute God's ears with prayers dedicated only to Hiroshima Day and the dead of those cities while ignoring the tens of millions of Japanese-murdered souls who cry for remembrance, but do not get it, certainly not from the World Council of Churches and its allies who have no loathing but for their own civilization. If the prayers of the WCC's service are to be offered, let them be uttered on Aug. 14, the day Japan announced its surrender, or on Sept. 2, the day the surrender instruments were signed aboard USS  Missouri. Let our churches no longer be accessories to Japan's blood-soaked silence but instead be voices for the  millions of murdered victims of its bloodlust, imperialist militarism.
(HT: Bill Cork).
Some Democrats think that the Arizona law cracking down on illegal aliens will save them from electoral disaster in November.  They think this will rile up the Hispanics, and to fan the flames a few Democrats are making free with their favorite epithet against those who oppose them, Nazi.
I think that these Democrats are pursuing a losing hand on this issue.  Illegal immigration is extremely unpopular in this country and overheated epithets will simply further energize the conservative base.  More to the point, this election is going to be fought on the economy and government spending, and the Democrats are in dire shape on both those issues.  In regard to the immigration issue, I think there is evidence that some Democrats understand that rather than a gift this could be an electoral landmine.  This AP story here indicates that Obama concedes that Congress may not have the political appetite for immigration reform anytime soon, and notes the type of legislation that the Democrats propose eventually may ostensibly put enforcement before amnesty:  "An immigration proposal by three Democratic senators calls for more federal enforcement agents and other border security-tightening benchmarks before illegal immigrants could become legal U.S. residents, according to a draft of the legislation obtained Wednesday by The Associated Press. The bill is being developed by Reid of Nevada, Chuck Schumer of New York and Robert Menendez of New Jersey."
In an earlier post this week I quoted my favorite living historian Victor Davis Hanson on the issue of illegal immigration.  Here are his current thoughts on immigration as a political issue in the Fall:
A Losing Political Issue
The politics of illegal immigration are a losing proposition for liberals (one can see that in the resort to euphemism), even if they don't quite see it that way. Here are ten considerations why.
Law?—What Law?
First, there is the simplicity of the argument. One either wishes or does not wish existing law to be enforced. If the answer is no, and citizens can pick and chose which laws they would like to obey, in theory why should we have to pay taxes or respect the speed limit? Note that liberal Democrats do not suggest that we overturn immigration law and de jure open the border — only that we continue to do that de facto. Confusion between legal and illegal immigration is essential for the open borders argument, since  a proper distinction between the two makes the present policy  indefensible—especially since it discriminates against those waiting in line to come to America legally (e.g., somehow our attention is turned to the illegal alien's plight and not the burdensome paperwork and government obstacles that the dutiful legal immigrant must face).
Why Wave the Flag of the Country I Don't Wish to Return To?
Second, often the protests against enforcement of immigration law are strangely couched within a general climate of anger at the U.S. government (and/or the American people) for some such illiberal transgression (review the placards, flags, etc. at May Day immigration rallies). Fairly or not, the anger at the U.S. and the nostalgia for Mexico distill into the absurd, something like either "I am furious at the country I insist on staying in, and fond of the country I most certainly do not wish to return to" or "I am angry at you so you better let angry me stay with you!" Such mixed messages confuse the electorate. As in the case with the Palestinians, there is an effort to graft a foreign policy issue (protecting an international border) onto domestic identity politics, to inject an inflammatory race/class element into the debate by creating oppressors, victims, and grievances along racial divides.
Big Brother Mexico?
Third, Mexico is no help. Now it weighs in with all sorts of moral censure for Arizonians — this from a corrupt government whose very policies are predicated on exporting a million indigenous people a year, while it seeks to lure wealthy "gringos" to invest in second-homes in Baja. The absence of millions from Oaxaca or Chiapas ensures billions in remittances, less expenditures for social services, and fewer dissident citizens. But the construct of Mexico as the concerned parent of its own lost children is by now so implausible that even its sympathizers do not take it seriously. Mexico has lost all credibility on these issues, expressing concern for its own citizens only when they seem to have crossed the border — and left Mexico.
It's Not a Race Issue
Fourth, there really is a new popular groundswell to close the borders. Most against illegal immigration, especially in the case of minorities and Mexican-American citizens, keep rather mum about their feelings. But that silence should not be interpreted as antagonism to enforcing the law. Many minorities realize that the greatest hindrance to a natural rise in wages for entry level jobs has been the option for an employer to hire illegal aliens, who, at least in their 20s and 30s, will work harder for less pay with fewer complaints (when sick, or disabled, or elderly, the worker is directed by the employer to the social services agencies and replaced by someone younger as a new cycle of exploitation begins). In this context, the old race card is less effective. The general population is beginning to see not that Americans (of all races who oppose illegal immigration) are racist, but that the open borders movement has itself a racially chauvinistic theme to it, albeit articulated honestly only on university campuses and in Chicano-Latino departments, as a sort of "payback" for the Mexican War, where redress for "lost" land is finally to be had through demography.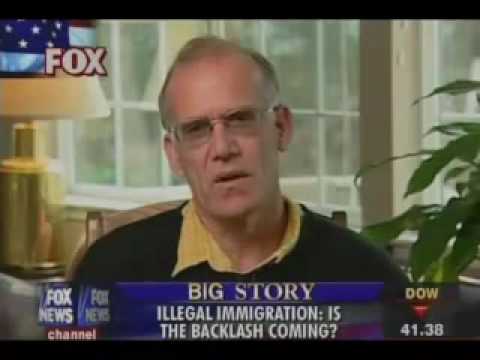 Immigration seems to be a hot topic these days at American Catholic.  The author who best represents my views is Victor Davis Hanson, one of my favorite living historians,  in his book Mexifornia:  A State of Becoming.  In that book Hanson turned his gaze to a subject he is personally familiar with: the transformation of his native California by massive illegal immigration from Mexico. Hanson is not anti-Mexican. He has several Mexican relatives, his daughters are dating Mexican-Americans and most of the people he grew up with are Mexican-American or Mexican. What Hanson is opposed to is our feckless non-policy on immigration which allows steady waves of illegals to flood our border states and does not give us time to allow us to assimilate the Mexican immigrants here. Hanson believes strongly that the vast majority of immigrants, given time and opportunity, will assimilate and become good citizens.   That is my view also.   However it is impossible for this to be accomplished unless we gain control of our southern border and curb most illegal immigration.   A good book on a major issue that both the Republican and Democrat parties have steadfastly ignored, until the passage of the Arizona law. 
 Mexifornia came out in 2003.  Hanson wrote an article in 2007 for City Journal reviewing what had happened in the intervening years, which may be read here.  I find his class analysis of the immigration question interesting:
Since Mexifornia appeared, the debate also no longer splits along liberal/conservative, Republican/Democrat, or even white/brown fault lines. Instead, class considerations more often divide Americans on the issue. The majority of middle-class and poor whites, Asians, African-Americans, and Hispanics wish to close the borders. They see few advantages to cheap service labor, since they are not so likely to need it to mow their lawns, watch their kids, or clean their houses. Because the less well-off eat out less often, use hotels infrequently, and don't periodically remodel their homes, the advantages to the economy of inexpensive, off-the-books illegal-alien labor again are not so apparent.
But the downside surely is apparent. Truck drivers, carpenters, janitors, and gardeners— unlike lawyers, doctors, actors, writers, and professors—correctly feel that their jobs are threatened, or at least their wages lowered, by cheaper rival workers from Oaxaca or Jalisco. And Americans who live in communities where thousands of illegal aliens have arrived en masse more likely lack the money to move when Spanish-speaking students flood the schools and gangs proliferate. Poorer Americans of all ethnic backgrounds take for granted that poverty provides no exemption from mastering English, so they wonder why the same is not true for incoming Mexican nationals. Less than a mile from my home is a former farmhouse whose new owner moved in several stationary Winnebagos, propane tanks, and outdoor cooking facilities—and apparently four or five entire families rent such facilities right outside his back door. Dozens live where a single family used to—a common sight in rural California that reifies illegal immigration in a way that books and essays do not.
The problem with all this is that our now-spurned laws were originally intended to ensure an (admittedly thin) veneer of civilization over innate chaos—roads full of drivers who have passed a minimum test to ensure that they are not a threat to others; single-family residence zoning to ensure that there are adequate sewer, garbage, and water services for all; periodic county inspections to ensure that untethered dogs are licensed and free of disease and that housing is wired and plumbed properly to prevent mayhem; and a consensus on school taxes to ensure that there are enough teachers and classrooms for such sudden spikes in student populations.
All these now-neglected or forgotten rules proved costly to the taxpayer. In my own experience, the slow progress made in rural California since the 1950s of my youth—in which the county inspected our farm's rural dwellings, eliminated the once-ubiquitous rural outhouse, shut down substandard housing, and fined violators in hopes of providing a uniform humane standard of residence for all rural residents—has been abandoned in just a few years of laissez-faire policy toward illegal aliens. My own neighborhood is reverting to conditions common about 1950, but with the insult of far higher tax rates added to the injury of nonexistent enforcement of once-comprehensive statutes. The government's attitude at all levels is to punish the dutiful citizen's misdemeanors while ignoring the alien's felony, on the logic that the former will at least comply while the latter either cannot or will not.
Fairness about who is allowed into the United States is another issue that reflects class divides—especially when almost 70 percent of all immigrants, legal and illegal, arrive from Mexico alone. Asians, for example, are puzzled as to why their relatives wait years for official approval to enter the United States, while Mexican nationals come across the border illegally, counting on serial amnesties to obtain citizenship.
These class divisions cut both ways, and they help explain the anomaly of the Wall Street Journal op-ed page mandarins echoing the arguments of the elite Chicano studies professors. Both tend to ridicule the far less affluent Minutemen and English-only activists, in part because they do not experience firsthand the problems associated with illegal immigration but instead find millions of aliens grist for their own contrasting agendas. Indeed, every time an alien crosses the border legally, fluent in English and with a high school diploma, the La Raza industry and the corporate farm or construction company alike most likely lose a constituent. Continue reading →