Vice Presidents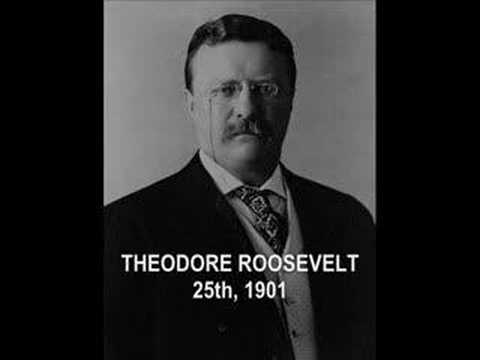 Ah, the occupants of an office which is only of importance upon the death of someone!  Many of the men who have occupied the office have left some pungent quotes about it.  Here are a few:
John Adams, first Vice-President:   "My country has in its wisdom contrived for me the most insignificant office that ever the invention of man contrived or his imagination conceived."
Theodore Roosevelt, twenty-sixth Vice-President:  "I would a great deal rather be anything, say professor of history, than vice president."
Thomas Marshall, twenty-eighth Vice-President:  "Once there were two brothers. One ran away to sea; the other was elected vice president of the United States. And nothing was heard of either of them again".
Charles Dawes, thirtieth Vice-President:  "This is a hell of a job. I can only do two things: one is to sit up here and listen to you birds talk….The other is to look at newspapers every morning to see how the president's health is."
John Nance Garner, thirty-second Vice-President:  "The vice-presidency is not worth a warm bucket of spit."  (Cactus Jack probably used another term instead of "spit", but this is a family blog.) Continue reading →
Published
Thursday, December 22, 2011 A.D.
|
By
Paul Zummo
The other day Pat Archbold wrote a post lamenting that Condoleeza Rice may be positioning herself for a run at the Vice Presidential nomination.  Though I agree with Patrick that she would be an unacceptable choice, it's probably nothing to worry about.  Frankly it just seemed as though the Washington Times was attempting to make a story out of nothing.
It did prompt me to think about the attention that gets paid to Vice Presidential selections.  What I concluded was that this decision is generally inconsequential, and it's foolish to determine one's vote based on this selection. Continue reading →