Vicar of Bray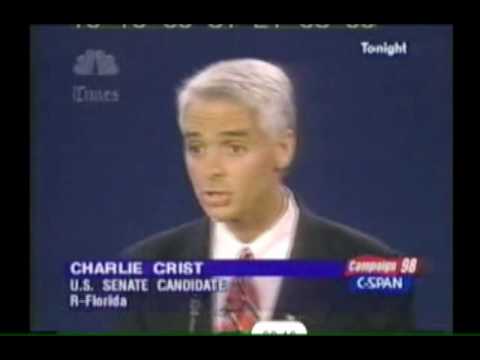 Hands down, the holder of the title of political weasel of the year has to be Governor Charlie Crist of Florida, a former Republican, who left the party when it became obvious that he would lose the Republican Senate nomination to pro-life stalwart Marco Rubio.
When Crist began his career he was a pro-abort.  Then he became a pro-lifer and was elected Governor as a pro-lifer.  Now that he is running as an independent for the Senate against pro-lifer Rubio, Crist is preparing to go back to being a pro-abort and has scrubbed his campaign web-site of all mention of being pro-life:
Governor Crist of Florida, who has been vacillating for the past month over whether or not he will veto a recently-passed pro-life law, removed the pro-life/pro-family issue page of his U.S. Senate campaign website on Monday – an indication that he may be considering vetoing the bill after all.
 "In good King Charles's golden days,
When Loyalty no harm meant;
A Furious High-Church man I was,
And so I gain'd Preferment.
Unto my Flock I daily Preach'd,
Kings are by God appointed,
And Damn'd are those who dare resist,
Or touch the Lord's Anointed.