Venerable Pope Pius XII
In the closing days of December 2009, Pope Benedict XVI signed a decree of "heroic virtues" of Pope Pius XII, which places him on the path to sainthood. This decision has caused a worldwide uproar among Jews, dissident Catholics, and others who believe that Pius was silent, or worse yet, complicit, in the Holocaust.
In the first two decades following World War II, there was certainly no public perception, among Jews, Catholics, or anyone else that Pius had been silent to a fault during the Holocaust, much less that he was "Hitler's Pope." Prominent Jewish leaders such as the first Israeli Prime Minister, Golda Meir, as well as Chief Rabbi Isaac Herzog of Palestine praised Pius. TIME Magazine reported in 1953 that Pius was "to Romans and to much of the world, something of a living and familiar saint." It was widely known that Pius XII, to a greater extent than many secular heads of state, opposed the designs of the Third Reich. When Pius was able to speak to the world, as he did on Christmas in 1942, there was no question as to where he stood on the tragedies unfolding worldwide.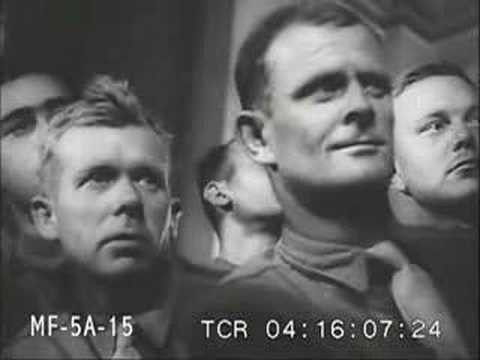 Pope Benedict has decreed Pope Pius XII Venerable which moves the hero Pope of World War II closer to sainthood.  I deem Pope Pius XII a hero because, confronting one of the cruelest tyrants in the lamentable chronicles of human crime, he saved hundreds of thousands of potential victims.  Millions of people alive today owe their lives to the actions of Pius XII.  Jewish historian Martin Gilbert, the world's foremost authority on Sir Winston Churchill, and one of the most highly regarded historians of the World War II era, has stated as follows:
"Gilbert replied: "Please read my new book, 'The Righteous.' I've written extensively there about the Catholic Church, some of whose leaders played a remarkable part in the rescue of Jews, many of whose priests and [...] ordinary Catholics played a remarkable part."
"The Pope himself was denounced by Dr. Goebbels" — the Nazi propaganda minister — "for having taken the side of the Jews in the Christian message, in December 1942, where he criticized racism," Gilbert said.
He continued: "The Pope also played a part, which I describe in some detail, in the rescue of three-quarters of the Jews of Rome, at very short notice, when the SS came in and tried to round up all 5,000, at least 4,000 of whom were given shelter in the Vatican itself and other Catholic places. …
"So I hope that my book can restore, in a way, on the foundation of historical fact, the true and wonderful achievements of Catholics in helping Jews during the war." Continue reading →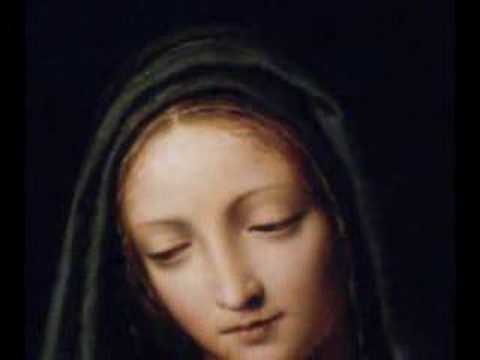 Encyclical Promulgated on 8 September 1953
To Our Venerable Brethren, the Patriarchs, Primates, Archbishops, Bishops, and other Local Ordinaries in Peace and Communion with the Apostolic See.
Venerable Brethren, Health and Apostolic Benediction.
1. The radiant crown of glory with which the most pure brow of the Virgin Mother was encircled by God, seems to Us to shine more brilliantly, as We recall to mind the day, on which, one hundred years ago, Our Predecessor of happy memory Pius IX, surrounded by a vast retinue of Cardinals and Bishops, with infallible apostolic authority defined, pronounced and solemnly sanctioned "that the doctrine, which holds that the Most Blessed Virgin Mary at the first moment of her conception was, by singular grace and privilege of the Omnipotent God, in virtue of the merits of Jesus Christ, Savior of the Human race, preserved from all stains of original sin, is revealed by God, and therefore to be firmly and resolutely believed by all the faithful." (Dogmatic bull Ineffabilis Deus, of 8 Dec. 1854.)
2. The entire Catholic world received with joy the pronouncement of the Pontiff, so long and anxiously awaited. Devotion of the faithful to the Virgin Mother of God was stirred up and increased and this naturally led to a great improvement in Christian morality. Furthermore, studies were undertaken with new enthusiasm, which gave due prominence to the dignity and sanctity of the Mother of God.
3. Moreover, it seems that the Blessed Virgin Mary herself wished to confirm by some special sign the definition, which the Vicar of her Divine Son on earth had pronounced amidst the applause of the whole Church. For indeed four years had not yet elapsed when, in a French town at the foot of the Pyrenees, the Virgin Mother, youthful and benign in appearance, clothed in a shining white garment, covered with a white mantle and girded with a hanging blue cord, showed herself to a simple and innocent girl at the grotto of Massabielle. And to this same girl, earnestly inquiring the name of her with whose vision she was favored, with eyes raised to heaven and sweetly smiling, she replied: "I am the Immaculate Conception." Continue reading →
The Catholic Church has always had a bull's-eye attached to it, and in truth many of us wouldn't want it any other way, for when we are almost universally loved, as has happened a few times in the last 40 years we have become "of the world," instead of suffering for the world."  Lately, during the pontificates of Pope John Paul II and now Pope Benedict XVI dark forces have gathered at the gates of truth attacking the Church for a variety of long held beliefs.  These beliefs can range from the theological to the social. However, following the US Election of 2008 a tidal wave seems to have inundated the Church from the mainstream media, the political realm and even the entertainment world. The Church's 2,000 year old teachings and beliefs have been attacked in the United States and Western Europe from elected officials, the mainstream media and well known entertainment celebrities. Some of the faithful have become discouraged and questioned me as to how the thesis of my book, The Tide is Turning Toward Catholicism, could possibly be true in light of this news.
The truth of the matter is that against this troubling backdrop the Church continues to grow around the world, especially in African and Asia but even in North America, where much of the onslaught against the Church has emanated. Seminaries and Mother Houses often have no room for those pursuing a vocation and those young African and Asian men and women are often sent to the US or Europe to explore their vocation. Even in the US and pockets of Europe seminaries are experiencing a mini boom. One seminary rector told me that in the 40+ plus years of being affiliated with the Church, he has never seen a longer sustained period of top notch orthodox minded young men coming in and being ordained as he has seen in the last 10 years. Perhaps this is why the powers that be are so angry.
It seemed the US midterm Election of 2006 emboldened the cause of those militant liberals and secularists who have contempt for much of what orthodox minded Catholicism holds dear. Following the results of the Election of 2008, many pundits proclaimed the results as a sea change for America. Agnostics and atheists gleefully announced that a world where religion and especially conservative or orthodox minded Catholicism held sway was being replaced by a humanist brand of religion where age old teachings were replaced by the ideas of "enlightened" religious leaders, agnostic thinkers, and pop culture celebrities. It seemed this new brand of liberal thinker was less idealistic than their 1960s peers and displayed an anger and hostility that was a far cry from the utopian idealism displayed some 40 years ago. Yet, beneath the surface and below the radar screens of many news organizations, lies the hope of the Catholic faithful who hold on to the ideas  imparted by Christ, His Apostles, Popes, Bishops, Priests, Women Religious, Saints and holy laymen and laywomen throughout the centuries. Continue reading →
In 1957 comedian Red Skelton was on top of the world.  His weekly comedy show on CBS was doing well.  He had  curtailed the drinking which had almost derailed his career.  Not too shabby for a man who had started out as a circus and rodeo clown and who was now often called the clown prince of American comedy.  He and his wife Georgia had two beautiful kids:  Richard and Valentina Maria.  Then the worst thing in the world for any parent entered into the lives of Red and Georgia Skelton:  Richard was diagnosed with leukemia.  Unlike today, a diagnosis of leukemia in a child in 1957 was tantamount to saying that Richard was going to die soon.  Red immediately took a leave of absence from his show.  CBS was very understanding and a series of guest hosts, including a very young Johnny Carson, filled in for Skelton during the 1957-1958 season.
Adolph Hitler's evil twin in terror, Joseph Stalin, once remarked "How many divisions has the Pope?".  This was done in response to the  future saint Pope Pius XII's[1] disapproval of his policies.
Well it wasn't a mocking tone nor was it a sarcastic remark in reference to the Vatican.  It was a serious concern to the 'meddling' of the Catholic Church in thwarting Communism's attempt at world domination.  Stalin was well aware of the tremendous moral power that the Vatican wielded and Vladimir Lenin implemented the full power of the KGB and the eastern bloc spy agencies to monitor and undermine the mission of the Catholic Church.
A new non-fiction book by John Koehler titled, Spies in the Vatican, has recently come out that documents the final twenty years of the Cold War and how it played out as the Soviet Union and their allies infiltrated the Vatican.
Here, in my opinion, is one of the more profound observations on film about the Catholic Church and History.  The evil that men do make many a blood stained page of History, but the Church survives throughout History as Caesars, Emperors, Kings, Prime Ministers, Presidents, Commissars, Fuhrers, Caudillos, Duces, General Secretaries, would be fake messiahs, etc, pass away.
The Scarlet and the Black (1983) is one of the better films dealing with the Catholic Church.  Gregory Peck is brilliant as Monsignor Hugh O'Flaherty, the Scarlet Pimpernel of the Vatican, who during World War 2, hid 4000 escaped Allied POWs and Jews from the Nazi occupiers of Rome.  Christopher Plummer gives the performance of his career as Obersturmbanfuhrer (Colonel) Herbert Kappler, the head of the Gestapo in Rome.  John Gielgud gives a stunningly good performance as Pius XII.  At one point when he confronts a Nazi delegation he merely stares at them with steely disdain until they get the hint and leave.  I imagine the actual Pius XII used a similar look of disdain when, on March 11, 1940, his response to a complaint by the Nazi  Foreign Minister Joachim Von Ribbentrop that the Church was siding with the Allies, was to read to Von Ribbentrop a long list of atrocities committed by the Nazis in Poland, which had been compiled by the Church.  This is a superb film that should be seen by every Catholic.
[Updates at the bottom of this posting]
Ecumenism today is in a sorry state.  Most Protestant denominations have splintered off to the point that dialogue has become pointless.  Only the Orthodox offer any hope of reunion with us, but that is a distant land where we are struggling to navigate towards.
In the meantime too many well-intentioned Catholics yell "Ecumenism! Ecumenism!" yet they know not what they say nor do.  Heck, they can't even explain it themselves.
For example I've stopped attending Taizé services because the only people that attend them are other Catholics.  If it was intended to bring our separated brothers in Christ together then I failed to see a single one of them attend in the three years that I have been going.
Ecumenism, whatever that means anymore, is a dead cat.  It's going nowhere because it has no idea what it is.  Hence the forty years of fruitless labor has produced nothing to celebrate.
Following up an earlier post I made here at The American Catholic, I wanted to see how the beatification process for Pope Pius XII was coming along. The Catholic News Agency reported on June 22:
Fr. Peter Gumpel S.J., the priest leading Pius XII's beatification process, said at a conference in  Rome last week that Pope Benedict XVI was "impressed" by concerns that Jewish relations could be marred by a declaration of the World War II era Pope as a Servant of God.
I understand the necessity of playing this delicate game, but at the core of this controversy is historical truth. It saddens me to no end that so many Jews – and plenty of Catholics and secular commentators as well – are willing to believe the worst about Pius XII when there is so much evidence that not only casts doubt on the "Hitler's Pope" argument, but actually obliterates it. There have been some new developments this year that only make the defense of Pius XII easier, and the complaints of his critics even more detached from honesty and reality.
What do many communists and many advocates of laissez-faire capitalism share in common? Both claim that their ideologies have never been given a fair shake, both claim that their ideologies are based upon immutable laws of either historical progress or human behavior, both reject 'real world' examples that supposedly show the error of their views, and both believe that only their ideological visions will lead to a future worth living in.
Joseph Susanka of Inside Catholic posted about an account of Pope Benedict's speech at the Yad Vashem Holocaust Memorial. Apparently, some Jews are upset that the Pope did not 'apologize' for the Church's alleged complacency and indifference during the Holocaust. They also wanted the Pope to apologize on behalf of Germany, as a German.
These expectations, demands, and the outrage that follows when they are not met, are preposterous. Most of it revolves around the 'Pius Wars', claims that Pope Pius XII was either indifferent to, or worse, complicit in the Nazi genocide of the Jewish people. The historical record reveals the falsehood of this claim. How is it that in 1943 the following statement could appear in TIME magazine?
But no matter what critics might say, it is scarcely deniable that the Church Apostolic, through the encyclicals and other papal pronouncements, has been fighting against totalitarianism more knowingly, devoutly and authoritatively, and for a longer time, than any other organized power.
Salvete AC readers!
Here are today's Top Picks in the Catholic world:
1. The HOT rumor of the day is that "Father John Jenkins, the president of Notre Dame, is in Washington today (Tuesday) for an unannounced meeting at the White House."
Is he personally visiting with President Obama to offer his sincere apologies for rescinding the invitation to speak at the commencement?  Rescind the honorary law degree?  Ask for a job after he gets fired?
Your guess is as good as mine.
Phil Lawler of Catholic World News received a report from a reliable source of Fr. Jenkin's unannounced visit to the White House and they cannot confirm this report yet.
In other news, this past Monday Fr. Jenkins expressed his profound pride in honoring the most pro-abortion president in U.S. history.
2. Have you seen Fr. Dwight Longenecker's updated and revised blog?  It is awesome!
3. Even though the 2012 U.S. presidential elections are three years away we can dream and speculate who we would like to run for office between either a Democratic or Republican candidate (or even a legitimate third party candidate).  One name that has become quite intriguing to me is the former U.S. Representative from Georgia, Newt Gingrich.  His mea culpa of his previous marriages, his incredible intellect, speaking skills, and his recent conversion to our beautiful Catholic faith makes him my favorite for now.