USCCB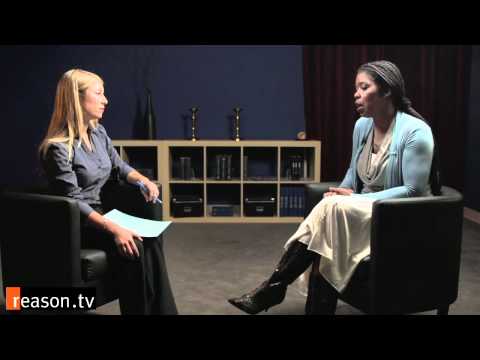 A fascinating article in the Wall Street Journal by economist Antony Davies and Catholic theologian Kristina Antolin:
Someone is twisting the Catholic Church's teachings on caring for the poor, but it isn't Paul Ryan. His controversial budgetary ideas demonstrate that he has a better grasp of Catholic social thought than do many of the American Catholic bishops.
The culmination of centuries of theological and philosophical thought, the church's teachings cannot simply be satisfied by a government edict to "feed the poor." Commanding "Let there be light!" works fine for God, but for mortal beings, edicts don't carry the same punch.
The U.S. Conference of Catholic Bishops has long supported government interference in the economy as a means to help the poor. But we suspect the bishops haven't fully thought this through: If God really did favor a top-down approach to poverty reduction, why wouldn't He establish a government with the power to wipe away poverty on demand instead of leaving things to chance and the possibility that someone like Mr. Ryan would come along and mess up His plans?
Perhaps we dehumanize the poor when we treat them as nothing more than problems to be solved, and we dehumanize the rich when we treat them as wallets to be picked.
Wealth and poverty are catalysts for bringing the rich and the poor together in community, and community is the hallmark of the church's mission on Earth. Government is not community. Government is one of community's tools, a coercive one we use when it is necessary to force people to behave in ways they would not otherwise behave voluntarily. Continue reading →
"Put you on the armour of God, that you may be able to stand against the deceits of the devil.  For our wrestling is not against flesh and blood; but against principalities and powers, against the rulers of the world of this darkness, against the spirits of wickedness in the high places. Therefore, take unto you the armour of God, that you may be able to resist in the evil day and to stand in all things perfect"  Epistle of St. Paul to the Ephesian 6: 11-13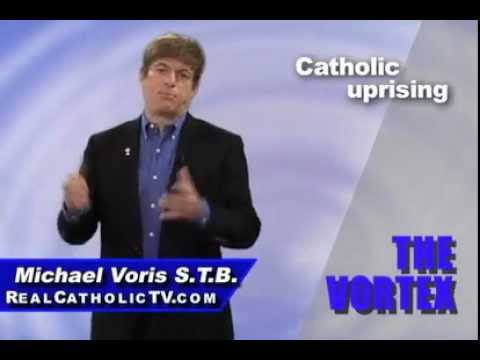 Mr. Voris is exactly right.  The American bishops are asking for a fight after having failed to feed, train and arm their military.  There is no way a single letter, as well intentioned and necessary as it is, read from the pulpit on a single Sunday, urging us to call our elected representatives, is going to save our freedoms and protect our right to practice the faith that Christ handed to us.  It will not help catechize the silly young woman mentioned in the Real Catholic video, nor will it educate the nation as to why the Church teaches abortion, artificial contraception and sterilization are evils.
I hate to say this but in many ways the bishops almost deserve to be ignored. Truth be told, they have lost an immense amount of respect among the devout laity (the non-devout obviously having no respect for them). This is not a loss of respect for the position,  but for the men and the way they hold it; weak and timidly.  The result is a wasteland of liberalism and heresy that is to be found in so many parishes across our nation.  Now, after having the President of the US attempt to force them into committing mortal sin, they want the help of those few who actually believe, practice and uphold the faith to come to the rescue. Continue reading →
President Obama mocked Catholic bishops at a St. Louis fundraiser last night as he was touting the new Health & Human Services regulations that would require Catholic institutions to go against the teachings of Jesus.
"Darn right!" an audience member at the fundraiser shouted as Obama described the regulation.

"Darn tooting!" Obama said back.
The contempt that President Obama has shown towards Christians is almost palpable.
This is a man that worships himself on Sundays by lifting weights instead of attending a Church service.
It is becoming imperative that President Obama needs to be voted out of office next year due to this incident and many other policies that he has implemented.
In an address in Ireland for the 2011 report by Aid to the Church in Need on Christian persecution, Archbishop Bashar Warda of northern Iraq did not mince words about the plight of Christians and other non-Muslims  in his country. Christians in Iraq face "near genocide" due only to their non-Muslim status as the Iraqi government muddies the waters of jurisprudence.
What we Iraqis are suffering is a crisis in cultural change. We are living in a region which cannot decide if it is for democracy or for Islamic law. It cannot decide if it is for the rights of human beings to live in freedom in all its exciting and challenging forms, or if it is for the control of the spirit and the minds of its people.
Since 2003, roughly a million Iraqi Christians have either fled their native homeland or been massacred. The damage wrought by Islamists has also taken its toll on Christian buildings dedicated to serving and uplifting the downtrodden.
Now I would like to talk to you about the systematic bombing campaign of Iraqi churches. The first Iraqi church was bombed in June, 2004 in Mosul. Following that event, successive campaigns have occurred and a total of 66 churches have been attacked or bombed; 41 in Baghdad, 19 in Mosul, 5 in Kirkuk and 1 in Ramadi. In addition, 2 convents, 1 monastery and a church orphanage was bombed.
While Islamists have insisted on blowing up, killing, or otherwise suppressing everything and everyone identified as Christian in Iraq, the Church there has been seeking to build. In January, it was announced that the Church, with the assistance of Aid to the Church in Need, would minister to the Christian community in northern Iraq, the area Christians are fleeing to, by building a university and a hospital.
Archbishop Bashar Warda of Erbil said both schemes would provide jobs, training and other opportunities for thousands of Christians flooding into the relative security of Kurdistan, away from the religious violence, especially in Baghdad and Mosul.

Speaking after a committee of faithful and clergy met to advance the schemes, Archbishop Warda said: "The plans we have been developing over the past few months are symbols of hope for the Christian presence in our country."
Christians defend life, education, employment, and religious freedom while Islamists seek only to destroy them. This is an all too familiar theme that has not been missed by Cardinal O'Brien of Britain.
Father Scott Hurd serves as the liaison with the USCCB for the implementation of the Apostolic Constitution, Anglicanorum Cœtibus here in America.  He has been looking at the options available to all Anglican groups in establishing a U.S. Anglican Ordinariate.
The U.S. Conference of Catholic Bishops created an ad hoc committee led by Donald Cardinal Wuerl last September that was charged with assisting the Congregation for the Doctrine of the Faith (CDF) in implementing the apostolic constitution Anglicanorum Cœtibus.
Today Father Hurd concelebrated Mass at Our Lady of Walsingham (OLW) Anglican Use Church as part of his visit to Houston.  After Mass there was a tiny reception outside the church which was followed by a short talk with a question and answer period for the parishioners of Our Lady of Walsingham.
Some major points that were learned today concerning the process as to where we are in possibly establishing a U.S. Anglican Ordinariate.  Please note that none of this official.:
In a January 31 press briefing, White House press secretary Robert Gibbs offered the first acknowledgement from the Obama Administration that the White House wants the Muslim Brotherhood, which spawned both Hamas and Al Qaeda, to have a place at the table as Egypt seeks to form a new government. Meanwhile, there has been continued silence on whether or not the Christians in Egypt should have any voice. Never before has this silence been so deafening as now.
As the Egyptian military launches RPGs against Christian monasteries, there remains no word from President Obama on the basic human rights of Christians. So, too, there remains no reporting in the Western "mainstream media" about these attacks even as Christians have marched to Tahrir Square to request religious freedom. Further, this morning comes news that Al-Qaeda leader Ayman Muhammad Rabaie al-Zawahiri has called for violence against Christians in Egypt. Why does the Obama Administration acknowledge the voice of the Muslim Brotherhood in Egypt but ignore the voices of Christians, in the midst of this brutal assault? Is it due to incompentence? Or is the Obama Administration more sympathetic to Islamists than to Christians? It's a question that deserves to be answered clearly.
Nina Shea reports this morning about a letter from an Egyptian friend stating that Al-Qaeda leaderAyman Muhammad Rabaie al-Zawahiri has decided to take a strong leadership role, if you will, regarding Christians in Egyptian society.
Al-Qa'ida's number two leader . . . Egyptian born Ayman al-Zawahiri has issued (actually yet to be released!!!!) a three-part message commenting on events in Egypt. In his second part of the message series, Zawahiri spends considerable time inciting violence against Coptic Christians and the Coptic Church. Zawahiri stated that Copts were one of the main problems leading to the situation facing Egypt today.
The Washington Post reports that the Egyptian military cabinet, which many who are concerned about radical Islam had hoped would maintain power when Mubarak stepped down, has "reshuffled" its membership. While two of these new members are Coptic Christians, the situation remains fluid as "tens of thousands" of protesters in Tahrir Square are demanding continued "reform" of the  military cabinet. Clearly, it is no longer reasonable to give any kind of blanket approval to Egypt's military cabinet as it is unknown what loyalties will be in the hearts of those who ultimately populate it. Meanwhile, as noted, troops on the ground are wreaking havoc on the Christian community in Egypt. The future of Christians in Egypt appears painfully hopeless in the face of these changes.
It is important to consider that al-Zawahiri is an Egyptian who was trained from his youth in the Muslim Brotherhood. He is the grandson of Rabi'a al-Zawahri, the former grand imam at Cairo's Al-Azhar University which has been described as the "world's leading center of Sunni Islamic thought". Just prior to the Egyptian uprising, the top scholars at Al-Azhar University broke off dialogue with the Vatican in protest of Pope Benedict XVI's protest of the massacre at Our Lady of Deliverance Church in Alexandria.
In specifically supporting a Muslim Brotherhood presence in Egypt's government, President Obama has effectively aligned himself with Ayman al-Zawahiri and Al-Qaeda against the Christians of Egypt who are today under continued attack even in the Coptic monasteries. Considering, too, the presence of Muslim Brotherhood front groups right here in America, whose representatives can be found rubbing elbows with the President, making a joint statement for "tolerance" with some of our American Catholic bishops, and continually defended by the President's leftist political base, how can we not be alarmed?
On January 7, 2010, President Obama said, "We are at war; we are at war with al Qaeda." Americans certainly understand that we are at war with al Qaeda, but with his offering of support for the Muslim Brotherhood, an ally of Ayman Muhammad Rabaie al-Zawahiri who calls for the murder of Christians, we must ask, does President Obama prefer Al Qaeda to the Christians of Egypt?
We deserve a clear answer to that question.
This weekend, February 7-10, the U.S. Conference of Catholic Bishops (USCCB) is sponsoring the "Catholic Social Gathering" where prominent anti-Catholic bigots and progressives speak about social justice issues.
All this being sponsored by the USCCB and advertised as a Catholic event.
Here are some highlights by PewSitter.com:
-Fr. Thomas Reese, who was forced to resign as editor of America Magazine by the Vatican for his refusal to stop publishing articles which question church orthodoxy on issues like contraception, human embryonic stem-cell research, same-sex marriage, homosexual priests, mandatory clerical celibacy, and whether Catholic politicians who support abortion rights should be given communion

-Diana Hayes, professor of systematic theology at Georgetown University and noted speaker for Call to Action, the "Catholic" dissident group. Hayes is a homosexuality activist who wrote a book espousing liberation theology, calls for women's ordination and promotes same-sex "marriage."

- Page six of the official "Catholic Social Gathering" program gives a schedule for the Catholic Labor Network Gathering. USCCB exec John Carr is scheduled to join Paul Booth on a panel discussion. Paul Booth and his wife Heather Booth (another prominent pro-abortion activist with ties to the National Organization for Women, who helped organize a group called "JANE" in 1965 which helped young women obtain illegal abortions) founded the Midwest Academy a training institute for progressive activists.

-Paul Booth and his wife have served as host committee members for the National Organization for Women's Intrepid Awards Gala.

-Currently Paul Booth is executive assistant to the president of the American Federation of State, County and Municipal Employees. The AFSCME endorsed the pro-abortion March for Freedom of Choice, held in Washington, D.C. in 2004.
Michael Voris of RealCatholicTV.com has been doing yeoman's work, uncovering and shining a bright spotlight on the many anti-Catholic activities and persons that are done inside the USCCB.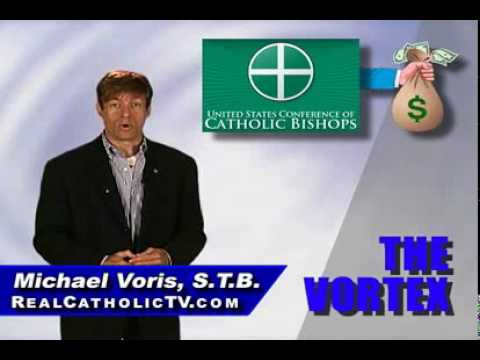 For more information on continuing developments in the growing scandals from the USCCB click here.
When Cardinal George requested that pro-life Republicans vote for the Stupak amendment to the health care bill, he was shaming conservative American legislators that they need to stand up for what they claim in public.  Cardinal George discounted reasonable Republican objections  that this was just a ploy by Nancy Pelosi to get pro-life Democrats on board knowing full well that all pro-life language would be stripped in the joint chambers conference committee.
Was Cardinal George this naive to fall for this parliamentary trick?  Can we assume he isn't this naive?
No, Cardinal George is not this naive because why would the Vatican choose him to lead a diocese?  The Vatican certainly takes its time to make wise and knowledgeable decisions don't they?  The Holy Spirit guides them in their work, granted that this is done primarily through the teachings of the Church.  Though we can be reasonable enough knowing that the Vatican wouldn't choose someone who is incompetent to be a shepherd to his flock.
The U.S. Conference of Catholic Bishops Pro-Life Secretariat just released a statement denouncing the defeat of the Pro-Life Nelson Amendment.  In addition the USCCB will not support any health care bills that diminishes the Stupak Amendment that was passed in the U.S. House of Representatives.
Here is their released statement in its entirety:
December 9, 2009
Bishops Call Vote a Grave Mistake and Serious Blow to Genuine Reform
Say the Senate Should Not Support Bill in its Current Form
Hope That House Provisions on Abortion Funding Prevail
BISHOPS DEEPLY DISAPPOINTED BY SENATE VOTE
TO TABLE NELSON-HATCH-CASEY AMENDMENT
WASHINGTON—"The Senate vote to table the Nelson-Hatch-Casey amendment is a grave mistake and a serious blow to genuine health care reform," said Cardinal Francis George, President of the United States Conference of Catholic Bishops. "The Senate is ignoring the promise made by President Obama and the will of the American people in failing to incorporate longstanding prohibitions on federal funding for abortion and plans that include abortion."
Bishop William Murphy, Chair of the bishops' Committee on Domestic Justice and Human Development, said: "Congress needs to retain existing abortion funding restrictions and safeguard conscience protections because the nation urgently needs health care reform that protects the life, dignity, conscience and health of all. We will continue to work with Senators, Representatives and the Administration to achieve reform which meets these criteria. We hope the Senate will address the legislation's fundamental flaw on abortion and remedy its serious problems related to conscience rights, affordability and treatment of immigrants."
Daniel Cardinal DiNardo defended the Church's involvement in removing abortion from the House version of the health care bill after a storm of criticism was leveled against the U.S. Conference of Catholic Bishops (USCCB) of "lobbying" concerning the last minute addition of the Stupak Amendment.
"We would say: If you call it lobbying, we're lobbying on moral issues that relate to the public square and we feel we have, as religious leaders, a place in that debate with others,"
Cardinal DiNardo became chair of the Committee on Pro-Life Activities at the USCCB.  He is also the ordinary of the Archdiocese of Galveston-Houston.  His Eminence represents a growing cadre of bishops that are leading their flocks out of the wilderness bravely in a fallen world.
All throughout 2009 many bishops have entered the national debate in regards to defending fundamental moral values and rectifying misinformation from wayward Catholics in political life.  This year seems to be the year the bishops found their voice.  Not since Francis Cardinal Spellman graced the New York Archdiocese have we seen the faithful being led with strong ecclesial leadership from all parts of the country.
Ed Stoddard of Reuters' religion blog Faithworld carries a roundup of the skirmish between Congressman Patrick Kennedy, the son of the late Senator Edward Kennedy, has claimed that Rhode Island Bishop Thomas Tobin.
In conclusion, Stoddard asks:
This leads to a question about the consistency of views in the U.S. Catholic Church leadership. The Church opposes abortion and therefore liberal politicians who support abortion rights risk being refused communion. The Church supports a healthcare overhaul that would make the system more equitable. So does a conservative Catholic politician who opposes this reform risk being denied communion for ignoring the Catholic social teaching that justifies it?

How about support for capital punishment, which the Vatican says is unjustified in almost all possible cases, or for war? In the build-up to the Iraq war, Pope John Paul was so opposed to the plan that he sent a personal envoy to Washington to argue against it. Did bishops threaten any measures against Catholic politicians who energetically supported that war despite Vatican opposition?
The author's questions reveal an elementary ignorance concerning the moral issues in question and their relationship to varying levels of Church teaching. While I am disappointed by his answer (Faithworld is generally one of the better and more educational "religion blogs" in the secular media), it is understandable — as even many Catholics find themselves confused on this matter. Continue reading →
Extremist Democrats and liberals are hailing Harry Reid's Health Care bill as a victory for pro-abortion activists.  Though
the United States Conference of Catholic Bishops (USCCB) has called it "completely unacceptable".
…Richard Doerflinger, associate director of the bishops' conference Secretariat of Pro-Life Activities, said Reid's "is actually the worst bill we've seen so far on the life issues."

He called it "completely unacceptable," adding that "to say this reflects current law is ridiculous."