Unintentional Humor
Former president Bill Clinton can add Father of the Year to the many awards he's garnered in his decades of public service.
The National Father's Day Council, which has been giving out such an honor for 72 years, has named Clinton one of its recipients for 2013.
"With the profound generosity, leadership and tireless dedication to both his public office and many philanthropic organizations, President Clinton exemplifies the attributes that we celebrate through the Father of the Year award," said Dan Orwig, chairman of the National Father's Day Committee. Continue reading →
Eliana Johnson at National Review Online helps explain why college costs a gazillion dollars:
A construction crew working on the campus of Ohio's Sinclair Community College was forced to halt work until it removed a "Men Working" sign that was deemed "sexist" by a college administrator. A spokesman for the college told National Review Online that the incident, which occurred on November 21, stemmed from the school's "deep commitment to diversity," and that it takes that commitment "very seriously."  Continue reading →
Will Smith, Obama supporter and proponent of the rich paying more in taxes, is stunned to learn that under the tax proposal of the newly elected Socialist President of France,  Francois Hollande, he would be paying 75% of his income in taxes.  Hollyweird celebrities do tend to live in a bubble, and it is amusing to see their reaction when they catch a glimpse of outside reality.  Ah well, I'll probably still see Men in Black III Memorial Day weekend: Continue reading →
We get a fair amount of drive by troll comments here at The American Catholic.  One such comment appeared in the Apologias thread from a William L. Zimmerman.  Here is the comment by Mr. Zimmerman:
Mr. Obama's apology over the burning of Korans was entirely appropriate.  If you really think Muslim outrage over the incident is insincere, think back to when Mapplethorpe's "Piss Christ" art work was enough to enrage the Christian world.  I truly wish you web site would stop posing as a "Catholic" publication.  It isn't.  It's at best a political rag for the American right.  Stop misrepresenting my religion to the world.  You are as out of touch with the message of Jesus Christ as I can imagine.
In regard to the comment, a hint for Mr.  Zimmerman:  If you are going to bring up a red herring, it should have some relevance.  The banally blasphemous Piss Christ of Andres Serrano, not Maplethorpe, aroused ire largely because it received an award partially funded by the National Endowment of Arts, a taxpayer supported institution, and no one lost their life or suffered any injury in the subsequent completely peaceful protests by Christians and those art lovers who could distinguish art from a con job.  As for his critique of The American Catholic, we seem to be in good company when it comes to Mr. Zimmerman's attempt to drum us out of the Faith.
At the site Our Common Thread, the web site of Catholics United, a George Soros funded astroturf group of Catholic Anti-Catholics, Mr. Zimmerman left this observation about the Bishops: Continue reading →
Hattip to Creative Minority Report.  No, the above video is not a Daily Show spoof.  There really and truly is a Froma Harrop.  She is an editorial writer for the Providence Journal and President of the National Conference of Editorial Writers.  (I know that sounds like a spoof, but it isn't.)  The NCEW has a project to restore civility in American life, and you may read all about it here.
On August 2, 2011, Ms. Harrop delivered herself of this glittering gem of civility:
Make no mistake: The tea party Republicans have engaged in economic terrorism against the United States — threatening to blow up the economy if they don't get what they want. And like the al-Qaida bombers, what they want is delusional: the dream of restoring some fantasy caliphate in which no one pays taxes, while the country is magically protected from foreign attack and the elderly get government-paid hip replacements.
Americans are not supposed to negotiate with terrorists, but that's what Obama has been doing. Obama should have grabbed the bully pulpit early on, bellowing that everything can be discussed but America's honor, which requires making good on its debt obligations. Lines about "we're all at fault" and "Republicans should compromise" are beyond pathetic on a subject that should be beyond discussion.
That the Republican leadership couldn't control a small group of ignoramuses in its ranks has brought disgrace on their party. But oddly, Obama's passivity made it hard for responsible Republicans to control their destructive children. Continue reading →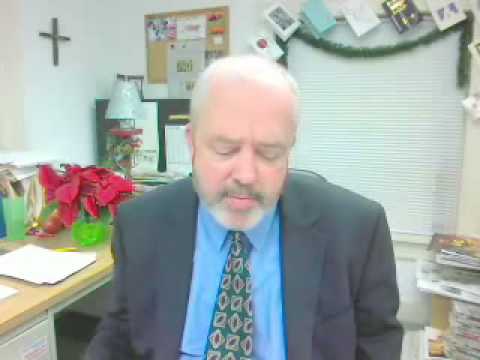 Having sat through some pretty dreadful masses since Vatican II, I guess I have a wee bit of schadenfreude right now.  The National Catholic Reporter has an editorial that has to be seen to be believed.  This is a choice paragraph:
The Vatican issued new translation guidelines, Liturgiam authenticam, in 2001, reorganized ICEL to report not to the English-speaking bishops but to the Curia, and appointed a committee, Vox Clara, to advise it on the approval of English translations. All this was done ostensibly to ensure the authenticity of the translation, but it was clear from the beginning that a clerical, imperial ideology was being imposed on the translation. The poetry of language and beauty of prayers were secondary concerns.
Hattip to commenter RL for alerting me to this.  Father Z directs us to Chiesa for some information about the confusion surrounding the release of Towards Reforming the International Financial & Monetary Systems in the Context of Global Public Authority:
Over at Chiesa, there is a piece about the new, confused "white paper", as I prefer to call it, from the Pontifical Council for Justice and Peace.
Too Much Confusion. Bertone Puts the Curia Under Lock and Key

The document of "Iustitia et Pax" on the global financial crisis is blasted with criticism. The secretary of state disowns it. "L'Osservatore Romano" tears it to shreds. From now on, any new Vatican text will have to be authorized in advance by the cardinal [Imagine!  The left hand knowing what the left hand is doing!]


by Sandro Magister

ROME, November 10, 2011 – Precisely when the G20 summit in Cannes was coming to its weak and uncertain conclusion, on that same Friday, November 4 at the Vatican, a smaller summit convened in the secretariat of state was doing damage control on the latest of many moments of confusion in the Roman curia. [You would think they'd be getting good at damage control.]

In the hot seat was the document on the global financial crisis released ten days earlier by the pontifical council for justice and peace. A document that had disturbed many, inside and outside of the Vatican.

The secretary of state, Cardinal Tarcisio Bertone, complained that he had not known about it until the last moment. And precisely for this reason he had called that meeting in the secretariat of state.  [But... wait.  That means he saw it before it was released.  Or did I get that wrong?]

The conclusion of the summit was that this binding order would be transmitted to all of the offices of the curia: from that point on, nothing in writing would be released unless it had been inspected and authorized by the secretariat of state.  [Interesting in principle, I suppose.  But the Secretariat of State is already the über-dicastery of all dicasteries.  Perhaps the Suprema, the CDF ought to be involved.] Continue reading →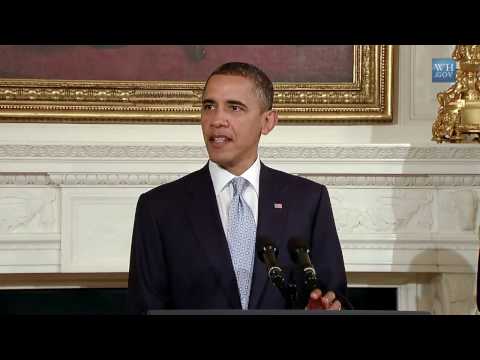 AS I PASS through my incarnations in every age and race,
I make my proper prostrations to the Gods of the Market Place.
Peering through reverent fingers I watch them flourish and fall,
And the Gods of the Copybook Headings, I notice, outlast them all.
We were living in trees when they met us. They showed us each in turn
That Water would certainly wet us, as Fire would certainly burn:
But we found them lacking in Uplift, Vision and Breadth of Mind,
So we left them to teach the Gorillas while we followed the March of Mankind.
We moved as the Spirit listed. They never altered their pace,
Being neither cloud nor wind-borne like the Gods of the Market Place,
But they always caught up with our progress, and presently word would come
That a tribe had been wiped off its icefield, or the lights had gone out in Rome.
Mel Gibson's latest flick,
The Beaver
, opened to dismal ratings.  Go
here
to read the details.  The movie stars Mel Gibson and a beaver hand puppet (no joke, although it should be).  Jodie Foster is also around for the downhill ride and she directed the picture.  Maybe Mel should have had the Beaver direct it.
Continue reading
Who was delivered up for our sins, and rose again for our justification.
Saint Paul, Romans 4:25
Jamie Manson of the National Catholic Fishwrap Reporter doesn't think much of the dogma of the Catholic Church that Christ died for our sins, viewing that as a silly pre-Vatican II guilt trip.  Unfortunately for her, two of the finest masters of the art of fisking decided to take notice of her scribblings.
First up, Christopher Johnson at Midwest Conservative Journal who I have designated Defender of the Faith because of the number of times, he, a non-Catholic, has taken up the blogging cudgels in defense of the Faith:
Here's another.  At the National Catholic Reporter, Jamie Manson doesn't want to know what happened on Good Friday as much as she wants to know why it happened:
I've had more than one Catholic who grew up either before or on the cusp of Vatican II tell me horror stories of how they were taught that Jesus died because of their sins.
"Horror stories of how they were taught that Jesus died because of their sins."  I think you already know where Ms. Manson is going with this.
This was a particularly heavy-handed way for priests and nuns to lay an even thicker coat of guilt on impressionable Catholic school children. Because they were sinners, Jesus had to suffer and die to redeem them. It was one rendering of the traditional theological interpretations of the crucifixion — that Jesus had to die to fulfill the Scriptures and that his death atoned for the sins of the world.
Get ready for the customary condescending pat on the head.
I know that countless people throughout the centuries have found profound, life-changing and even comforting meaning in this understanding of the Cross.
Since Ms. Manson has much more important fish to fry(see what I did there?), she'll let the rest of you have your little legend.
But I've often felt that if we immerse ourselves in the accounts of Jesus' arrest, passion, and death as told by the four Gospels, these texts can broaden and deepen our understanding of the crucifixion.
I don't know how much deeper one needs to go than getting one's sins taken care of so that one can go home to the Father.
It can help us make meaning of so much of the anguish that we witness in our world and in our church.
I stand corrected.  Jesus died the most horribly agonizing death that it is possible to imagine in order to "help us make meaning of so much of the anguish that we witness in our world and in our church."  Got it.
Me, I've never ever been able to "make meaning" of diseases, wars, genocides, famines, earthquakes, tsunamis and other tragedies with their attendant human suffering.  I guess I'm not trying hard enough.
When I read the passion narratives of the Gospels, I don't hear simply that Jesus suffered and died for our sins. Rather, I hear the four evangelists very clearly say that Jesus' suffering and death was the will of those who conspired against him — those whose political systems he had undermined, those whose religious convictions he had offended.
Glad we've finally cleared that up.  Neither Romans nor Jews killed Christ.  It was the Republican Party and the religious Right.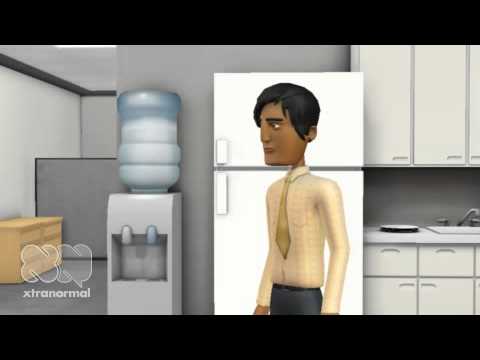 For additional comedy relief, here is a video put out by a group supporting Obama for president detailing Obama's opposition to the war in Iraq.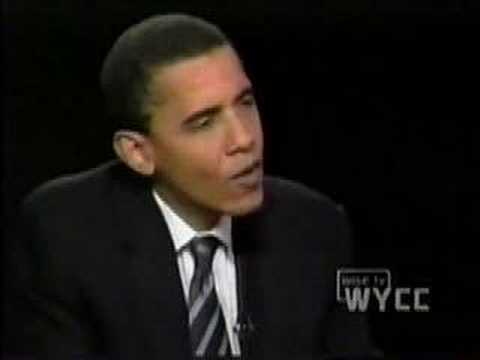 You know, I think quite a few of the easy marks who voted for Obama will regret eventually having voted for him, perhaps none more so than those who voted for him because they actually believed that he was a peacenik.
Why, perhaps even Morning's Minion at Vox Nova, who wrote the paragraph below, will someday realize that Obama played him like an accordion: Continue reading →