U.S. Congress
Last night all but one, who voted present, of the House Republicans voted in favor of the Stupak Amendment in spite of knowing that its passage made likely the final passage of ObamaCare.  Here is a statement of the House Republican Leadership issued last night before either the Stupak amendment or ObamaCare was passed:
House Republican Leader John Boehner (R-OH), House Republican Whip Eric Cantor (R-VA) and House Republican Conference Chairman Mike Pence (R-IN) issued the following statement in support of an amendment offered by Representatives Bart Stupak (D-MI) and Joseph Pitts (R-PA) that would prohibit federal funding of abortions under the House Speaker Nancy Pelosi's (D-CA) health care plan: "We believe in the sanctity of life, and the Stupak-Pitts Amendment addresses a moral issue of the utmost concern. It will limit abortion in the United States. Because of this, while we strongly and deeply oppose the underlying bill, we decided to stand with Life and support Stupak-Pitts.
I know that some of my fellow contributors and some of our regular readers are dismayed with the passage of "Obamacare", or if you like, health care reform, by the House of Representatives. Personally, I think the bill could have been better in a number of ways, but I don't want to get into all of that now.
The good news is, whether one supports or opposes the House bill, the Stupak amendment preventing federal funding of abortion passed. Already some are predicting its demise as as the bill moves to the Senate, but again, this is besides the point I want to make.
The main reason this is good news in my view is that it demonstrates the seriousness with which the pro-life movement must be taken by the political leaders of our nation. Pro-abortion activists are outraged with the passage of the Stupak amendment, citing it as a "step backwards." I wholeheartedly agree: it is a major step backwards for the Culture of Death, and a significant advance for the Culture of Life.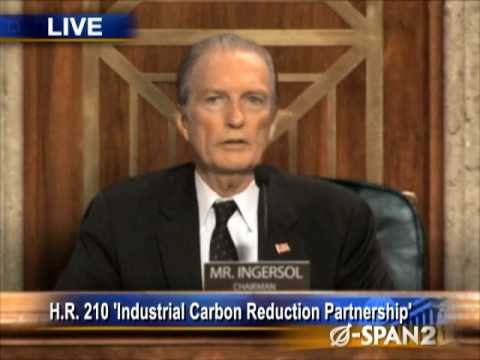 From the only reliable source of news on the net, the Onion.  I wonder how the bat would vote on ObamaCare?
A few years ago my wife and I awoke in the middle of the night to a bat flying around our bedroom,  the only time we have seen  a bat in our house.  We turned on the overhead light and the bat began to circle it at top speed.  We opened the bedroom window, but the bat seemed to be having too much fun circling our light.  I grabbed a towel from our bathroom, and, hearkening back to the "towel wars" I participated in during high school a bit over three decades ago, I snapped the towel at the bat.  The creature fell stunned on our bed.  I threw the towel over the bat, and unceremoniously tossed towel and bat out the window.  The next morning I retrieved the towel.  No bat was lying on the ground, so I assume it went on its bat way unscathed.
That was my one and only run in with a bat.  On the whole I would rather deal with them than the results of most Congressional legislation.
It's been an interesting week in the world of American politics.  With the arrogance of congressional Democrats and the White House attempts at discrediting a grassroots movement, the passions will certainly continue to climb after the weekend is over.
Here are some highlights from these past few days:
1. At a town hall last week in Dallas, an elderly "mob" with "manufactured" outrage questioned AARP's support for nationalized health care, asking: "Do you work for us or do we work for you?"
There were no swastika-wearing grannies at Tuesday's meeting, as House Speaker Nancy Pelosi might claim. Nor were they "taking their cues from talk show hosts, Internet rumor-mongers . . . and insurance rackets," as Senate Majority Leader Harry Reid has said.
But they were mad as hell at the perception that AARP was selling them out in the name of government-run medical insurance. That perception was not helped when the AARP town hall on the subject was shut down by the seniors outfit once the members dared to ask questions. The AARP representatives did not want to hear from the members at all. Just send in your dues, granny, and be quiet.
To read the rest of this IDB Editorial click here.
2. You've heard a lot about this crazy, scary, vicious mob on some shadowy GOP payroll. By the way the DNC, Rachel Maddow, and President Obama talk, you'd think it was a motley crue of Hell's Angels.
Let me introduce you to the mob:
Hattip to Instapundit. Democrat Congress beings are reporting here that they are encountering angry constituents at their townhall meetings.  Now why would their constituents be so angry?
Oh yeah.
There is a political storm brewing in this country of immense proportions.  If some members of Congress aren't aware of it yet, they will be after they return from the August recess.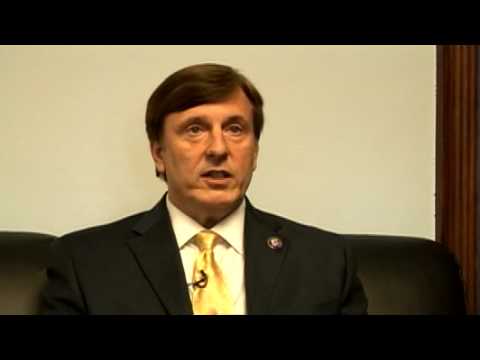 Hattip to Robert Stacy McCain at The Other McCain.  Rep. John Fleming (R. LA.) is the sponsor of House Resolution 615 which states that in the event National Health Care passes, all members of Congress who vote for it are urged to receive their health insurance under it.  This sounds like a very good idea to me.  If it is good enough for voters it should be good enough for CongressCritters.  Of course urging isn't enough.  They should be required to be subject to Obamacare if it passes.  Here is the text of the resolution.
In light of Zach's stellar posting which generated over 240 comments ranging from anarchism to Oscar Romero and which inspired a posting by Michael Denton.  These comments, although informative to a certain extent, may have detracted from the original intent of the posting.  Henceforth in regards to said activities being done on Zach's posting concerning Representative Chris Smith, I am starting a new tradition here at American Catholic, the open thread.
So feel free to comment to your hearts delight that isn't related to any other postings on this website.
The comments policy is still in place so don't forget to treat each other as brothers and sisters in Christ.
Enjoy.
A New Jersey representative was on the floor of the House last night clearly and passionately articulating the connection between state-funded health care and state-funded abortions. Sure, the House was empty and he was talking to two other Representatives. His arguments were no less compelling.
The number of abortions will dramatically increase under the coming state-controlled health care plan. This is something we need to amplify for public consideration; especially to those of a religious mindset who may be inclined to favor state-enforced health care.
I hope to find a video soon; let me know if you do!
[Updates at the bottom of his post]
Governor Sarah Palin recently announced her resignation as governor of the great state of Alaska and there has been a flurry of analysis of her motives, her character, and her future plans.  Some of this analysis were sincere, others were borderline antagonistic.
This is all occurring in the midst of an Obama presidency steering both Democratic controlled chambers of Congress that have substantially increased spending and enlarged the government to the detriment of our freedoms.  Couple this with the lack of a clear Republican plan to challenge all of this, the American people are in need of a leader to guide us out of this wilderness.
I believe Governor Palin can and should play this important role.  She stated in her final address as governor of Alaska that she wants to do what's best for her state.  If she is a person of principle and a patriot then it is logical to presume that she wants what's best for America.  And what's best for America right now is to have a strong and vigorous counterweight to the liberal agenda of President Obama and his enablers in the Congress.
The plan that Governor Palin should pursue is to proactively lead Americans to take back Congress as part of the pact with America.  She should do what then House Leader Newt Gingrich did in 1994 with the Republican Party's Contract with America that gave the Republicans control of the House of Representatives for the first time in 40 years.
American Political Theory and Constitutional Law Series, Pt. I
The American people have a history of distrust and suspicion of centralized authority. The original framework for the primitive independent-America outlined in the Articles of Confederation was not weak by accident. Even despite the clear insufficiency of the-then government under the Articles, the framers of the Constitution still found their vision of government to be a hard sell. It is fair to say their success was in finding an effective mix between the Athenian assembly and Roman Senate combined with 'checks and balance' with two other branches of government—a republic instead of a direct democracy.
In many ways, this debate has lived on. It is remarkable, particularly in recent decades, how many constitutional amendments have been given real and serious consideration by the U.S. Congress, from balanced budgets, to flag desecration, to super-majorities for taxes,  to line-item veto just begin the list in attempts to reshape the constitutional order.
For some time I have had mixed and often conflicting beliefs about this whole debate. The usual "left" versus "right" spin is, as usual, tiring. Though, I have re-engaged the matter due largely to a new found interest in the project development of Catholic legal theory. Such an undertaking on the part of Catholic law professors and legal professionals have been enormously helpful in the process of asking serious questions and finding an authentic Catholic answer to crucial questions about American government, constitutional law, and jurisprudence. This couldn't be more true than with my quarrels with the "living Constitution theory" as well as "originalism." Though it is probably still the case, to some degree, that I am troubled about answers to these questions. I have become more convinced by those who make the case (in regard to one matter) that America needs a much needed reminder: constitutional amendments should be rare and limited to issues of historic significance. The U.S. Constitution must be preserved from short-term and sudden passions. The starting point, I think, is to reiterate, as the Founding Fathers did, the merits of representation, deliberation, and conciliation.
American voters in great number say they favor change, but there is no consensus or clarity about neither the amount nor direction such change should take. Not so surprisingly, contemporary political debates do very little to educate the public about essential constitutional issues. Serious discussion is not only past due, but is vital. What is a greater threat to constitutional government than a lack of substantive public debate and public awareness? An uninformed, ignorant public is perilous to the common good and constitutional order.
The  Bankrupt the Nation Act of 2009, often erroneously called the "Stimulus" bill, fittingly passed on Friday the 13th.
Bravo to the 177 Republicans, every member of the GOP in the house, and the 11 brave Democrats, who voted against the 819 billion Bankrupt the Nation Act of 2009.  This pork laden monstrosity may well serve as an example for future historians, along with the Bailout Swindle of 2008, as the culminating acts of fiscal madness that led to the decline, at least temporarily, of the US as an economic power.  This also sends a message to the Public: " You wanted change?  This is the change you are getting."  This policy is now owned lock and stock by the Democrat party.  If it works, something I think unlikely in the extreme, they will be in power for a generation.  If it does not, 2010 and 2012 might be very good years for the Grand Old Party.  In either case, the public is going to be given a clear choice next time around.