The South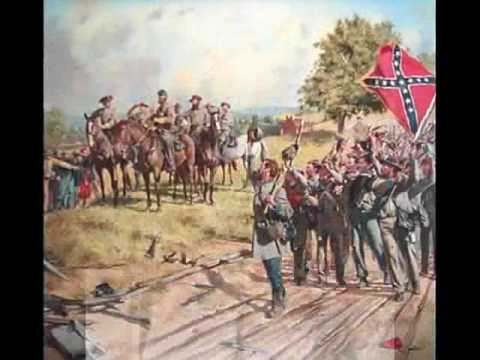 Christopher Johnson, a non-Catholic who has taken up the cudgels so frequently in defense of the Faith that I have named him Defender of the Faith, has an unforgettable look at a book written by splenetic Leftist, Chuck Thompson, who wishes that the South would secede:
It may interest you to know that a significant number of those Americans who think that Robert E. Lee's surrender at Appomattox was a devastating tragedy, maybe even most of them, reside north of the Mason-Dixon Line and probably have never been to, have no ancestors from and have no interest in visiting that large area south of it.
If a leftist Yankee travel writer named Chuck Thompson, author of Better Off Without 'Em: A Northern Manifesto for Southern Secession, ever put together a list of the worst American presidents, George W. Bush would probably come in second behind Abraham Lincoln.  In the Wall Street Journal, Barton Swaim reviews the book:
On the first page, the author wonders why the American electoral system must be "held hostage by a coalition of bought-and-paid-for political swamp scum from the most uneducated, morbidly obese, racist, morally indigent, xenophobic, socially stunted, and generally ass-backwards part of the country." You expect him to let up, to turn the argument around, to look at the other side of question. But he never does. For more than 300 pages, Mr. Thompson travels through the South observing customs, outlooks and people and subjecting them to an unremitting stream of denunciations.
The American South is certainly not above criticism or satire.  And many writers from other parts of the country or the world have visited the South and written useful and interesting books about their experiences.  Thompson, on the other hand, made up his mind beforehand and went looking for what he thought he needed to see. Continue reading →
A Profile of Daniel DiNardo
by Jeff Ziegler
On June 17, Cardinal Daniel DiNardo expressed "grave concern over the FDA's current process for approving the drug Ulipristal (with the proposed trade name of Ella) for use as an 'emergency contraceptive.' Ulipristal is a close analogue to the abortion drug RU-486, with the same biological effect — that is, it can disrupt an established pregnancy weeks after conception has taken place."
Cardinal DiNardo expressed these concerns as chairman of the U.S. bishops' Committee on Pro-Life Activities, the latest in a line of responsibilities he has assumed in recent years. As recently as 1997, he was simply "Father Dan," a 48-year-old Pittsburgh parish priest, before he was appointed coadjutor bishop of a small Iowa diocese. At the age of 54, he was appointed coadjutor bishop of Galveston-Houston, and at 58, Pope Benedict created him a cardinal — the first cardinal from a diocese in the South, and the youngest American cardinal since Cardinal Roger Mahony received his red hat in 1991.
Following the consistory of 2007, Pope Benedict appointed Cardinal DiNardo a member of the Pontifical Council for the Pastoral Care of Migrants and Itinerant People (2008) and the Pontifical Council for Culture (2009). In the fall of 2009, he assumed the leadership of the U.S. bishops' pro-life efforts. He will take part in any conclave that occurs before his eightieth birthday in 2029 and appears destined to be one of the leading American ecclesial figures of the next two decades.