Thanksgiving
From everyone here at The American Catholic we pray & hope for a very happy & joyous Thanksgiving Day to all of our faithful American readers!
– The TAC Editors
George Washington: First Thanksgiving Proclamation – D.R. McClarey
Cthlcs Count Blessings & Distribute Them – Benjamin Mann, CNA
Gratitude – Robert Royal, The Catholic Thing
On The Grace of Gratitude – Msgr. Charles Pope, AoW
Squanto, The Pilgrims, & The Pope – Father Gordon J. MacRae, Cth Exchng
Be Thankful In All Things – Patti Maguire Armstrong, Intgrtd Cth Lf
Would You Like Some Politics With Your Turkey – Donald R. McClarey
Chesterton on Giving Thanks – Mark P. Shea, National Catholic Regsiter
The Catholic Origins of Thanksgiving! – Taylor Marshall, Cntrbry Tls
Perfect Thanksgiving Has Nothing to Do with Turkey – Pat Gohn, Pths
The First Thanksgiving – Jay Anderson, Pro Eclessia
The Friday After Thanksgiving Day Indult… – Christopher J. Paulitz, RC
Eat Meat on Friday After Thanksgiving? – Fr. Z, WDTPRS?
A Tea Party Thanksgiving – Deal W. Hudson, InsideCatholic
(Hat Tip:  ThePulp.it)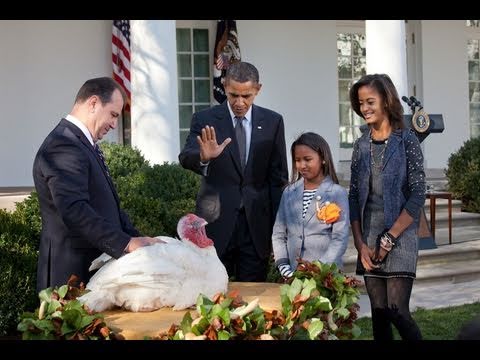 The Democratic Congressional Campaign Committee, fresh off a disastrous election campaign, believes that Americans might be discussing politics with their Turkey today.  (I can't think of a subject less likely to come up today at the McClarey Thanksgiving Dinner except for raising armadilloes for fun and profit.) 
Just in case your Republican friends or relatives at Thanksgiving try to repeat anything they've heard from Rush Limbaugh, Glenn Beck, or by reading Sarah Palin's Facebook page, we wanted to help you respond with the truth.

In the event that it does, the DCCC has a cheatsheat which you may peruse here. Continue reading →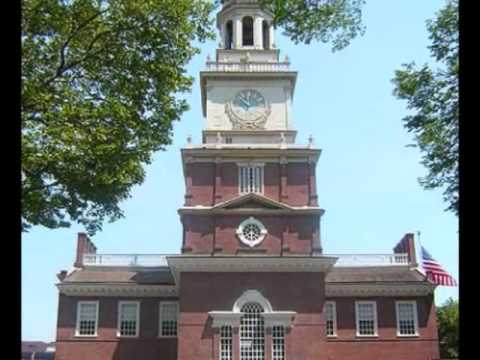 A contemplation of the compleat attainment (at a period earlier than could have been expected) of the object for which we contended against so formidable a power cannot but inspire us with astonishment and gratitude. The disadvantageous circumstances on our part, under which the war was undertaken, can never be forgotten. The singular interpositions of Providence in our feeble condition were such, as could scarcely escape the attention of the most unobserving; while the unparalleled perseverance of the Armies of the U States, through almost every possible suffering and discouragement for the space of eight long years, was little short of a standing miracle.   George Washington
The father of our nation was a religious man.  He had no doubt of the existence of God, and that He intervened in the affairs of men and nations.  Therefore it is no surprise that he originated the tradition of the last Thursday in November for Americans to thank God.  Lincoln revived the tradition in 1863 in the midst of the Civil War.  When we celebrate Thanksgiving today, we are celebrating a holiday that is at the very core of American history from the Pilgrims forward.
Continue reading →
A roundup from around the web …
1.  Jay Anderson gives us a history lesson on "The First Thanksgiving":
Every gradeschool boy and girl in the U.S. will confidently tell you that their history books say that the very first Thanksgiving on American soil took place in Plymouth, Massachusetts in 1621 when the English Pilgrims who had arrived the year before and the Patuxet Indians shared the food from their respective harvests in one great big happy feast.

As is often the case, however, the history books are wrong on this account…
2.  The Maverick Philosopher engages in a thanksgiving reflection:
We need spiritual exercises just as we need physical, mental, and moral exercises. A good spiritual exercise, and easy to boot, is daily recollection of just how good one has it, just how rich and full one's life is, just how much is going right despite annoyances and setbacks which for the most part are so petty as not to merit consideration…
3.  How Private Property Saved the Pilgrims — When the Pilgrims landed in 1620, they established a system of communal property. Within three years they had scrapped it, instituting private property instead. Hoover media fellow Tom Bethell shares some economic history.
4.  News has it that President Obama's decision whether to pardon a turkey could come at any day now!
5.  And it wouldn't be the celebration of another American holiday without a screed from the Catholic Anarchist (reaching the height of self-parody).
By the President of the United States of America.
A Proclamation.
The year that is drawing towards its close, has been filled with the blessings of fruitful fields and healthful skies. To these bounties, which are so constantly enjoyed that we are prone to forget the source from which they come, others have been added, which are of so extraordinary a nature, that they cannot fail to penetrate and soften even the heart which is habitually insensible to the ever watchful providence of Almighty God. In the midst of a civil war of unequaled magnitude and severity, which has sometimes seemed to foreign States to invite and to provoke their aggression, peace has been preserved with all nations, order has been maintained, the laws have been respected and obeyed, and harmony has prevailed everywhere except in the theatre of military conflict; while that theatre has been greatly contracted by the advancing armies and navies of the Union. Needful diversions of wealth and of strength from the fields of peaceful industry to the national defence, have not arrested the plough, the shuttle or the ship; the axe has enlarged the borders of our settlements, and the mines, as well of iron and coal as of the precious metals, have yielded even more abundantly than heretofore. Population has steadily increased, notwithstanding the waste that has been made in the camp, the siege and the battle-field; and the country, rejoicing in the consiousness of augmented strength and vigor, is permitted to expect continuance of years with large increase of freedom.
No human counsel hath devised nor hath any mortal hand worked out these great things. They are the gracious gifts of the Most High God, who, while dealing with us in anger for our sins, hath nevertheless remembered mercy.
It has seemed to me fit and proper that they should be solemnly, reverently and gratefully acknowledged as with one heart and one voice by the whole American People. I do therefore invite my fellow citizens in every part of the United States, and also those who are at sea and those who are sojourning in foreign lands, to set apart and observe the last Thursday of November next, as a day of Thanksgiving and Praise to our beneficent Father who dwelleth in the Heavens. And I recommend to them that while offering up the ascriptions justly due to Him for such singular deliverances and blessings, they do also, with humble penitence for our national perverseness and disobedience, commend to His tender care all those who have become widows, orphans, mourners or sufferers in the lamentable civil strife in which we are unavoidably engaged, and fervently implore the interposition of the Almighty Hand to heal the wounds of the nation and to restore it as soon as may be consistent with the Divine purposes to the full enjoyment of peace, harmony, tranquillity and Union.
On this Thanksgiving I'd like to convey my heartfelt thanks to my brother Nathan (currently overseas – prayers requested) and all those in service. I am forever conscious of the sacrifices they make on behalf of our country, including much time spent away from their loved ones.
God bless, God speed — and may you all enjoy such a welcome home.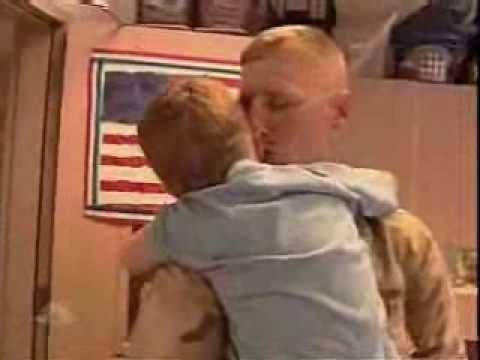 In recent years Halloween has gone from a primarily child-oriented holiday to an occasion of commercial importance comparable to Christmas or Easter. National retail sales figures indicate that Halloween is the 6th biggest holiday for retailers — behind Christmas, Valentine's Day, Easter, Mother's Day and Father's Day — and rapidly gaining ground, particularly among young adults.
The trend has now sparked a movement of sorts — led by the Spirit Halloween retail chain — to move Halloween permanently to the last Saturday in October. Their online petition at this link (http://www.spirithalloweekend.com/ ) asks Congress to lend its official endorsement to the change, although that would not be strictly necessary since Halloween is not a federal or national holiday.
From Amy Welborn (presently in Rome) tells us How to get a bunch of Americans to start tearing up, immediately?:

Start playing America the Beautiful as your closing song at a Thanksgiving day Mass at an American-centered parish in a foreign country. Even if it's Italy, and even if it's a beautiful Roman day outside. Halfway through the first verse, I looked around, and saw six people wiping their eyes….

It was Thanksgiving Day Mass at Santa Susanna, the American parish in Rome, run by the Paulists. I got there about halfway through, so I didn't hear Cardinal Foley's homily. But I did meet him as he juggled coffee and a muffin, and also had the great honor of meeting Ambassador Mary Ann Glendon, who was there in attendance, and read President Bush's Thanksgiving Day proclamation after Mass.
Zenit News Service relays Thanksgiving Address of Cardinal Foley, grand master of the Equestrian Order of the Holy Sepulcher of Jerusalem, at the Santa Susanna Church in Rome: Continue reading →
A temptation lurks here, however, that has recurred historically. If you don't believe – and strongly at that – in a God Who transcends and needs to save the world, you will be strongly tempted to believe in some lesser god substitute. A nation is a perpetually plausible alternative because it participates in divine attributes. Authority over other men and, at times, power over life and death, are not just another set of practical arrangements within a commercial republic. The mysterious ways that a regime and its laws and lands, peoples and history, grow into a living human society, though by no means divine, reflect something at work in history beyond us. For that very reason, if Christianity does not remain faithful to itself, it can quickly be absorbed into a kind of divinized politics. This is true whether you believe in Americanism as a religion or in some anti-American liberation theology.

Among the things it is good for a Catholic to remember today, because they anchor us in a reality outside the quite proper human fellowship we will be celebrating, is the Eucharist, which means, literally in Greek, giving thanks. St. Paul says "give thanks (eucharisteite) always" (1 Thess 5:13) and reports that Jesus Himself even "on the night he was betrayed" gave thanks. (1 Corinthians 11:23). Catholics can bring to the American mix precisely this sense of a gratitude that extends beyond the good things of life as most people understand good, to something much greater, even in the midst of immediate evils, something that exists on an entirely different plane than the greatest regimes, however much we are grateful for them in our human way.
Getting Thanksgiving Right, by Robert Royal.
The Catholic Thing November 27. 2008.
Following our President's example, on this holiday let's remember those serving in the armed forces, particularly abroad and away from their loved ones.
May all of our readers have a Happy Thanksgiving!  As we thank God before eating mass quantities of turkey, cranberries, mashed potatoes, et al, perhaps one blessing we might praise the Almighty for is the skill and courage of a lot of men and women, many not too far out of their teens, who spend their Thanksgivings far from home and family so that we may live in peace and freedom.