Texas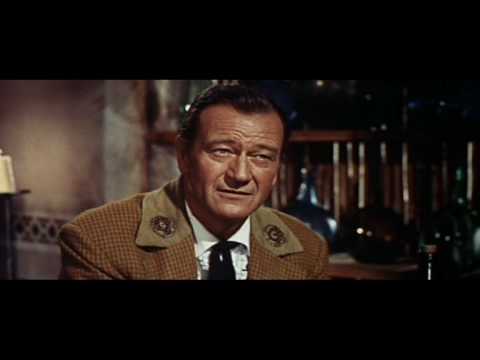 Observers  from the UN, allied with Leftist groups in the US, are planning to send observers to monitor our elections to ensure that there is no "voter suppression":
United Nations-affiliated election monitors from Europe and central Asia will be at polling places around the U.S. looking for voter suppression activities by conservative groups, a concern raised by civil rights groups during a meeting this week. The intervention has drawn criticism from a prominent conservative-leaning group combating election fraud.
The Organization for Security and Cooperation in Europe (OSCE), a United Nations partner on democratization and human rights projects, will deploy 44 observers from its human rights office around the country on Election Day to monitor an array of activities, including potential disputes at polling places. It's part of a broader observation mission that will send out an additional 80 to 90 members of parliament from nearly 30 countries.
The Lone Star State is having none of it:
Ambassador Daan Everts
Office for Democratic Institutions and Human Rights Organization for Security and Co-operation in Europe
UI. Miodowa 10 00-251 Warsaw, Poland
Dear Ambassador Everts:
The Organization for Security and Co-operation in Europe (OSCE) will reportedly dispatch election observers to the State of Texas to monitor the November 2012 general election. While it remains unclear exactly what your monitoring is intended to achieve, or precisely what tactics you will use to achieve the proposed monitoring, OSCE has stated publicly that it will visit polling stations on Election Day as part of its monitoring plan.
In April, you reportedly met with a group of organizations that have filed lawsuits challenging election integrity laws enacted by the Texas Legislature. One of those organizations, Project Vote, is closely affiliated with ACORN, which collapsed in disgrace after its role in a widespread voter-registration fraud scheme was uncovered. In September, a federal appeals court rejected Project Vote's challenge to the State's voter-registration regulations and allowed Texas to continue enforcing laws that were enacted to protect the integrity of the voter-registration process.
According to a letter that Project Vote and other organizations sent to you, OSCE has identified Voter ID laws as a barrier to the right to vote. That letter urged OSCE to monitor states that have taken steps to protect ballot integrity by enacting Voter ID laws. The OSCE may be entitled to its opinions about Voter ID laws, but your opinion is legally irrelevant in the United States, where the Supreme Court has already determined that Voter ID laws are constitutional.
If OSCE members want to learn more about our election processes so they can improve their own democratic systems, we welcome the opportunity to discuss the measures Texas has implemented to protect the integrity of elections. However, groups and individuals from outside the United States are not allowed to influence or interfere with the election process in Texas. This State has robust election laws that were carefully crafted to protect the integrity of our election system. All persons—including persons connected with OSCE—are required to comply with these laws.
Elections and election observation are regulated by state law. The Texas Election Code governs anyone who participates in Texas elections—including representatives of the OSCE. The OSCE's representatives are not authorized by Texas law to enter a polling place. It may be a criminal offense for OSCE's representatives to maintain a presence within 100 feet of a polling place's entrance. Failure to comply with these requirements could subject the OSCE's representatives to criminal prosecution for violating state law.
Sincerely,
Greg Abbott
Attorney General of Texas Continue reading →
It is ironic that a priest who became so associated with Galveston and Texas was a Yankee!  James Martin Kirwin was born in Circleville, Ohio on July 1, 1872.  Kirwin was ordained to the priesthood on June 19, 1895.   Incardinated in the Diocese of Galveston, Texas, while in the seminary he attended, Father Kirwin was sent to the University of America in Washington, DC by the Bishop of Galveston, where he earned a bachelor's degree in theology.  His ability being recognized early, Father Irwin was made rector of Saint Mary's Cathedral in Galveston in 1896.
Throughout his priesthood Father Kirwin was always a whirlwind of activity, and he quickly became noticed for the heroism with which he attended the sick during the yellow fever epidemic of 1897.  During the Spanish-American War he helped raise the First United States Volunteer Infantry and served as its chaplain with the rank of captain.  Although the regiment never served over seas, the fate of most of the American units raised for the Spanish-American War, Father Kirwin's service began a life long association for him with the Texas National Guard and the United States Army.
Father Kirwin rose to national prominence after the Galveston hurricane of 1900, the worst national disaster in US history which killed approximately 8,000 people.   He helped found a committee of public safety which restored law and order to the city, he drafted the martial law plan, helped with the burial of the dead, and organized and served on the central relief committee which aided victims of the hurricane.  Together with his good friend Rabbi Henry Cohen, he spearheaded the efforts over the next few years to rebuild Galveston, including the building of a seawall for the city, the cornerstone of which he blessed in 1902 and saw through to completion in 1905. Continue reading →
This video is dedicated to Drs. Rand and Ron Paul!
(With all due respect to my libertarian colleagues, I couldn't resist posting this video)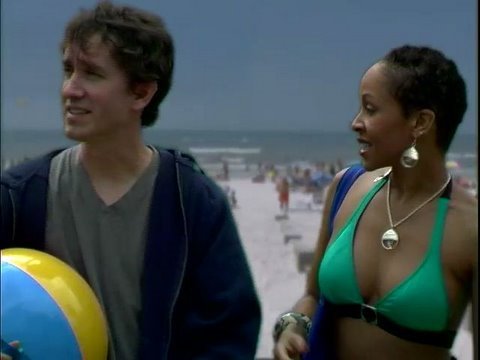 Hat Tip: Lisa Graas
Gulf Coast Catholic is a blogsite that will be serving the Catholics of the the great Archdiocese of Galveston-Houston.  A group of writers got together over a year ago and have been working and planning together to get this site up and running.  I am their Chief Editor and we will be writing on activities, events, apostolates, and other things Catholic that are occurring in Houston area.
We hope you all take a look at it give us some feedback on this new endeavor.
There will be a slight emphasis towards young adult Catholics, but like anything Catholic, there is always something for everyone.
We will be serving the laity and clergy of the Gulf Coast region in establishing a strong, vibrant, and orthodox fellowship among Catholics!
For the Gulf Coast Catholic link click here.
And they cried with a loud voice, saying:  How long, O Lord (holy and true) dost thou not judge and revenge our blood on them that dwell on the earth? Apocalypse 6:10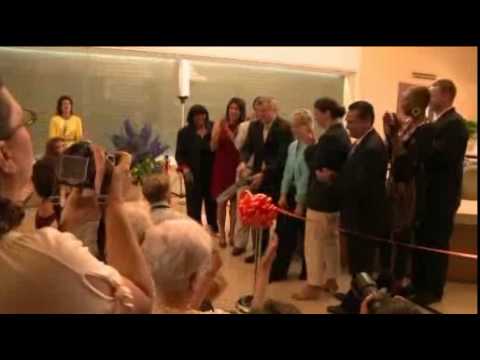 If you listen closely you can hear the attendants (which include the mayor of our fine city of Houston Anise Parker) at this "dedication" commenting on their newly "sacred and holy" ground. They are speaking of the largest abortuary in the United States.
If we are moving toward, or already in, a post-Christian civilization then should we be surprised that those who promote and support abortion and other anti-life policies impart a religious sheen on their actions?  After all, human sacrifice was present in almost all pagan religions to some extent with the Aztec sacrifices being among the most infamous.  These people are willing and proud worshipers of Baal and, unless we pray, fast and offer Masses in reparation for these sins, we will only allow this evil to grow and ever more innocents slaughtered at the altar of "Choice".
An inspiring scene of Ramon refusing to cater for the new super abortion mill in Houston.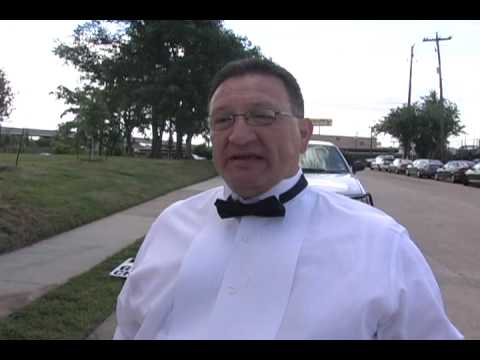 To help eliminate the world's largest abortion mill in Houston contact the following groups:
Father, forgive them, for they know not what they do.

– Holy Gospel of Saint Luke 23:34 cf.
Ora pro nobis!
The Left in this country has been having a hissy fit over conservatives on the Texas State School Board amending the social studies standards in that state.  For example, California State Senator Leland Yee (D. San Francisco) has introduced a bill that would require the California Board of Education to be on the lookout for any Texas content in reviewing public school textbooks.  He also makes the hilarious statement that the Texas curriculum changes pose a threat "to the apolitical nature of public school governance and academic content standards in California."  This in a state where the legislature has instituted a Harvey Milk Day to propagandize students in the gay rights agenda, and where the California Education Association, the teacher's union, is the largest spender on politics in the state.
To support the meme of the Left that evil conservatives were perverting educational standards in Texas, the Washington Post wrote a hit piece that may be read here.  Ann Althouse, law professor and blogger decided to compare the claims of the Washington Post to the new standards.  Here is what she found:
Let me embarrass the Washington Post. Below, the material from the WaPo article, written by Michael Birnbaum, is indented. After the indented part, I've located the relevant quote from the Board of Education text, found here. (I'm searching 3 PDF documents: Economics with Emphasis on the Free Enterprise System and Its Benefits Subchapter A. High School; Social Studies Subchapter B. Middle School; Social Studies Subchapter C. High School.)
The Washington Post writes:
The Texas state school board gave final approval Friday to controversial social studies standards….
The new standards say that the McCarthyism of the 1950s was later vindicated — something most historians deny –…
The students are required to "describe how McCarthyism, the House Un-American Activities Committee (HUAC), the arms race, and the space race increased Cold War tensions and how the later release of the Venona Papers confirmed suspicions of communist infiltration in U.S. government…" The word "vindicated" is inflammatory and unfair. What is the Washington Post saying historians deny? One can be informed of the reality of what the Venona Papers revealed about communist infiltration into the U.S. government and still understand and deplore the excesses of "McCarthyism."
…draw an equivalency between Jefferson Davis's and Abraham Lincoln's inaugural addresses…
Students are required to "analyze the ideas contained in Jefferson Davis' inaugural address and Abraham Lincoln's ideas about liberty, equality, union, and government as contained in his first and second inaugural addresses and the Gettysburg Address." The word "equivalency" is uncalled for. The requirement is to analyze, not to be indoctrinated that the ideas are the same.
… say that international institutions such as the United Nations imperil American sovereignty…
What I'm seeing is "explain the significance of the League of Nations and the United Nations" and "analyze the human and physical factors that influence the power to control territory, create conflict/war, and impact international political relations such as the United Nations (UN), the European Union (EU), or the control of resources." Where is the language that can be paraphrased "imperil American sovereignty"?
…. and include a long list of Confederate officials about whom students must learn.
Students are required to "explain the roles played by significant individuals and heroes during the Civil War, including Jefferson Davis, Ulysses S. Grant, Robert E. Lee, Abraham Lincoln, and congressional Medal of Honor recipients William Carney and Philip Bazaar." Only Davis and Lee were Confederate officials! There is also this: "describe the role of individuals such as governors George Wallace, Orval Faubus, and Lester Maddox and groups, including the Congressional bloc of southern Democrats, that sought to maintain the status quo [in the Civil Rights Era]." That's obviously not from the Civil War, but I can see why it's annoying to Democrats.
They also removed references to capitalism and replaced them with the term "free-enterprise system."
The document on economics does use the term "free enterprise system" throughout, but students are required to "understand that the terms free enterprise, free market, and capitalism are synonymous terms to describe the U.S. economic system," so what is the problem?
Virtually everything cited in the article to make the curriculum seem controversial is misstated! Appalling!
ADDED: Birnbaum had an article in the previous day's Washington Post that does contain quotes, and these have to do with changes that went through on Thursday (and which do not — but should! — appear in the documents that are available at the Board of Education website):
Students will now study "efforts by global organizations to undermine U.S. sovereignty," an addition late Thursday evening encouraged by board member Don McLeroy (R), who has put forward many of the most contentious changes….
Another one of the seven conservative board members, David Bradley (R), added a list of Confederate generals and officials to the list of topics that students must study.
…
This provides support for Birnbaum's statement that the standards "include a long list of Confederate officials about whom students must learn." And it answers my question "Where is the language that can be paraphrased 'imperil American sovereignty'?" My criticisms about "vindicating" McCarthyism, "the equivalency between Jefferson Davis's and Abraham Lincoln's inaugural addresses," and the term "free-enterprise system" remain.
I have not been defending the Texas standards, only attacking the quality of the journalism that fails to quote or link to a text that is referred to. Birnbaum's Friday article contains some useful quotes (though still not a link to the whole text). The Saturday article was unanchored to text and forced me to look for what I could find on line. I'm also criticizing inaccurate paraphrasing, like the use of the words "vindicating" and "equivalency." Birnbaum's take on the standards might be true, but in an article that refers to a text, I do need to see the text. Paraphrasing, without the text, raises suspicions, and I don't apologize for having those suspicions.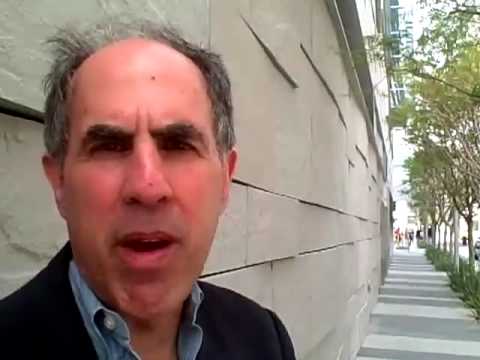 Mickey Kaus, blogger and writer, is running against Barbara Boxer in the Senate primary in California.  I have read with enjoyment his KausFiles for years.  Alas, Mr. Kaus is not pro-life.  If he were, I could imagine myself possibly voting for him.  He is taking on some of the major shibboleths of his party.  Here are a few examples:
"Yet the answer of most union leaders to the failure of 1950s unionism has been more 1950s unionism. This isn't how we're going to get prosperity back. But it's the official Democratic Party dogma. No dissent allowed.
Government unions are even more problematic (and as private sector unions have failed in the marketplace, government unions are increasingly dominant). If there are limits on what private unions can demand — when they win too much, as we've seen, their employers tend to disappear — there is no such limit on what government unions can demand. They just have to get the politicians to raise your taxes to pay for it, and by funding the Democratic machine they acquire just the politicians they need.
Earlier this week I referred in this thread to General Sheridan's quip about Hell and Texas.  Here is the background story on Sheridan's comparison of the Hot Place and the Hot State.
Phil Sheridan could be a nasty piece of work on duty.  A bantam Irish Catholic born in Albany, New York on March 6, 1831, to Irish immigrants, Sheridan carved a career in the Army by sheer hard work and a ferocious will to win.  He had a hard streak of ruthlessness that Confederates, Indians and the many officers he sacked for incompetence could attest to.    His quote, "If a crow wants to fly down the Shenandoah, he must carry his provisions with him." after he ordered the burning of crops in the Shenandoah Valley in 1864 to deny them to Confederate troops indicated just how hard a man he could be when waging war.
Off duty he was completely different.  He had the traditional Irish gift of gab and in social settings was charming and friendly.
After the Civil War he commanded an army of 50,000 troops in Texas to send a none-too-subtle hint to the French who had used the opportunity of the Civil War to conquer Mexico that it was time for them to leave.  The French did, with the Austrian Archduke Maximillian they had installed as Emperor of Mexico dying bravely before a Mexican firing squad.  During his stay in Texas Sheridan made his famous quip about Texas.  It was swiftly reported in the newspapers:
"14 April 1866, Wisconsin State Register, pg. 2, col. 3:
GEN. SHERIDAN, after his recent Mexican tour, states his opinion succinctly and forcibly, as follows: "If I owned h-ll and Texas, I would rent Texas and live at the other place!"
"19 April 1866, The Independent, pg. 4:
But these states are not yet reduced to civil behavior. As an illustration, Gen. Sheridan sends word up from New Orleans, saying, "If I owned Texas and Hell, I would rent Texas and live in Hell." This is the opinion of a department commander."
"15 May 1866, Idaho Tri-Weekly Statesman (Boise, ID), pg. 7?, col. 3:
GEN. SHERIDAN does not have a very exalted opinion of Texas as a place of resident. Said he lately, "If I owned hell and Texas, I would rent Texas and live at the other place." In former times, before Texas was "re-annexed," Texas and the other place were made to stand as opposites. Thus, when Col. Crockett was beaten in his Congressional district, he said to those who defeated him, "You may go to hell, and I'll go to Tex!" which he did, and found a grave."
For those that do not yet know, a man named Joseph Andrew Stack flew and crashed a plane into an IRS building in Austin, TX. His lengthy suicide note makes clear that his act was politically motivated –  Though the Department of Homeland Security has said that this, at least so far, has nothing to do with terrorism, as surely as the sun will set this evening, those who disagree with or oppose the political views of Mr. Stack will call it an act of domestic terrorism and seek to assign responsibility to everyone who shares some of his opinions or at least has the nerve to speak them publicly. Pro-lifers ought to know this routine by now – hysterical screeds that essentially argue guilt by association or even agreement, new calls for expanded police powers, and though they don't apply in this case, restrictions on second amendment rights.
I condemn what Mr. Stack did. For right now, our political system is broken and wounded, but it is not dead. We still have a Bill of Rights, and especially a first amendment through which our freedoms of association, speech, and to petition government with our grievances is still in tact. Unfortunately both sides of the political spectrum – and which one is arguing this depends solely on whether or not "their guy", Obama or Bush, Republican or Democrat is in power – seem to think that the basic idea of the Declaration of Independence is either outdated or immoral. That basic idea that governments can go too far and that the people have a right, and a duty, to resist them when they break their end of the social compact. Though the level of resistance offered today by Mr. Stack (whose soul I shall pray for) was wrong, at least under these conditions, that which is offered by the American citizens who will undoubtedly and unjustly be tarred with the same brush is.
So I want to take this opportunity to not only repeat what most people already believe – that violence in this context and reckless individual behavior are wrong – but to stand firmly in defense of the first amendment right of the tea party movement, and all political dissent, to exist. To reject the double-standard that says "protest is patriotic when the other party is in power, but dangerous extremism when my party is in power." At least on this blog, I hope we can agree on these issues.
Update: Two things are worth adding to this piece. 1) The media, and especially the leftist blogs, did immediately try to associate Stack and his actions with the tea party movement. 2) Stack was not a member of the tea party movement, as the first link shows.
[Updated]
It has been said that all politics is local.
And so it is.
I have had some issues with whom to vote for in the upcoming Texas gubernatorial elections.  Especially with the Republican primary coming up and Debra Medina gaining fast on current Governor Rick Perry.
Insurgent Republican candidate Debra Medina was a asked a question by Glenn Beck on his radio show if she would deny that there was any government role in 9/11 and she hedged.
Mr. Beck followed up with a direct question and she still hedged.
In his encyclical Aeterni Patris, Pope Leo XIII sought to advance the restoration of Christian philosophy against the modern trends of secular philosophy, emerging from Enlightenment rationalism. The critique of modern intellectual errors and the way in which such false thinking manifests itself in the world has deeply shaded my personal reflection on the tragedy of legal abortion.