Terrorism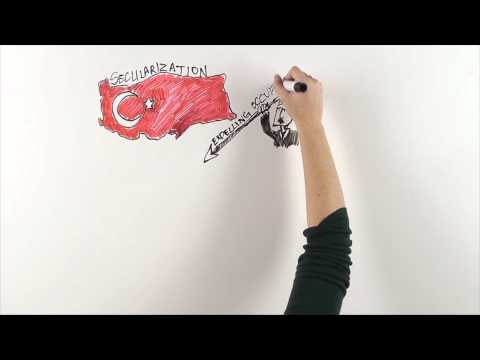 The latest in appeasing the Jihadists.  No doubt this was to be revealed in 2013 if the American people were stupid enough to re-elect Obama:
The U.S. State Department is actively considering negotiations with the Egyptian government for the transfer of custody of Omar Abdel-Rahman, also known as "the Blind Sheikh," for humanitarian and health reasons, a source close to the Obama administration told  The Blaze.
The Department of Justice, however, told The Blaze that Rahman is serving a life sentence and is not considered for possible "release."  Previous calls to the State Department were referred to the Department of Justice and so far, the State Department has neither confirmed nor denied the report.
Glenn Beck revealed the controversial news on his show Monday.
The Blind Sheikh is currently serving a life sentence in American prison for his role in the 1993 World Trade Center bombing, but the newly-elected Islamist government in Egypt has been actively petitioning his release.  Many have pinpointed a cause of last week's unrest in the country to be protests over the Blind Sheikh's release — not an anti-Muslim YouTube video. Continue reading →
The death toll is at 31 but a Quaker terrorist group is being speculated as the possible perpetrator to this horrendous act of violence in Moscow's most busiest airport.
Terror analysts are surmising that it could very well be the work of the Quaker extremist group called "The Real Quaker Faith".  A minority of analysts are insisting it is the work of the "Reformed Amish Fellowship of Unsmiling Dutch".  But most agree it is Christian sect of believers that are being credited (sic) for these latest bombings in Russia.
The attacks look very similar to the acts of terror committed by the "Religious Society of Friendly Russia" terror group as well as the "Russian Friends Religious Society" terror group where recent suicide bombers set themselves off at Unitarian-Universalist Churches as well as Tony Robbins seminars.
President Obama has already issued a statement of not jumping to conclusions and is urging caution in rushing to judgment and laying blame.
Sarcasm off/
The debate over the so-called Ground Zero mosque near the former site of the World Trade Center in New York has raised public interest in, and opposition to, other proposed or recently built mosques and Islamic centers throughout the country.
In areas where Muslim migration or immigration has been significant, some citizens have attempted to discourage construction of new mosques. Few come right out and cite the threat of terrorism; more often they seem to resort to time-honored NIMBY (Not In My Back Yard) tactics such as creative interpretation of zoning ordinances, claims of decreased property values, or claims of real or potential problems with traffic, noise, etc.
Before I go any further, I want to make it clear that I understand the need to be vigilant regarding the potential for violent subversion, as well as the dangers of taking such a politically correct approach to militant Islam that people hesitate to report obvious suspicious activity for fear of being labeled bigots (as seems to have happened in the Fort Hood massacre case).
Breaking News: The USA Today is reporting that Helen Thomas has retired following her anti-Semitic comments from last week (Biretta tip to TAC reader Phillip)
The Hearst Corporation, which owns Hearst Newspapers, continues to stand behind their 'news reporter' the anti-Semite Helen Thomas despite video evidence of her anti-Semitic remarks.
In her anti-Semitic remarks she called on Jews in the Middle-East to 'get the hell out of Palestine' and go back home to 'Germany' and 'Poland'.  Apparently forgetting that they have been inhabiting the Holy Land for several thousands of years.
The Hearst Corporation, Helen Thomas' employer, continues to stand behind her, but are saying her comments do not represent the values of the Hearst Corporation.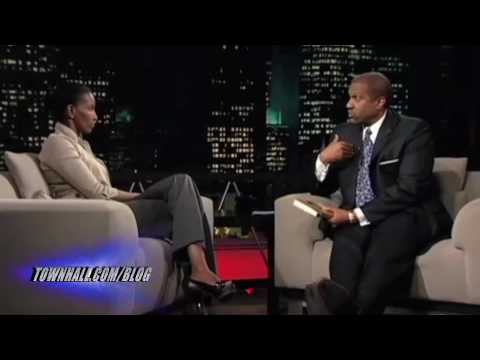 Tavis Smiley claims that terrorist activities by Christians happens quite often in the United States.  Not only does he make the claim that Christians do terrorism, but there are more terrorist acts done by Christians than by Muslims.
Mr. Smiley expressed these thoughts on a program hosted by Ayaan Hirsi Ali on the Public Broadcasting System (PBS).
Here are his exact words:
"Oh, Christians, every day, people walk into post offices, they walk into schools, that's what Columbine is – I could do this all day long. There are so many more examples of Christians – and I happen to be a Christian. That's back to this notion of your idealizing Christianity in my mind, to my read. There are so many more examples, Ayaan, of Christians who do that than you could ever give me examples of Muslims who have done that inside this country, where you live and work."
Incredible.
Marxist activist Lori Berenson was convicted in 1995 for her acts of terrorism with the Tupac Amaru Revolutionary Movement (MRTA) in Peru.  She was set free on parole where she must finish her remaining five years in Lima without leaving the country.
She served 15 years and was granted parole today.  Lori Berenson probably benefited from the weight of the American government in reducing the original lifetime sentence to 20 years back in 2005.
MRTA was a Communist rebel group that looked to impose a totalitarian form of government in Peru through terrorist activities.  They're most famous for their takeover of the Japanese embassy in Lima in 1997.
Over 70,000 Peruvians were victims of Marxist and Communist terrorist activities throughout the 1980s and 1990s.
Senator Lieberman says he plans to introduce a bill which would expand the provisions which already exist in law for removing U.S. Citizenship from those who serve in the military of another country, in order to also strip citizenship from anyone who acts in cooperation with a designated terrorist organization. I could, perhaps, see certain situations where this might be appropriate. If a US citizen was captured in a combat zone, fighting for some non-state-entity which had been designated a terrorist organization, I could see designating that person an enemy combatant — for the same reason that it makes sense to do so with non-citizens who are fighting U.S. forces in combat zones without belonging to the military of a specific country. Our rules for dealing with P.O.W.s don't really work when applied to people fighting for non-state entities, since there's no organization to eventually accept peace and end the way with terms and exchange of prisoners.
The cognitive dissonance on the Left is amazing.
Last night on the CBS Evening News, Katie Couric interviewed New York Mayor Michael Bloomberg, a non-affiliated party member, and asked him his thoughts on who it was that planted the bomb in New York's Times Square and what were the motives behind it.
Mayor Bloomberg's comments are incredulous to say the least (emphasis mine):
"Home-grown, maybe a mentally deranged person or somebody with a political agenda that doesn't like the health care bill…"
…the health care bill Mr. Bloomberg?
As in the Tea Party Movement participants?
When Catholics justified their decision to vote for Obama, they did so on two grounds: healthcare and foreign policy. The premise was Obama would actually save lives through healthcare and through his more peaceful foreign policy, thus outweighing the damage he would do through his promotion of abortion.
I never found that premise convincing. Not only did I think they underestimated the damage abortion does, but I also believed that they were ignoring what Barack Obama was actually promoting in his foreign policy. To make a long story short, I think most people assumed that since Obama was a Democrat who had opposed the war in Iraq that he would be the opposite of Bush when in truth their positions are very similar.
Since taking office, Obama has largely followed the lead of his predecessor. However today news is coming out that he has surpassed his predecessor in circumventing due process: Obama has authorized the CIA to kill a US citizen believed to be involved in terrorism (H/t Vox Nova).
The idea that an American citizen can be killed without a trial outside of battle is a troubling one, regardless of whether you voted for Obama or not. The death penalty is something that should be used only rarely (if at all-I'm w/ the bishops that it's not good in modern America), and if used then used in the context of a trial. The rights of trial are not merely procedural technicalities but safeguards designed to protect the dignity of life: that is, regardless of what someone has done, freedom & human life itself are so precious that we take it away only after a deliberate and careful process.
To take away human life outside of self-defense is a power no one, including the President, possesses. One will hope that the media will publish this and emphasize it so that public pressure will dissuade Obama from taking this course of action. Unfortunately, one has to doubt that that hope will be realized.
Mosab Hassan Yousef, the son of Hamas co-founder Sheikh Hassan Yousef has a just written a book, Son of Hamas
which is surely going to cause some controversy. Mosab, who now resides in California, writes about how starting in 1996 he became an informant for Israel, passing information about suicide bombers and terrorist attack to Shin Bet, Israel's internal security service, from the innermost circles of Hamas.

He tracked down suicide bombers and their handlers from his father's organisation, the Haaretz newspaper said.

Information supplied by him led to the arrests of some of the most- wanted men by Israeli forces, including Marwan Barghouti, a Fatah leader tipped as a potential president, who was convicted of masterminding terrorist attacks, along with one of Hamas's top bombmakers, Abdullah Barghouti, who is no relation of the jailed Fatah chief. Continue reading →
Writing at Vox Nova, the author known as "Morning's Minion" has published a post calling for consistency in the application of canon 915 — the denial of Holy Communion to those who "obstinately persevere in manifest grave sin" — in this particular case, the public advocacy of abortion and torture. The post was occasioned by the recent appearance of Mark Thiessien on Raymond Arroyo's "The World Over", in which the duo lobbied vigorously in defense of waterboarding:
I think the analogy is clear. Arroyo and Thiessen are both Catholic public figures, and Arroyo in particular is a TV personality on a Catholic TV channel, making the scandal all the more grave. They are clearly "obstinately persevering" in support for an intrinsically evil act. Worse, they actually try to justify it on Catholic grounds. Thiessen has made it his life's work to claim that some forms of torture are virtuous. Arroyo, again and again, invites defenders of torture onto his show, and instead of confronting them with clear Church teaching, voices his agreement. As [Archbishop Raymond] Burke says, this is "public conduct" that is gravely sinful. I would go further and argue that it is even more scandalous than support for legalized abortion. Most public supporters of abortion do not go on television extolling the great virtues of abortion for women and society. Their argument is more with how it should be treated under the law. But the Arroyo-Thiessen-Sirico cabal are (i) claiming to the faithful Catholics while (ii) making public pronouncements on the positive value of torture.
Catholic debate over torture (and/or what the Bush administration has termed "extreme interrogation") has been going strong for several years now. It's online manifestation initiated — to my recollection — with the publication of Mark Shea's article in Crisis, "Toying with Evil: May a Catholic Advocate Torture?" and subsequent discussion at Amy Welborn's, in March 2005. From time to time I've personally blogged on the various vollies and controversies between various camps as the debate has asserted itself, time and again, over half a decade (has it really been that long?)
That EWTN ("Eternal Word Television Network") has hosted two explicit defenses of waterboarding — most recently by Thiessien, as well as Fr. Joseph Sirico of the Acton Institute, not to mention Q&A from Judy Brown of the American Life League questioning whether torture should be considered "intrinsically evil" — does not surprise me in the least. As I noted recently, there has been open dispute as to whether waterboarding constitutes torture from many prominent Catholics, including editor Deal Hudson, Catholic apologist Jimmy Akin, and Fr. Brian Harrison (in the pages of This Rock — the flagship publication of Catholic Answers, the largest largest lay-run apostolates of Catholic apologetics and evangelization in the United States). [Note: Austin Ruse of the Catholic Family and Human Rights Institute, a newcomer to the debate, has likewise made it known in the comments of this post where he stands on the matter].
Little wonder that a Pew Forum survey examining "the religious dimensions of the torture debate" found many white Roman Catholics, along with most frequent churchgoers, affirming that the use of torture against terrorists is "sometimes" or "often" justifiable.
With respect to abortion, readers may recall a number of opportune moments during the 2008 presidential elections when Catholic bishops were obliged to speak out, publicly, forcefully and collectively, in correction of blatantly false presentations of Catholic teaching on abortion by Nancy Pelosi and (then) Senator Joseph Biden.
There have been numerous missed "teaching moments" for our bishops and the Catholic Church on the matter of torture.
Well what do you know? Now that the election is over with unrepentant terrorist William Ayers admits to the New Yorker that his contacts with the "Obama circle", his words, continued until, once again his words, his name became part of the "campaign maelstrom". In a reissue this month of his memoirs Fugitive Days Ayers refers to Obama as a "family friend". Too bad America in the last election had a media that seemed largely unable to do anything other than recycle Obama campaign releases. It will be very interesting to see the role that unrepentant terrorist Ayers plays behind the scenes in an Obama administration.