Television
A Charlie Brown Christmas was first broadcast in 1965 on CBS.  I was 8 years old and I was stunned at the time by the passage of Linus quoting the Gospel of Luke in explaining the true meaning of Christmas.  Apparently CBS executives wanted to cut this passage out, but Charles Schulz, normally a fairly non-confrontational man, was adamant that it remain in. Continue reading →
Audie Murphy's appearance on the  What's My Line television show on July 3, 1955.   It is striking to me how well-mannered and modest he was.  Compare and contrast with the behavior of many modern celebrities.  Continue reading →
The FCC is coming under fire from Congress for lax oversight of kids' programming.  So what's the problem?  Is Joe from Blue's Clues working a little too blue, if you catch my drift?  Are the explicit drug scenes from Yo Gabba Gabba getting a little too out of control?  Is the lack of parental oversight of Max and Ruby sending a bad message?
No, none of that.  Evidently there are too many commercials.
I am not making this up.
TV watchdog groups say the Federal Communications Commission needs to better target kids' programs that have too many commercials, and they want the commission and Congress to strengthen oversight of the Children's Television Act.

Fueling the drive is a Government Accountability Office report issued last week that highlights FCC shortcomings in enforcing the landmark 1990 law intended to raise the quality and educational value of children's programming while also limiting advertising. The report said the FCC has been lax in ensuring compliance from cable and satellite providers and questioned the commission's guidelines for determining the educational value of children's shows.
You mean to tell me there is a law out there that dictates the amount of commercials that can be shown during children's programming?  Surely you jest.
Congress crafted the law in response to a decrease in educational shows during the 1980s that corresponded with an uptick in commercial blitzes during children's programming. To shield youngsters from excessive commercials, the law restricts advertising during children's programs to 10.5 minutes per hour on weekends and 12 minutes per hour on weekdays.
I repeat: there is a law, passed by Congress, signed by a President, that actually dictates the amount of commercials that are to be shown during kids' shows.  The government of the United States deemed this an issue worthy enough of oversight.
Moreover, there are people who think the government isn't doing enough.
During the Clinton administration, the FCC was "paying attention to children's education, and the quality of children's programming improved," said Dale Kunkel, a child media expert and a communications professor at the University of Arizona.

"We slowly moved to a posture in the 2000s where they completely ignored the issue and the broadcasters offered whatever they want," he said.
Wait a second.  Broadcasters can offer programs that viewers have the option to watch, or not watch?  What is this, a free country or something?
Look, I'm all for making sure that the airwaves are generally clean for kids.  While parents have the ultimate responsibility for watching their children and making sure that the content of what they're viewing is appropriate, it's helpful to be assured that they're not going to watch all the animals from Franklin get a little too friendly (and at least they've finally had the decency to put some clothes on little bear).  But do we really need the government to dictate the quality of educational programming available, or the precise amount of commercial time airing on television?  Is there anything that busybodies won't ask the government to oversee?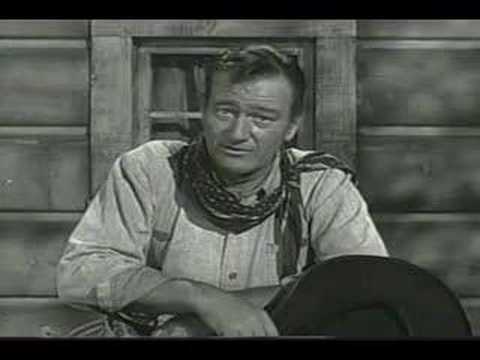 For all of my childhood, James Arness, and the show he starred in, Gunsmoke, were a constant presence.  The television show, a sequel to the radio show of the same name, came on the air in 1955 and ran for 20 years.  I was born in 57 and graduated from high school in 75.  Each week my family would watch the show, even the reruns.  We  had a slight personal connection to the show, my grandfather, a shoemaker, making a pair of boots for James Arness to wear in his role of Matt Dillon.  Continue reading →
Quite possibly the most famous and well-liked Dr Who companion.
From The DailyMail Online:

Tributes have been pouring in for Doctor Who actress Elisabeth Sladen who died yesterday following a battle with cancer aged 63.

Leading them was former Doctor Who writer Russell T Davies, who brought her back to Doctor Who, and said it was 'an honour to have worked with her'.

Speaking this morning, he said: 'It's devastating, it's no age at all is it? All of us who worked on Doctor Who and Sarah Jane are just reeling at the moment.

'It's so sad. It was a joy to know the woman and an honour to have worked with her, I loved her.'

Liverpool-born Sladen played the Doctor's assistant Sarah Jane Smith, first alongside Jon Pertwee in 1973, and stayed on with Tom Baker, the fourth Doctor, until 1976.

She returned as the character for a spin-off series K9 and Company in 1981 and Davies, 47, brought Sladen back into the Doctor Who fold in 2006 when she starred in an episode alongside the then Doctor, David Tennant.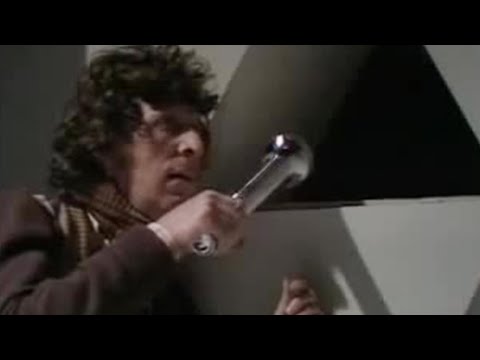 Sladen is the second high-profile actor who starred in Dr Who to have passed away this year – Nicholas Courtney (aka 'The Brigadier') died on February 23rd.
Requiescat in Pace, Sarah Jane Smith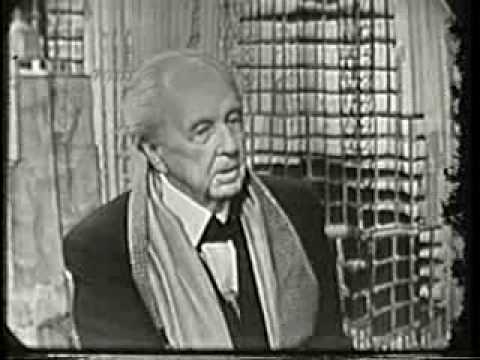 Oh the gems that can be found on Youtube!  From 1957, two legends discussing a third.  Frank Lloyd Wright, one of the greatest American architects of the 19th and 20th centuries, and Carl Sandburg, poet and Lincoln biographer, talking about Thomas Jefferson!
Carl Sandburg, in his multivolume biography of Lincoln, got closer to the heart of the man than many professionally trained historians, telling the tale of a man's life requiring the touch of a poet as well as a chronicling of facts.  Frank Lloyd Wright developed a style of architecture that causes his buildings to be treasured.  In my town of Dwight, the building of the First National Bank of Dwight was designed by Wright, and is a little gem of his style.  Go here to read all about it. 
It is interesting to hear two men who are now legendary themselves, discussing a third legendary American.  In the world beyond one can hope that Jefferson has since taken part in the conversation! Continue reading →
Alrighty then – time for a little diversion.
April 23 2011 – Dr Who Season Six starts. Here's the trailer:
I've been a fan since 1982, when I first discovered the Doctor one Saturday night, channel-changing (no "surfing" then as we didn't have a remote) and landing on the local PBS station. Just fun brain-candy sci-fi that didn't take itself all that seriously.
Nowadays the production values are great, the special effects cooler, the locations and sets go way beyond your run-of-the-mill gravel quarry, and the story lines and season arcs are, for the most part, superb. I have found that plenty of the "reboot" fans were fans of the Original Series – and there are quite a few who discovered the series the same way I did, way back when: channel surfing and discovering this enigmatic time-traveling mysterious Time Lord known only as the Doctor.
Talk to any seasoned fan, such as myself, and they'll tell you right off who their favorite actor was to have played the Doctor, and will volunteer which one ranks last on their list. For most, it's either Jon Pertwee (#3) or Tom Baker (#4) as the favorites (mine is Tom Baker), with Colin Baker (#6) settling at the bottom. And everyone has their most favorite episodes, along with their least liked one.
I know that quite a few Catholic bloggers and readers are Dr Who fans as well. So let's do an impromptu unscientific survey. Of all the Doctor's you're familiar with, which episodes of each were your most favorite, and least favorite? Let's limit the discussion to the first 7 incarnations (forget about that dismal Fox movie from 1996 that featured Paul McGann as #8). You don't have to give a reason if you don't want to.  Perhaps at a later date we'll look at the Reboot Doctors, but for now, let's stick with the Original Series. Continue reading →
Michael Scott, the head sales manager of Dunder Mifflin is calling it quits at the end of the 2011 television season.
The Office is one of the few shows that I enjoy watching because the comedy and writing are top-notch and just as importantly, it isn't as depraved as most shows on television.
Viewing The Office is like watching elementary school cliques try to behave as adults.  It's entertaining and sometimes difficult to watch, especially when the Michael Scott character embarrasses himself to the point that I cringe at the tv set.
Regardless, the show will definitely be different without him if they choose to continue, which I hope they do.
It seems to me that the shows on TV have gotten worse, much worse than they have ever been. Shows like "Cougar Town," "Super Nanny," "One Tree Hill" or "The Bachelorette" – basically any show on any of the major networks. These shows are either a shameless "sitcom" with bad and awkward sexual humor, a boring reality show that smug Americans watch so they can make themselves feel like they're better than the narcissistic dweebs who end up on those shows, or an overwrought "drama" that lacks any sense of humanity instead substituting gratuitous sexual content.
I suppose what's most striking is the total absence of anything sacred. If you watch TV, it's clear there's nothing special about human affairs and human relationships. Television teaches us that we're all really only out for ourselves. Other people are a means to increase our "happiness" and to the extent they do that they are valuable. Traditional human virtues like love, gratitude, forbearance, patience, loyalty, faithfulness, and peace are mocked on television. No one on television takes any of these things seriously. In fact nothing on television takes anything seriously (maybe a few rare exceptions e.g. LOST). After all, persons who take things seriously are really just fooling themselves that who they are matters or what they do matters. It's not who you are, it's what you have, or who you have. Television teaches an ethic of exploitation for personal gain and I think it's terrible.
But maybe it's always been this way and I haven't paid close enough attention.
An actor, a faithful Catholic, willing to lose a role in a TV series because he won't do sex scenes?  Surely not in this day and age?  Guess again!
Neal McDonough is a marvelous actor who elevates every role he plays, whether it's in Band of Brothers or Desperate Housewives. So when he was suddenly replaced with David James Elliott 3 days into the filming on ABC's new series Scoundrels earlier this week, there had to be a story behind the story. The move was officially explained as a casting change. But, in fact, McDonough was sacked because of his refusal to do some heated love scenes with babelicious star (and Botox pitchwoman) Virginia Madsen. The reason? He's a family man and a Catholic, and he's always made it clear that he won't do sex scenes. And ABC knew that. Because he also didn't get into action with Nicolette Sheridan on the network's Desperate Housewives when he played her psycho husband during Season 5. And he also didn't do love scenes with his on-air girlfriend in his previous series, NBC's Boomtown, or that network's Medical Investigation.
I found this new Catholic media network online, it's new to me, and it is professional and spiffy.  It's called New Evangelization Television, or NET for short.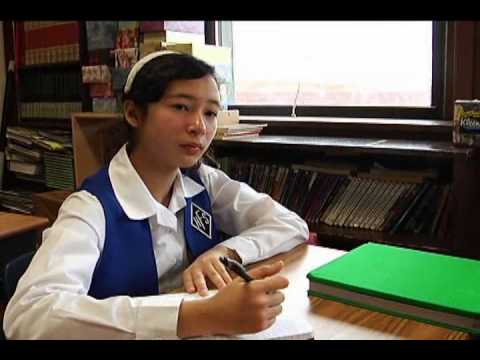 Hattip to commenter restrainedradical.  One of the two Tebow pro-life Superbowl ads has leaked.  I can see why the pro-aborts fought tooth and nail to keep it off the air.  In tandem with the other Tebow pro-life SuperBowl ad,  it is devastating to them.  For background to the ads go here.  For the rest of the pro-life Tebow story, go to Focus on the Family here.
And here is the second ad: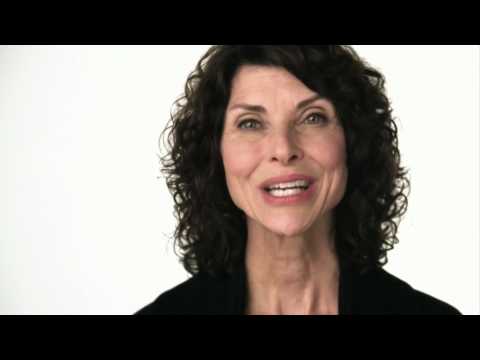 Brilliant, absolutely brilliant.  The pro-aborts by their hysterical reaction made sure the Tebow story of how his Mom refused to abort him got broadcast over America for free.  Now these two anodyne ads featuring a loving Mom and son make the pro-aborts look like the intolerant bigots they truly are!