Tea Party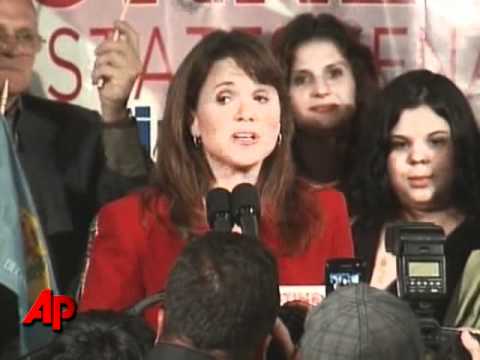 In a year of political stunners, last night's result in the GOP primary in Delaware still stood out.  Christine O'Donnell, Palin-endorsed tea party activist, upset Mike Castle, former two-term Governor of Delaware and long term GOP congressman, who, until last week, was expected to be an easy victor, both in the primary and in the general election.  Castle is the archetypal Republican Rino and O'Donnell a life long conservative activist, and the GOP Delaware voters decided that counted for more than electability.  I view O'Donnell as a highly flawed candidate due to instances of bizarre behavior in her life, but nevertheless if I lived in Delaware I would have voted for her.  James Antle of of the American Spectator explains why:
For how is it a victory to elect a liberal with an "R" next to her name rather than a "D?" What does it profit a movement to win an election but lose its soul? Conservatives are saying to the Republican Party: for years you have taken us for granted. Now you can either win with us or lose without us. And if a conservative candidate loses anyway, so be it.
Rank-and-file conservatives no longer trust the Republican establishment. They don't trust big-spending incumbents. They don't even trust conservative magazines, websites, and commentators who in their view run down conservative candidates.
Are there drawbacks to this approach? As one Mama Grizzly might say, "You betcha." Ideology and values are vital, but qualifications matter too. So do local conditions and regional differences, where one size doesn't fit all.
Finally, few RINOs are as brazen as Castle or Scozzafava. They now have learned to talk like conservatives and check the right boxes on conservative litmus tests even as they expand government once in power. The George Romneys have become Mitt Romneys, the George Bushes George Ws. Will conservatives be as demanding of them?
But for now, this much is clear: Grassroots conservatives picked Christine O'Donnell over Mike Castle, electoral consequences be damned. If it can happen in Delaware, it can happen anywhere. Continue reading →
The American political scene since its inception has constantly been riddled with problems. The question of what the present-day problems are cyclically arises in political discourse. In the past two years in particular, it has become an almost universal observation that the political discourse is bitterly partisan in ways that we have never seen as a country.
Those in the punditry business have presented a number of hypotheses, some good, some bad, as to how or why all that we are witnessing is taking place. The content of such speculation is hardly unexpected: President Obama has made a number of strategic errors; the Republicans are just sheer obstructionists with no ideas or solutions to anything; partisanship in Washington is just too great on both sides of the aisle due to the Democratic supermajority; the overflow of ideological partisanship to 24-hour chattering cable-news stations is making the nation more partisan because each side chooses their news source, their associations, etc., in alignment with their own views, reinforcing their own habits of thoughts and therefore we collectively fail to challenge to substantively confront counterviews; disagreement over the Senate filibuster has caused a ruckus because it has either halted or changed the political dynamics of Democratic policy initiatives due to delay— is this a mechanism of checks-and-balances or an unreasonable threshold, in present time,  requiring a supermajority for any important legislation?
There are many other explanations commonly put forth, but what is perhaps the most underlying problem of all, the truest explanation and biggest culprit of all, indeed, the biggest threat to democracy, goes unnoticed: the apathy, the ignorance, and the growing incoherence of the American public. This may be called, for the lack of better terms, the "populist problem." Continue reading →
Former Bush speechwriter, Mike Gerson, and David Brooks have been working to show why the Tea Party is at odds with some key aspects of conservatism, as Gerson comments, "It is at odds with Abraham Lincoln's inclusive tone and his conviction that government policies could empower individuals. It is inconsistent with religious teaching on government's responsibility to seek the common good and to care for the weak. It does not reflect a Burkean suspicion of radical social change."
My suspicion of the Tea Party stems from the fact that I grew up on conservative thinkers like Edmund Burke, Russell Kirk, and Irving Babbitt. As a Catholic, the nativist rhetoric of the Tea Party echoes back to a time when a time that many believed you couldn't be Catholic and American, just like today many think you can't be Muslim and American. What we see reflected in the Tea Party is an ethnocentrism that chooses to selfishly horde the American dream.
In his column (linked to above), Gerson has raised some key questions about problematic Tea Party thinking: 1. They tend to think anything not written in the Constitution is unconstitutional, especially government programs like Medicare and Social Security. 2. As I mentioned above, they have a nasty nativist streak when it comes to immigration. 3. The have a problematic approach to the 2nd Amendment.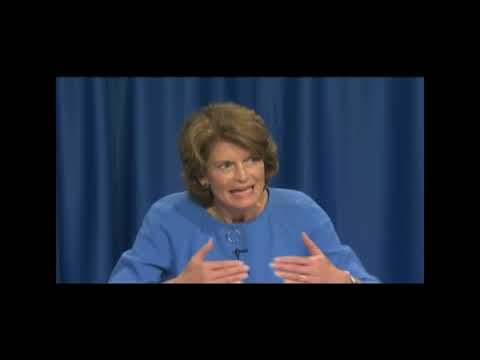 Pro-abort incumbent Lisa Murkowski, apparently was defeated in the Republican primary in Alaska for the US Senate nomination by Palin endorsed pro-life Joe Miller, a tea party activist.  This is the most stunning political upset thus far this season.  Miller was widely viewed as a sure loser going into election night, especially by the internet Journal Slate which began a story on Monday with this opening:  On Tuesday, in her home state, Sarah Palin's favorite will probably get trounced. Joe Miller is widely expected to lose by a large margin to incumbent Sen. Lisa Murkowski in the Republican primary—an embarrassing defeat for the former governor, who has endorsed Miller, but also to Miller's other major backer, the Tea Party Express.  Go here to read this monument to far sighted political prognostication.