Tea Party Movement
Tax day is a day when all Americans are reminded about the importance of politics and think about the importance of the political future so they can adjust their budgets accordingly. Most of the time in politics we have a reasonably good idea of what's going on: what the issues are going to be, who the favorites in the next election are, who are the main blocs, etc. Of course, there are always surprises and upsets.
The passage of Obamacare has qualitatively transformed the political polarization of Americans. For the 1/5th of the American people that describe themselves as liberal or very liberal – and for people from other countries, that means leftist – Obamacare is a triumph. Of course it is not as glorious a triumph as some would have liked, since leftists with consistent principles are dismayed by what amounts to a massive handout to the private insurance cartel. These, however, became a voiceless minority when Dennis Kucinich kissed Obama's ring on Air Force One.
For the rest of America, identifying as centrist, conservative, or very conservative, the passage of Obamacare is a qualitative marker on what has been a long and often terrifying journey of government expansion. With the full acknowledgment that they could have been, and should have been, louder about these matters under Bush Jr. than they actually were, the rise of the tea party movement suggests that growing numbers of conservatives are no longer satisfied with the performance of the GOP. They will of course vote for GOP candidates come November – at the same time, many of those candidates my find themselves on the ballot because of this movement.
For our nation's "political class", a construct that shouldn't even exist in the self-governing republic envisioned by the Founding Fathers, these developments are viewed with some alarm. This is not surprising, given what recent polls have discovered about the gap between this class, and mainstream America:
By a 62% to 12% margin, Mainstream Americans say the Tea Party is closer to their views. By a 90% to one percent (1%) margin, the Political Class feels closer to Congress.
The left side of the punditry and political establishment view the populist movement as something dangerous and irrational, and do their best to make sure that the handful of racists who show up with inflammatory signs are portrayed as it's vanguard. Then they insinuate, with little to no evidence, that various figures such as Dick Armey or Sarah Palin are controlling the entire movement, though tea parties inspired by Ron Paul were taking place long before either of them arrived on the scene.
The right wing of the political class has viewed the tea party in two ways: with the same level of contempt as their liberal counterparts (isn't it nice when they can agree?), or, on different occasions, with put-on enthusiasm in the hopes of co-opting and controlling the movement. That is, until David Brooks' piece in the New York Times, titled "The Broken Society."
In my last post, I wrote about tensions, existing or potential, between the libertarian and social conservative elements in the tea party movement. Whereas before I was speaking of Christians in a broad and general sense, I will now turn to what I think the Catholic response to the tea party ought to be.
As I looked into this topic, I was dismayed by the utter predictability of responses from across the Catholic spectrum. The rad-trad response was irrational as always; the leftist response as arrogant and contemptuous as ever; and the mainstream response was unimaginative. Granted this is a very small sampling, but I wouldn't be surprised if it was accurately representative of these currents.
28% of the tea party movement, according to the one poll we have so far, is Catholic. This means Catholics are slightly over-represented in the movement. As I also reported last time, 68% of tea partiers attend religious services regularly; for Catholics, that ought to mean they go to Mass every Sunday. Now one thing I think I can say that isn't very controversial is that when it comes to fidelity to the Church's teaching on non-negotiable issues, such as abortion, marriage, and parental education rights, Catholics that regularly attend Mass are doing a heck of a lot better than Catholics who don't. So these Catholics that are faithful to Church teaching on important issues are also supporting the tea party; that to me is an indicator that there is little in the tea party that fundamentally contradicts Church teaching.
In my previous post, I argued at length against both traditionalist Catholic and left-Catholic critiques of American history, and Catholicism's place within it. Now I believe it is time to shift from the historical to the contemporary. A recent article in Politico by Ben Smith, "Tea parties stir evangelicals' fears" (which might have been better titled, "Ben Smith seeks to stir evangelicals' fears"), makes what I consider to be a rather weak attempt to stir the pot and inflame tensions between libertarians and evangelical Christians. You know he's reaching when he's hunting down "Christian conservatives" whose primary concern with the tea party is that it is unduly harsh on the noble personal character of President Obama, who, according to one of these evangelical leaders, "provides a tremendously positive role model for tens of millions of African-American men."
My eyes were rolling so hard I could practically hear them squishing around in their sockets.
The more substantive claim worth addressing is that there is a secular libertarian streak in the tea party movement that is partially or wholly incompatible with the conservative Christian social agenda, which one of the evangelical critics claims has "a politics that's irreligious". When Smith was schooled by an article covering a poll that broke down, and dispelled some of the more ridiculous myths about the tea party movement, he continued to maintain that the tensions he pointed out could become problems in the future. So they may.
Glenn Greenswald has an excellent, spot on article over at Salon regarding the "relationship" between the GOP and the tea party movement. I believe it to be a credible analysis. Thoughts?
For those that do not yet know, a man named Joseph Andrew Stack flew and crashed a plane into an IRS building in Austin, TX. His lengthy suicide note makes clear that his act was politically motivated –  Though the Department of Homeland Security has said that this, at least so far, has nothing to do with terrorism, as surely as the sun will set this evening, those who disagree with or oppose the political views of Mr. Stack will call it an act of domestic terrorism and seek to assign responsibility to everyone who shares some of his opinions or at least has the nerve to speak them publicly. Pro-lifers ought to know this routine by now – hysterical screeds that essentially argue guilt by association or even agreement, new calls for expanded police powers, and though they don't apply in this case, restrictions on second amendment rights.
I condemn what Mr. Stack did. For right now, our political system is broken and wounded, but it is not dead. We still have a Bill of Rights, and especially a first amendment through which our freedoms of association, speech, and to petition government with our grievances is still in tact. Unfortunately both sides of the political spectrum – and which one is arguing this depends solely on whether or not "their guy", Obama or Bush, Republican or Democrat is in power – seem to think that the basic idea of the Declaration of Independence is either outdated or immoral. That basic idea that governments can go too far and that the people have a right, and a duty, to resist them when they break their end of the social compact. Though the level of resistance offered today by Mr. Stack (whose soul I shall pray for) was wrong, at least under these conditions, that which is offered by the American citizens who will undoubtedly and unjustly be tarred with the same brush is.
So I want to take this opportunity to not only repeat what most people already believe – that violence in this context and reckless individual behavior are wrong – but to stand firmly in defense of the first amendment right of the tea party movement, and all political dissent, to exist. To reject the double-standard that says "protest is patriotic when the other party is in power, but dangerous extremism when my party is in power." At least on this blog, I hope we can agree on these issues.
Update: Two things are worth adding to this piece. 1) The media, and especially the leftist blogs, did immediately try to associate Stack and his actions with the tea party movement. 2) Stack was not a member of the tea party movement, as the first link shows.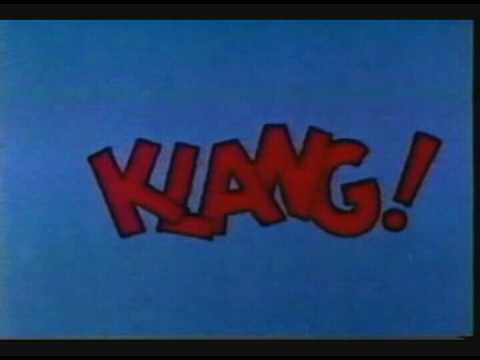 In my mispent youth back in the Sixties I read a lot of comics.  My parents would give me and my brother a dollar each as our weekly allowance and at 12 cents a comic we could buy quite a few, even more if we purchased them for a nickel each used  at an antiques\junk store in downtown Paris, Illinois.  The most sacrificial Lent I have ever made was in 1965 at the age of 8 when I gave up my beloved comic books for Lent!  Back then comics were quite safe for kids.  On the whole I'd say they were beneficial for me, extending my vocabulary, introducing me to literary genres such as westerns and science fiction and the writing sometimes was of an unexpectedly high level.  Some of the artists who drew the comics were of high calibre.  Steve Ditko for example, the original artist who drew Spider-Man, had a very effective and memorable style of drawing.  I stopped reading comics back around 1972, although I do buy silver age comic compilations for nostalgia and I keep half an eye on the industry as an aspect of popular culture.
I was not surprised to learn that a current story arc in Captain America has the Captain taking on the tea party movement.  Comic book artists and writers have skewed heavily to the Left since the Sixties.  My first protest letter, my first pre-computer attempt at a blog post, was a letter I wrote to Marvel Comics in pencil in 1969 protesting a story line in which Captain America was turning against US involvement in Vietnam. 
In issue 602 of Captain America, the Captain and the Falcon, a black super-hero, see a tea party rally and decide that it poses a danger to, well that is not precisely clear, although I assume it is dangerous to the government.  Captain America hits upon the brilliant plan to have the Falcon pose as a black IRS agent and go to a red neck bar and stir things up.  (Hmmm, apparently plots and story lines have gone into steep decline since my day!)  The hoot about this is that as long as the Republicans had the White House, the comics were filled with paranoid story lines involving evil government plots.  With Obama in the White House, it is now evil to protest the government.
This of course has caused a huge amount of controversy.  When controversy rears its head the comic book industry has a traditional response: back down faster than a man who has forgotten his wife's birthday.  Continue reading →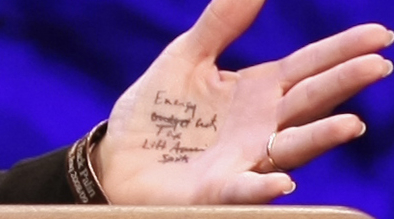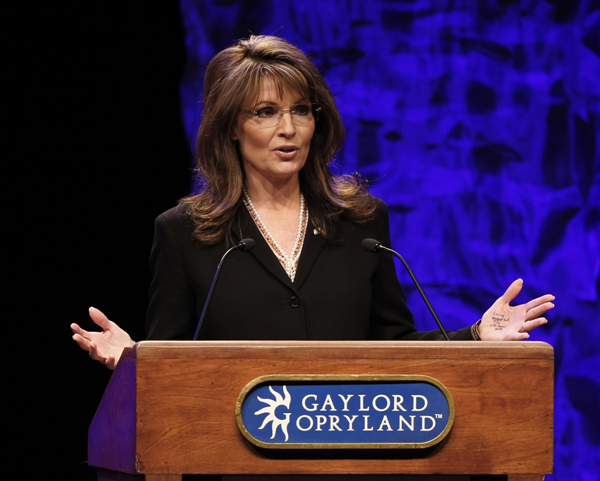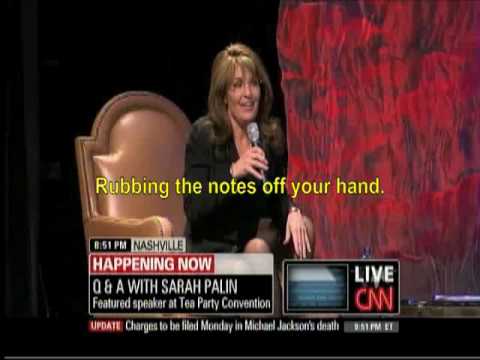 Sarah Palin in her speech at the Tea Party Convention mocked President Obama's use of teleprompters. She herself was however caught with notes written on her left hand. The words "Energy", "Tax," and "Lift American Spirits" are clearly visible. There also appears to be the phrase "Budget Cuts" with the word "budget" crossed out.
To be clear, these notes were not for her speech, for which she used prepared remarks, but for the Q&A session that followed afterward, during which she glanced at her hand. Inevitably one must ask, how is this not worse?
Nothing in her hand is specific, but rather just general concepts of things that she supports as a political conservative. This same woman on "FOX News Sunday" declared she won't "close the door" on a presidential bid in 2012.
Put another way: the leading contender, according to a recent poll, for the GOP nomination in 2012 cannot remember her own core principles as a conservative and must employ a cheat-sheet when asked about her beliefs.
In all honesty, I would vote for copy toner before I would ever think of voting for this woman.