Taxes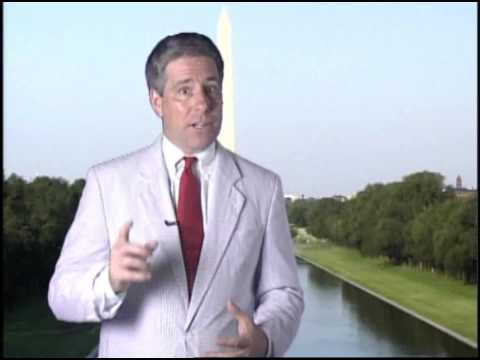 There has been a fair amount of useless discussion among pundits and Obama administration officials about a Value Added Tax, a National Sales Tax, the mainstay of the crumbling welfare states in Europe.  I say this discussion is useless, because Congress would never pass it, as the 85-13 vote in the Senate on an anti-Value Added Tax non-binding resolution indicates.
Today in the Washington Post Robert Samuelson explains why a VAT wouldn't solve our budgetary woes:
The basic budget problem is simple. For decades, the expansion of Social Security, Medicare and Medicaid — programs mostly for the elderly — was financed mainly by shrinking defense spending. In 1970, defense accounted for 42 percent of the federal budget; Social Security, Medicare and Medicaid were 20 percent. By 2008, the shares were reversed: defense, 21 percent; the big retirement programs, 43 percent. But defense stopped falling after Sept. 11, 2001, while aging baby boomers and uncontrolled health costs keep retirement spending rising.
Left alone, government would grow larger. From 1970 to 2009, federal spending averaged 20.7 percent of the economy (gross domestic product). By 2020, it could reach 25.2 percent of GDP and would still be expanding, reckons the Congressional Budget Office's estimate of President Obama's budgets. In 2020, the deficit (assuming a healthy economy with 5 percent unemployment) would be 5.6 percent of GDP. To cover that, taxes would have to rise almost 30 percent.
A VAT could not painlessly fill this void. Applied to all consumption spending — about 70 percent of GDP — the required VAT rate would equal about 8 percent. But the actual increase might be closer to 16 percent because there would be huge pressures to exempt groceries, rent and housing, health care, education and charitable groups. Together, they account for nearly half of $10 trillion of consumer spending. There would also be other upward (and more technical) pressures on the VAT rate.
Does anyone believe that Americans wouldn't notice 16 percent price increases for cars, televisions, airfares, gasoline — and much more — even if phased in? As for a VAT's claimed benefits (simplicity, promotion of investment), these depend mainly on a VAT replacing the present complex income tax that discriminates against investment. That's unlikely because it would require implausibly steep VAT rates. Chances are we'd pay both the income tax and the VAT, making the overall tax system more complicated.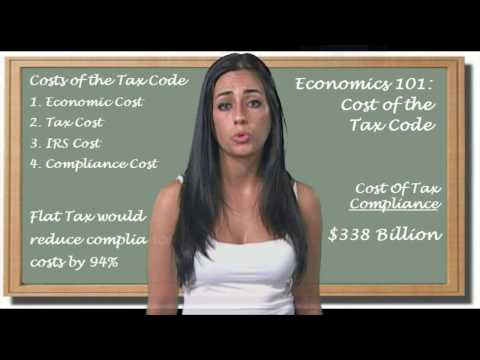 It takes me approximately eight hours each year to prepare my federal and state income tax returns.  This does not take into consideration the quarterly estimated payments I make which probably take 20 minutes each.  After a long and frustrating day preparing a fairly complicated tax return, I, Union loving Don McClarey, often end the day as I am writing the check to the Federal government by playing the song below: Continue reading →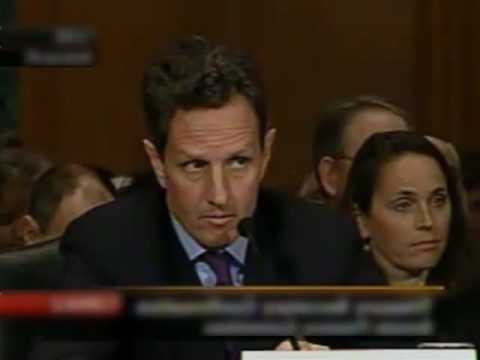 Being self-employed I always have the great joy of paying my taxes four times a year in estimated payments.  I just did the one due on January 15, and in the fine mood that always puts me in, I thought it was time to recall  Treasury Secretary Tim Geithner and his difficulty paying some of his taxes.
The Wikipedia article on Geithner gives an excellent summary:
Tax scandal
At the Senate confirmation hearings, it was revealed that Geithner had not paid $35,000 in self-employment taxes for several years, even though he had acknowledged his obligation to do so, and had filed a request for, and received, a payment for half the taxes owed. The failure to pay self-employment taxes, in part due to the way his employer reported his wages which was not in accordance with tax law, was noted during a 2006 audit by the Internal Revenue Service (IRS), in which Geithner was assessed additional taxes of $14,847 for the 2003 and 2004 tax years. Geithner also failed to pay the self-employment taxes for the 2001 and 2002 tax years (for which the statute of limitations had expired) until after Obama expressed his intent to nominate Geithner to be Secretary of Treasury. He also deducted the cost of his children's sleep-away camp as a dependent care expense, when only expenses for day care are eligible for the deduction. Geithner subsequently paid the IRS the additional taxes owed,and was charged $15,000 interest, but was not fined for late payment. As President of the Federal Reserve Bank of New York, Geithner annually completed an ethics statement noting any taxes due or unpaid, along with any other obligations. Geithner's completed statement did not surface during confirmation hearings.
In a statement to the Senate panel considering his nomination, Geithner called the tax issues "careless," "avoidable" and "unintentional" errors, and he said he wanted to "apologize to the committee for putting you in the position of having to spend so much time on these issues." Geithner testified that he used TurboTax to prepare his own return and that the tax errors are his own responsibility. This statement is in conflict with statements by the Obama campaign that Geithner was advised by his accountant that he did not owe the taxes. The Washington Post quoted a tax expert who said that TurboTax has not been programmed to handle self-employment taxes when the user identifies himself as being employed. Geithner said at the hearing that he was always under the impression that he was an employee, not a self-employed contractor, while he served as director of the Policy Development and Review Department of the IMF. Geithner comments are contradicted by the Senate report that showed he was not only informed of his status, but that he actively applied for the allowance.
There's been much discussion of late about what other country's health care apparatus the US should consider emulating, and in such discussions France is often mentioned. Now, all cheerful ribbing against the French aside, their health care system is not nearly as "socialized" or nearly as afflicted by treatment denials and waiting lists as those of the UK or Canada. It is also rather more like the system that the US already has, in that it is a hybrid public/private system, though in their case there is a guaranteed base level of coverage everyone has through the government (funded via a hefty payroll tax — not unlike Medicare) which most people supplement with private coverage. Most doctors are in private practice, and 25% do not even accept the public plan, just as some practices in the US do not accept Medicare. However, everyone does have that minimum level of coverage, and the French spend a lower percentage of their GDP on health care than the US (11% versus 16%) which when you take into account that France's GDP per capita is a good deal smaller than that of the US (which is the polite, economist way of saying it's a poorer country) works out to the US spending about twice as many dollars per person on health care, while still not having universal coverage.
So what are we waiting for? Why don't we go enact the French system here right now? Why doesn't Obama put on a jaunty beret, dangle a cigarette coolly from the corner of his mouth, hoist a glass of wine, and just say, "Oui, nous pouvons."
Continue reading →
It is one of the interesting contradictions of politics that political factions sometimes rely on the problems they seek to eliminate for their existence. For instance, it has been widely noted that while it is generally part of the Democratic set of ideals to reduce economic disparity, while Republicans tend to be accepting of it, Democrats are most successfully elected in areas with high economic disparity and Republicans are most successfully elected in areas with economic homogeneity. One might imagine that this is because those who actually experience inequality see the folly of their actions and switch to become Democratic voters, and perhaps there's some level of truth to this, but still it seems odd that the Democratic hold on a region strengthens as its inequality increases. In other words, they do better if their goal of creating a more egalitarian economy fails.
I was reminded of this reading an article this morning about a group of newly elected Democrats in the House who are from some of the nation's wealthiest congressional districts. (Democrats now control 14 out of the 25 richest congressional districts in the country.) These congressmen are worried about a provision in the pending health care legislation which would fund much of the new spending with a tax increase of 1-5.4% on income groups making $350k/yr or more.
I don't have an objection in principle to taxes that hit the rich harder than the poor. As was observed about the reasonableness of robbing banks (if one is going to be a robber): That's where the money is. Continue reading →
I wish a Happy Tax Freedom Day to my fellow residents of the Land of Lincoln.   Here is a list of Tax Freedom Days by state. I enjoyed working for Uncle Sam and the State of Illinois up to this date, didn't you?  It isn't as if a lot of our tax money is being wasted as a result of blatant mismanagement and corruption.  Considering the new taxes on the horizon, certainly on  the state  level in Illinois, and  almost certainly on the Federal level, I suspect may of us will soon look back at our current tax feedom day with fond nostalgia.  Now back to work for me to earn something for my family during the remaining year.
I've noticed a few posts dealing with the problems of taxation and government spending. With the social teaching of our Church clearly warns against the dangers of burdensome taxation, it nonetheless remains that tax rates have been cut dramatically in the last 30 years, even as government spending has increased. The losses of tax revenue were offset by a massive accumulation of debt, because a society such as ours requires a great deal of wealth to continue functioning.
I will be the one to point out, then, that far more perilous to the position of the working American family is the stagnation and overall decline of real wages – wages adjusted for inflation – during that same stretch of time. Both global pressures as well as corporate and government offensives against the social position of the American worker have contributed to a decline in real wages and have caused a build up of consumer debt that rivals the government's debt.
We were told by endless propaganda no different in its shrillness and anxiousness that cutting taxes on the incomes of the wealthy, on dividends and capital gains, on estates and every other business venture, would create jobs and prosperity for all.
In politics, as in physics, an action causes a reaction.  With the election of President Obama and strong Democrat majorities in both houses of Congress, the stage is set for a radical increase in the size, power and scope of government to transform the United States into a socialist state, along the lines of the European social welfare states.  The Bankrupt the Nation Act of 2009, erroneously called a stimulus bill, is merely the first step in the process.  The President has already warned of trillion dollar budget deficits as far as the eye can see, and he has the votes for now to carry out his vision.  Can he be stopped?
So here's an argument against irreducible complexity.  Take a family that works hard for a living, saves a large chunk of its earnings for old age, emergencies, sending kids through college, and so on.  Then create (through some combination of amino acids and other proteins) an institute that offers insurance against disaster.  The family, being prudent, realizes that the insurance, while it costs them a little more each month, could potentially save them thousands of dollars in the long run, and so it buys into the insurance company.  Now introduce a mutation: the family decides that since disasters are covered, they can divert a little more money into luxuries. Repeat this process with a health care institute that helps cover the soaring prices of medication; a loan agency to cover college tuition (which is steadily outpacing what the normal family can afford); a loan agency to cover the cost of a business; a house; a car; anything at all with the swipe of a plastic card with a magnetic strip.  With that final mutation, we now have a system in which the removal one component causes the whole organism to fail, and yet was built up by increments.
Nearly half a year after the great crash that marked our current recession as one of the worst in decades, we are still bleeding.  Our economy continues to shed jobs; the stock market wavers, falls, stabilizes, wavers, and falls again; big businesses, like the insurance titan AIG, continue to need billions of dollars of bailout money just to survive; and the government continues to scramble to pass legislation that supposedly will fix all our problems, but in reality will simply make matters worse.  The gigantic stimulus package was laughable (in more a mad, gibbering, hysterical laughter than a ha-ha laughter) in that hundreds of pet projects suddenly found funding, but precious little in the bill actually targeted economic stimulus, and much of the spending won't happen immediately.
Pop quiz: what is the difference between a) giving directly to the poor, b) donating to a charity, and c) surrendering taxes that go to help the needy?
While you ponder that, here's another one.
Question: if you could receive, free of charge, a) generic drugs or b) name-brand drugs, which would you choose?
With each presidential debate it struck me more that both presidential candidates are wrong about taxes: wrong both in that neither man's proposals are realistically enactable, in that they are not the correct responses to our current circumstances, and that they suggest some basic problems with their political philosophies.
McCain wants to provide a tax cut to all tax payers — though since the vast majority of real tax dollars paid by those in the top 10% of the income spectrum, the greatest savings will be experienced by "the rich". McCain also wants to cut the corporate tax rate to bring it in line with other developed nations. And he promises to cut spending so much that he'll nonetheless balance the budget.