Taxes
I've been listening to music via Pandora a lot recently (while writing) and the result is that although I've been hearing more than my usual share of political ads. (Since I don't watch television or listen to commercial radio, I'm normally exempt from these despite living in Ohio.)
One thing that particularly struck me is the rampant dishonesty in regards to tax policy that's going around, in part due to the both party's bad habit of making tax breaks look more affordable by enacting them only for short terms, thus necessitating frequent renewal.
The first bone of contention is the "Bush tax cuts". These tax cuts, which affected taxpayers all across the income spectrum, are estimated to have a "cost" of $3.3 Trillion over ten years (this "cost" is the combination of foregone theoretical tax revenues and the cost of servicing the debt resulting from federal spending not going down by a similar $3.3 Trillion.) Democrats like to refer to the "Bush tax cuts" as "tax cuts for the rich" and to quote the full "cost" of $3.3 Trillion as being the cost of those cuts. What this ignores is that two thirds of that $3.3T actually went to what President Obama refers to as the middle class (families making less than $250,000 per year.) So while it's true that the "Bush tax cuts" had a "cost" of "over three trillion dollars", the attacks against this ignore the fact that two thirds of that total is "tax cuts for the middle class" which Democrats support.
Just to make it even more confusing, Democrats like to call extending the Bush tax cuts "massive tax cuts for the rich", despite the fact it is simply an extension of tax rates which have already been in place for some time. Republicans, on the other hand, like to refer the potential expiration of the tax cuts as a "massive tax increase." This is accurate, to the extent that people would indeed experience their taxes going up, but it ignores the inconvenient fact that Republicans wrote the tax cut in such a way as to expire (in order to avoid having to make hard budget decisions to 'pay for' the tax cut.)
As if one set of expiring tax cuts that everyone talks about in different ways were not confusing enough, there's also the Obama payroll tax cut: a cut of 2% in the payroll tax that pays for Social Security. This was never meant to be a permanent tax cut, but rather a short term economic stimulus. Social Security has financial problems to begin with, it doesn't help to make a significant cut in its funding. (And that's ignoring the fiction that the money you put into Social Security is the money you're get out again.)
However, even though both parties have signaled that they're essentially willing to let the temporary payroll tax cut expire at the end of this year (though both parties hope to see this done as part of a broader overhaul of taxes suited to their own priorities) that hasn't stopped some commentators and advertisers from characterizing Republican support for letting the cut expire as "a tax increase on the middle class".
For last night's State of the Union Address, President Obama invited Warren Buffet's secretary, Debbie Bosanek, to sit in the First Lady's box during the speech and specifically promised in that speech to support tax changes in order to mend the injustice Buffet claims occurs allowing him to pay the lowest tax rate of anyone in his office, including his secretary. This line of attack is doubtless partly designed to pave the way millionaire Barrack Obama to make populist attacks on multi-millionaire Mitt Romney during the upcoming presidential campaign. Romney is, after all, very, very rich, and his income comes primarily from investments.
David Leonhardt at the NY Times asks both right-leaning economist Greg Mankiw and the left leaning Center on Budget and Policy Priorities to comment on this alleged tax injustice. Mankiw makes a fairly reasonable case that the reason capital gains are lower is that investment income is based on corporate profits and corporate profits have already been taxed. Companies would have more profits to pass on to investors (either as dividends or in the form of being worth more) if they didn't pay corporate taxes, and so the tax on investment income is set lower to avoid this "double taxation". Chuck Marr of the Center on Budget and Policy Priorities must know the facts aren't on his side, because instead of answering the question he provides a canned response about income inequality and how tax rates are lower than in the '70s. The column is worth a read.
However, there's another issue here which I think is worth pointing out. Progressives writing on this issue usually act as if billionaire investors such as Warren Buffet are all paying right around 15% (the capital gains rate) in taxes — Buffet claims that he pays 17.4% — and that "middle class Americans" are paying the top marginal income tax rate of 35%. Continue reading →
This WSJ editorial caught my eye, because it makes a seemingly valid point about wealthy people who call for higher taxes on the rich.
I wish I had a dollar for every time a wealthy liberal has declared he thinks he should pay more taxes. That list includes Warren Buffett, George Soros, Bill Gates Sr., Mark Zuckerberg and even Barack Obama, who now says that not only should rich people like him pay more taxes, they want to pay more. "I believe that most wealthy Americans would agree with me," he said of his tax-hike plan. "They want to give back to the country that's done so much for them."
…
So why don't they? There is a special fund at the Treasury Department for taxpayers who want to make "gift contributions to reduce debt held by the public." But very few do. Last year that fund and others like it raised a grand total of $300 million. That's a decimal place on Mr. Zuckerberg's net worth and pays for less than two hours worth of federal borrowing.
I understand the basic satisfaction of saying, "Look, mister, if you really want to pay more taxes, no one is stopping you," but I don't think that it's actually a very good argument. The reason why people like Bill Gates and Warren Buffet advocate for higher taxes but don't voluntarily pay higher taxes than the law requires is pretty obvious: Continue reading →
Having linked last week to some discussion on whether the US is really becoming "Of the 1%, by the 1%, for the 1%", I was struck by this chart, which I saw a link to this morning, over at Carpe Diem, showing top marginal income tax rates versus percentage of income tax paid by the top 1% of earners since 1980.
However, I thought it would be a lot more interesting if the chart showed the percentage of total income earned by the top 1%, and also showed the total federal tax liability (including Social Security and Medicare) rather than the just the income tax. Luckily, all this information is available easily on line. (Percent of taxes paid. Percent of total income. Historical tax tables.)
Here's the chart I produced with that data:
Reading a rather cursory opinion piece this morning (calling for federal spending to be decreased) it occurred to me that there's an interesting symmetry to what the more aggressive advocates of tax increases and spending cuts suggest:
The most passionate tax increase advocates frame their calls for tax increases in terms of some prior level of taxation: "We should roll back all the Bush tax cuts and return to the tax rates people payed under Clinton. We all remember the '90′s; the world didn't end when the top marginal tax rate was 39.6%" or "By golly, we should go back to the tax tables that were in force under that 'socialist' Eisenhower. 91% top marginal rate. That'll teach those corporate fat cats to vote themselves bonuses."
Similarly, when passionate spending cutters explain their plans, they tend to phrase it in terms of rolling back to a previous level of spending: "These 'draconian' cuts in fact only represent a return to 2006 spending levels. Did we starve in the streets then? Did the world end?" Continue reading →
For decades, progressives tended to accuse conservatives of wanting to bring back the '50s, but in recent years the shoe is on the other foot, with some prominent progressives saying they yearn for the good old days when unions were strong, manufacturing was the core of the economy, and the top marginal tax rate was over 90%. I wanted to see what the real tax situation was for people in a number of different income situations, so I decided to pull the historical tax tables and do the math.
Luckily, the Tax Foundation publishes the income tax tables for every year from 2010 back to 1913. I decided to compare 2010 and 1955. Here are the 2010 tax tables:
I then got the 1955 tax tables and adjusted the income brackets to 2010 dollars using this inflation calculator. (For those interested, the inflation factor from 1955 to 2010 is 713%) The result is as follows:
Continue reading →
I find myself with oddly divided feelings about this whole tax deal making its way through congress. On the one hand, while extending the tax cuts which we're already experiencing seems prudent, especially in a recession, piling additional tax cuts on top of those (especially the across the board 2% reduction in social security withholding) seems seriously unwise when our deficit is already the size that it is.
On the other hand, I could certainly use the extra $150+ per month in take-home income. As I look at moving bills and such, I keep thinking, "Well, if this passes my paychecks will go up soon."
We routinely scorn politicians for being easily bought, but I'm feeling rather hungry for my pot of lentils myself about now.
I'll leave it up to others on the blog to discuss the merits of the compromise on taxes and unemployment benefits recently reached between President Obama and Congressional Republicans.  For what it's worth, I'd probably vote for it were I a member of Congress (shudder), but I do think that the Republicans could have pushed a little harder on certain measures.
What fascinates me as a student of American history are some of the reactions, and also some of the reactions to the reactions.  First of all,  Congressional Democrats have rejected the measure in a non-binding caucus vote.  This has caused Jim Geraghty to ponder:
I understand the White House line is that today's rejection is part of the "normal process." Really? Is it normal for a majority of the president's own party to vote against deals he makes?
Normal?  No.  But I think this is a positive development in a way. Continue reading →
President Obama will propose several new tax cuts and incentives for businesses on Wednesday, September 8th, including one which is billed as having a decidedly right-leaning flavor:
President Barack Obama, in one of his most dramatic gestures to business, will propose that companies be allowed to write off 100% of their new investment in plant and equipment through 2011, a plan that White House economists say would cut business taxes by nearly $200 billion over two years.

The proposal, to be laid out Wednesday in a speech in Cleveland, tops a raft of announcements, from a proposed expansion of the research and experimentation tax credit to $50 billion in additional spending on roads, railways and runways. But unlike those two ideas, both familiar from Mr. Obama's 2008 campaign, the investment incentive would embrace a long-held wish by conservative economists that had never won support from either Republican or Democratic administrations.
Continue reading →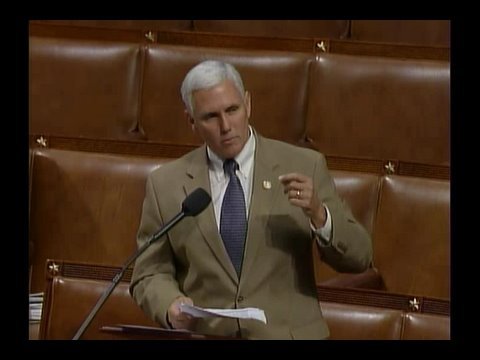 A US Government Accountability Office (GAO) report has brought out an interesting mystery in regard to the federal funds given to Worse Than Murder, Inc, aka Planned Parenthood:
A new report from the U.S. Government Accountability Office (GAO) on federal tax money funneled into Planned Parenthood and similar organizations raises more questions than it answers about the nation's largest abortion chain.
The Governors office and both chambers of the Washington State legislature are currently under Democratic control. Years of spending on European style socialist programs have created a budget deficit. The Democrats have decided instead of cutting or trimming their state programs whey will instead add a beer tax (and more) to compensate for the budget shortfall.
Republicans don't have all the answers either.  But you know (most times) it won't be taxes that they turn to to solve a budget deficit.