Stephen Vincent Benet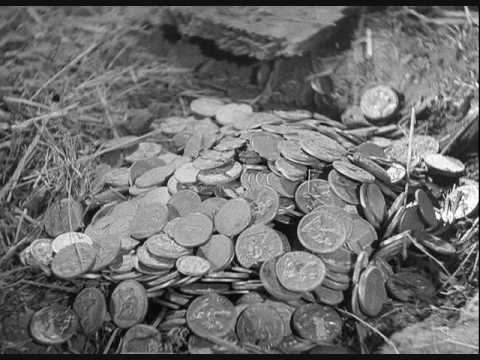 A scene from the classic movie, The Devil and Daniel Webster, based upon the short story by Stephen Vincent Benet, in which Daniel Webster bests Satan in a jury trial to save the soul of New Hampshireman Jabez Stone.  Prior to the trial, Daniel Webster attempts to get Jabez Stone out of the contract on the ground that the Devil is a foreign prince.  Satan denies this:
Foreign!" said the stranger. "And who calls me a foreigner"?  "Well, I never yet heard of the dev?? of your claiming American citizenship," said Dan'l Webster with surprise. "And who with better right?" said the stranger, with one of his terrible smiles. "When the first wrong was done to the first Indian, I was there. When the first slaver put out for the Congo, I stood on her deck. Am I not in your books and stories and beliefs, from the first settlements on? Am I not spoken of, still, in every church in New England? 'Tis true the North claims me for a Southerner and the South for a Northerner, but I am neither. I am merely an honest American, like yourself and of the best descent for, to tell the truth Mr . Webster, though I don't like to boast of it, my name is older in this country than yours." "Aha!" said Dan'l Webster, with the veins standing out in his forehead. "Then I stand on the Constitution! I demand a trial for my client!"
This story is actually cited in a federal legal opinion which may be read here, and which is riotously funny in a very dry sense.  I submit it to establish that some judges do have a sense of humor, at least of a sort.
Returning to the short story, I have always treasured this passage:  the closing argument of Daniel Webster to the Jury of the Damned, which I think contains wisdom about patriotism and the human condition: →']);" class="more-link">Continue reading →
Some of our readers south of the Mason-Dixon line no doubt have perhaps felt left out in my many posts regarding Abraham Lincoln.  I am fully aware that great Americans fought on both sides of the Civil War, and one of the greatest of Americans, of his time or any time, was Robert E. Lee.
→']);" class="more-link">Continue reading →