Star Trek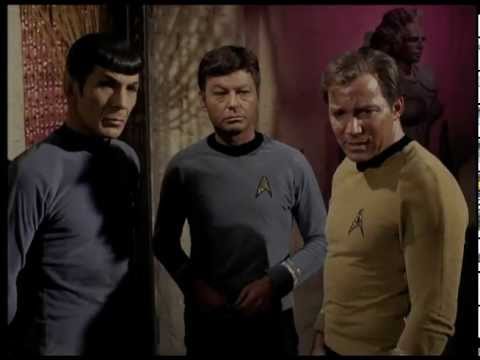 Beginning for two weeks, up to Independence Day, the Bishops are having a Fortnight For Freedom:
On April 12, the Ad Hoc Committee on Religious Liberty of the U.S.  Conference of Catholic Bishops (USCCB) issued a document, "Our First,  Most Cherished Liberty," outlining the bishops' concerns over threats to religious freedom, both at home and abroad. The bishops called for a "Fortnight for Freedom," a 14-day period of prayer, education and action in support of religious freedom, from June 21-July 4.
Bishops in their own dioceses are encouraged to arrange special events to  highlight the importance of defending religious freedom. Catholic  institutions are encouraged to do the same, especially in cooperation  with other Christians, Jews, people of other faiths and all who wish to  defend our most cherished freedom.
The fourteen days from June  21—the vigil of the Feasts of St. John Fisher and St. Thomas More—to  July 4, Independence Day, are dedicated to this "fortnight for  freedom"—a great hymn of prayer for our country. Our liturgical calendar celebrates a series of great martyrs who remained faithful in the face  of persecution by political power—St. John Fisher and St. Thomas More,  St. John the Baptist, SS. Peter and Paul, and the First Martyrs of the  Church of Rome.  Culminating on Independence Day, this special period of prayer, study, catechesis, and public action would emphasize both our  Christian and American heritage of liberty. Dioceses and parishes around the country could choose a date in that period for special events that  would constitute a great national campaign of teaching and witness for  religious liberty.
We here at The American Catholic are participating in the Fortnight For Freedom with special blog posts on each day.  This is the sixth of these blog posts.
Long time readers of this blog will not be surprised to see that I have managed to work a Star Trek episode into one of the Fortnight For Freedom posts!
One of the "alternate Earth" episodes that became fairly common as the original Star Trek series proceeded, as explained by Hodgkin's Law of Parallel Planetary Development, and stringent episode budgets,  the Omega Glory episode in the video clip at the beginning of this post featured an Earth where a cataclysmic war had driven the Americans, the Yangs, out of their cities and into primitive warbands.  Chinese Communists, the Kohms, settled in America.  Their technology was a few steps higher than the Yangs.  The Yangs had been waging a war for generations to drive the Kohms from their land, and the episode coincided with the Yangs taking the last of "the Kohm places".
Over the generations, the Yangs had forgotten almost all of their history and what little knowledge remained was restricted to priests and chieftains.
"Cloud William: Freedom?
James T. Kirk: Spock.
Spock: Yes, I heard, Captain.
Cloud William: It is a worship word, Yang worship. You will not speak it.
James T. Kirk: Well, well, well. It is… our worship word, too. Continue reading →
(originally posted at Acts of the Apostasy)
…alternatively titled "You Really Wanna Know What I Think Of Patheos?"
Continue reading →
One of the best of the original Star Trek series was the episode Bread and Circuses.  First broadcast on March 5, 1968 during the second season, it was one of the parallel worlds episodes involving an earth like alien world, caused by Hodgkin's Law of Planetary Development and Roddenberry's Corollary:
The "Parallel Worlds" concept makes production practical by permitting action-adventure science fiction at a practical budget figure via the use of available "earth" casting, sets, locations costuming and so on.
The episode contains a sharp satire of the world of sixties television:
ANNOUNCER: Good evening, ladies and gentlemen. Live and direct from City Arena, and in colour, we bring you Name the Winner, brought to you tonight by your Jupiter Eight dealers from coast to coast. In just a moment, tonight's first heat. We're in a taped commercial, Proconsul. Forty seconds, then we'll be back live.
(Claudius, Merik and Kirk take seats on a raised platform. Kirk is manacled, and there are two armed guards behind him. Spock and McCoy are brought out by two guards in full traditional dress.)
ANNOUNCER: Stand by. Ten seconds. And first tonight, ladies and gentlemen, a surprise extra. In the far corner, a pair of highly aggressive barbarians. Strong, intelligent, with strange ways, and I'm sure full of a lot of surprises. And facing them, two favorites here from previous encounters, Achilles and Flavius. (The canned applause is turned up by a bored sound effects man) Victory or death? And for which of them? Well, ladies and gentlemen, you know as much about that at this moment as I do because this is your programme. You name the winner.
FLAVIUS: I don't mind fighting, but why you?
VOICE [OC]: Begin!
(Achilles takes on Spock. They are well matched. McCoy is against Flavius, and doesn't know what to do with a short sword.)
ANNOUNCER: Flavius may be getting off to a slow start, but he's never disappointed this crowd. A close one. The barbarian with the pointed ears seems to be in trouble.
SPOCK: I tell you I'm well able to defeat you.
ACHILLES: Fight, barbarian!
MERIK: Most of my men went the same way. I hoped I would feel it less with yours.
SPOCK: I do not want to injure you.
(The cat-calls and hisses are amplified. Flavius gets a taste of the whip.)
MASTER: Fight, you two. You bring this network's ratings down, Flavius, and we'll do a special on you. Continue reading →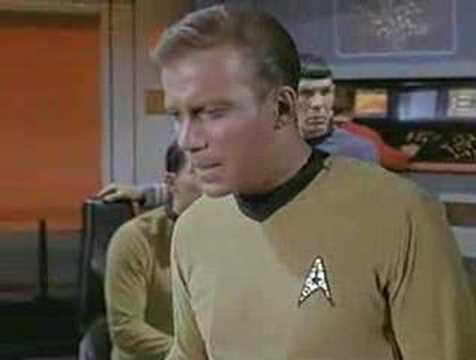 Time to refresh my credentials as Chief Geek of TAC!
A condensed version of my favorite Star Trek episode Balance of Terror.  Originally broadcast on December 13, 1966, I have always found it riveting.  It introduced us to the Romulan Star Empire, an offshoot of the Vulcans.  Mark Lenard, one of the most underestimated actors of his generation, gives one of the best performances of the Star Trek franchise as the commander of a Romulan Bird of Prey vessel, equipped with a new cloaking device, making a foray into Federation territory.  Destroying Federation outposts along the Neutral Zone, his mission is to test Federation defenses.  If his mission is successful it will be the signal for an all-out Romulan invasion of the Federation.  Lenard portrays the commander as world-weary and tired.  An extremely able commander, he has seen too much of war, and dreads the massive interstellar conflict his political masters will unleash after he successfully completes his mission.  A Romulan of honor, he will do his duty even though he hates it. Continue reading →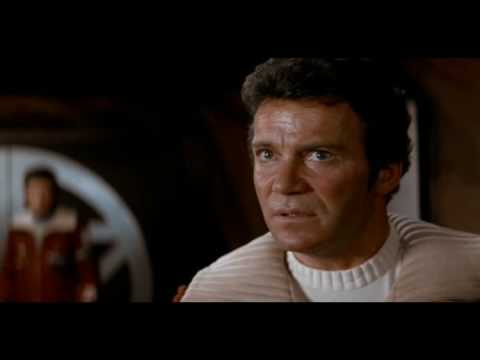 Apparently it is all the rage at conventions where geeks, my people, gather, to engage in the Khan scream of Captain Kirk from The Wrath of Khan (1982), the best of the Trek movies due to the superb performance of the late Ricardo Montalban as Khan Noonien Singh.  Here is Shatner giving the Khan scream at the Los Vegas Star Trek Con 2010: Continue reading →
I am on vacation this week with my family.  My internet connection in the coming week will range from intermittent to non-existent.  I will have posts for each day I am away on the blog, but if something momentous occurs, for example:  Elvis is discovered working at a Big Boy's in Tulsa, the Pope issues a Bull against blogging as a complete waste of time, or there is an alarming outbreak of common sense in the government, I trust that this post will explain why I am not discussing it.
Among other activities we will be attending the Gen Con Convention in Indianapolis, a pilgrimage the McClarey clan makes each year to renew our uber-Geek creds.  If any of you are close to Indianapolis and you have never attended, it is worth a drive to see tens of thousands of role players, board gamers and computer gamers in Congress assembled.  If nothing else you will go home reassured as to how comparatively normal you are.  Last year's attendance was in excess of 30,000 and there are multitudes of gaming related events.  A good overview of Gen Con is here.  Below is a Gen Con video from 2010 which gives a nice feel of the convention.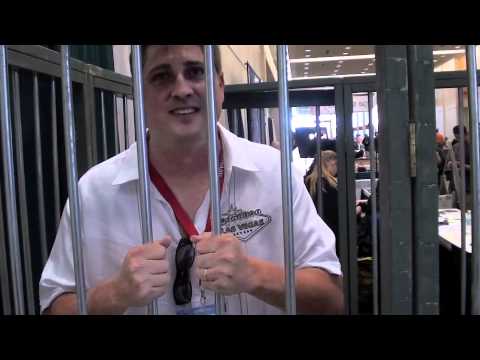 My wife and daughter participate in the live action dungeon at Gen Con.  Here is a trailer for True Dungeon 2011: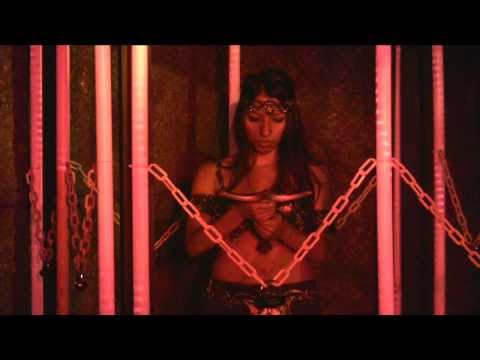 Continue reading →