Socialism
Today most of your parishes will be collecting for the Catholic Campaign for Human Development (CCHD).  Donald, Christopher, and I have written over and over again of where the money actually goes to, funding for abortions being the most grevious of the lot.
So think twice before donating anything.
(Biretta Tip: Paul Nichols)
Tensions are mounting in Central America as Venezuelan strongman Hugo Chavez masses troops on the border with Columbia and tells his military to "prepare for war".
The Venezuelan ambassador to Bogota, Gustavo Marquez, said that the seriousness of the situation could not be overstated and that "there is a pre-war situation in the entire region".

Diplomatic relations between the South American neighbours are frozen and on Saturday President Chavez escalated the war of words with President Alvaro Uribe of Colombia by saying there was no chance of dialogue.
While those who are committed Chavez fans, convinced that he wants only what is best for his people and the region, may accept his claim that this escalation is necessary because Columbia has invited the US to set up military bases in their country, which Chavez sees as presaging a US invasion of Venezuela, most will see this as evidence that Chavez is seeking to establish a national enemy in order to distract his people's attention from the economic problems the Chavez regime has inflicted on them. His ability to use Venezuelan oil revenues to buy support at home and abroad is suffering because his government-run oil companies have failed to invest in infrastructure and thus have experienced declining output over the last several years. Continue reading →
Salvete TAC readers!
Here are today's Top Picks in the world of Catholicism:
1. Today is the twenty year anniversary of the fall of the Berlin Wall.  Pope John Paul II, Ronald Reagan, and Margaret Thatcher all played pivotal roles in bringing down Communism and discredited all socialistic and atheistic systems the world over.  Pope John Paul II played the most important role of the three, providing the moral backbone that is needed when confronting these manifestations of evil.
Newt Gingrich, Callista Gingrich, and Vince Haley wrote a timely article concerning this important anniversary titled The Victory of the Cross: How spiritual renewal helped bring down the Berlin Wall.  For this article click here.
2. Dave Hartline has already posted three articles here with us.  His latest is titled, Following the 2009 Election Results which Way is the Tide Turning toward Truth or Relativism?
For the article click here.
For all of Dave Hartline's articles on The American Catholic click here.
3. Catholic Culture has changed their look again.  Unlike the last time I mentioned their new look, I have to say it is a major improvement.  It's much easier to find Diogenes of Off the Record (under Commentary).  Blue has replaced what I think was the color pink as it's primary color and the fonts are much stronger.
For the Catholic Culture link click here.
For Diogenes, which is under Commentary, click here.
I tend to think I am doing something right if people from both ends of the political spectrum are rabidly attacking me. The notion that one ideological camp has a monopoly on truth and justice is repugnant to me, even if I lean one way or another at times. At the same time, I never enjoy seeing civil discussion degenerate into uncharitable attacks.
Attachment to labels is part of the problem I encounter when putting forth alternative economic ideas. People on the political right are as agitated by the mere word "socialism" as people on the left are by the word "capitalism". It doesn't help that both sides hold radically different definitions of each word.
I'll start with the right. On the right, "socialism" (or these days, "fascism" as well) is what happens whenever government gets involved in the economy in almost any way, shape or form. But how it is applied is usually very selective – I doubt the average "tea party" protester would call Benjamin Franklin a "socialist" for establishing the post office. Meanwhile, "capitalism" is merely the freedom to own private property, start a business and participate in the free market.
Next, on the left, "capitalism" is the root of all evil, and is what happens whenever a person makes money for themselves somehow. It is by definition exploitative and must be either violently overthrown or withered away through government intervention. How it is applied is again very selective; if a business is "green" or "socially conscious", enough leftists may look the other way for it to be acceptable among their numbers. Meanwhile "socialism" is what happens when ordinary people, instead of fat cats and tycoons, have control of the economic system.
I realize of course that I simplify positions here a great deal, and that not everyone identifying themselves as left or right would necessarily agree – my apologies, but not every possible permutation can be explored in a small blog post. There are people on both sides who understand that political realities, not to mention political history and political theory, are far more complex than the rhetoric that emerges from popular movements, magazines, news shows, etc.
The point here is that the two sides have more in common than they realize. How the right typically understands capitalism, and how the left typically understands socialism, consist of two ideas that are not that radically opposed to one another. So it may be time to take a cue from my favorite political theorist, Aristotle. In the Politics, Aristotle presents us with the "true" forms and the false forms of each system of government. For Aristotle the possibilities are rule by a single man, rule by the few, or rule by the many (self-government). Each of these types has a true form and a false form (which today, I suppose, we would substitute for a good form and a bad form): the true form of rule by a single man is monarchy, while the false is tyranny; the true form of rule by the few is aristocracy while the false is oligarchy; the true form of rule by the people is constitutional government, while the false is democracy. How Aristotle used these words and how we use them might vary to some degree.
Might I suggest, in keeping with Aristotle's approach, that there are true forms and false forms of both capitalism and socialism? I think most of us already understand what they would be, but here is how I would set them forth: the true form of capitalism is "free enterprise", defined by the freedom to own private property, start one's own business, and engage in trade, while the false form is "plutocracy", defined by rigid economic stratification, the subordination of all social interests to the profit motive, and the disproportionate power of wealthy corporations. On the other hand, the true form of socialism is "economic democracy", whereby the people have varying yet substantial degrees of ownership and control of economic processes, while the false form is "command economy", whereby the state has the lion's share of ownership and control.
If we can at least temporarily agree to this understanding of terms, we might then take our next cues from a group of political theorists that looked to classical theorists such as Aristotle, among others, as they set out to apply their ideas to the real world: the American founding fathers. As students of their political thought may already know, the founders were interested in combining each of the true forms of government into a single system in order to get the best of each – monarchy, aristocracy, and what we would today call democracy each had a representative in the structure of the new American government. A system of checks and balances were to hold each element in its proper place, and prevent them from degenerating into their false forms.
Can the same be done with economic ideas? I believe it can, and I believe we find the answers in Catholic social thought, and particularly Distributist thought. Here the true forms of both capitalism and socialism are combined in a way originally envisioned by Aristotle himself, while the false forms are rejected and held in check. What I defined as "free enterprise" and "economic democracy" above are entirely compatible, provided only that society – be it through a national or, better yet, local government – have as its practical aim the gradual elimination of the unskilled or semi-skilled labor market by providing as many positive incentives as possible for the establishment of Employee Owned and Controlled Companies (EOCCs).
Why the labor market? Because it is here that human beings are ultimately reduced to the amount of profit they can provide an employer. Within Catholic social thought, labor always has primacy over capital – the human rights and dignity of the worker always take a great moral precedence over profit. When a worker is reduced to a cog in a profit-making machine, to be granted the necessities of life while it is convenient and yet denied them when it is not, it is a violation of human rights. And yet the elimination of the market in unskilled labor would not deny anyone's right to private property, their own business, or trade in material goods. It simply means that a person who wishes to profit for himself by such means must now be a person in search of partners instead of a buyer in search of a "means of production" in human beings.
To those who might complain that this would result in less effective or efficient businesses, I would point to research that clearly shows that there is a positive relationship between ownership and productivity. When people are treated like people with dignity – even if not as equals in every respect – they do their jobs better, and everyone benefits. The reason for this should not be surprising to Christians; it is God who made it such that we should live in society with one another, and God who commands us to love our neighbor as ourself. God would not command that which was detrimental to ourselves. The moral law is not only good, but results in good.
To achieve these ends it is absolutely necessary that we change the way we think and speak. We must begin to agree upon the meaning of words and phrases so that petty disputes are finally put to rest. Leftists and rightists alike must embrace the true forms of the economic systems they criticize, and more loudly condemn the false forms. They must seek points of contact and agreement, and I think this can be done by finding ways to marry free enterprise to economic democracy while holding plutocracy and command economy at bay. In spite of our differences on other moral issues, particularly sexual ethics, modern technology offers us ways in which both freedom and equality, the rallying points of right and left respectively, can be effectively and efficiently combined. Overarching both of these important conceptions must be the Christian conception of the human person, for in the final instance, and in spite of the pretensions of secularism, Pope Benedict is right: the only foundation for human rights is Christian humanism.
This essay is also on my blog, and I hope it will spark some constructive and respectful discussion.
I tend to think I am doing something right if people from both ends of the political spectrum are rabidly attacking me. The notion that one ideological camp has a monopoly on truth and justice is repugnant to me, even if I lean one way or another at times. At the same time, I never enjoy seeing civil discussion degenerate into uncharitable attacks.
Attachment to labels is part of the problem I encounter when putting forth alternative economic ideas. People on the political right are as agitated by the mere word "socialism" as people on the left are by the word "capitalism". It doesn't help that both sides hold radically different definitions of each word.
I have not seen Michael Moore's latest film Capitalism: A Love Story. Therefore this is certainly not a movie review, for those who might have been expecting one. After what I have read recently, however, about the content of the movie – particularly it's Catholic content, it is something I think I am going to have to see for myself. An article in The Guardian (for which I tip my hat to Facebook friend Brennan Hartley for) explores the presence of Catholic social teaching in Moore's latest film, and in what may be a shock to at least some folks, Moore's professed Catholicism.
Many of the readers here at TAC, however, will probably not be so surprised; we are all familiar enough with the specter of the liberal Catholic. There is a good aspect, a bad aspect, and a downright ugly aspect to what I typically encounter on the Catholic left, and Moore is the epitome of this trend.
American Political Theory and Constitutional Law Series, Pt. I
The American people have a history of distrust and suspicion of centralized authority. The original framework for the primitive independent-America outlined in the Articles of Confederation was not weak by accident. Even despite the clear insufficiency of the-then government under the Articles, the framers of the Constitution still found their vision of government to be a hard sell. It is fair to say their success was in finding an effective mix between the Athenian assembly and Roman Senate combined with 'checks and balance' with two other branches of government—a republic instead of a direct democracy.
In many ways, this debate has lived on. It is remarkable, particularly in recent decades, how many constitutional amendments have been given real and serious consideration by the U.S. Congress, from balanced budgets, to flag desecration, to super-majorities for taxes,  to line-item veto just begin the list in attempts to reshape the constitutional order.
For some time I have had mixed and often conflicting beliefs about this whole debate. The usual "left" versus "right" spin is, as usual, tiring. Though, I have re-engaged the matter due largely to a new found interest in the project development of Catholic legal theory. Such an undertaking on the part of Catholic law professors and legal professionals have been enormously helpful in the process of asking serious questions and finding an authentic Catholic answer to crucial questions about American government, constitutional law, and jurisprudence. This couldn't be more true than with my quarrels with the "living Constitution theory" as well as "originalism." Though it is probably still the case, to some degree, that I am troubled about answers to these questions. I have become more convinced by those who make the case (in regard to one matter) that America needs a much needed reminder: constitutional amendments should be rare and limited to issues of historic significance. The U.S. Constitution must be preserved from short-term and sudden passions. The starting point, I think, is to reiterate, as the Founding Fathers did, the merits of representation, deliberation, and conciliation.
American voters in great number say they favor change, but there is no consensus or clarity about neither the amount nor direction such change should take. Not so surprisingly, contemporary political debates do very little to educate the public about essential constitutional issues. Serious discussion is not only past due, but is vital. What is a greater threat to constitutional government than a lack of substantive public debate and public awareness? An uninformed, ignorant public is perilous to the common good and constitutional order.

Sometimes one image serves to sum up an event in the world's memory.  For the Tiananmen Square protests of 1989, that image is probable the one of the "tank man" — a lone protester who was photographed on June 5th, 1989 when he briefly stood, unarmed, before a tank column and stopped it.
There is not agreement as to who the "tank man" was, and most reports suggest he was arrested by the secret police and executed within the next two weeks.
In those heady days, it seemed possible that within a few years communist dictatorship would be nothing more than a memory, but twenty years later the communist oligarchs in China have learned to accomodate freedom and enterprise enough to remain in power.  And the tank man's dream remains unrealized.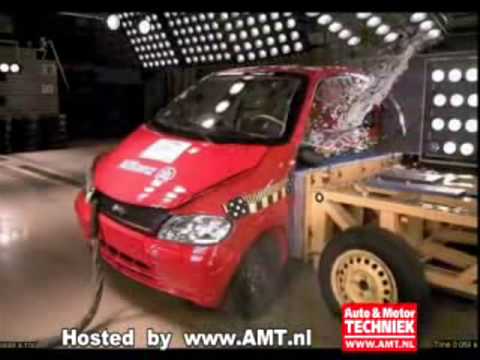 From the ever sombre and serious Iowahawk.  The problem with being a humorist these days is that reality has a habit of catching up with the absurd.  From the Heritage Foundation:
Yesterday Americans rallied in hundreds of tea party protests against high government spending and taxation.  In my state 3000 people turned out in Peoria alone.  Good coverage of the tea parties is at Instapundit.  Much more at Tea Party online HQ. 
Elements of the mainstream media were openly contemptuous of the tea parties, perhaps one of the more obvious examples being here at Hot Air.
In the American election cycles 2004 and following, there has been an increased visibility of Catholic influence in the political process and a public debate amongst Catholic voters. It is a great gift to the American people that the Catholic Church may offer the clarity of moral truth to the country's political discourse.
However, this participation on the part of Catholics presents a variety of challenges. How is the teaching found in the Compendium of the Social Doctrine of the Church to be expressed within the American political tradition? The answer is not so clear-cut and is inevitably the subject of much debate. The United States Conference of Catholic Bishops issues a document before every election called Faithful Citizenship, which presents "Catholic Social Teaching" to the laity, in summary form, an authentic Catholic view of the natural moral law grounded in the inherent dignity of each human person and how it can and should be lived out within the political process.
In response to a prior post in which I expressed some support for higher taxes and more wealth distribution, a commenter suggested that  "no thinking Catholic can support socialistic solutions to the problems of our fallen world," on the grounds that such solutions limit "authentic freedom." Darwin has already ably addressed the comment as it pertains to freedom. The Catholic understanding of freedom (i.e. freedom to do the good), is very different than freedom understood as the absence of government interference with individual choice. The former describes the freedom to be virtuous; the latter the freedom to do as we wish with private property.
But I think the commenter was correct in noting that the Church recognizes a right to private property. And this suggests that there is a tension between socialism and Catholic thought.
"If you look at the victories and failures of the civil rights movement and its litigation strategy in the court. I think where it succeeded was to invest formal rights in previously dispossessed people, so that now I would have the right to vote. I would now be able to sit at the lunch counter and order as long as I could pay for it I'd be o.k. But, the Supreme Court never ventured into the issues of redistribution of wealth, and of more basic issues such as political and economic justice in society.