Socialism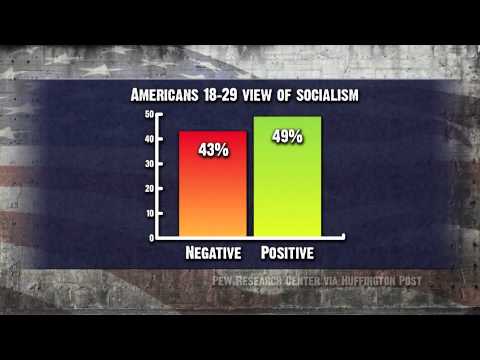 After their abysmal recent performance in the Presidential election I don't know how much credence to give a Gallup poll, but these findings have the ring of truth.  53% of the Dems have a positive view of the term "Socialism" and 75% of Dems have a positive view of the Federal government.  Under Obama is there much difference in practice?  The Democrats are on a rapid path to morphing into a European style socialist party. Continue reading →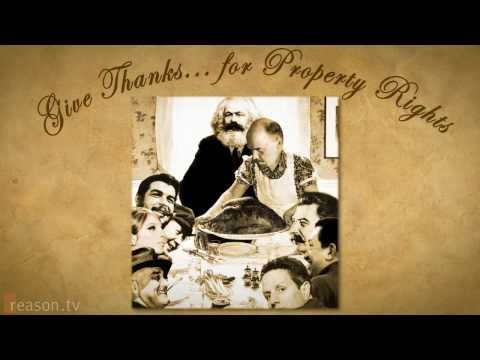 From  Of Plymouth Plantation, by Governor William Bradford:
All this while no supply was heard of, neither knew they when they might expect any. So they began to think how they might raise as much corn as they could, and obtain a better crop than they had done, that they might not still thus languish in misery. At length, after much debate of things, the Governor (with the advice of the chiefest amongst them) gave way that they should set corn every man for his own particular, and in that regard trust to themselves; in all other things to go on in the general way as before. And so assigned to every family a parcel of land, according to the proportion of their number, for that end, only for present use (but made no division for inheritance) and ranged all boys and youth under some family. This had very good success, for it made all hands very industrious, so as much more corn was planted than otherwise would have been by any means the Governor or any other could use, and saved him a great deal of trouble, and gave far better content. The women now went willingly into the field, and took their little ones with them to set corn; which before would allege weakness and inability; whom to have compelled would have been thought great tyranny and oppression. Continue reading →
My compatriot Paul Zummo posts: Assertion Without Evidence.
Here find my reply.
Mr. Zummo writes:
"Show, don't tell"  is an admonition often given to writers. Usually it applies to fiction, but it works with non-fiction as well. If you make an assertion about someone's beliefs, it is generally good form to provide evidence supporting your argument, at least if you want to be taken seriously. It is true that the blogopshere doesn't necessarily allow for extended treatises, yet it's still possible within the confines of a few hundred words or more to demonstrate credible evidence of your assertions.

When it comes to Paul Ryan and his evil Randian ways, however, such worries are cast aside.
The claim is that there is no evidence to support the assertion that Paul Ryan is "Randian." That is, that he ascribes to the philosophy of Ayn Rand.
First, it is very clear that, in recent years, Paul Ryan was an avid supporter of what he called the "morality of capitalism" as defined specifically by Ayn Rand. (Video here.)
Secondly, when political blowback was clear, Ryan stated that the claims that he supports Ayn Rand are "urban legend." The term "urban legend" is commonly understood to describe a myth. In other words, his reply was that the claims are "not true," but we have the video, don't we? Robert Costa added undue credibility to Ryan's assertion:
These Rand-related slams, Ryan says, are inaccurate and part of an effort on the left to paint him as a cold-hearted Objectivist.
It is ironic that Ryan will not acknowledge that the poor are "due" assistance, even as he is given undue credibility by Costa and National Review. More troubling indeed is Costa's assertion that the source of this "lie" is political opponents on the Left. This gives the impression that Ryan is a person of privilege who will be defended by National Review, which is heavily-staffed with Catholic columnists, even against true claims against him. In this way, the credibility of Catholic conservatives is eroded. That is something I certainly do not want to see.
Let it be noted that I have never claimed that Ryan is an Objectivist, per Costa's article, but only that he is opposed to the preferential option for the poor. I would love to see any quote from Ryan claiming that the poor are "due" economic assistance from those who have more. Certainly, Rick Santorum would tell you that the poor are "due" assistance by virtue of the fact that they are poor. He would say it a thousand times without flinching, though he may disagree with some on the structures it takes to make that happen effectively. Ryan appears to have no belief that the poor are "due" assistance.
Finally, on the main point about whether Ryan is "Randian," if we assume that he's had a "conversion" from Rand, then a couple of things would be required to make it an actual conversion. First, you would have to convert "to" something else. Secondly, you would have to demonstrate somehow that you actually believe that philosophy that you've converted to.
Ryan claims that he follows St. Thomas Aquinas, not Ayn Rand.
"I reject her philosophy," Ryan says firmly. "It's an atheist philosophy. It reduces human interactions down to mere contracts and it is antithetical to my worldview. If somebody is going to try to paste a person's view on epistemology to me, then give me Thomas Aquinas," who believed that man needs divine help in the pursuit of knowledge. "Don't give me Ayn Rand," he says.
If he follows Aquinas, as claimed, this would make him a proponent of Distributism. Try quoting Aquinas' remarks on Distributism to any conservatives who have not read them before and ask them what it sounds like to them. I'll be shocked if they don't call it "socialism."
As stated above (Article 1), in distributive justice something is given to a private individual, in so far as what belongs to the whole is due to the part, and in a quantity that is proportionate to the importance of the position of that part in respect of the whole. Consequently in distributive justice a person receives all the more of the common goods, according as he holds a more prominent position in the community. This prominence in an aristocratic community is gauged according to virtue, in an oligarchy according to wealth, in a democracy according to liberty, and in various ways according to various forms of community. Hence in distributive justice the mean is observed, not according to equality between thing and thing, but according to proportion between things and persons: in such a way that even as one person surpasses another, so that which is given to one person surpasses that which is allotted to another.

Aquinas goes on to say that it is the poor, as Jesus said, who are to be considered to have the more prominent position in the community. G.K. Chesterton was a proponent of Distributism. No heretic, he.
Several times today alone, I have shared the above quote from Aquinas with conservatives and have been told it is "redistribution of wealth," the term frequently employed by conservatives to describe socialism. I would argue that most people would say the quote above describes Obama policy better than it describes Ryan policy. Herein lies the conundrum of ignorance which plagues us and foments division in the Church through political confusion. Not one among us who call ourselves conservative would let Barack Obama get away with saying that he follows Aquinas, but if Paul Ryan says it, no one bats an eyelash? Well, not me. Not me. And so, here I am before you asking you not to let any man get away with claiming he follows Aquinas when he does not, least of all a candidate for high office, and especially so when it is a candidate for high office who identifies as Catholic on the national stage.
Certainly, Ryan's philosophy continues to more closely resemble the philosophy of Ayn Rand than of Aquinas. CLICK HERE to see why that is so dangerous to the Church in America, and yes, even to Western Civilization itself.
As for Mr. Zummo's attempt to compare Paul Ryan to Rick Santorum, there is no comparison. They are vastly different, as stated above, but also considering the fact that Paul Ryan endorsed Mitt Romney, who is running on a solely economic platform, over his fellow Catholic Rick Santorum in Wisconsin. This action effectively knocked Rick Santorum out of the GOP presidential primary for good and certainly indicates strongly that the two are not at all on the same page economically. At the very least, it's clear that Paul Ryan prefers Romney economics to Santorum economics. Mitt Romney believes those who work are "due" what they work for. Fine, fine, but Rick Santorum believes, in addition to that, that the poor are "due" assistance in some form. It's a philosophy that is consistent with our Catholic Faith, whereas Ryan's philosophy is not.
There was no "assertion without evidence." To the contrary, there is a great deal of evidence, and we ignore it at our peril.
"Socialism is a philosophy of failure, the creed of ignorance, and the gospel of envy, its inherent virtue is the equal sharing of misery."
Winston Churchill
Those of us of a certain vintage may recall Rocky IV where Rocky fought a Soviet Superman, Captain Ivan Drago, portrayed with robotic efficiency and inhumanity by Dolph Lundgren.  I therefore found it interesting to come across the interview below in which Dolph Lundgren relates why his father advised him to come to America:
Continue reading →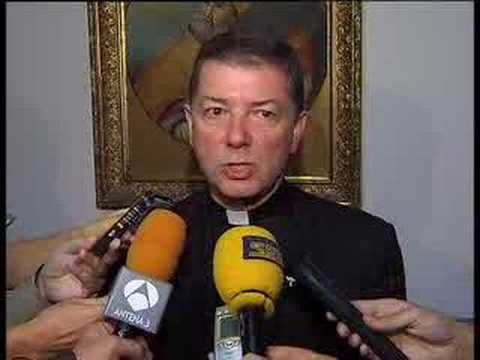 On Sunday I received a request from a Catholic blogger for my suggestions for readings in regard to the Spanish Civil War, a subject which I have always found fascinating.  Here is my response:
The go to man on the Spanish Civil War is Stanley Payne.  He has been writing on the conflict since the Fifties.  He interviewed many of the leaders of the various factions in the Fifties, Sixties and Seventies.  Originally a man of the Left, I think it would be fair now to call him a conservative, but what he is above all is a first class historian.
You see some pretty interesting reactions and responses from our intellectual superiors when asked to redistribute their 4.0′s to less deserving students.
Hat Tip: Matthew Archbold
The search for an economic and political "third way" has haunted intellectuals for over a hundred years in the Western nations. Many forget that fascism was at one time considered a viable "third way" between liberal capitalism and communism, preserving for the most part private ownership of the means of production for profit but subjecting it to near total control and regulation by the state. Many other models would follow, from the local and anarchistic to the national and statist, appearing under many different names.
I too was caught up in the desperate search for a "third way", as are many Catholics who eventually find their way to Distributism. But it became quite obvious to me that what people who actually defined themselves as libertarians and capitalists were promoting and defending really wasn't what I had always thought it was, nor was it anything I could possibly find objectionable.
by Joe Hargrave
With the political storm clouds gathering over the horizon for November, I want to take this opportunity to explain why I will be voting for GOP candidates (specifically Tea Party candidates when possible) at the midterm elections. It is not because I "believe in" the Republicans, or because I think that a Republican Congress is going to lead America into a new golden age. It is because the Obama/Democrat agenda must be slowed down, and more importantly, because I do not share the hierarchy of priorities or values of the left.
Christopher Blosser:
As a young convert I was very much intrigued by the ongoing discussion between Richard J. Neuhaus, George Weigel, Michael Novak and Fr. Robert Sirico — and their critics, ranging from David Schindler (editor of Communio) to Tracey Rowland and Alisdair MacIntyre. This has sometimes been described as a debate between 'Catholic neocons' and 'Catholic paleocons'; 'Whig-Thomists' vs. 'Augustinian Thomists' (the latter by Tracey Roland in a famous two-part interview with Zenit).
The discussion was centered on such questions as:
What are the religious and philosophical foundations of the 'The American Experiment'?
Is the liberal tradition (understood in the sense of democracy, human rights and the free market) a help or a hindrance to the life of the Church and evangelization?
Is capitalism and the free market compatible with Christian morality and the social teachings of the Catholic Church?
What is the proper role of religion in the public life of America today and how ought we to interpret the 'separation of Church and State'?
What is the proper understanding of freedom, conscience and religious liberty in Catholic tradition?. . . in other words, the kinds of questions that we at American Catholic are largely preoccupied. To aid in my readings and research on this topic I started a website, "The Church and the Liberal Tradition" and a blog, "Religion and Liberty" which was largely active from 2003-2006.

One of my chief sparring partners online was David Jones, founder of the blog la nouvelle theologie. While my time of late has been preoccupied with readings in other subjects (and other pursuits), David has kept up with new developments in this ongoing discussion. Among them, the recent exchanges between Catholic-traditionalist-turned-libertarian Dr. Thomas Woods and his chief critics, Thomas Storck and Christopher Ferrara (of The Remnant)– about which David would like to offer the following remarks in a guest post:
President Obama seems to carry the world view that of an elite academic, that all the problems this nation faces can be solved with government intervention through high taxes and and legislation that enacts social engineering of a society of independence to that of dependence.
Or as the average layman would say, President Obama is a socialist, plain and simple.
I understand the subtleties of his liberal leanings and his good intentions, but the path to Hell is often made with good intentions.  With the failed Communist experiment in Russia in 1988 and the current economic collapse of Greece with Spain and Portugal on the horizon to experience the same, I don't see how more spending with money we don't have for welfare programs that we don't need will solve our economic woes.