Smoke of Satan
In 2010 the Catholic Church in particular and Christianity in general are under attack because age old truths are being abandoned for the Dictatorship of Relativism. One might ask; how did we get here? It didn't happen overnight; as a matter of fact many of those doing the rebelling actually think they are doing us all a favor.  Centuries and millennium evolved into a construct of rebellion where self appointed leaders who thought knew better than the Church and society itself tried to change all that was sacred and holy into something, they but most importantly their friends in the intelligentsia, could accept. Too many cooks in the kitchen can be bad for your acquired culinary tastes, but when truth is watered down it is something entirely different and far more serious. In this instance, we are talking about souls, not taste buds.  If this is so then how could the thesis of my book, The Tide is Turning Toward Catholicism be true? The answer is simple because the world is getting closer and closer to the precipice. Some may chose to jump but thankfully more will chose to come back from ledge into the world of reality and when they do they will see the many positive developments happening in the Church. One's own mortality has a way of causing self preservation.
French Catholics let a "trendy" bishop know what they think of his frivolity and sacrilege: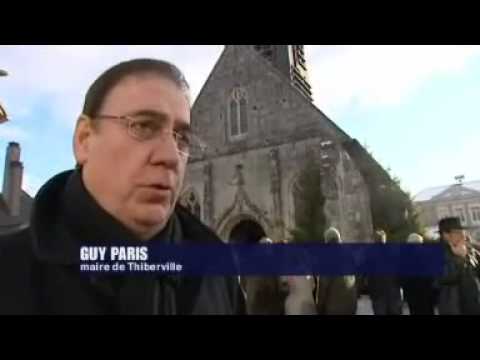 For an English language interpretation of events, see this article by Damian Thompson of the UK Telegraph.
French people are often stereotyped by the American media as cowards, willing to surrender at the first sign of trouble. In this case, these French Catholics have displayed more backbone than many Americans faced with similar nonsense. To them, and to their traditional priest, Fr Francis Michel, go my solidarity and prayers. Keep your chin up!
P.S. – if you're on facebook, here is Mr. Michel's support group.