Slavery
Edward Coles, the second governor of Illinois, is largely forgotten today, which is a pity.  His actions in 1824 helped lead to Union victory in the Civil War.
Illinois came into the Union as a free state in 1818.  However, a majority of settlers in Illinois initially came from the South and some of them brought slaves, illegally, into the Sucker State.  In 1822 Edward Coles, a 36 year old native of Virginia who had settled in Illinois in 1818, was elected Governor.  Coles came from a slave-holding family, but he had long been convinced that slavery was morally wrong.  When he arrived in Illinois he freed his ten slaves and deeded to each head of a family 160 acres of land to help give them a new start in a free state.  He ran for governor because he was alarmed with the growing strength of pro-slavery forces in his new home state.  In a tight four way race he won.
As Governor, Coles fought against laws in Illinois that discriminated against blacks and against indenture laws that attempted to establish black slavery in Illinois under another name.  In 1823 pro-slavery forces had a call for a constitutional convention put on the ballot in 1824.  Had a convention been called, there is little doubt that Illinois would have been transformed into a slave state.  Working feverishly, Coles and his allies narrowly defeated the call for a constitutional convention at the ballot box in 1824 and Illinois remained a free state.  Had the Civil War begun with an Illinois that had been part of the Confederacy, or, more likely, split in two as Missouri was throughout the war between rival Union and Confederate camps, it is hard for me to see a Union victory.  Illinois contributed a quarter of a million men to the Union cause, and without those men the war in the West could never have been won.
Technological history is a unique point of view that always caught my eye.  David Deming of the American Thinker gives us a brief synopsis of his latest contribution in this genre.  Keep in mind how integral Christianity was to the recovery of Europe after the barbarian invasions and the safekeeping of knowledge by the monastic system that allowed Europe to recover and blossom into what we now call Western Civilization:
Both Greece and Rome made significant contributions to Western Civilization.  Greek knowledge was ascendant in philosophy, physics, chemistry, medicine, and mathematics for nearly two thousand years.  The Romans did not have the Greek temperament for philosophy and science, but they had a genius for law and civil administration.  The Romans were also great engineers and builders.  They invented concrete, perfected the arch, and constructed roads and bridges that remain in use today.  But neither the Greeks nor the Romans had much appreciation for technology.  As documented in my book, Science and Technology in World History, Vol. 2, the technological society that transformed the world was conceived by Europeans during the Middle Ages.
Greeks and Romans were notorious in their disdain for technology.  Aristotle noted that to be engaged in the mechanical arts was "illiberal and irksome."  Seneca infamously characterized invention as something fit only for "the meanest slaves."  The Roman Emperor Vespasian rejected technological innovation for fear it would lead to unemployment.
Greek and Roman economies were built on slavery.  Strabo described the slave market at Delos as capable of handling the sale of 10,000 slaves a day.  With an abundant supply of manual labor, the Romans had little incentive to develop artificial or mechanical power sources. Technical occupations such as blacksmithing came to be associated with the lower classes.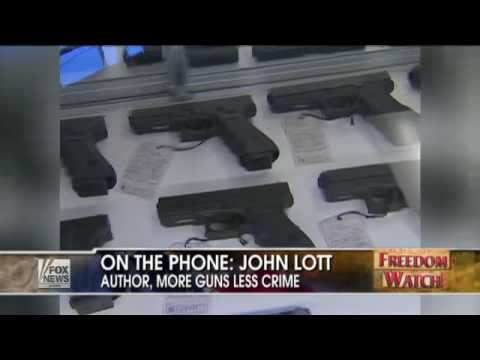 In the case of McDonald v. the City of Chicago, the Supreme Court of the United States ruled that the Second Amendment applies to the states.  Read the decision here.  The decision was 5-4 which is absolutely stunning since I think that there was no intellectually respectable argument to be made that the Second Amendment does not apply to the states.
The bill of rights applies to the States due to the Fourteenth Amendment.   In the opinions written by the majority justices, emphasis is given to the importance that the drafters of the Amendment placed upon the rights of freed slaves after the Civil War to keep and bear arms for their defense.  A good day for the Constitution at the Supreme Court.
Kyle Cupp has a brief post describing the dehumanizing moral effects of seeing human dignity and rights as springing entirely from a social contract (implied or explicit):
This reduction occurs when we understand and act upon our moral obligations to one another only within the framework of a social contract–when we limit our obligations to those who have entered into such contracts and consider ourselves obligated only to those who share our citizenship, have signed a treaty we have signed, or participate with us in some other contractual arrangement. I make this reduction when I don't care about torturing terrorists because they're not signers of the Geneva Conventions, when I wish to alienate the immigrant who enters my country against my country's laws, when I ignore my obligations to those not yet born because the laws of the land do not recognize their personhood, or when I insist that others shouldn't be given Constitutional rights when the rights I wish to withhold from them are basic human rights.
I think that he's right as far as he goes, but I don't think that his point that basic human rights and duties are inherent to humanity (rather than assumed via some sort of contract/relationship) is actually the point usually at dispute in our society. Rather, what seems often to be disputed is what the extent of basic human rights are — and which "rights" are merely agreed civic rights which we grant explicitly via the social contract.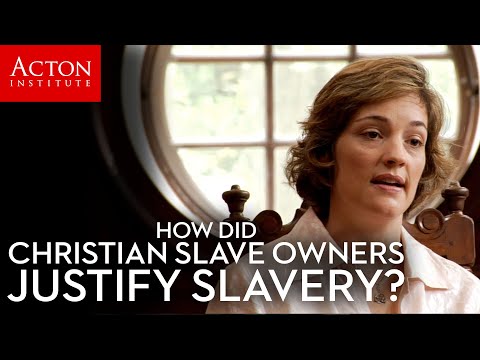 My second post using clips from the Birth of Freedom video produced by the Acton Institute.  As historian Susan Wise Bauer, justly popular in home schooling circles for her superb The History of the Ancient World  and The History of the Medieval World, indicates in the video above, defenses of slavery based upon the Bible often confused descriptive passages of the Bible, written in ages where slavery was as common as complex machines are in ours, with prescriptive commands that slavery was right and just.   Additionally, defenders of slavery using the Bible did not work out fully the logical implications of their position.  For example, if Saint Paul's comments regarding slavery meant that slavery was just, would absolute monarchies also be just based upon Paul's statements to obey the authority of the Roman Empire?   If slavery was good based upon Saint Paul's statements, did that mean that enslavement of whites was good since the vast majority of slaves Saint Paul would have had contact with would have been white?  Using the Bible to defend slavery leads to endless questions of this type as the abolitionists at the time pointed out.
Perhaps one of the more elaborate defenses of slavery using religion was that of Richard Furman in a letter to the Governor of South Carolina, John Lyde Wilson, in 1822.  A Baptist pastor, Furman was born in Esopus, New York in 1755.  A preacher of unusual power, he was appointed as the Baptist pastor of the High Hills of Santee Baptist Church in South Carolina at the age of 19.  An ardent patriot during the Revolution, he became pastor of the First Baptist Church in Charleston in 1787.
A strong believer in education, he founded literary societies, academies, literacy campaigns and local Bible and tract societies.  With his leadership, Baptists in South Carolina founded Columbian College in 1821, now known as George Washington University.
Furman began his career viewing slavery as an undoubted evil.  By the end of his career he owned slaves and had enlisted the Bible in defense of the "peculiar institution". 
It would be easy to simply view Furman as a hypocrite and a monster.  However, such is not the case.  He was a highly educated man and a convinced Christian, and his life contained many charitable works, some of which were for blacks, slave and free alike.  The truly depressing fact while reading the very well written defense of slavery below, is the recognition that Furman in many ways was a very good man working very hard to defend the indefensible.  The attempted slave insurrection of Denmark Versey prompted Furman to write the letter.  Furman's letter to the Governor of South Carolina:
  Continue reading →
It's interesting that during a Ramadan dinner at the White House President Obama mentioned that Islam is a great religion.
Since when is he qualified to make such theological statements when questions of this magnitude are above his pay grade?
Did President Obama mean how the followers of Islam subjugated the Christian lands of the Middle East, North Africa, Anatolia, the Balkans, and Spain?
Enslaved millions of black Africans in the slave trade to Europeans?
Not to mention defiling the Hagia Sophia, Saint Peter's Basilica, and many, many more Christian shrines and churches.
President Obama you have no idea what you're talking about.
_._
To go to the RealCatholicTV.com website click here.
To download the Vortex by Michael Voris, S.T.B., on RealCatholicTV.com click here.
Some of our readers south of the Mason-Dixon line no doubt have perhaps felt left out in my many posts regarding Abraham Lincoln.  I am fully aware that great Americans fought on both sides of the Civil War, and one of the greatest of Americans, of his time or any time, was Robert E. Lee.
This is more of a "rant," than a thought out piece which I would usually give more effort.
I am infamous for the "consistent life ethic" war cry, even as the magnificent doctrine is abused for partisan gain by everyone on every side of the political spectrum. The idea of the "seamless garment" is not only a beautiful image, but a constant reminder that nothing in the fabric of human activity is isolated and unrelated to all else.