Sin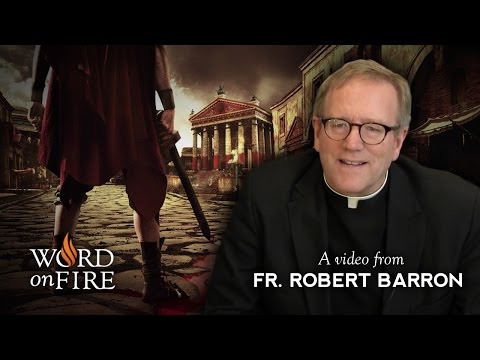 I have never much enjoyed Lent, of course the purpose of Lent is not enjoyment.  Repentance, mortification, fasting casts for me a gray pallor over this time of year.  Like many things in life I do not like, foul tasting medicine, judges who insist on strict adherence to the law, honest traffic cops, I benefit from Lent.  It reminds me of my sins and the necessity to amend my life.  This is especially good for me because we live in a sinless age.
Prior to say 1965, people enjoyed sinning just as much as we do, but most did not delude themselves about what they were doing.  Promiscuous sex was just as fun then as now, but few were able to convince themselves that what they were doing was not, deep down, wrong.  A trip to an abortionist might "solve" a small "problem", but the destruction of human life that went on in an abortion was acknowledged by almost all.  Standards of morality, as even a cursory study of human history reveals, have often been ignored by men, but the standards remained.
Now we live in a new and glorious day!  If something is physically pleasant then there can be no sin about it.  Good and evil have been banished from our lexicons, to be replaced, at most, with "appropriate" or "inappropriate" behavior.  If over a million innocents have to die for one of our pleasures each year it is a "small" price to pay, and in any case we aren't the ones paying the price.  Some of our friends find gratification in sexual behaviors that were near universally condemned a few decades ago?  Not a problem!   We will rewrite the laws to make their behaviors "appropriate" and give a hard time to those retrogrades who do not adjust their concepts of "appropriate" and "inappropriate" to match ours.  We will celebrate those with great wealth and seek to emulate their lives, no matter how squalid, unless they hold political opinions that are "inappropriate".  We will create wealth out of thin air to care for the poor through that magical device known as "government", the same poor that we would never personally lift a finger to aid.  Lies will cease to be lies if we wish to believe them, and the term lie will soon be banished in any case.  Too "judgmental", the closest thing we have remaining to sin.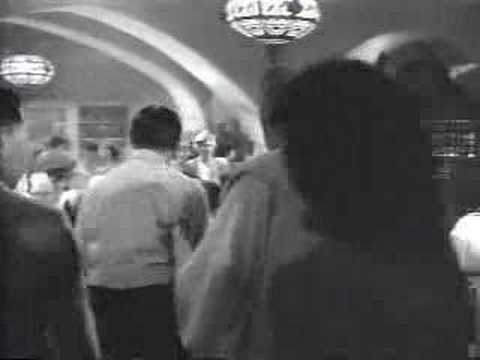 One of the more popular illusions of the past half century is that sin can be redefined and that we can engage in conduct formerly regarded as sinful free of consequence.  Alas, inconvenient reality keeps creeping back into the picture:
Workers at a Canadian clinic have discovered that almost 7 percent of their patients with gonorrhea had a strain of the bacteria against which all oral antibiotics are useless. This alarming report suggests gonorrhea may become an untreatable disease, warn public health experts.
Antibiotic-resistant strains of gonorrhea have been reported in outbreaks throughout Europe and Japan, according to US News, but the Canadian study, published in the Journal of the American Medical Association, marks the first time the strain has been seen in a large North American population.
"We've been very concerned about the threat of potentially untreatable gonorrhea," Dr. Gail Bolan of the Centers for Disease Control and Prevention (CDC) told Fox News. "We feel it's only a matter of time until resistance will occur in the United States. Continue reading →
Today is the feast day of my confirmation saint, Saint Thomas Becket, the holy, blessed martyr.  His story tells us how foreign to our time the Middle Ages are.  Becket was a worldly cleric who had risen to be chancellor of England for Henry II.  Henry seized the opportunity to place his man, Becket, on the throne of Canterbury as Primate of England.  Becket had a sudden and complete religious conversion and fought Henry for the liberty of the Church for which Becket suffered exile and, ultimately, murder.  In penance for Becket's murder Henry had himself beaten by the monks at Canterbury before the tomb of his former friend who, two years after his death, was canonized by the Pope.  For over three centuries his tomb became one of the major pilgrimage sites in Europe and inspired the immortal Canterbury Tales.
The Middle Ages were fully as immersed in sin as our own time, although with different mixtures of evil, but the sins of the Middle Ages were often followed by great penances and acts of contrition that brightened and inspired countless lives down through the centuries.  This we have lost and this we must regain.  G.K. Chesterton put what we lack in high relief when he wrote about Saint Thomas: Continue reading →
Every so often, another Catholic encourages me to "dare to hope that all are saved". After all, it is not a matter of doctrine that any specific person is damned. We know that God's mercy is great, and given God's mercy and our beliefs about the bliss of heaven and the torment which is hell, it seems reasonable that any soul would choose to embrace God over separating himself permanently from Him.
For me, this idea seems to fall down, however, when applied to the whole of humanity. In a sense, it's a lot like the issue of the probability of sinlessness which I wrote about briefly a while ago: Given that we have free will, it would seem that in any given situation we could choose to do the right thing — though obviously we in many cases feel a strong urge not to or don't even have a clear understanding of what the right thing is. However paradoxically, while in every individual choice it would seem that we could choose not to sin, it seems like an impossibility that any one person would in fact make the right choice in every single circumstance, thus living a life entirely without sin (except for original sin.)
Similarly, it seems to me that while there's clearly a chance that any given person, no matter how sinful, will repent before death, embrace God's forgiveness, and be saved, I simply can't imagine it as possible that every single person in the history of humanity would do so. We see people so very frequently, in ordinary life, actively choose to do thing which they know will make them unhappy out of anger, pride or even just habit — I just don't find it persuasive that no one would ever have chosen to utterly refuse union with God and insist that he would "rather rule in hell and serve in heaven."
So I do not hope that all will be saved — I stick to hoping that each person will be saved.
This post originally ran (I've cleaned up a few typos, but otherwise left it unchanged) back in 2006, but the topic has been on my mind, and having found it via Google while researching the topic of the Fundamental Option I decided to rerun this one rather than writing a new one.
Quite some time back, Pontifications ran a post about the theory of "fundamental option", which it seems is the theological term for the idea that one's salvation is based upon a fundamental choice that one makes either for or against God.
This image for the determination of one's salvation has a certain utility in that it is simple and evocative. C. S. Lewis uses it in The Last Battle, where all of Narnia's creatures face Aslan and swerve either to his right (with loving expressions) or to his left (with hate in their eyes). And yet, like any image or illustration, applying it absolutely leads to distortion. The 'encounter God and choose' image helps to emphasize that God's judgment is not some arbitrary judgment imposed upon us. It also helps to explain how someone externally appearing to have sinned many times might be saved, while someone who to all appearances led a virtuous life, yet held pride in his heart, might reject God and be condemned. And yet, taken as an absolute of 'salvation by choice alone' the theory of 'fundamental option' becomes just as much a heresy as 'salvation by faith alone'.
Continue reading →
At the risk of being all-books-all-the-time around here, (and really, if one is going to run risks, that's not a bad one to run, is it?) I can't this. I've been working through a lot of analysis at work lately, which involves long periods of sitting at my desk alone wrestling with Excel and Access, and to help stay on task I've been listening to John Cleese reading C. S. Lewis's The Screwtape Letters. It's probably been ten years since I read Screwtape, and I'd forgotten how quotable it is.
These two sections particularly struck me. The first about the tactic of getting the temptee to focus on loving those he doesn't actually know, while disliking those he actually interacts with on a daily basis.
[from Screwtape Letter #6]

As regards his more general attitude to the war, you must not rely too much on those feelings of hatred which the humans are so fond of discussing in Christian or anti-Christian periodicals. In his anguish, the patient can of course be encourage to revenge himself by some vindictive feelings directed towards the German leaders, and that is good so far as it goes, but it is usually a sort of melodramatic or mythical hatred directed against imaginary scapegoats. He's never met in real life. They are lay figures modeled on what he gets from the newspapers. The results of such fanciful hatred are often most disappointing. And of all humans, the English are, in this respect, the most deplorable milksops. They are creatures of that miserable sort who loudly proclaim that torture is too good for their enemies and then give tea and cigarettes to the first wounded German pilot who turns up at the back door. Do what you will, there is going to be some benevolence as well as some malice in your patient's soul. The great thing is to direct the malice to his immediate neighbors whom he meets every day and to thrust his benevolence out to the remove circumference, to people he does not know. The malice thus becomes wholly real, and the benevolence large imaginary.
Continue reading →
Lent is a time for confronting evil, especially the evil within us.  Today is Ash Wednesday.  The origins of the use of ashes on Ash Wednesday is lost in the mists of Church history.  The first pope to mention Ash Wednesday, although the custom was very old by his time, was Pope Urban II.  At the Council of Clermont in 1095, the same Council at which the Pope issued his world altering call for the First Crusade, the Council handed down this decree (among others):  10-11. No layman shall eat meat after the imposition of ashes on Ash Wednesday until Easter. No cleric shall eat meat from Quinquagesima Sunday until Easter.
That the first pope to mention Ash Wednesday was the same pope who launched the First Crusade is very appropriate.  Although even many Catholics may not realize this today, from first to last the Crusades were a penitential rite for the remission of sins.  One of the foremost modern historian of the Crusades, Thomas Madden, notes this:
During the past two decades, computer-assisted charter studies have demolished that contrivance. Scholars have discovered that crusading knights were generally wealthy men with plenty of their own land in Europe. Nevertheless, they willingly gave up everything to undertake the holy mission. Crusading was not cheap. Even wealthy lords could easily impoverish themselves and their families by joining a Crusade. They did so not because they expected material wealth (which many of them had already) but because they hoped to store up treasure where rust and moth could not corrupt. They were keenly aware of their sinfulness and eager to undertake the hardships of the Crusade as a penitential act of charity and love. Europe is littered with thousands of medieval charters attesting to these sentiments, charters in which these men still speak to us today if we will listen. Of course, they were not opposed to capturing booty if it could be had. But the truth is that the Crusades were notoriously bad for plunder. A few people got rich, but the vast majority returned with nothing.
Pope Urban II was clear on this point in calling for the first Crusades when he reminded the chivalry of Europe of their manifold sins and called them to repentance through the Crusade: Continue reading →
Mark Shea has an interesting post at National Catholic Register in which he answers a reader question which goes in part:
One of the priests at our parish spoke about the pedophile scandals and how we should confess our sins (and he said it like that – sounding like it implied we should as a group ask for forgiveness as Catholics for these terrible crimes) and seek forgiveness for allowing this to happen. Even though I think that these are horrible, awful, abominable events, and pray for both those who have been damaged by these sins, and as difficult as it is, those people who committed these sins, don't exactly feel responsible for doing this myself so am having a hard time wrapping my head around repentance for the sins of others. I have sinned in a multitude of other ways but do I need to carry the burden of other people's sins as well? Do I need to ask forgiveness for this myself? Are we supposed to ask forgiveness as Catholics even though we individually didn't have anything to do with it?
Mark's reply is worth reading in its entirety, but I think the key passage is: Continue reading →
As part of the ongoing discussion about sin, free will and structures of sin, I'd like to take the risk of tossing out a question which has fascinated me for some years. After all, I don't think I've been called a heretic in a good thirty minutes, so I might as well be adventurous.
Question: Does free will mean that it is possible for someone to be sinless throughout his life?
It seems to me that the answer is that in a certain theoretical sense: Yes. But in any practical or probable sense: Absolutely no.
Free will means that in any given moral situation, we are capable of doing the right thing. We could choose rightly, or wrongly. However, in practical reality, we are often far more disposed to do wrong than to do right. We are also often unclear or deceived as to what the right thing to do is. And we are faced with moral choices constantly, many of which we react to instinctually, without really thinking. (And in this regard, our fallen instincts are often selfish and otherwise sinful.)
So it seems to me that while theoretically in every single moral choice situation it is possible for a person to do the right thing — from a point of view of probability it is so improbably as to be virtually indistinguishable from impossible for someone to actually remain sinless through his own will.
The cross-blog discussion that was initiated on the topic of "social sin" has now evolved into a debate over the origins and causes of sin. In response to my post on social sin, Nate Wildermuth at Vox Nova posted his own ideas about the relationship between society and sin, forthrightly admitting that he was going to "venture into heretical pastures" in doing so.
My intention here is not to beat up on Nate. He has expressed to me that he feels I may not be understanding his argument, though I do believe I have made the attempt in earnest. Rather than dissect in detail his argument once again, I am going to put forth here what I already placed in a com-box, but would like to open up to wider discussion – that is, my own view of sin and human freedom. Then Nate or anyone else may issue whatever challenges they like to any of my premises or conclusions, and perhaps we will have some clarity on the issue.
In light of the fascinating discussion of personal and social sin kicked off most recently by Darwin here (make sure and read the comments) and followed up by Joe here, I thought it would be worth posting article 16 of John Paul the Great's post-synodal Apostolic Exhortation Reconciliatio et Paenitentia, entitled "Personal and Social Sin". It's obviously very pertinent, yet unless I missed it, no one has referenced it yet. The actual text is below the break. As the reader will note, one point relevant to the discussion here is that sin properly speaking is an act on the part of an individual person. Yet while social sin is such only in an analogous sense, JPII makes clear that it does describe something real. Now, on to the text.