Second Amendment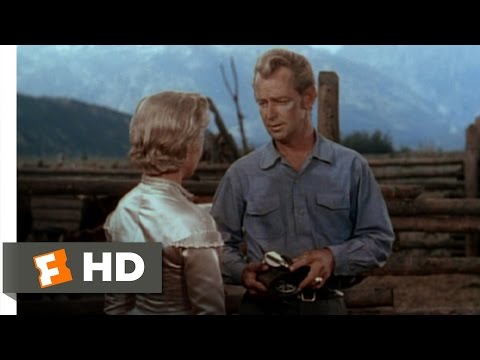 The amendment, like most other provisions in the Constitution, has a history.  It was adopted with some modification and enlargement from the English Bill of Rights of 1688, where it stood as a protest against arbitrary action of the overturned dynasty in disarming the people, and as a pledge of the new rulers that this tyrannical action should cease.  The right declared was meant to be a strong moral check against the usurpation and arbitrary power of rulers, and as a necessary and efficient means of regaining rights when temporarily overturned by usurpation.
Thomas Cooley, Principles of Constitutional Law (1898)
And how we burned in the camps later, thinking: What would things have been like if every security operative, when he went out at night to make an arrest, had been uncertain whether he would return alive and had to say good-bye to his family?
Or if, during periods of mass arrests, as for example in Leningrad, when they arrested a quarter of the entire city, people had not simply sat there in their lairs, paling with terror at every bang of the downstairs door and at every step on the staircase, but had understood they had nothing left to lose and had boldly set up in the downstairs hall an ambush of half a dozen people with axes, hammers, pokers, or whatever else was at hand?
After all, you knew ahead of time that those bluecaps were out at night for no good purpose. And you could be sure ahead of time that you'd be cracking the skull of a cutthroat. Or what about the Black Maria [Government limo] sitting out there on the street with one lonely chauffeur — what if it had been driven off or its tires spiked.
The Organs would very quickly have suffered a shortage of officers and transport and, notwithstanding all of Stalin's thirst, the cursed machine would have ground to a halt!
–Alexander Solzhenitsyn, The GULAG Archipelago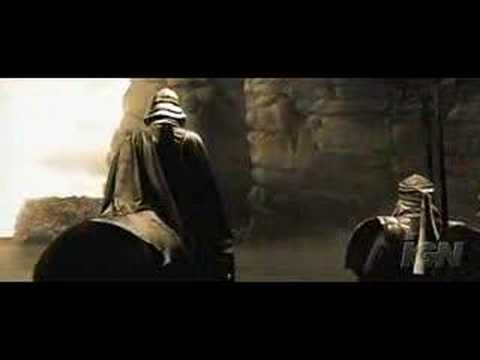 "While Leonidas was preparing to make his stand, a Persian envoy arrived. The envoy explained to Leonidas the futility of trying to resist the advance of the Great King's army and demanded that the Greeks lay down their arms and submit to the might of Persia. Leonidas laconically told Xerxes, "Come and get them.(Molon labe)."
                              Plutarch, Leonidas
Vice President Joe Biden revealed that President Barack Obama might use an executive order to deal with guns.
"The president is going to act," said Biden, giving some comments to the press before a meeting with victims of gun violence. "There are executives orders, there's executive action that can be taken. We haven't decided what that is yet. But we're compiling it all with the help of the attorney general and the rest of the cabinet members as well as legislative action that we believe is required."
Biden said that this is a moral issue and that "it's critically important that we act."
You know, if we have domestic unrest during the second term of this administration, I wouldn't be surprised if it starts from Joe Biden shooting off his mouth and giving us glaring insight into how Obama would proceed if he thought he could get away with it.  Obama has nothing but contempt for American liberties and Biden merely idiotically repeats what he has heard. Continue reading →
I will not tone down my rhetoric.
I will not apologize for my political views.
I will not give up my guns, or my right to purchase more.
I will not give up my right to free speech.
I will not take responsibility for the actions of a dope-smoking, devil-worshiping, Marx and Hitler-loving psychopath.
I will not take seriously anyone who blames an old political ad posted on Facebook for those actions.
I will reject as the contemptible hypocrites and cowards that they are those who refuse to acknowledge the hate and violence in the rhetoric of the left, including the violent phrases and metaphors used repeatedly by Barack Hussien Obama.
I will not listen to lectures on violence by anyone who supports increasing the coercive power of the state over the lives of American citizens, families, and communities.
I will not listen to lectures on violence by anyone who is a sycophantic apologist for the party that escalated the Vietnam War or cheered the bombing of Serbia.
I will not listen to lectures on violence and a "climate of hate" from people who have made the most horrible, violent, and threatening statements imaginable regarding Sarah Palin and her family. There is no hatred more intense in this country than the hate that leftists have for Sarah Palin.
I will not listen to lectures on violence by anyone who supports the "right" to violently dismember innocent unborn children in their mother's wombs.
I will never again listen to calls not to "rush to judgment" when a Muslim fanatic murders American citizens from anyone on the left.
I will not trade God-given, constitutionally-protected liberties for a false and futile sense of security.
I will not accept the idiotic belief that more laws, more regulations, and more police can solve problems of the human soul.
I will continue to advocate for limited government, state's rights, popular sovereignty, free markets, individual and family rights, religious liberty, and a Culture of Life.
I will not be silenced.
Who's with me?
Justice Stephen Breyer of the US Supreme Court has never been a fan of the Second Amendment.  On Fox News on Sunday he made an historical claim that I would like to analyze in this post.
Madison "was worried about opponents who would think Congress would call up state militias and nationalize them. 'That can't happen,' said Madison," said Breyer, adding that historians characterize Madison's priority as, "I've got to get this document ratified."
Therefore, Madison included the Second Amendment to appease the states, Breyer said.
I assume that the Justice is referring to Federalist 46 written by James Madison, and which may be read here.  (I apologize in advance to our resident blog expert on the Federalist papers Paul Zummo.  Paul, if you see any mistakes on my part in the following, please let me have it!)
The Justice is correct that many in the states were concerned that the proposed new federal government would have too much power, and Federalist 46 was written to help allay those concerns.
The only refuge left for those who prophesy the downfall of the State governments is the visionary supposition that the federal government may previously accumulate a military force for the projects of ambition.
Madison realized that this was a sensitive point.  The American Revolution had only ended five years before, and the attempt by Great Britain to rule through military force was a raw memory for all of his readers.  Madison tackles this fear head on by comparing the military force of a standing federal army to the militias of the states:
Let a regular army, fully equal to the resources of the country, be formed; and let it be entirely at the devotion of the federal government; still it would not be going too far to say, that the State governments, with the people on their side, would be able to repel the danger. The highest number to which, according to the best computation, a standing army can be carried in any country, does not exceed one hundredth part of the whole number of souls; or one twenty-fifth part of the number able to bear arms. This proportion would not yield, in the United States, an army of more than twenty-five or thirty thousand men. To these would be opposed a militia amounting to near half a million of citizens with arms in their hands, officered by men chosen from among themselves, fighting for their common liberties, and united and conducted by governments possessing their affections and confidence. It may well be doubted, whether a militia thus circumstanced could ever be conquered by such a proportion of regular troops. Those who are best acquainted with the last successful resistance of this country against the British arms, will be most inclined to deny the possibility of it.
So far so good for Justice Breyer.  However, he misses completely the import of other things that Madison says in Federalist 46.
Besides the advantage of being armed, which the Americans possess over the people of almost every other nation, the existence of subordinate governments, to which the people are attached, and by which the militia officers are appointed, forms a barrier against the enterprises of ambition, more insurmountable than any which a simple government of any form can admit of.
Continue reading →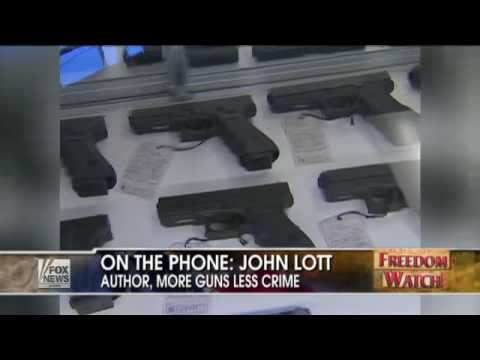 In the case of McDonald v. the City of Chicago, the Supreme Court of the United States ruled that the Second Amendment applies to the states.  Read the decision here.  The decision was 5-4 which is absolutely stunning since I think that there was no intellectually respectable argument to be made that the Second Amendment does not apply to the states.
The bill of rights applies to the States due to the Fourteenth Amendment.   In the opinions written by the majority justices, emphasis is given to the importance that the drafters of the Amendment placed upon the rights of freed slaves after the Civil War to keep and bear arms for their defense.  A good day for the Constitution at the Supreme Court.
This one will be under 1200 words, so help me. Your time is valuable, even if mine isn't 
A certain contributor to a certain blog, who is welcome to post a comment here if he likes, often makes a claim I find absurd and ignorant: that a defense of second amendment gun rights is necessarily a manifestation of "liberalism and individualism." People who make this claim understand nothing about why we have a second amendment, what its political and social value is, and consequently, while people become so engaged in the defense of gun rights.
Now, I defend gun rights. I am a big a supporter of the second amendment, and of the natural right to self-defense. On the surface, it looks like a fairly libertarian position: I have an individual right to life, I have a right to defend myself, and in today's circumstances, a personal firearm is often the best and even necessary weapon with which to do that. Provided a person isn't mentally ill or has a history of violent crime, there is no reason why they shouldn't be able to buy and own a gun.
But there is more to the argument than that.
Read the rest and comment here.
In light of the fascinating discussion of personal and social sin kicked off most recently by Darwin here (make sure and read the comments) and followed up by Joe here, I thought it would be worth posting article 16 of John Paul the Great's post-synodal Apostolic Exhortation Reconciliatio et Paenitentia, entitled "Personal and Social Sin". It's obviously very pertinent, yet unless I missed it, no one has referenced it yet. The actual text is below the break. As the reader will note, one point relevant to the discussion here is that sin properly speaking is an act on the part of an individual person. Yet while social sin is such only in an analogous sense, JPII makes clear that it does describe something real. Now, on to the text.
Apparently Doug Kmiec's change of heart last year was not limited to topics pro-life. As noted at the Volokh Conspiracy, he also reversed his position on the recent Heller decision, which overturned the DC handgun ban, in a span of about five months.
In February, Prof. Kmiec joined an amicus brief to the Court which argued "the [Second] Amendment secures to individuals a personal right to keep and bear arms and that the decision below correctly interpreted and applied the Amendment in this case." When the Court affirmed the lower court decision overturning the ban as the amicus brief he joined suggested, Kmiec took to the pages of Slate to criticize the decision, arguing that the Heller majority misconstrued the Second Amendment, and their ruling had no basis in "Constitutional text, history, and precedent". Here is Kmiec's explanation for the switch as provided to the popular Volokh Conspiracy legal blog: