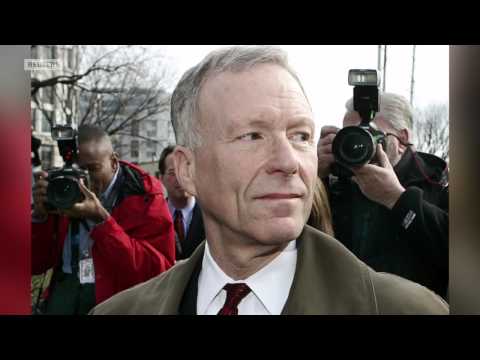 Bullwinkle:   You just leave it to my pal Rock. He's the brains of the outfit.
General:   And what does that make you?
Bullwinkle:   What else? The executive.
As the New York Times revenue base continues to collapse and it prepares for a much smaller future, it is only natural that members  of the top management at America's holy writ of contemporary liberalism would be made to walk the plank.  So it was that Executive Editor Jill Abramson was fired by Publish Arthur "Pinch" Sulzberger, Jr. this week.  However, Abramson has not gone quietly:
New York Times Publisher Arthur Sulzberger Jr. felt he had no choice but to hit back at Jill Abramson late Saturday after being attacked in the media for sexist motives in dismissing his executive editor.
Sulzberger sacked Abramson after concluding that her managing editor, Dean Baquet, would have quit otherwise and that this would have been devastating to the paper, says a Times executive with knowledge of the situation. Instead, Sulzberger elevated Baquet to be the paper's first African-American editor.
The final straw was Sulzberger's conclusion that Abramson had misled him by not informing Baquet that she planned to bring in another journalist, the Guardian's Janine Gibson, and give her the same title of managing editor, the executive said. That was viewed as a sign of disrespect to her deputy. Baquet complained to Sulzberger about being blindsided shortly before Abramson's dismissal.
The Abramson firing has played out amid allegations of sexism after leaks to the New Yorker that her $500,000 salary was less than that of her male predecessor, Bill Keller. Sulzberger, who had already put out a statement saying that she was actually earning 10 percent more than Keller in her last year, issued a toughly worded second statement on Saturday.
Go here to read the rest by Howard Kurtz.  The New York Times accused of sexism, does it get any better than that!  Well, yes it does, for those of us who like our schadenfreude served up in large portions.  The upper reaches of the management of the paper has apparently been more than a bit daft for quite some time:
Ed Driscoll at PJ Media gives us this bizarre incident:
By 2003, it was obvious that the New York Times had gone off the rails, between the firings of Jayson Blair for serial fabulism and Howell Raines for hiring him — not to mention Raines' obsession with the Augusta National Golf Club, while a slightly larger story was unfolding in America: 9/11, Afghanistan, Iraq, and the dawn of the Global War on Terror.
But the clincher was the Moose. You remember the moose, don't you?
To amplify Pinch's comments, his father, Arthur Ochs "Punch" Sulzberger (1926-2012), who grew up in the dynasty that owned the New York Times, enlisted in the US Marines in 1944, serving in the Pacific Theater, and accompanied MacArthur to the surrender of Imperial Japan. His son deploys a stuffed moose during critical business meetings. →']);" class="more-link">Continue reading →