Scandal
UPDATE IV:  Fr. Michael Rodriguez Releases a Second Press Release
UPDATE III:  Excellent synopsis at the El Paso Times
UPDATE II:  Bishops Ochoa Press Release 2012 01 11 – PDF

UPDATE I:  Court Documents: Bp. Ochoa Lawsuit Filed Against Fr. Rodriguez – PDF
Bishop Armando Ochoa of the Diocese of El Paso has raised serious accusations against Fr. Michael Rodriguez, the brave priest who stood up for the sanctity of marriage at the El Paso city council, by filing a legal action against Fr. Rodriguez due to alleged financial misconduct.
Fr. Michael Rodriguez has released the following statement:
It is unfortunate that Bishop Armando Ochoa, Administrator of the Diocese of El Paso and no longer our bishop, has decided to pursue legal action against me.  Such legal action is unjust.

Over the course of 9 1/2 years as the parish priest of San Juan Bautista Catholic Church, I poured my heart and soul into caring for this parish, both in terms of temporal goods, and especially spiritual goods.  I'm confident that hundreds of my former parishioners will eagerly testify to this.

In his January 11, 2012, press release, Bishop Ochoa stated, "Fr. Rodríguez's handling and use of donated funds has compromised the financial integrity of San Juan Bautista."  This is not true.  Bishop Ochoa's statement also refers to "Fr. Rodríguez's mishandling of funds."  Again, this is not true.  I have always honored, respected, and made good use of the financial patrimony of San Juan Bautista.  I stake my entire reputation on this claim.

On September 20, 2011, I opened my heart to my bishop, like a son to a father, and was completely honest and forthcoming with him as to the financial affairs of San Juan Bautista.  I told him everything.  He chose not to believe me.  For the past four months, my canon lawyer has made repeated efforts to resolve this matter with Most Rev. Armando Ochoa, and he has refused.

I have a great love for my former parish of San Juan Bautista, and my former parishioners.  I am ready to fight for and defend them, whatever the cost.  I am also ready to protect my own good name and reputation.  I have never misappropriated or misused parish funds.

Finally, I am convinced that the real reason for my former bishop's actions against me is due to my defense of the Catholic Church's teaching with regard to homosexuality as well as my adherence to the Roman Liturgy of 1962.  If necessary, I will present prodigious evidence to support this contention.

I will continue to do my best to be a good and holy priest, no matter the cost.  I will continue to proclaim and teach the truths of the Roman Catholic Church, especially in the area of sexual morality, no matter the cost.  I will continue to adhere to the Ancient Rite of the Roman Catholic Church, no matter the cost.  Please keep me in your prayers during this difficult trial.  Please entrust me and my priesthood to the loving protection of Sancta Dei Genetrix, the Most Holy Mother of God.

Thank you and may the good Lord bless you as this joyous Christmas season continues.
End of statement.
This news is just coming in as I type this.  The El Paso Diocesan website has crashed where the bishops press release originates from.  When I am rested early tomorrow morning, I will transcribe the PDF file that I have of this press release in full.
Let us pray for all involved.
By Charles E. Rice
Fr. Norman Weslin, O.S., at the complaint of Notre Dame, was arrested in May 2009 and charged as a criminal for peacefully entering the Notre Dame campus to offer his prayer of reparation for Notre Dame's conferral of its highest honor on President Obama, the most relentlessly pro-abortion public official in the world.  The University refuses to ask the St. Joseph County prosecutor to drop the charges against Fr. Weslin and the others arrested, still known as the ND 88 although one, Linda Schmidt, died of cancer this past March.  Judge Michael P. Scopelitis, of St. Joseph Superior Court, recently issued two important orders in this case.
The first order denied the State's motion to consolidate the cases of multiple defendants.  That motion would have denied each separate defendant his right to a separate jury trial.  The order did permit consolidation of the trials of twice-charged defendants on the separate offenses with which that defendant was charged; a defendant charged, for example, with trespass and disorderly conduct would therefore not have to appear for two trials.  Judge Scopelitis also denied the prosecution's attempt to force each defendant to return to South Bend for each proceeding in the case, which would have coerced the defendants to abandon their defense.  Instead, the Judge permitted the defendants to participate by telephone in pre-trial conferences.
The debate over the so-called Ground Zero mosque near the former site of the World Trade Center in New York has raised public interest in, and opposition to, other proposed or recently built mosques and Islamic centers throughout the country.
In areas where Muslim migration or immigration has been significant, some citizens have attempted to discourage construction of new mosques. Few come right out and cite the threat of terrorism; more often they seem to resort to time-honored NIMBY (Not In My Back Yard) tactics such as creative interpretation of zoning ordinances, claims of decreased property values, or claims of real or potential problems with traffic, noise, etc.
Before I go any further, I want to make it clear that I understand the need to be vigilant regarding the potential for violent subversion, as well as the dangers of taking such a politically correct approach to militant Islam that people hesitate to report obvious suspicious activity for fear of being labeled bigots (as seems to have happened in the Fort Hood massacre case).
This weekend, February 7-10, the U.S. Conference of Catholic Bishops (USCCB) is sponsoring the "Catholic Social Gathering" where prominent anti-Catholic bigots and progressives speak about social justice issues.
All this being sponsored by the USCCB and advertised as a Catholic event.
Here are some highlights by PewSitter.com:
-Fr. Thomas Reese, who was forced to resign as editor of America Magazine by the Vatican for his refusal to stop publishing articles which question church orthodoxy on issues like contraception, human embryonic stem-cell research, same-sex marriage, homosexual priests, mandatory clerical celibacy, and whether Catholic politicians who support abortion rights should be given communion

-Diana Hayes, professor of systematic theology at Georgetown University and noted speaker for Call to Action, the "Catholic" dissident group. Hayes is a homosexuality activist who wrote a book espousing liberation theology, calls for women's ordination and promotes same-sex "marriage."

- Page six of the official "Catholic Social Gathering" program gives a schedule for the Catholic Labor Network Gathering. USCCB exec John Carr is scheduled to join Paul Booth on a panel discussion. Paul Booth and his wife Heather Booth (another prominent pro-abortion activist with ties to the National Organization for Women, who helped organize a group called "JANE" in 1965 which helped young women obtain illegal abortions) founded the Midwest Academy a training institute for progressive activists.

-Paul Booth and his wife have served as host committee members for the National Organization for Women's Intrepid Awards Gala.

-Currently Paul Booth is executive assistant to the president of the American Federation of State, County and Municipal Employees. The AFSCME endorsed the pro-abortion March for Freedom of Choice, held in Washington, D.C. in 2004.
Michael Voris of RealCatholicTV.com has been doing yeoman's work, uncovering and shining a bright spotlight on the many anti-Catholic activities and persons that are done inside the USCCB.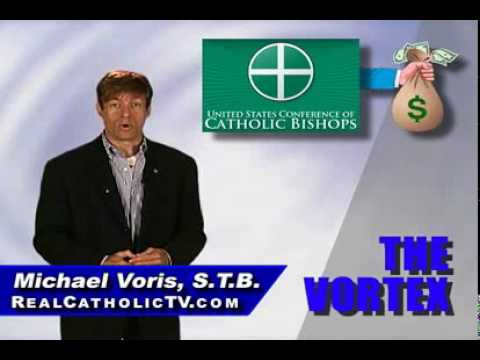 For more information on continuing developments in the growing scandals from the USCCB click here.
Formal cooperation in another's evil act (that is, undertaking to help expressly another to perform an act known to be evil) is itself evil. Davis, Moral and Pastoral Theology (1938), I: 341-342. There are no exceptions to this rule; no supervening circumstances can ever render formal cooperation in evil good.
[Updates at the bottom of this posting; latest update on 1-26-2010 at 12:24pm CST]
The Catholic blogosphere is currently in an uproar over an event that occurred at Saint James Church on Friday, January 15, 2010 A.D. when a Christian youth group requested and organized an event to draw more young adults into the Catholic Church.  This seemed as an innocuous request since the parish in the past held a classical piano concert in honor of the church's founder Father Felix Valera.
With the recent scandals rocking the Catholic Church here in America as in President Obama receiving an honorary degree at the University of Notre Shame to House Speaker Nancy Pelosi claiming that abortion is an open-ended issue in the Church, we have seen a reemergence of ecclesial leadership on behalf of our shepherds.  Many bishops have awoken to the fact that being "pastoral[1]" has been a remarkable failure in resolving the deviancy emanating from Catholics and Catholic institutions.
The upsurge of young adults rediscovering their faith to the excellent parenting of Catholic families in raising fine orthodox Christian children, we have seen what is only the beginning of a Catholic renaissance here in America.  And let us not forgot the ever faithful cradle Catholics among us that have contributed in keeping the faith in the tumult arising from the Second Vatican Council to today.
There is a coalition of Catholic organizations that have formed that will be pushing for a nationwide boycott of the Catholic Campaign for Human Development (CCHD) called REFORM The Catholic Campaign For Human Development with a website.  The Sunday before Thanksgiving a collection is done by many parishes for CCHD.  Instead of donating money to an organization that is diametrically opposed to many teachings of the Catholic Church, submit the coupon that is at the top of this posting.
You can also download a PDF file and print it out yourself here.
The many scandals that the U.S. Conference of Catholic Bishops (USCCB) never ceases to amaze.  It's been well documented how insidious and diabolical CCHD is from funding ACORN to funding abortions.
The United States Conference of Catholic Bishops, otherwise known as the USCCB, is once again involved in another scandal.  It doesn't matter anymore if this is a real scandal or perceived as a scandal, the pattern of perversion of integrity, ineptitude, combined with poor judgment is so apparent that even "Joe Catholic" comes to the same conclusion.  And that is that the USCCB is failing in its mission to evangelize as is called for by Lumen Gentium (21), and instead is involved in liberal pet projects that have nothing to do with their mission statement.
This time the USCCB has petitioned the Federal Communications Commission (FCC) to regulate free speech.  As a member of the liberal So We Might See coalition, a letter and petition has been sent by said coalition to FCC Chairman Julius Genachowski which the Catholic News Agency reported it as stating:
The letter and its related petition asked the FCC to open a "notice of inquiry into hate speech in the media" and to update a 1993 report on the role of telecommunications in hate crimes.
[Updates at the bottom of this post as of 4:21pm CDT 10-16-2009 AD]
This week there has been a whirlwind of character assassination done by the mainstream media to conservative commentator Rush Limbaugh's bid to purchase the St. Louis Rams (American) football team of the National Football League (NFL).   They have been accusing Mr. Limbaugh of saying several racist quotes without confirming their existence.  All the alleged racist quotes have been debunked by Snopes earlier this week as well as being denied by Mr. Limbaugh.  Additionally many in the mainstream media have been unable to find any evidence of these allegations.
But today there has been a sudden realization of regret when the heat turned up on their yellow journalism.  Regret that some elements of the mainstream media were involved in libel and slander.
The most prominent of the yellow journalists are liberal news anchors Anderson Cooper and Rick Sanchez of the left-of-center CNN, sports columnist Bryan Burwell of the liberal St. Louis Dispatch, and finally the liberal Huffington Post (HuffPo) blog.
The alleged Marian apparitions at Medjugorje have had a sordid history.  Much of it to some extent successfully
glossed over or reinterpreted by the Franciscans that run the parish at Medjugorje.  A document was put out by Bishop Ratko Peric, the ordinary of the Diocese of Mostar-Duvno that encompasses Medjugorje, which was translated by Richard Chonak of the Catholic Light blog, that put to record of what actually occurred in Medjugorje and how the alleged apparitions were fabricated and manipulated by dissident priests such as Tomislav Vlasic and Slavko Barbaric.
I want to briefly summarize some highlights from this translated document first, which then be followed by the translated document in full.
Highlights:
1. Tomislav Vlasic, in collusion with his superior, undermined the authority of the bishop by relocating himself to Medjugorje without asking permission.  They waited an entire year to do so.
2. Tomislav Vlasic and Slavko Barbaric, the spiritual directors of the alleged seers, did not allow the seers to report any alleged messages from the Madonna without coming to them first so they can have their stories straight.
3. A grave theological error that the alleged apparition stated that all people in Heaven have their souls and their bodies with them.  I guess Tomislav Vlasic never studied the Nicene Creed.
4. Tomislav Vlasic claimed to have visited the Pope (John Paul II) when he never did.
5. The Madonna wanted Slavko Barbaric to replace Tomislav Vlasic as the spiritual director so he could document the entire episode of the visions.  Slavko Barbaric passed away in AD 2000, and the alleged apparitions continue to this day… without Slavko Barbaric.  Another "vision" that never came true.
There are many more, but I just highlighted the big ones that I thought were prescient.  The following is the completed translation of Bishop Ratko Peric's documentation of the many errors of the apparitions in Medjugorje:
Vlasic's involvement in the "Medjugorje phenomenon"
Just as last year, when the Holy See sanctioned the Rev. Vlasic with interdict, warning him of more severe penalties if he would not obey, once again numerous comments have appeared in the mass media to proclaim the non-connection between the "Medjugorje phenomenon" and the "Vlasic case". If in both the letter and in reference to the two more serious penalties there is an explicit reminder of the "Medjugorje phenomenon",[1] in which Tomislav Vlasic in involved, why is there never any connection between the one and the other? We would like to recall just that undeniable connection, from the beginning.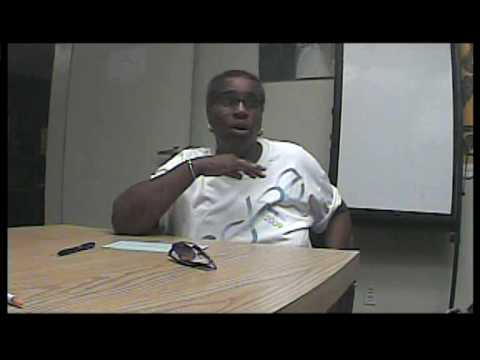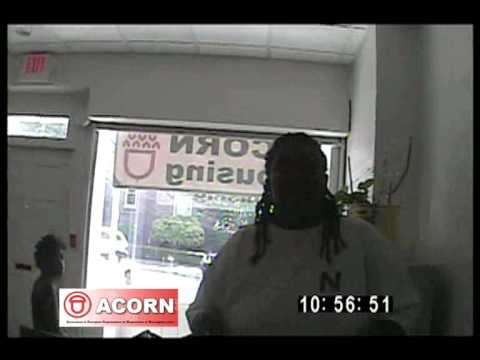 Acorn, the Association of Community Organizations for Reform Now, is a left wing political action group with close ties to the Democrat party.  Since 1994 it has received over 53 million dollars in federal funds.  It has a long history of involvement in voter registration fraud.  Obama has a very long history of involvement with Acorn.  Acorn has acknowledged problems in voter registration fraud but has blamed a few "bad apples".
Thanks to the intrepid James O'Keefe and Hannah Giles, posing as a pimp and prostitute, we now know quite a bit more about advice that Acorn gives to those seeking assistance from them.  Hitting Acorn offices in Baltimore, Washington and Brooklyn, Acorn employees were only too happy to assist O'Keefe and Giles in setting up a fictitious house of prostitution involving underage prostitutes.  The advice of the Acorn worker in Baltimore that the girl prostitutes could be listed as dependents on the tax returns of O"Keefe and Giles is pure comedy gold!