Sarah Palin
Forty years ago today the Supreme Court rendered its Roe v. Wade decision. Those who believe in the sanctity of human life and long to see America embrace a culture in which innocent life is honored and protected continue to look for a day when humanity is again deemed valuable, where we cherish even those who would be born in "less than ideal circumstances." Children are our most precious resource and remain the greatest symbol of hope God has given us. This is just one reason why the annual March for Life has been such a powerful aspect of the pro-life movement. This year's event is Friday, January 25th, and once again a multitude of Americans will gather in Washington, D.C. to show their support for precious little ones.
Our Founding Fathers declared: "We hold these truths to be self-evident, that all men are created equal, that they are endowed by their Creator with certain unalienable rights, that among these are Life, Liberty, and the pursuit of Happiness." However, since 1973, millions of children have been denied the basic right upon which all the others hinge: the right to life.
Lately, President Obama has taken to boldly highlighting children in his speeches. Using kids as the backdrop for his gun control speech, the President claimed his commitment to young ones. "If there's even one life that can be saved, then we've got an obligation to try," he said. He then outlined why gutting our Second Amendment is the means by which he believes we accomplish this. Every law-abiding citizen's heart is broken when children are the target of men hell-bent on committing acts of evil, and we agree that the safety and protection of innocent life is paramount. Continue reading →
The Nazis began their death march across Europe by killing mentally handicapped Germans in an euthanasia campaign that caused the Lion of Munster, Bishop Von Galen, to preach a sermon which may be read here, and in which he made this statement:
For the past several months it has been reported that, on instructions from Berlin, patients who have been suffering for a long time from apparently incurable diseases have been forcibly removed from homes and clinics. Their relatives are later informed that the patient has died, that the body has been cremated and that the ashes may be claimed. There is little doubt that these numerous cases of unexpected death in the case of the insane are not natural, but often deliberately caused, and result from the belief that it is lawful to take away life which is unworthy of being lived.
This ghastly doctrine tries to justify the murder of blameless men and would seek to give legal sanction to the forcible killing of invalids, cripples, the incurable and the incapacitated. I have discovered that the practice here in Westphalia is to compile lists of such patients who are to be removed elsewhere as 'unproductive citizens,' and after a period of time put to death. This very week, the first group of these patients has been sent from the clinic of Marienthal, near Münster.
Hitler and his gang of murderers were stopped at an enormous cost, but Christopher Johnson, a non-Catholic who has taken up the cudgels so often in defense of the Church that I have designated him Defender of the Faith, tells us at Midwest Conservative Journal that the ideas of Der Fuehrer are all the rage in Europe today:
Europe descends further toward the abyss:
Belgium is considering a significant change to its decade-old euthanasia law that would allow minors and Alzheimer's sufferers to seek permission to die.
The proposed changes to the law were submitted to parliament Tuesday by the Socialist party and are likely to be approved by other parties, although no date has yet been put forward for a parliamentary debate.
"The idea is to update the law to take better account of dramatic situations and extremely harrowing cases we must find a response to," party leader Thierry Giet said.
The draft legislation calls for "the law to be extended to minors if they are capable of discernment or affected by an incurable illness or suffering that we cannot alleviate."
Belgium was the second country in the world after the Netherlands to legalise euthanasia in 2002 but it applies only to people over the age of 18.
Socialist Senator Philippe Mahoux, who helped draft the proposed changes, said there had been cases of adolescents who "had the capacity to decide" their future.
He said parliamentarians would also consider extended mercy-killing to people suffering from Alzheiner's-type illnesses.
No possibility of abuse there.  Meanwhile, the French would like their dying population to snap it up. Continue reading →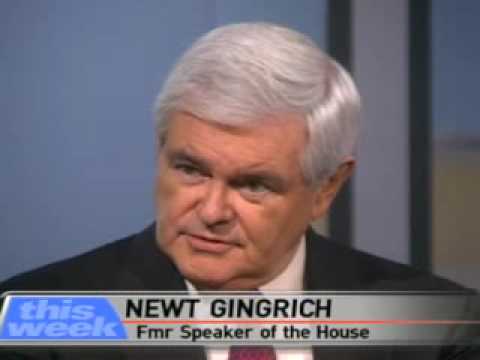 The America I know and love is not one in which my parents or my baby with Down Syndrome will have to stand in front of Obama's "death panel" so his bureaucrats can decide, based on a subjective judgment of their "level of productivity in society," whether they are worthy of health care. Such a system is downright evil.
Sarah Palin after the Supreme Court ruling upholding ObamaCare
As the above video indicates, back in 2009 when Sarah Palin predicted that ObamaCare would end up in death panels for the elderly and for "defective" children like her son Trig, she was widely derided by the unpaid Obama press agents the Mainstream Media.  News from Great Britain tells us just how prescient Palin was.
Sick children are being discharged from NHS  hospitals to die at home or in hospices on controversial 'death  pathways'.
Until now, end of life regime the Liverpool  Care Pathway was thought to have involved only elderly and terminally-ill  adults.
But the Mail can reveal the practice of  withdrawing food and fluid by tube is being used on young patients as well as  severely disabled newborn babies.
One doctor has admitted starving and  dehydrating ten babies to death in the neonatal unit of one hospital alone.
Writing in a leading medical journal, the physician  revealed the process can take an average of ten days during which a  baby  becomes 'smaller and shrunken'.
The LCP – on which 130,000 elderly and  terminally-ill adult patients die each year – is now the subject of an  independent inquiry ordered by ministers. Continue reading →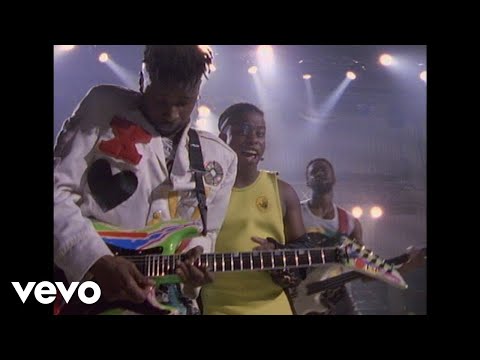 I have mixed emotions about Sarah Palin's announcement that she won't be running for the presidency.  Though she would not have been my top choice had she entered the fray, she at least would have been in the portion of the field that I am still considering voting for (with Perry, Cain, Santorum and Gingrich).  She would have provided a change of pace from the rest of the crop of candidates.  And, frankly, I like her and think she's a much more insightful and perceptive person than given credit for. But I am not convinced that her time is now, so it's probably for the best that she is not part of the conversation for 2012.
One of the fascinating things in watching the conservative end of the blogosphere over the past few months is the intense reaction that Palin sparks.  Of course there are her detractors, both right and left.  Some of these individual – in particular the wannabe gynecologists – border on the pathological.  There are valid criticisms to be levied against Palin, but I've seen otherwise reasonable people turn into irrational cranks when it comes to her.  She may not have been the best candidate for president, but she is not quite the manipulative, dumb, vacuous or whatever adjective you want to throw out there individual that her most vocal critics have portrayed her as being. Continue reading →
This was just released:
October 5, 2011
Wasilla, Alaska
After much prayer and serious consideration, I have decided that I will not be seeking the 2012 GOP nomination for President of the United States. As always, my family comes first and obviously Todd and I put great consideration into family life before making this decision. When we serve, we devote ourselves to God, family and country. My decision maintains this order.
My decision is based upon a review of what common sense Conservatives and Independents have accomplished, especially over the last year. I believe that at this time I can be more effective in a decisive role to help elect other true public servants to office – from the nation's governors to Congressional seats and the Presidency. We need to continue to actively and aggressively help those who will stop the "fundamental transformation" of our nation and instead seek the restoration of our greatness, our goodness and our constitutional republic based on the rule of law.
From the bottom of my heart I thank those who have supported me and defended my record throughout the years, and encouraged me to run for President. Know that by working together we can bring this country back – and as I've always said, one doesn't need a title to help do it.
I will continue driving the discussion for freedom and free markets, including in the race for President where our candidates must embrace immediate action toward energy independence through domestic resource developments of conventional energy sources, along with renewables. We must reduce tax burdens and onerous regulations that kill American industry, and our candidates must always push to minimize government to strengthen the economy and allow the private sector to create jobs. Continue reading →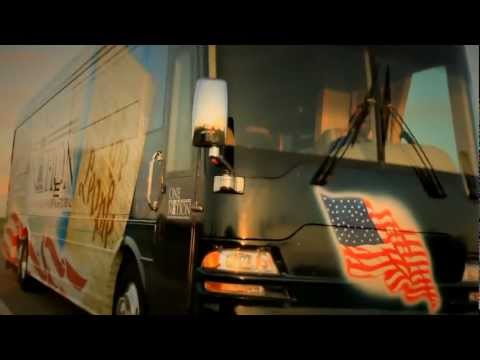 Based upon the above ad, and other signs, I think it is clear that Sarah Palin is going to run for President.  I have two modest predictions to make if she does get in:
1.  She will win the Republican nomination.
2.  She will beat Obama decisively in the general election, gaining over 300 electoral votes.
I don't like to write about Andrew Sullivan.  At this point he should be treated like a troll, meaning it is best to ignore him.  Every now and then it is good to be reminded that Andrew Sullivan has clearly lost his mind.
Most of you have probably read this email that Sarah Palin sent before she gave birth to Trig.  She actually published this in her book, but today it has garenerd wider attention.  It's a rather touching expression of her faith, and is one of the most beautiful pro-life testimonies you'll ever read.
One would also think that it's further proof – not that any is really needed save for disturbed individuals like Sullivan – that Sarah Palin is in fact Trig's mother.
Oh no.  This is just an opportunity for Sullivan to continue to cast doubts on the official story.
Earlier today there was a replay of the Michael Medved show where he interviewed Jonathan Kay, author of Among the Truthers: A Journey Through America's Growing Conspiracist Underground.  Kay and Medved discussed the nature of the conspiracist mindset, and Kay emphasized that there is really not much point in trying to rebut these folks with facts, because they are impervious to all evidence.  Listening to Kay, and then reading Sullivan's latest screed one is reminded of the futility of trying to deal with such people.
So can we please shun Andrew Sullivan and stop treating him like he's even a remotely credible journalist of any kind?  No more linking – not even to rebut the man.  Yeah I know I just spent 250 words on the guy, but I guess I'm still in shock that there are people still willing to give this man a platform.  For as absolutely batty Sullivan is, the Daily Beast should be ashamed of employing him.
H/t: Midwest Conservative Journal.
(On a side note, the critics of Kay's book as well as Sullivan ought really to read my previous post.)
Update: Andrew Sullivan actually responded to an email that I sent him.  Notice anything about the grammar?
show me some evidence. any evidence. then handle all the evidence i
have assembled.
i'm not insane. but palin sure is. when she produces the medical
records i asked for two and half years ago, i will stop asking
questions.
why not email her to ask her to clear this up? or do you suspect she cannot?
Yes, clearly we are dealing with a very lucid mind.
I guess there's a new kerfuffle related to Sarah Palin.  This video was linked at NRO "without comment" by Andrew Stiles.  It's more evidence that she's some kind of historical illiterate, or something, as she supposedly claims that Paul Revere rode to warn the Brits.
Admittedly Palin's wording is incredibly garbled and she did not give a very articulate response.  Here's the thing: her comments are completely accurate.  Here's a letter written by Paul Revere himself:
"I observed a Wood at a Small distance, & made for that. When I got there, out Started Six officers, on Horse back,and orderd me to dismount;-one of them, who appeared to have the command, examined me, where I came from,& what my Name Was? I told him. it was Revere, he asked if it was Paul? I told him yes He asked me if I was an express? I answered in the afirmative. He demanded what time I left Boston? I told him; and aded, that their troops had catched aground in passing the River, and that There would be five hundred Americans there in a short time, for I had alarmed the Country all the way up. He imediately rode towards those who stoppd us, when all five of them came down upon a full gallop; one of them, whom I afterwards found to be Major Mitchel, of the 5th Regiment, Clapped his pistol to my head, called me by name, & told me he was going to ask me some questions, & if I did not give him true answers, he would blow my brains out. He then asked me similar questions to those above. He then orderd me to mount my Horse, after searching me for arms."
Again, though spoken in mangled English, Palin's comments are pretty much right on the money.  Revere was in fact warning the British, but more as a way of bragging.
But hey, it's so much easier to call Sarah Palin an idiot than bother with facts.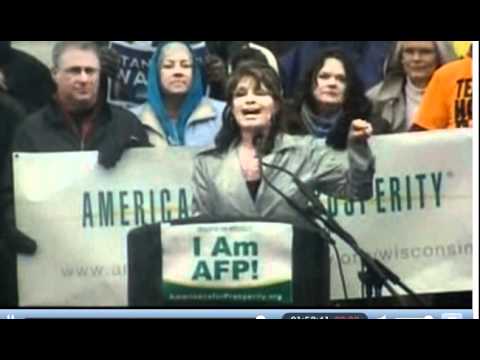 One of the hardest things for any orator to do is to give a successful stump speech before a hostile audience, and that is just what Sarah Palin did on Saturday, April 16, 2011, in Madison, Wisconsin at a tea party rally.  Union rent-a-mobs were out in force, drawn like flies to sugar by the presence of Palin, always a mesmerizing target for the denizens of the Left.  During her speech you can hear constantly in the background their continual attempts to shout her down.  Go here to Ann Althouse's blog to see some of the charming signs carried by the Union mob and her comments on their attempts to drown out Palin.  (The height of courage was shown when the Union thugs attempted to drown out a 14 year old girl who was speaking.)  Palin did not back down an inch, giving a pugnacious, fighting speech, that not only took on Obama and the spend-us-into-bankruptcy-Union leadership, but also the clueless Gop establishment.  It was a bravura performance, and the best stump speech I have seen since Reagan rode off into the sunset.  Here is the text of her speech with my comments:
Hello Madison, Wisconsin! You look good. I feel like I'm at home. This is beautiful. Madison, I am proud to get to be with you today. Madison, these are the frontlines in the battle for the future of our country. This is where the line has been drawn in the sand. And I am proud to stand with you today in solidarity.
Note the use of the term solidarity, and it will not be the only time she uses it.  Palin wasn't born with a silver spoon in her mouth, and her family members belong to unions.
I am here today as a patriot, as a taxpayer, as a former union member, and as the wife of a union member. What I have to say today I say it to our good patriotic brothers and sisters who are in unions. I say this, too, proudly standing here as the daughter of a family full of school teachers. My parents, my grandparents, aunt, cousins, brother, sister – so many of these good folks are living on teachers' pensions, having worked or are still working in education.
Not us versus them, but just us.  Palin is talking to union members over the heads of their union bosses. Continue reading →